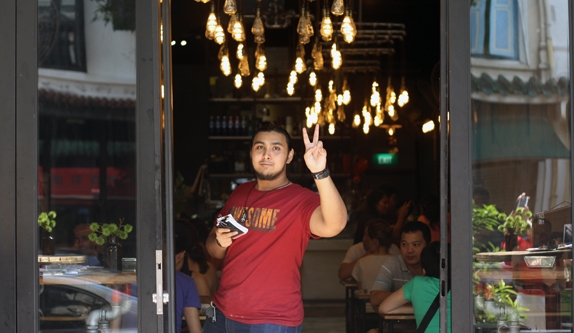 TELOK AYER: You could be forgiven for strolling past My Awesome Café on Telok Ayer Street without realising it's actually a cafe. Housed in what used to be a Chinese medical clinic, the French expat owner decided to keep the original shophouse frontage, which no doubt creates confusion for some, but when the café is open and operating, it's a nice touch.
The interiors of My Awesome Café have the vintage/industrial feel that so many cafes nowadays are fond of, but in this particular setting it works well. The collection of furniture features a cutlery cabinet fashioned from an old medicine box, in a nod to the history of the premises.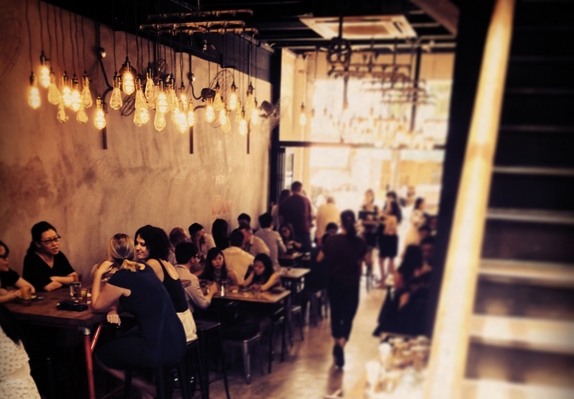 Great coffee is the name of the game at My Awesome Café, which comes as no surprise when you learn that the head barista is the youngest Singaporean to have taken part in the World Barista Championships. They're also licensed, so if coffee's not your thing, you can opt for a European beer, flavoured gin, cider or even a traditional Chinese medicine wine.
The menu has a great selection of hearty salads, with their signature salad featuring smoked salmon, chicken breast and duck rillettes, and the vegetarian option equally full of flavour with grilled eggplant, tomato, avocado and a boiled egg – not to mention a choice of brie or goat's cheese to top it off.
If salads aren't your thing, you can try the muesli, or scrambled eggs on toast or a croissant, with a number of toppings, for between $6 and $9 – an impressive price for the serving size you receive. A wide range of sandwiches is also available.
My Awesome Café
202 Telok Ayer Street
Tel 8428 0102
View our listings for Bars, Restaurants and Cafes in Chinatown