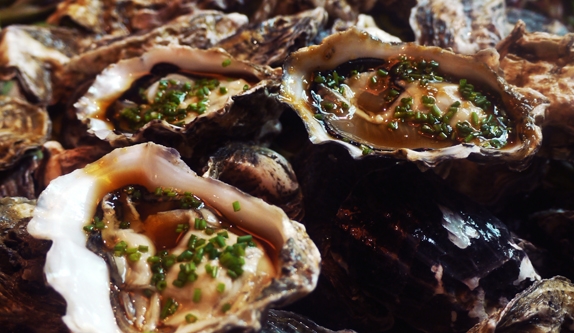 BOAT QUAY: Though Singapore has its fair share of rooftop bars, it's fair to say that Boat Quay isn't where you'd generally go to find them. Opened late in September, Southbridge is a welcome addition to the Boat Quay strip, providing impressive views of the Singapore skyline over the water from its low-rise rooftop just across the river from Parliament House.
Coming from the team behind Latteria Mozzarella Bar in Duxton Hill, ilLido on Sentosa and &Sons in Chinatown, Southbridge has two specialities: cocktails and oysters. Oysters are available in six different variations and are served by the half-dozen.
We try a plate of freshly shucked Umami oysters, served with ponzu and yuzu sauce, and the Thai-style Tropical oysters, which come with chilli, garlic and calamansi sauce (both $20 during Happy Hour and $24 after). Both variations are decidedly fresh and aren't overpowered by their accompanying sauces. We also sample a hot plate of oysters, the Unifeller oysters ($30) served with cheese and uni (sea urchin) sabayon. It's an unexpected take on the oyster, though not unwelcome, but if you like your oysters so fresh they still taste like the ocean, you should probably stick to the cold options.
We also sample the lobster knuckle rolls ($28), the chilli crab croque ($18), tuna tataki ($18), truffle and smoked pancetta bikinis ($12) and a plate of pulled pork sliders ($12). The latter was the standout, with the lobster rolls a close second – both were great accompaniments to the array of cocktails on offer, and substantial enough to satisfy but light (and well priced) enough to be able to try a variety of dishes.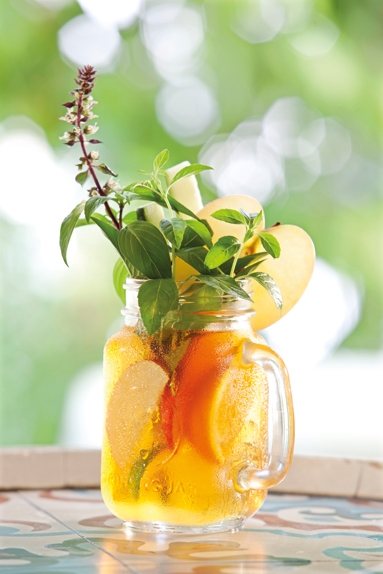 The bar is helmed by Italian barman Gerry Callipo, who brings a refreshing and extremely varied assortment of cocktails to the menu, such as the fruity Elgin's ($18) – Abelha Silver Cachaça complete with lime, pineapple and cinnamon salted caramel – and the Southern Belle ($16), which sees wild berry and chamomile-infused whiskey topped off with strawberry caramel and lemon. The cocktails are fairly priced ($15–$22) for their generous size, and are all crafted using small batch spirits, homemade infusions and fresh fruit. An extensive range of champagne is also on offer, not to mention European wines and five kinds of sake.
Overall, Southbridge is a refreshing addition to the area, serving up elegant and quality food and drinks in a picturesque yet wholly unpretentious rooftop setting. With a generous daily Happy Hour until 8pm, it's only a matter of time before the rest of the island finds out about this little gem.
Southbridge
80 Boat Quay (enter via South Bridge Road)
Tel 6536 5818

View our listings for Bars, Restaurants and Cafes in Boat Quay