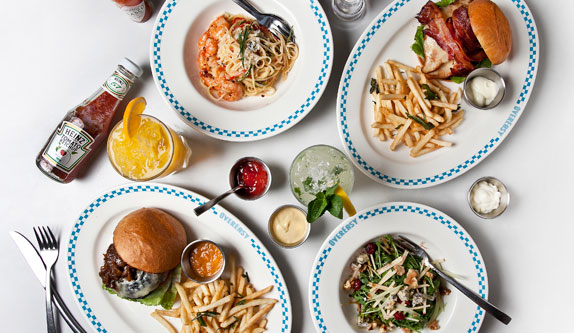 CITY: Already a favourite destination for after-work drinks and dinner, OverEasy has revamped its menu in a bid to secure its place as Singapore's quintessential American-style diner. With Chef Teow Wei Kiat at the helm, the menu has expanded to include a number of new burgers, plus a huge range of other indulgent dishes – as well as a few lighter options.
Among the new dishes is an update of their Good Old-Fashioned Mac & Cheese (don't worry, the old version is still on the menu too), 'Mac & Cheeks' ($24) – which sees creamy, homely macaroni & cheese mixed with Australian beef cheek that's been braised overnight. Also on the cheesy side is the Grilled Three Cheese Sandwich ($16), which is exactly what it sounds like – a decadent take on the classic grilled cheese sandwich – and the Texas Chilli Cheese Fries ($16), served with Cajun spice, warm beef, chilli and cheese.
Since opening in 2009, the restaurant and bar has become known for its burgers, and the revamped menu does not disappoint in this department. All burgers are served on toasted brioche buns, with wagyu chuck blend burger patties. We tried the Big Blue burger ($26), complete with Kikorangi Blue cheese, sautéed onions, lettuce and red onion. Also featured on the menu is The Truffle burger ($28) – with Swiss cheese, sautéed onions, mushrooms and truffle mayo – and for those with bottomless stomachs, the Double Trouble burger ($32) is worth a try, which comes with not one but two patties. A small range of sandwiches such as the Grilled Chicken BLT ($20) and the Triple-Decker Club Sandwich ($18) are also available.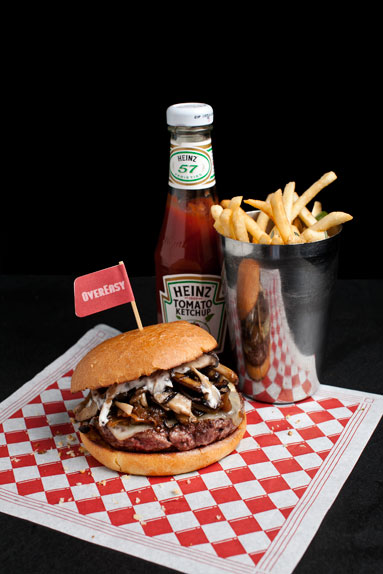 If reading the above is giving you heart palpitations, fear not – there are lighter options available too. The Farmer Chopped Salad ($16) is a delicious alternative to the more indulgent items on the menu, served with apples, blue cheese and aged balsamic vinaigrette, while the Santa Fe Spicy Chicken Noodle Soup ($12) provides a fresh spin on a homely dish.
Topping off the decidedly exhaustive menu is a range of desserts, like the Bourbon Donut Holes ($12), served with homemade fudge, and the Waffles with Mixed Berries & Vanilla Bean Ice Cream ($12), with strawberry and chocolate sauce.
With OverEasy already a favoured watering hole in the area, there are of course a number of speciality cocktails on offer too, like the fruity Te-Quil-A Mockingbird ($16), with Cimarron Blanco Tequila, lime juice and fresh pomegranate. Of the non-alcoholic options, those keen for the true diner experience will enjoy the Super Thick Classic Shakes ($12), which are available in six different flavours.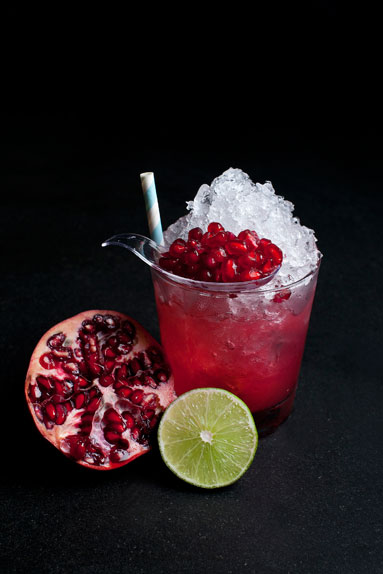 OverEasy Bar and Diner
1 Fullerton Road #01-06
Tel 9129 8484
View our listings for Bars, Restaurants and Cafes in the CBD