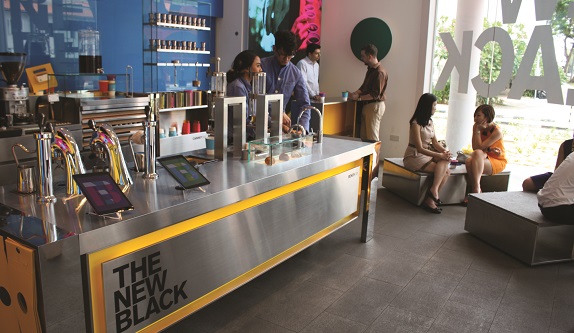 You're either the kind of person who would happily shell out a tenner for a rare, single-origin cuppa or you're not.
Those partial to the specialty coffee scene (and who don't mind emptying their wallets a little for it) will enjoy laboratory-style cafe The New Black – a newcomer to Upper Circular Road that fancies itself a curator of 'the rarest and best green coffees' from coffee 'artisans' around the world.
Their seasonal menu ranges in price from $5.50 (for a 'Sermon' espresso courtesy of Californian roasters Verve) to a whopping $18, which will nab you a 'Geisha Manantiales del Frontino' Colombian coffee via Single Origin Roasters in Sydney. (Coffee aficionados will be familiar with Geisha coffee, renowned in the specialty scene as one of the rarest, most expensive varietals in the world.)
Just make sure to come prepared – perhaps unsurprisingly, The New Black only accepts payments by card.
The New Black
1 Upper Circular Road
Tel 6443 0332
thenewblack.asia