One of the founding members of Modern Maori Quartet, Matu Ngaropo, talks about the upcoming cabaret style show he helped start with a twist on some kiwi oldies and recent hits.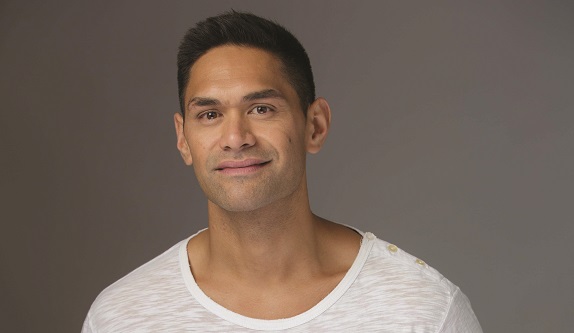 How did the Modern Maori Quartet come to be?
MMQ got together firstly by being mates who all had interests in music and parties, combining the two regularly. But the official formation of the group didn't happen until a few years after we had all finished our studies and had been working in the industry as actors, presenters and musicians.
We are all graduates of Toi Whakaari: NZ Drama School at different times. I was lucky to be training there at the same time as Francis and Maaka, and have always had a huge respect for both of them as performers.
It's great to be following the footsteps of Howard Morrison Quartet, but with a different angle. What was it like digging into some of the older songs?
It's always a pretty straight forward process when it comes to selecting material from the golden age of the showbands. We all grew up listening to this music and can easily rattle off favourites of ours and are familiar with most of the groups and their hits.
Knowing where this form has come from is all part and parcel of making sure we are heading in the right direction and respecting what has been done in the past in order to stand strong in the present.
The group's rendition of Lorde's Royals was great. What's the process like to translate a new song?
We tend to keep translating music into Maori to a minimum but this isn't to say we don't do it or are adverse to the idea. It's just a very specific treatment of a piece of music and we have to have the right vision for the song to make sure it's worthwhile.
The reason Royals works so well is because it's a Kiwi song which has had massive worldwide success. There is already a collective consciousness about it and therefore we had the ability to abstract it just a little further from its original form, without losing the audience.
Any hints on what new songs might make an appearance at the show?
At this stage we haven't finalised our set list for Singapore and in general we don't like to be too hard and fast with this. It's really important for us to get a sense of a city we're in and think about what kind of feel the people might respond to.
Also, often we don't get to see our venues too far in advance, and this also has a hand in shaping what songs might feature. You can bet there will be some of the old classics from the Hi-Marks – and also some original material from us.
We may also have some local music up our sleeves just in case there's an opportunity to bust it out.
What's your favourite tune to belt out?
I love belting out the HiMarks classic, Till. It's got that nostalgic feel, a great melodic structure, lyrics that paint awesome pictures and harmonies that ring for days.
The Modern Māori Quartet lineup at Singapore will be Matariki Whatarau, James Tito, Francis Kora and Maaka Pohatu.
Modern Maori Quartet
13 June Hard Rock Cafe, The Forum, Sentosa
mmqtickets.peatix.com
$28