With all the construction going around the country, it's easy to forget what's closing shop. Here's a couple of places in town to see – or scoop up deals – before it's all gone.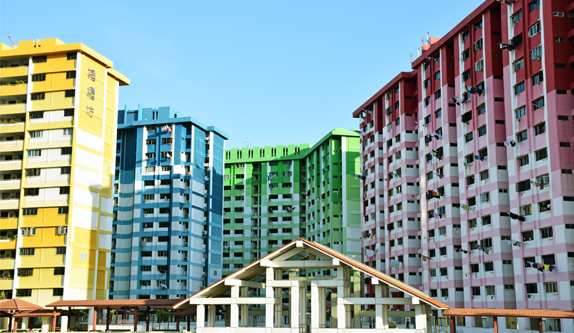 Rochor Centre
Using the four strongest, most familiar colours on these four HDBs is what makes these buildings stand out so much. HDBs around Singapore vary in creativity, so it brings some sadness to know that this collection of HDBs – once filled with residential and commercial tenants – is closing soon.
The space where Rochor Centre stands will eventually become a section of the new North-South Expressway – running from Admiralty Road to East Coast Parkway. Shops and residents have already begun to relocate or close before the inevitable demolishment – they have until 30 September – cutting their losses and looking elsewhere to set up shop if it's feasible.
Some of the around 180 shops – ranging from homeware and jewellery – have been in these blocks since the HDBs were built back in 1977. It's another story of history being replaced by a road.There's still a chance to walk around and look up at the colours – or cross the Rochor River and up to the car park of Sim Lim Tower (not Sim Lim Square) to grab some final photos – before it all goes away.
1 Rochor Road, 180001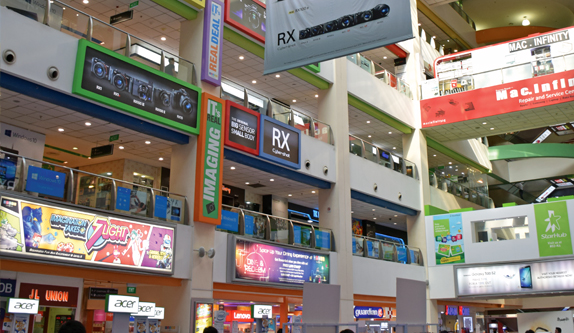 Funan Digitalife Mall
A good six floors of all types of electronics, Funan DigitaLife Mall has always come across as the more customer-friendly mall compared to its competitor Sim Lim Square. With almost 180 stores inside, the mall will close its doors after June 30, 2016.
There are plans to revamp this space as a 'creative hub', but closure for three years is quite a long time.A planned shut down for three years will mean Sim Lim Square in Bugis will be the next place to go to for your electronic needs – the less friendly atmosphere there is a tad off-putting for those new to the space.
The other alternative is online, but for those who are not as tech-savvy, the customer service of Funan was welcomed.If you're looking to pick up anything tech-y, the Challenger store that occupies the top floor is selling out its stock with some good discounts – from USB battery packs and HDMI cords to shaving off some extra dollars on laptops.
Stores on each floor – from gaming laptops and camera gear to stationery and art supplies – are all hoping to move some product from their stock before the end of June.
109 North Bridge Road, 179097
funan.com.sg