Covering 3,370 kilometres in eight weeks, Tatyana Kildisheva shares her top moments from her epic bike ride through both islands of New Zealand.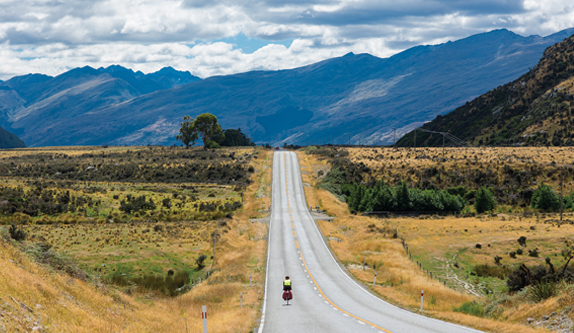 From 21 January to 14 March, my husband and I rode from Christchurch to Auckland. We would occasionally meet a few cyclists along the way who would want to join us or to hang out for a couple of days – but otherwise we were alone.
New Zealand is a very beautiful country with breathtaking landscapes and ever changing scenery ranging from vast farmland, fjords, valleys and mountains to geothermal areas with active geysers.
My bike is a regular road bike. The key to cover long distances and hills is to have very minimal possessions. For this New Zealand trip I only had two bags. The handlebar bag carried my camera and three lenses, and the second contained all my clothes for two months – two pairs of cycling shorts, some trousers and a jacket, two cycling tops and two t-shirts.
Roads in New Zealand are not so great for road cycling conditions – the chip seal is quite rough and bumpy, and roads are generally narrow. We were very lucky with the weather – sunny and cool about 17-25°C – with the exception of the West Coast of the South Island, where we rode three days in 10°C and neverending rain. We were riding up and down the hills in the rain there for three days, completely soaked – sometimes with fog and low visibility. It was very windy – especially in South Island – and not just 'windy', but wind so strong that at times it was almost impossible to ride our bikes.
We mostly stayed at camping sites in cabins, hostels and places on Airbnb. We also stayed with hosts through warmshowers.org – a community supporting touring cyclists all over the world when hosts invite cyclists to stay in their houses or apartments for free – we are hosts as well when we are in Singapore.
Every day was a different landscape, and seeing this gorgeous scenery from the seat of my bike made me appreciate the most beautiful skies even more.
One particular moment that stood out for me was when we arrived to a small town Waikawa – almost at the southern end of the South Island. We were having dinner at Niagara Falls Cafe and the owner, Sue, was phoning places from all around to help find us a place to stay – because of an upcoming music festival, every kind of accommodation was booked up within a 40km radius.
Everything was booked, so she let us and a third cyclist with us – a Polish-Australian guy we met on the road – sleep in her son's room in her house. She was super nice and did not accept any payment other than what we ordered for dinner – and even fed us breakfast in the morning. This was such exceptional kindness that was very much appreciated after a long day of cycling. A true display of New Zealand hospitality that we will never forget.
Road Highlights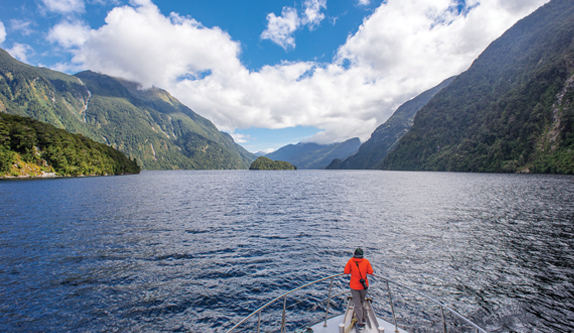 The Doubtful Sound cruise takes you to the second largest fiord in Fiordland National Park, with utterly breath-taking views of the twisting arms from the boat.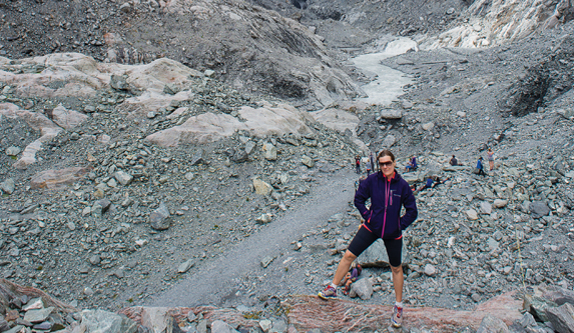 We've read online that just a couple of years ago Fox Glacier was a lot bigger, but it's been getting smaller and smaller in the last 20 years. Fox Glacier was spectacular, and the weather improved, so we could walk to it.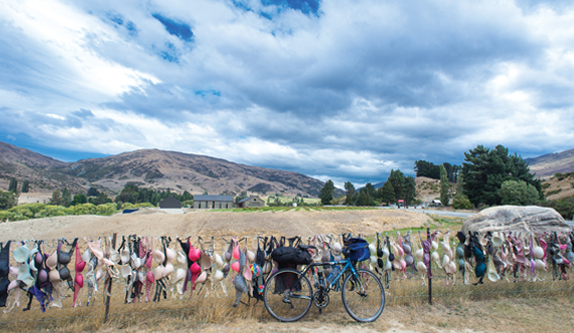 We came across a fence full of colourful bras near the Cardrona Distillery – I later learned 'Bradrona' is there to raise breast cancer awareness. There's been a mixed reaction to the fence over the years, with a series of takedowns and then re-dressings. It seems it now has some good support.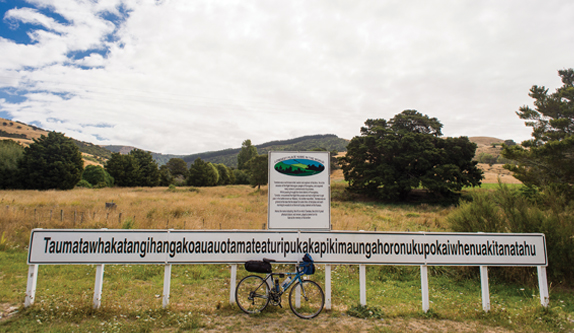 The longest place name in New Zealand resides in the North Island. 'Taumata whakatangi hangakoauau o tamatea turi pukakapiki maunga horo nuku pokai whenua kitanatahu' translates to 'the place where Tamatea, the man with the big knees, who slid, climbed and swallowed mountains, known as 'landeater', played his flute to his loved one'.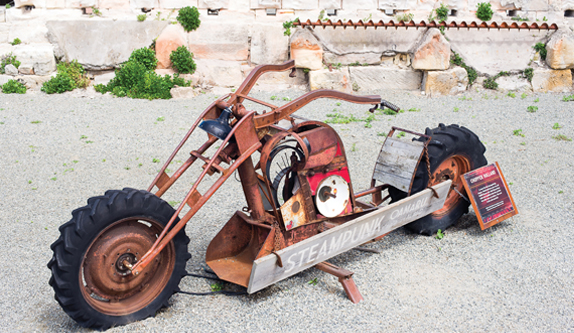 Steampunk HQ in Oamaru is a celebration of the subgenre that blends 19th-century industrial steam-powered machines with modern technology and design.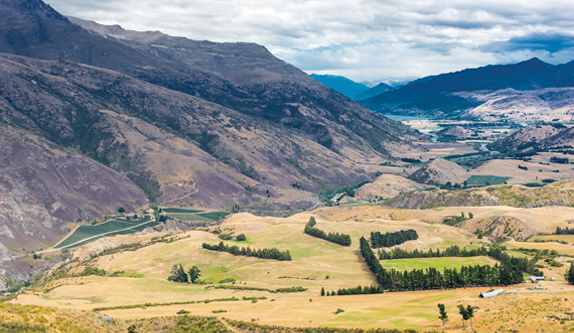 Going up Crown Range road pass on bikes was tough, but worth it. It's the highest sealed road in New Zealand at 1,076 metres, and the views were amazing. Going down was quite an interesting experience, as the wind was so strong that we had to pedal to go downhill.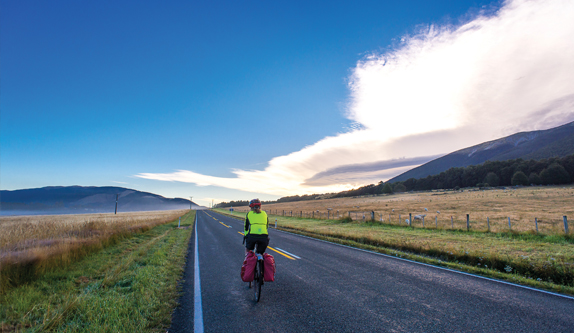 Cycling through Wairau Valley, passing the wineries from Saint Arnaud pass to Renwick – with very beautiful scenery and a mostly downhill path.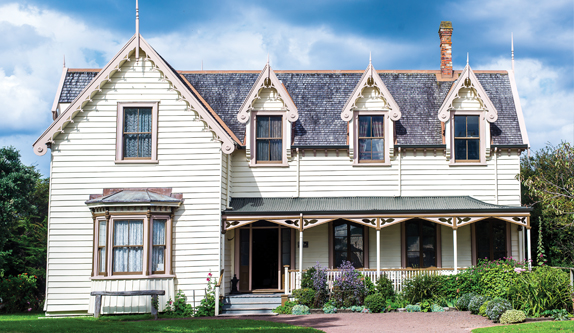 Howick Historic Village near Auckland, where people can see what a 19th Century village would feel like – with colonial buildings and costumed guides.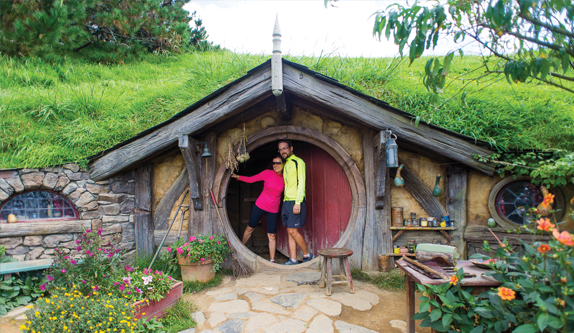 The Hobbiton visit on the North Island – the movie site for The Hobbit and Lord of the Rings – was a must-do for us.