Being a part of the musical for five years now, Scottish actress Jacqueline Hughes talks deep about Elphaba, the misunderstood green witch.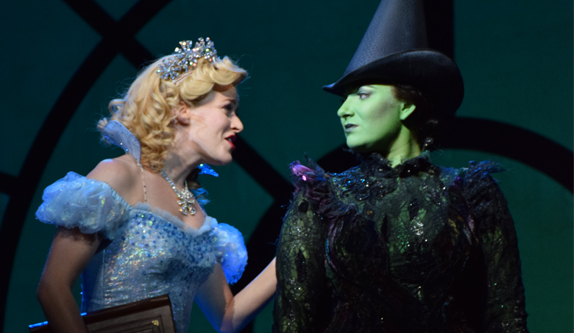 It's amazing that you've been a part of Wicked for half of its ten-year run.
I know! Oh God… [Laughs] No, it's been a wonderful journey. I have to pinch myself sometimes. In 2014 I took on standby for Elphaba in the UK, and that was my first real shot at taking on this role. It's wonderful, and I've learned so much.
Is this the most demanding role you've had so far?
The role is incredibly demanding, physically, mentally, emotionally…I sleep a lot when I go home. It can be very demanding, night after night. Learning about stamina and how to cope with taking on this role, and now I've got the role of Elphaba to myself now…I'm very lucky.
Adults would get a kick on the alternate take on the whole Wizard of Oz story, but what's the reaction you tend to get with younger audiences?
Oh my goodness, there's so much to say. This show is such a huge spectacle, the costumes, the bright lights, especially in 'One Short Day', when that lighting change happens, it's so bright. Then we've got all the monkeys, and the dragon and of course, all the little girls love princess Glinda with that huge princess dress, which I'm sure every little girl can dream of wearing. There's so much for children in this show as well. It's wonderful. It hits home with so many people of all ages, and all backgrounds. It's just so well written, and so well executed.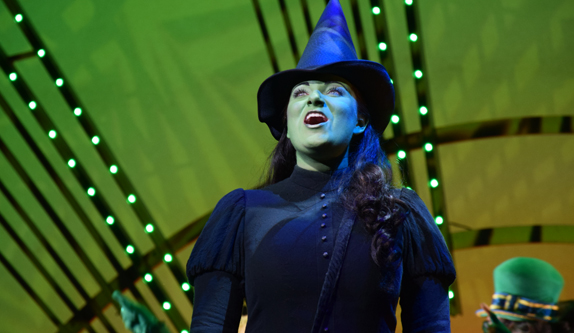 When you saw Wicked for the first time, did you ever imagine having this huge backstory to Elphaba?
No, and I think that's why it makes it so exciting. Her character has so many layers. There's so many layers to her. Every night I get to peel another one off and find something new, and that's what keeps it so exciting.
She's incredibly tough and she's an outcast, and having to play that every evening is hard, but at the heart of everything, she has heart and all she wants to go is good, and that's what's so special about her.
Glinda is flawed and Elphaba's flawed, but we all are as human beings. No one is perfect, but they both bring out each other's good sides and help each other. It's so special, that friendship. It's second-to-none. They're the best of friends. But like anything, they have their ups and downs and have their arguments, but that's life.
The task of getting the makeup on must be tough, but does it run under the heat?
I think depending on heat and stuff like that, it does come off quite easily, especially with the hat. Every time I go come off-stage, we have an incredible team of makeup artists who look after me and they're there, armed with brushes and green paint. They're amazing.
It's just my hands, then chest and neck and head that are painted, thank goodness. Otherwise, who knows how long it'd take to get it all off? [Laughs]