Australian DJ Natalie Dekker – AKA Dekkadence – is ready to show Singapore her skills at this year's ZoukOut 2016.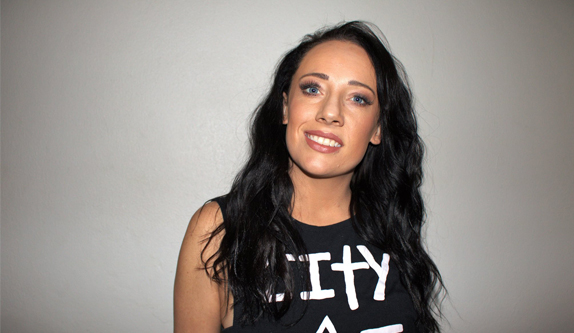 Congratulations on your win at Sydney's 'Your Shot' competition. What was the whole process like?
Thank you! The moment they announced me as the winner was one of the craziest moments of my life. To say I was overwhelmed is an understatement. From being anxious on the first day of auditions to playing live on stage in front of a massive crowd, the whole experience was just amazing. We trained every week with DJ Zannon – he taught us so much about how to use the decks and prepared us for comp day. He was stuck with five girls in his training class, so there was a lot of laughing, dancing and eating chicken nuggets.
Which DJs got you into the kind of music you're into today?
There have been so many DJs that have not only influenced me but changed my style over the past few years. I started out listening to Hannah Wants and Chris Lorenzo who have a UK garage/house sound. I love Flava D, Tchami and Mikey B. I'm also loving Tech House artists such as Claude Von Stroke, Destructo, Motez, AC Slater. My two ultimate favourites are Flume and What So Not.
How would you describe the kind of music you play?
I love mixing house music, whether it be deep, ghetto or tech,. I love to mash that with a garage/house sound. I love playing a sexy beat that's mixed with – as we say in Australia – some wobbles.
What do you think makes music so powerful an art form?
Music is a powerful art form because it's an expression, just like painting or dancing it makes you feel things. The emotions, the way it moves people, the imagination and talent behind it, and of course the finished product is always a masterpiece.
On your Instagram I noticed you've worked as a nanny at one point. What's more work: keeping a whole audience entertained, or small children?
[Laughs] I'd say they're both pretty similar, as soon as you lose their focus or aren't enthusiastic enough they lose interest and wander off. Children are definitely hard work though, they require you to be silly and entertaining 24/7.
You're heading over to Singapore for ZoukOut. Any DJs at the show that you're hoping to check out while you're here?
I can't wait to see Dillon Francis, Fritz Kalbrenn, TIGA, Hot Since 82 and the other local talents. I have never seen Martin Garrix or Hardwell before so very excited for that. Actually I'm excited for everyone.
What's it like to get to tour outside of Australia?
It's the most amazing feeling! When I am on the plane over I will be pinching myself knowing that I am about to DJ in Singapore with so many big named DJs.
ZoukOut runs from 9-10 December at Siloso Beach, Sentosa.