The seventh annual Volunteer of the Year Awards (VOYA) is in the horizon, and that means sending in your votes on who you think deserves to be commended for their passion, dedication and generosity.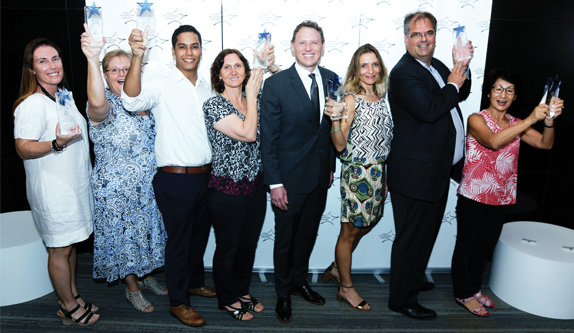 The Volunteer of the Year Awards celebrates our dedicated volunteers who are the lifeblood of the Association. Whether it's through our sporting groups, monthly tours, interest groups or charitable work, ANZA volunteers are truly the dynamic force of our community. Each and every volunteer has been – and continues to be – an integral and valuable part of the ANZA team.
Close to 200 turned up to the Australian High Commission last May to thank ANZA's dedicated volunteers, who constantly offer more of their time and effort to the association than was ever expected of them, at the sixth annual Volunteer of the Year Awards. The Australian High Commissioner to Singapore Award went to Sarah Anglade of ANZA Soccer. The New Zealand High Commissioner to Singapore Award was given to Louise Pike of ANZA Netball. The ANZA Action in the Community Award was awarded to Sandra Poh of ANZA Action. The Outstanding Service to ANZA Awards went to Gina Kubal and Halyna English, both from ANZA Soccer. The ANZA Members' Choice Award went to Marcel De Bruijckere of ANZA Soccer. The President's Award went to James Mansfield-Page of ANZA Scouts. Have a look at some of the photos of the night here.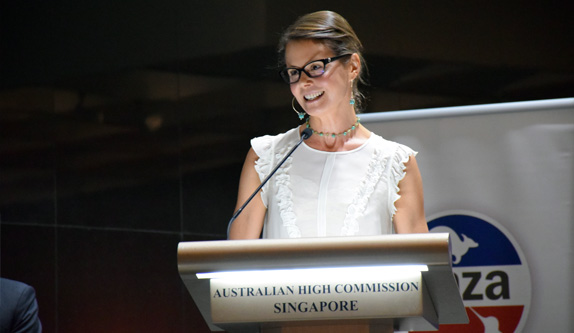 ANZA's Charities Patron Antonia Kidman.
Volunteers can be nominated from any facet of the Association. We want to see representatives from ANZA interest groups and ANZA sports, as well as those who help out behind the scenes in any other capacity. The conditions are as follows:
• Both the nominee and nominator must be current ANZA members.
• Nominations must be received by 5pm on Friday 5 May.
• ANZA members can nominate as many people as they choose, but can nominate the same person only once.
• The volunteering activity must be for ANZA.
So what are you waiting for? Get nominating today!