It doesn't matter what you're good at, chances are someone else could use your help, Gerard Ward finds.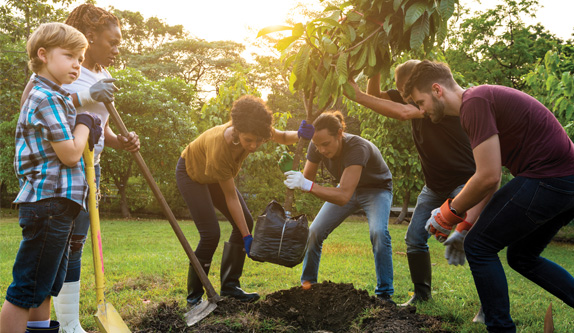 Most of the time helping out a charity or organisation lacks that connection when it simply involves reaching into the pocket and handing over cash. While there is definitely intrinsic value in money donations, there are plenty of ways to do something to help others.
Truly being a part of Singapore and the community means getting out there and giving back when we can. Getting to show our appreciation towards this country that has allowed us to live in can come in many forms – not only creating a stronger connection, but bridging those gaps felt all too often between expatriates and their new homes. Here are some ways that you can get involved.
Time
New2U Thrift Shop
No one should feel guilty about letting go of some of those clothes that we all say we'll wear but never get around to doing so. New2U sell pre-loved clothing, brica-brac and books that are generously donated by the public. The thrift shop needs people to help sort and sell their donated items. If you're happy to donate your time, please email volunteer@scwo.org.sg.
scwo.org.sg
Dress for Success
This amazing initiative empowers women with low incomes in preparation for their next job interview. While the group is always open to donations of some pre-loved clothes that'll stun employers, there's also a lookout for any stylists, career coaches to help these women gain the knowledge and confidence for economic independence. Email anzaaction@anza.org.sg.
Salvation Army
ANZA Action has worked with the Salvation Army Family Support Services for many years with its food distribution programme for the elderly. Packing is done on a Monday, and then delivered on a Tuesday, so if this sounds like something you could work with – you would be rostered on approximately once a month – email anzaaction@anza.org.sg.
salvationarmy.org/singapore/family_support_services
Ronald McDonald House Charities (RMHC)
The work that the RMHC does for children is amazing, creating a home-away-from-home for families to be close together with their hospitalised child at no cost. If you can spare four hours on a Monday once a month, then Ronald McDonald House at NUH could do with your help to staff the front desk – email anzaaction@anza.org.sg.
rmhc.org.sg
Food from the Heart
This non-profit delivers food and toys to the less fortunate with a distribution programme and a generous supply of donated food from bakeries, hotels and food industry partners. There are a number of ways to help out – there's even a fun tour on their website to figure out what's best for you. This includes sorting out food items at the charity's warehouse or feet-on-the-ground work at events to car owners delivering bread once a week from bakeries and hotels around Singapore to welfare homes and senior activity centres.
foodheart.org
The Soup Kitchen Project
Seems so tried and true to start at a soup kitchen, but they're a worldwide initiative because it works. This volunteer-run initiative started in February of 2009, and gives out an average of 270 vegetarian dinners per week every Monday night. Reach out to the team to see how you can get involved.
facebook.com/thesoupkitchenprojectsg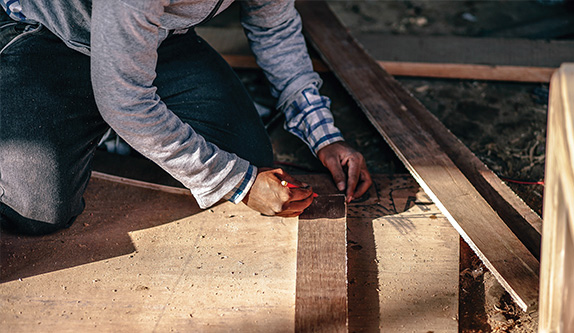 Hands
Melrose Home
One of ANZA's main adopted charities, Melrose Home Children's Aid Society is a professional and progressive charity whose mission is to nurture, motivate and develop young persons in need of care – providing residential care for children. Melrose Home is updating some of their rooms and need our help. ANZA will help spruce up the counselling rooms in June to make them more 'kid friendly', so if you can help out with a working bee to prepare the rooms, all help will be gratefully appreciated – from sewers, knitters and crafters to painters. Do you have an old video game console you're willing to give, or help install? Melrose Home would love to upgrade its games room for the kids.
childrensaidsociety.org.sg
Riding for the Disabled Association (RDA) Singapore
Do you love horses? If so, you're in luck, because the RDA are always open to having sidewalkers to help kids learn to ride horses. Horse riding therapy – also known as hippotherapy – has shown to dramatically improve the lives of children and adults with physical and mental disabilities. RDA Singapore offers these therapy sessions free of charge, and is an amazing initiative to get involved with. You'll be helping one of ANZA's favourite charities, as well as making a child's day at the same time. For more information, please email volunteer@rdasingapore.org.sg.
rdasingapore.org
Cycling Without Age
Cycling Without Age takes elderly and infirm Singaporeans around their old haunts, and other places of interest in purpose built trishaws – read all about this great initiative on page 23. Not only do you get to brighten someone's day with a simple ride around the neighbourhood, you might just make a new friend or two. If you can help to pilot these trishaws, then email Marieke at cyclingwithoutagesg@gmail.com.
cyclingwithoutage.sg
The Food Bank Singapore
Helping curb food wastage, cofounders Nichol and Nicholas Ng have reached out to companies, restaurants and people for food donations to be delivered to beneficiaries like family service centres, homes, soup kitchens and other VWOs. Anyone with a drivers licence can assist the food bank van or be delivery assistants. The warehouse can use some help with storing, packing and inventory taking of food, and there are spots available for admin assistants. Photographers, artists and social media experts can offer their marketing skills, and for the R&D-savvy, they're looking for a researcher to help collect data on food wastage in Singapore.
foodbank.sg
SPCA
It's hard not to know what the SPCA (Society for the Prevention of Cruelty to Animals) does. The Singapore branch has been a part of the country longer than Singapore has been independent, helping run emergency animal rescue services, running a shelter for stray animals, running foster care programs and more. At the animal shelter you can offer your time as a dog walker, a shelter helper – helping cleaning animal enclosures and surrounding areas – or the reception desk manning the phones and being the first person people see when they come in. There's a SPCA merchandise shop that needs manning, and also someone happy to attend events around Singapore to sell merchandise to the public.
spca.org.sg
ACRES
Dogs and cats aren't the focus of ACRES (Animal Concerns Research and Education Society). This group takes care of the victims of the illegal wildlife trade. Everything from the rescue to the rehabilitation of animals like owls, monkeys, snakes, turtles, pangolins…the list goes on. There is a whole lot that you can do to be involved, whether it be helping out at the wildlife sanctuary or being involved in the outreach program to bring awareness to children and adults.
acres.org.sg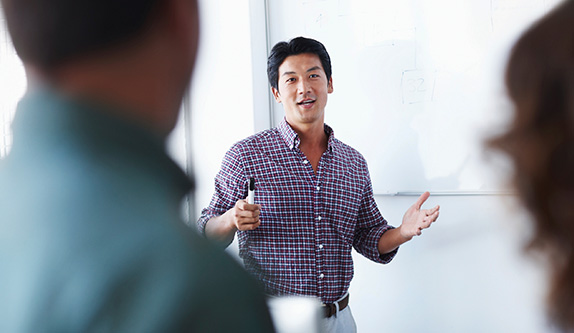 Tools
Babes Pregnancy Crisis Support
The latest charity for ANZA to adopt, Babes is a wonderful group that offers support to pregnant teenagers here in Singapore who need the help – ensuring no woman feels alone. Every person's situation is different, but Babes wants to be the source of information and support – and even diapers if need be – wherever possible. ANZA members will be helping out at Babes Day on Friday 12 May from noon, taking photos of the mums and bubs, running yoga and stretching classes as well as helping with other activities. If you have an instant camera to lend, or dress up props for the girls and babies, or just want to volunteer your time, please email anzaaction@anza.org.sg. Otherwise, reach out and let them know you'd love to be of some assistance.
babes.org.sg
Make-A-Wish Foundation
Heartwarming tales of living out children's dreams – from 'I wish to have a Liverpool FC room' to 'I wish to take an airplane' – require all sorts of assistance. Heading to the website's volunteer form, you'll be able to tick what suits you better. If graphic design or photography is your thing, your skills could help tell the wonderful tales that this foundation makes happen.
makeawish.org.sg/en/volunteer
Creatives for Causes
Don't let your talents go to waste. Anyone with experience in the creative industry (from PR specialists and copywriters to graphic designers, bloggers and photographers) can offer their services pro bono for NGOs that are doing great work but just aren't getting the right message out – or none at all. Sign up to the newsletter and be sent periodic assignments and opportunities.
creativesforcauses.com/volunteer
Transient Workers Count Too (TWC2)
We covered a recent initiative by TWC2 asking for donations of old 3G mobile phones to help low-wage migrant workers who depend on 2G phones to talk to families back home – 2G connectivity was disconnected last month, so these phones have become obsolete. This association helps migrant workers when they are victims of unpaid salaries, workplace injuries and threats of repatriation when in dispute with employers. Along with some office support and outreach roles available, anybody with writing, photography or filmmaking skills would be of great benefit heading out once a month to cover the latest work the organisation is doing. Anyone with media relations would also be of big help, being able to work from home for most requests, but on site if need be.
twc2.org.sg