HOTSPOTS: Raf Dalmau sips delicious wines on Telok Ayer.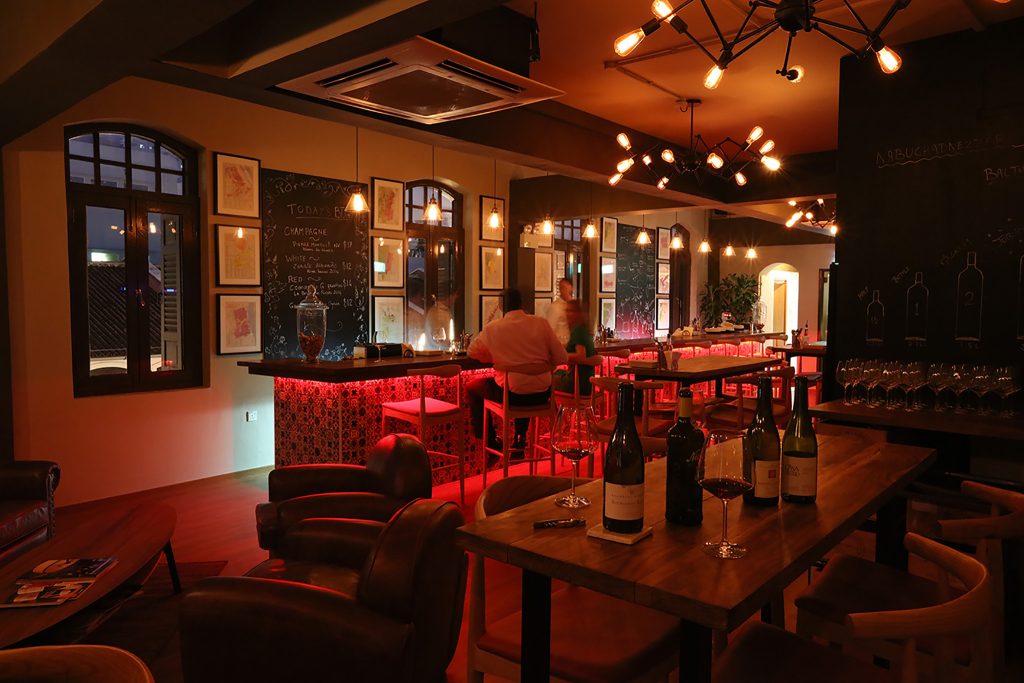 "Consistently great… my go-to place… an oenophile heaven… surprisingly good food… an excellent hideaway… fab little gem… great value for money"; these are just some of the many compliments one can find online about this fantastic wine bar. Tripadvisor alone has a 98% favorable review rate and 13% Gastro Wine appears in most of the bloggers' Top Ten wine bars. I can personally give you some of the reasons why this superb gastro wine bar is worth a visit. And best of all, it won't break the bank.
13% Gastro Wine has three locations: Aliwal St., Killiney Rd., and the recently opened Telok Ayer. All three venues are well-suited for a romantic date, after-work drinks, or for a birthday treat. They have a great vibe and avoid gimmicky décor.
The focus is on the wine of course and the list changes regularly but never disappoints. Feel like a classic French Bordeaux or perhaps an Australian chardonnay? Or maybe you are in the mood for a robust Spanish red, or after-dinner port; well, you'll find a top selection here. And while it is all about the wine, trust me the food does not disappoint in any way – it's simple but very well executed. There is a good selection of modern European dishes perfect for sharing; and not-to-be-missed are the iberico ham and cheese boards
If you have any questions about the wines or food, all you have to do is ask the knowledgeable staff. Although for quick reference you can check out their cleverly displayed blackboard which has pairing suggestions for wines and food. One of the reasons why this is a to-go place for us is the fantastic people working here. The staff are attentive and friendly, and always on hand to answer questions, offer suggestions or pass on knowledge.
What makes 13% even more special is the value it offers. Very few places on our beloved Red Dot offer such great wines at such reasonable prices.
13% Gastro Wine
123A Telok Ayer St., 2nd Floor, 068592
13gastrowine.com