ANZA Magazine needs YOU! Or at least the ANZA kids who love getting creative!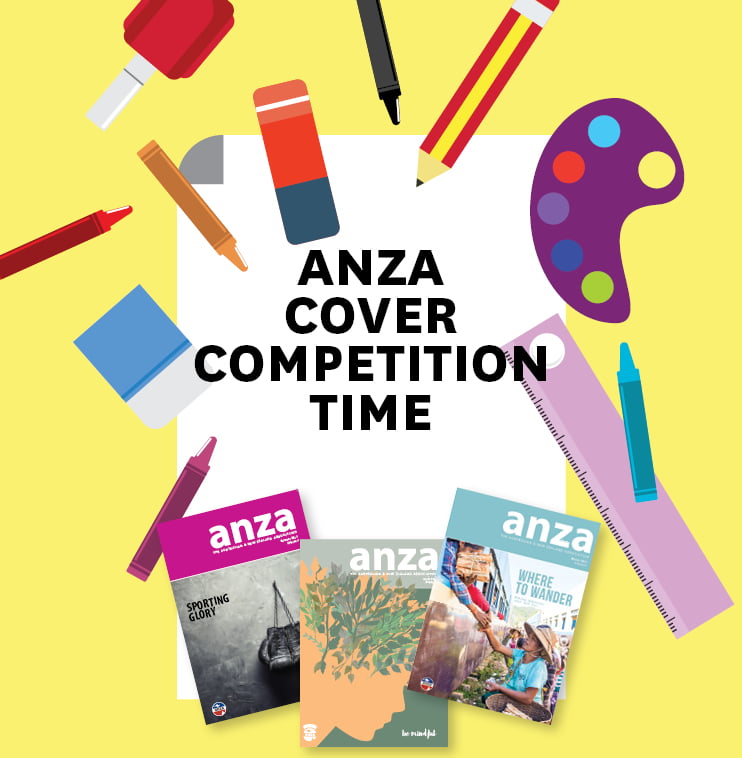 Open to all ANZA members 16 and under, we're looking for one lucky winner of our June Cover Competition – could that be you?!
Our June issue of the ANZA Magazine is all about the kids – what the community can do for them, what they love about living in Singapore, and what to check out through their eyes. And we're looking for a design for the front cover – whether it's a drawing, a photograph, a collage, a graphic work, we just want the kids to get creative and showcase their skills!
The lucky winner will then see their cover on thousands of copies of the ANZA Magazine throughout the island and delivered to the doors of ANZA members. How cool is that?
So, how to get started? You can either download the mock up file of the cover to draw and paint on directly here, or if the artist is creating digitally, you can see the dimensions and requirements below.
NEED TO KNOW:
A digital file needs to be 300dpi .jpeg, minimum dimensions: 230mm x 230mm and emailed to editor@anza.org.sg.
A hard-copy (e.g. the downloaded cover printed) needs to be submitted to the ANZA office (47A Kampong Bahru Road, 169361) so we can scan the design and ensure the quality for the cover.
The design can be digital, a photograph, a drawing, a painting – or a mixture of it all!
An artist can submit as many designs as they wish!
Along with the artwork, we'll need full name, age and a reason behind the design!
Submit your ANZA Magazine cover idea by Friday 11 May to editor@anza.org.sg and we'll be in touch if you're a winner or runner-up!
Good luck!
Terms & Conditions
By submitting artwork and entering this competition, the entrant accepts the following T&Cs.
The competition is open to anyone aged 16 and under as of 01 June 2018.
The competition is open to ANZA MEMBERS ONLY.
All artwork entered remains 100% copyright of the artist, although ANZA reserves the right to use the image in internal and external promotion including social media.
All artwork must be 100% original copyright owned by the artist and not use any third-party material.
All artwork submitted must not violate any law or regulation, be defamatory or misleading.
The Editor's decision is final.
The competition opens Wednesday 18 April and closes Friday 11 May. We cannot guarantee consideration for late entries.
Final decision and announcement of the winners will be announced on Friday 11 May.