HOTSPOTS: Raelene Tan enjoys lunch at Long Chim, Marina Bay Sands.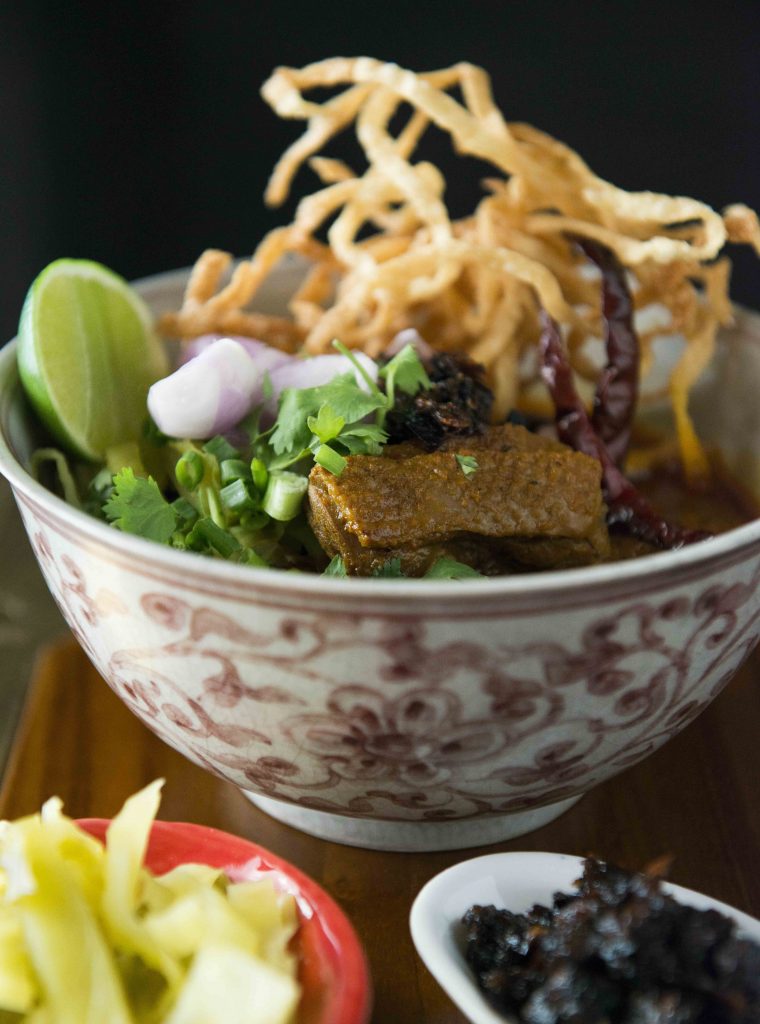 Nestled in the Celebrity Restaurants enclave, overlooking the busy casino at Marina Bay Sands, is Long Chim. This is Australian chef David Thompson's first Long Chim restaurant-brand (with more in the pipeline) since he won acclaim for his iconic Nahm restaurant in Bangkok. In December last year Nahm, with its fine-dining ambiance, was awarded a coveted Michelin star.
At Long Chim ('come and taste'), which opened in March 2015 with its family-friendly setting and view over Marina Bay, the focus is on Bangkok's well-known quintessential street food with its range of styles, colours, tastes and textures.
Over lunch with a Japanese friend recently, we enjoyed new set lunch menus (two courses $25, three courses $30, kids' menu $15, all with a drink). Our dishes included a delightful starter of grilled eggplant salad with dried prawn and steamed egg; the rich complex flavour and smooth texture made this a winner for us. Chicken satay also scored well with its alluring smoky flavour. Chiang Mai curried noodle soup, with soft, smooth, egg noodles, is aromatic, rich and creamy, somewhat akin to Singapore-style laksa. Rolled noodle soup with braised pork includes slivers of pig ear, crunchy and gelatinous. Fluffy omelette filled with minced pork is accompanied by sriracha dipping sauce, tangy and thin-textured, providing an appealing sweet, sour and spicy taste.
To cool down, choose ice cream for dessert. The Thai tea version, with pistachio and young coconut, is recommended for its authentic taste. Durian ice cream is served attractively crowned with sesame wafer pieces. A global wine list is available.
The 140-seat restaurant is a place to unwind after exploring different aspects of Marina Bay Sands.
10 Bayfront Avenue
The Shoppes at Marina Bay Sands,
018955
longchim.com.sg