ANZA SOCCER: Players Lucas Furlong and Brandon Wheeler tell us what makes the ANZA Soccer academy one of the best on the island.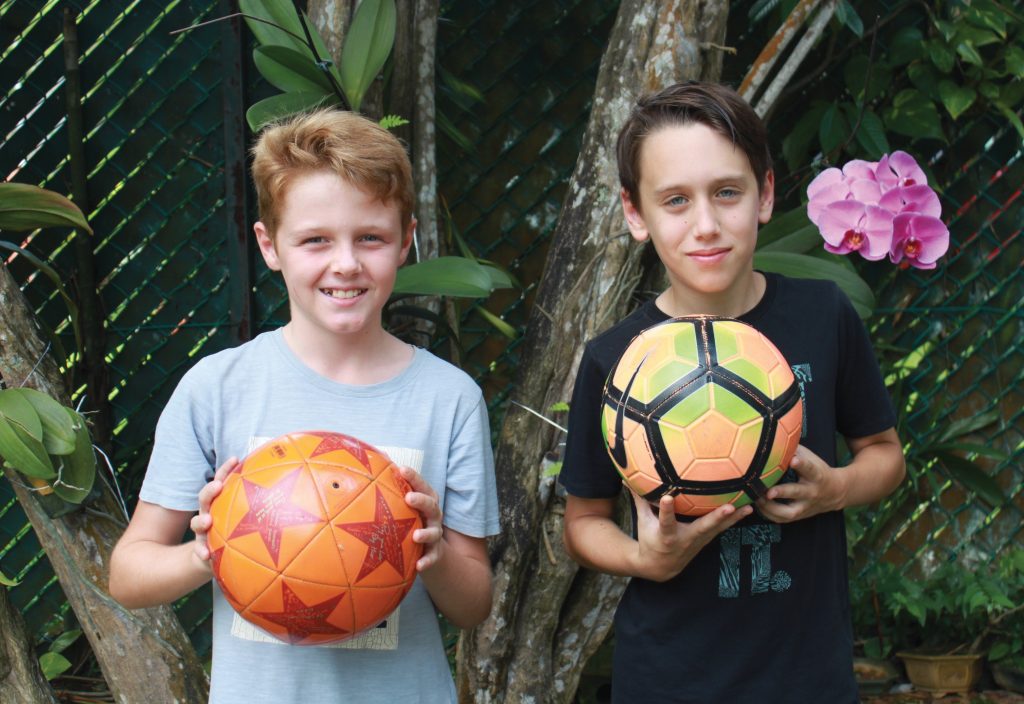 "We love ANZA Soccer because of the atmosphere. We also love the support of the parents and coaches who come to all of our matches and training and help us improve in the sport we love.
We also like ANZA Soccer because of the opportunities that we get. Lots of us get to travel overseas and play against hundreds of teams across the globe. Sometimes we don't travel overseas but we have people come to Singapore to play us which is still an amazing opportunity because we get to make friends and have fun.
We enjoy playing soccer because we can meet people and make friends outside of our schools and we all have a good time. ANZA Soccer is great because we can play with people with a range of abilities and different skill levels. This way, we can learn from the more experienced ones and teach new soccer skills and tricks to the new kids.
ANZA Soccer's finals day is an amazing experience for all players to have fun and enjoy the last game of the season. ANZA have a trophy ceremony to cheer on the champions of the season and to congratulate the players and teams that put in a lot of effort. All of us are welcomed with medals and trophies no matter what place we've come – every child deserves it.
We have agreed that ANZA is the best soccer academy we have ever been to. The coaches are always focusing on how you can improve to become a better team player and always have a positive mind-set. Even if we win, lose or draw, the coaches are always positive and have constructive feedback on how we can improve for the next match.
We would like to say a big thank you to all of the ANZA coaches, staff and parents for helping ANZA children get to all their matches and training as well as all the time they give in helping us become better players physically and mentally. Aslo a big thank you to our coach, Yakob for an amazing JSSL 7's tournament.
Thanks for everything ANZA!"
Lucas Furlong (age 11, U12 Warriors & Group 11 Super League) & Brandon Wheeler (age 11, U12 Snipers & Group 11 Super League).
ANZA Soccer runs programs for kids aged 3 to 18-years-old. Register your interest here.