The Australian High Commission Passport team offer advice to keep travellers up-to-date on visa and passport news.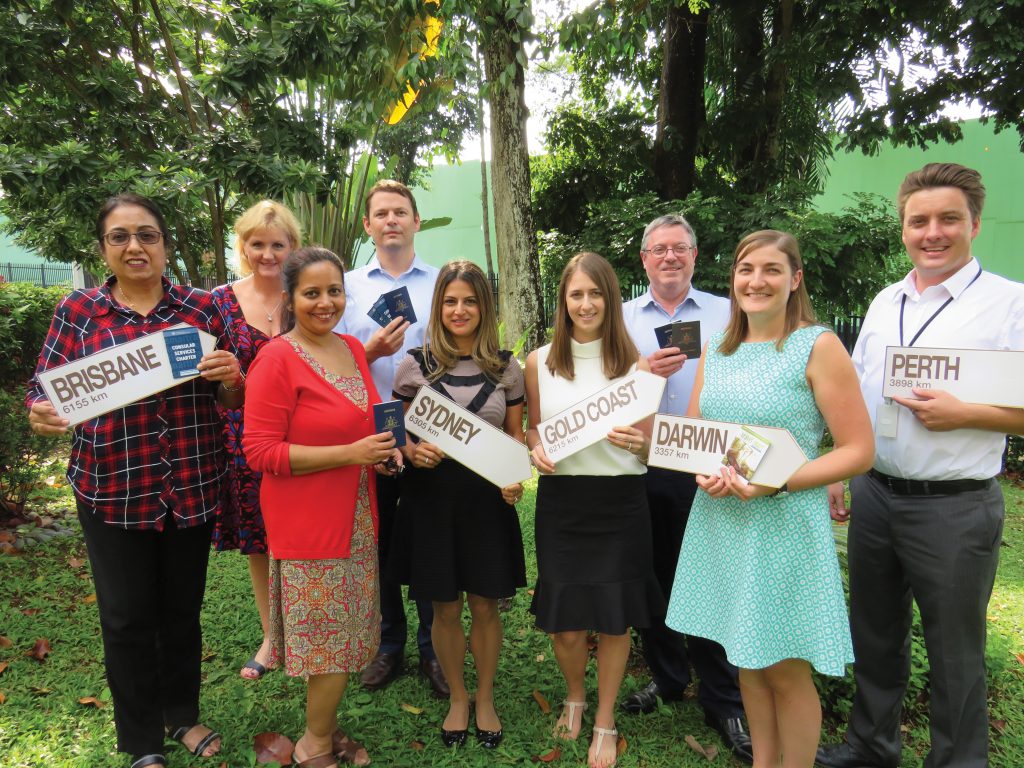 The Australian community in Singapore continues to grow, with Australians both living in and travelling to Singapore. Our friendly Consular and Passports Team are here to help you! We provide passport services to allow you to travel, consular services when help is needed and some limited notarial services.
WHAT WE DO
PASSPORTS
Most countries, including Singapore, require six months validity on your passport for both stays and transits. Don't forget to check your children's passport validity if children are travelling with you.
All passport applications made in Singapore require an appointment and must be lodged in person at the Australian High Commission. Please allow around one month for an appointment and then a minimum of 15 business days for your passport to be ready and arrive in time for your travel.
For more information on passport applications and document requirements please visit passports.gov.au. To make an appointment please visit our online booking system ahcsing.setmore.com.
NOTARIAL SERVICES
The Australian High Commission also provides some notarial services through the same online booking system. It is best for you to check with the document originators as many notarial services can be provided by a Public Notary in Singapore, saving you time and money. Further information on notarial services is available on our website and smartraveller.gov.au.
CONSULAR
Our team also provides certain assistance in line with the Australian Government's Consular Services Charter. If you find yourself needing consular assistance, contact number is +65 6836 4100. There will be circumstances in which our ability to provide consular support may be limited. Information on what services can be provided are outlined on the smartraveller website.
OUR TOP TRAVEL TIPS:
Check your (and your family's) passport validity well ahead of your travel plans – getting a new passport can take some time so don't let passport validity issues hold up
your travel.
Check your travel insurance covers you for all aspects of your holiday – some companies require extra coverage for activities such as motorbike riding, skiing and scuba diving.
Check the Smartraveller Travel Advice for where you're travelling to – all countries differ with unique laws and customs.