ANZA ATHLETICS: 10-year-old Xavier Brasher tells us why he's such a fan of the different sports on offer.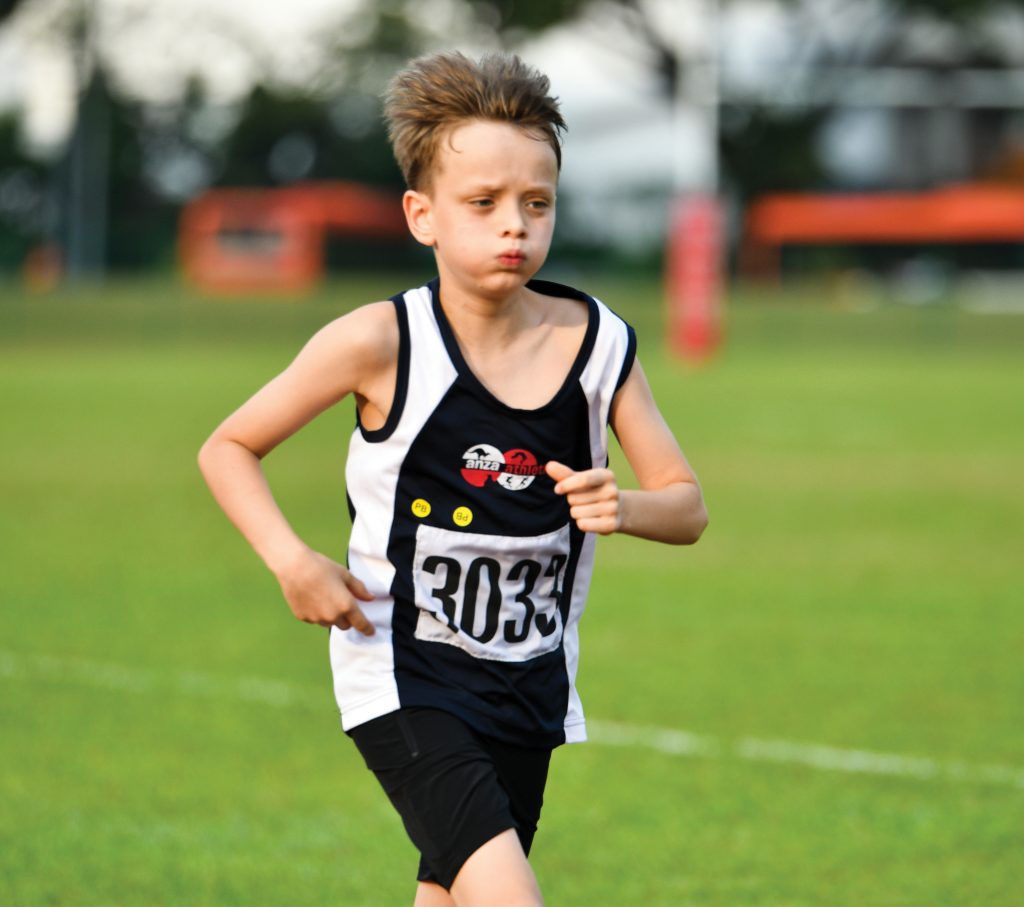 1. My Love of Sport
I really enjoy the shot put; it's one of my favourite events at ANZA Athletics. I like how you get to throw the shot put. My favourite part is that I get to learn to throw further every time. I now throw much further than last year. The coaches also help me to get myself into a better position and sometimes help me aim a bit better. One of my other favourite events is the long jump; it is really fun to throw my body into the sand and get my shoes dirty.
2. The Music
There is a DJ playing music every week. The music makes me feel more excited and comfortable especially when I do my 1,500m run as it makes me feel happier and lighter, it even helps to take my mind off of the run. Sometimes they play one of my favourite songs which is [Bruno Mars'] Twenty Four Carat Magic – it makes a great atmosphere. The music makes it a very fun environment and lots of people are having fun. People are very nice there and the parents are really nice and help out.
3. Getting Fit
I like ANZA Athletics because it's great for my fitness and I've noticed that I've gotten faster. I love it how I win things – especially beating my PBs (Personal Bests).
4. Making Friends
I'm friends with a boy called Dan who goes to a different school to me – we have a good time together at ANZA Athletics. Even though he always beats me in races, we still usually have a lot of fun together. We do a friendly competition every race, it is very fun.
5. Even Waiting is Fun!
Even at the end of the evening while waiting for my sister to finish and my mum to finish packing up, we still have a great time mucking around. Then, I can't wait until I get home and have dinner!
ANZA Athletics caters to kids aged 5 to 14-years-old, with a focus on fun, fitness and skills.
Yio Chu Kang Stadium. athletics@anza.org.sg