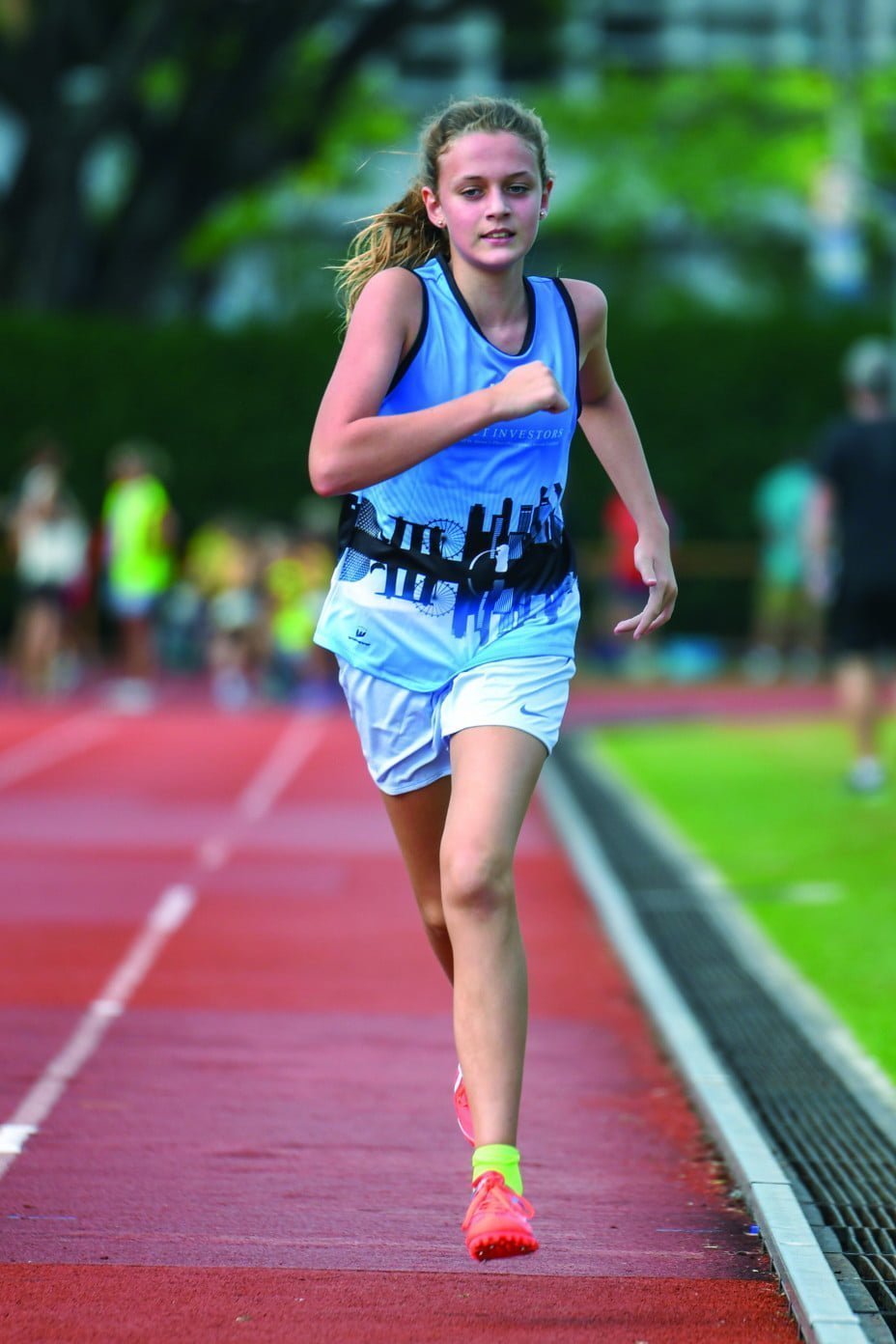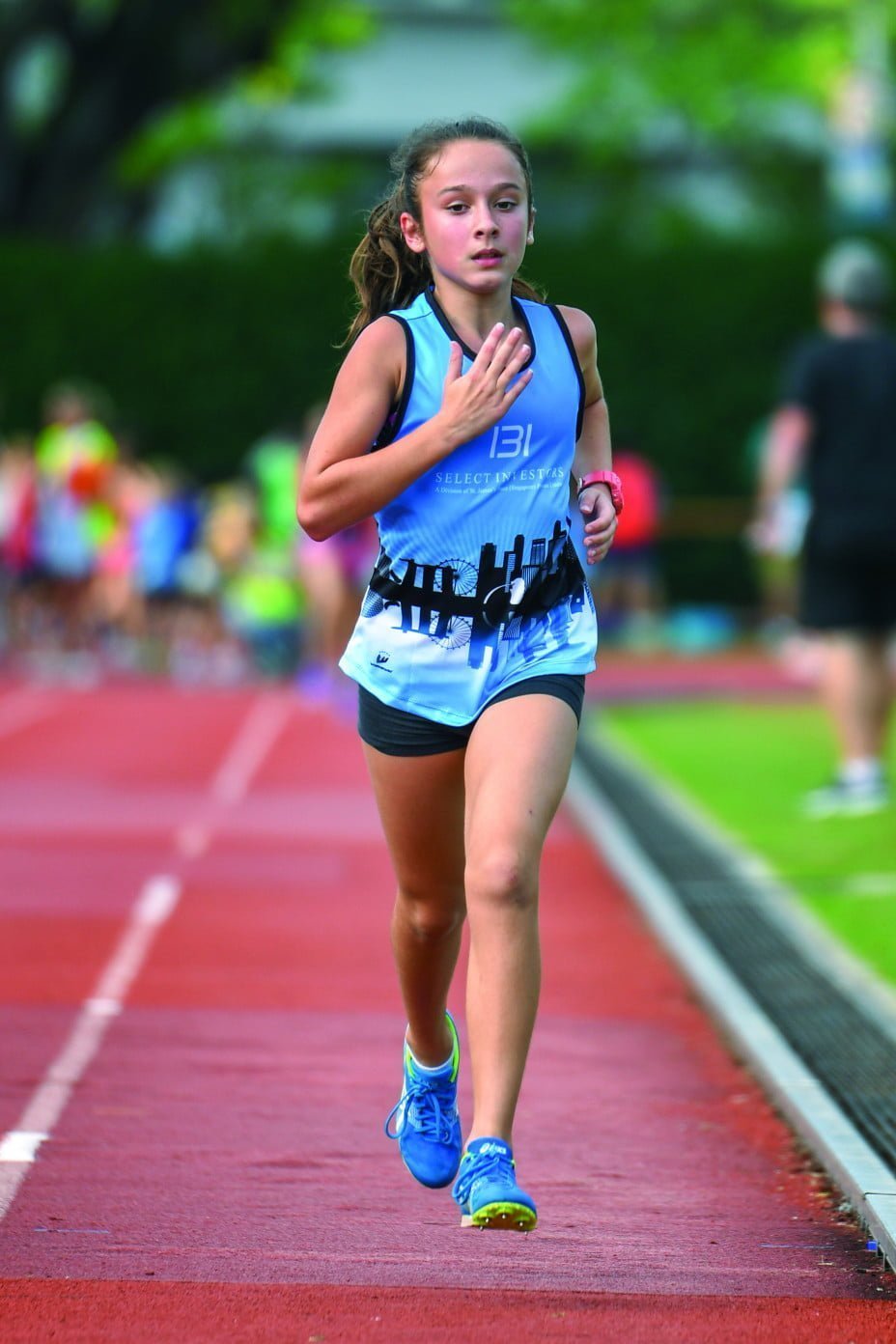 Aside from being one of the longest serving pairs of ANZA athletes, can you tell us a bit about yourselves?
A: I'm at the Australian International School. I'm 13 years old and I love doing a variety of sports. My favourite sport is netball, but I also like touch rugby, swimming and athletics.
G: I was born in Singapore but I'm Australian/Swiss. I go to Tanglin Trust School and I'm also 13. Besides sport, one of my favourite hobbies is drawing.
When did you join ANZA Athletics and why?
A: I joined ANZA Athletics eight years ago when I was in the U6's. I joined because my mum wanted to give me exposure to different athletic events. I've always loved running and I'm a sporty person. My mum also loved the community feel of ANZA Athletics.
G: I joined the U6's in 2011, thinking it would be a fun experience. Joining athletics made me realise that I have a very competitive spirit and I want to win!
How would you describe your journey both on a personal and sporting level?
A: Over the years I've enjoyed creating loads of friendships while competing against girls my age. I've improved a lot in my fitness and sporting level, which has helped me do well in many events and achieve personal bests (PBs). This ANZA Athletics journey with Grace has been so much fun, and I think we've inspired each other to become better each season.
G: We've both come a long way since jumping tiny hurdles and jogging the 100-metres! Persisting with athletics for so long made me realise how much I love it – now I train six hours a week. Ava and I have also become good friends and stayed good friends even though we are both competitive.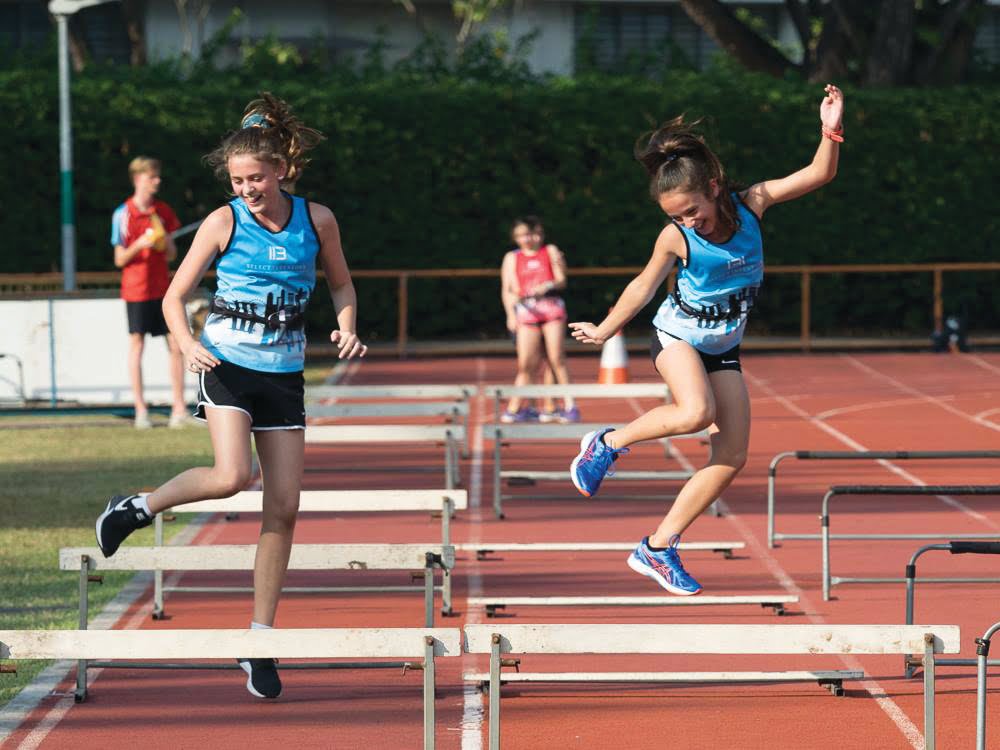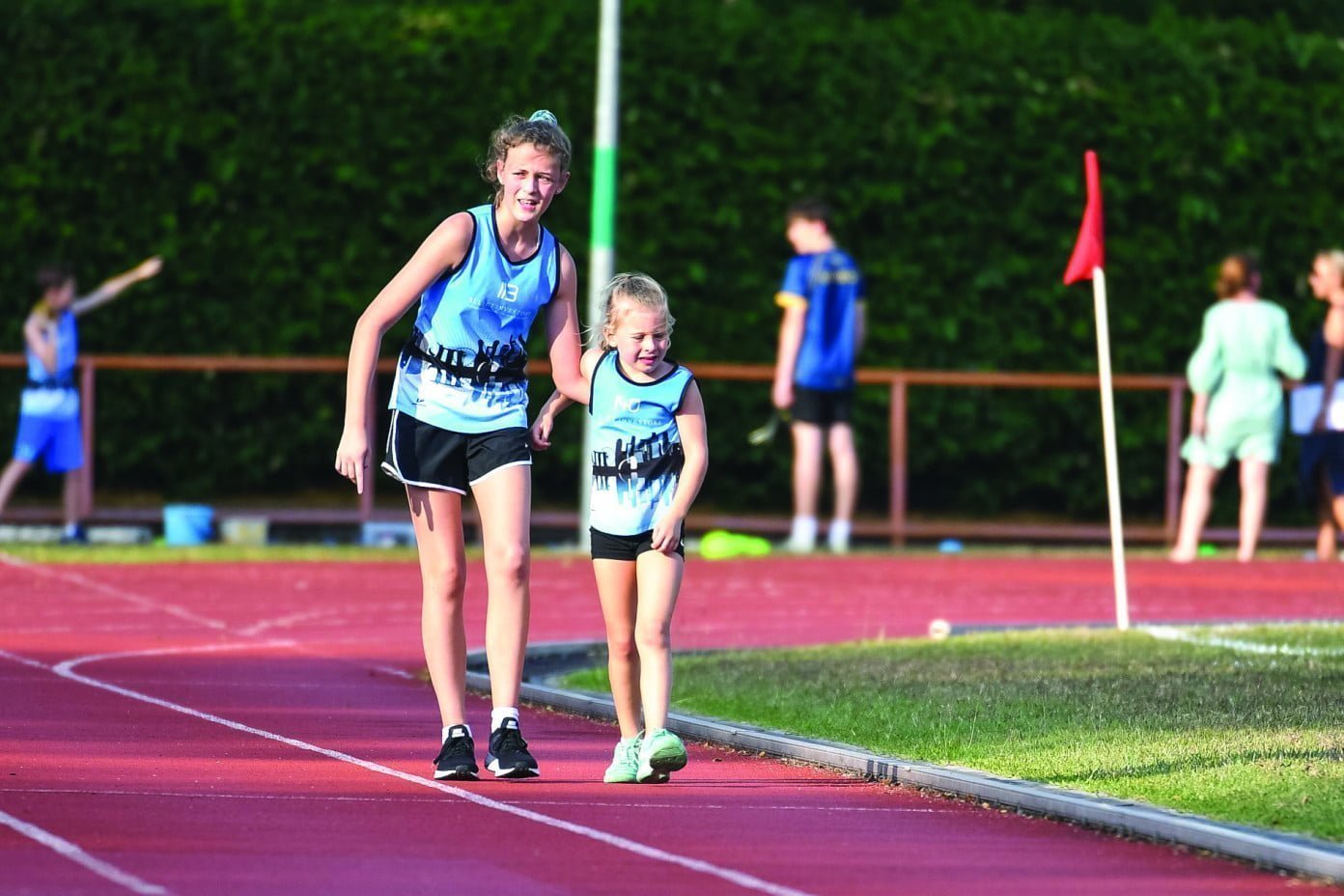 What do you love most about ANZA Athletics?
A: Continuously improving my running, jumping and throwing. I love seeing my friends every week, and the competition adds to the excitement.
G: Seeing my friends each week is just as important to me as being given the chance to do lots of different events.
What different sports have you tried in the past, and what do you do now?
A: I've done cross-country in the past but now play touch rugby and netball and I swim and do athletics. I enjoy all these sports so much and they help me to improve my self-confidence.
G: While I've tried most sports over the years, I now focus on netball and athletics. I recently started touch rugby, and I'm really enjoying it.
Do you have a favourite event?
A: The 100-metre sprint because that's my best event. Every week I try for a PB. My field event of choice is long jump.
G: Discus isn't everyone's favourite event, but I love it. And the 200-metre sprint is a close second.
Parent volunteers are crucial for ANZA Athletics. What's it like having your mums on the committee this year?
A: It's more fun because mum can help out a lot and I can be involved too! I also enjoy having my mum on the committee because she's on the track to give me pointers.
G: It's pretty cool having mum on the committee for support, except we have to arrive really early.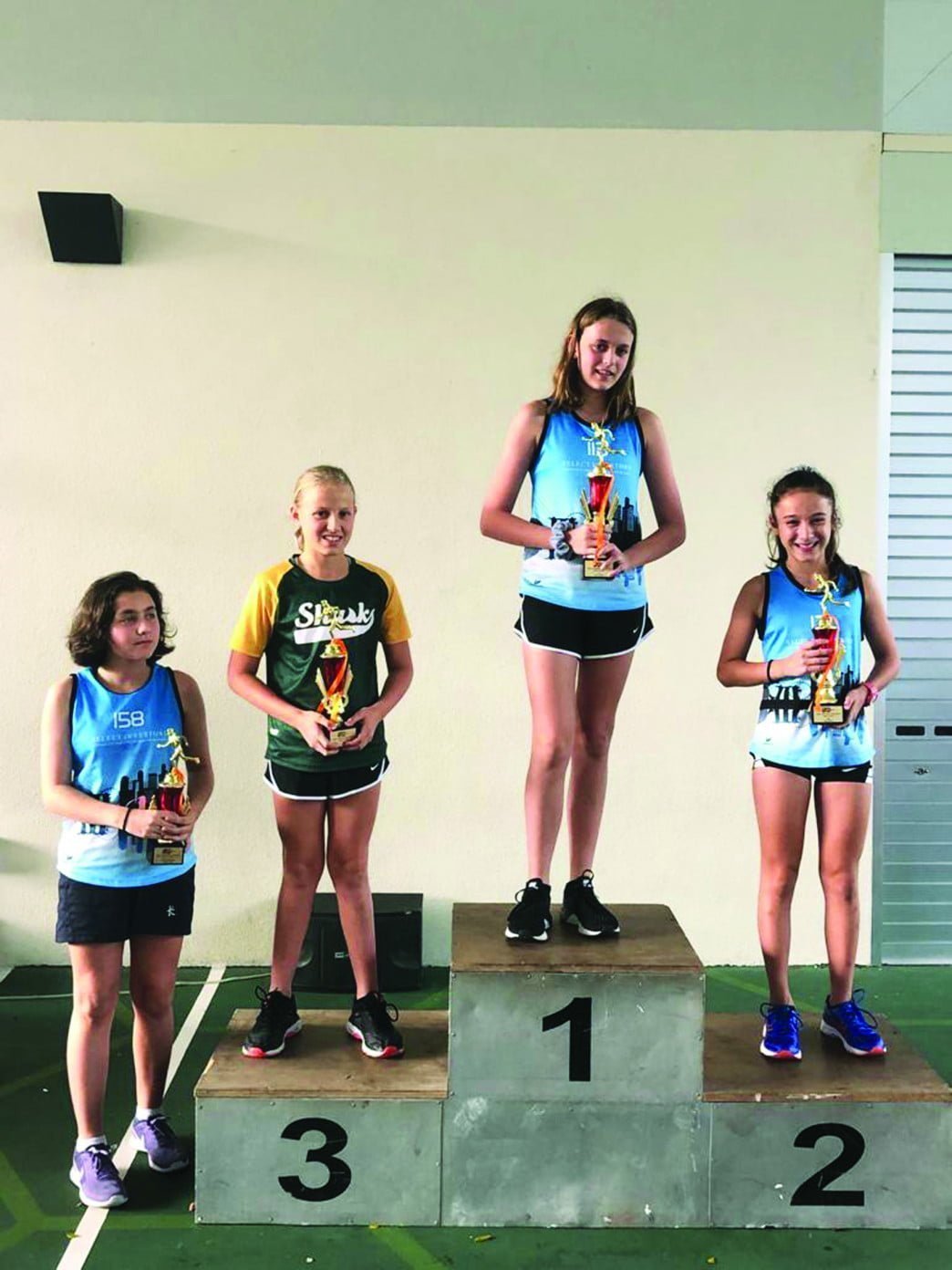 If you had to choose one sporting hero, who would it be and why?
A: Australian Netball Captain Caitlin Bassett is an amazing netball player and she shows great leadership and determination when she plays.
G: Australian 200-metre runner Ella Nelson is amazing. She placed 9th at the Rio Olympics.
Do you do any fitness training to help improve your athletic performance?
A: I go to UFIT sessions most Tuesdays to help me get faster and fitter. My mum also takes me to the running track to help me improve in my overall fitness. ANZA Athletics on top is a great combination.
G: I do some fitness training with another athletics club, which really helps my running.
Do you see yourselves continuing with athletics?
A: When I'm older I want to become a student coach. ANZA Athletics has helped me so much that I'd like to give back to the community.
G: Sport is very much a part of my everyday life now. I'd love to be a student coach but will probably be leaving Singapore before I'm old enough.
Where would we find you on an average weekend in Singapore?
A: My favourite hangout spot in Singapore is Project Acai in Holland Village. It's a nice treat and a good place to catch up with friends. It's a bonus that it's healthy and refreshing after a tiring day of sport.
G: Friday nights I never miss an ANZA Athletics meet. After that you'll find me playing netball and hanging out with my friends.