ANZA member Elena Scherer shares her 30-year Singapore food journey.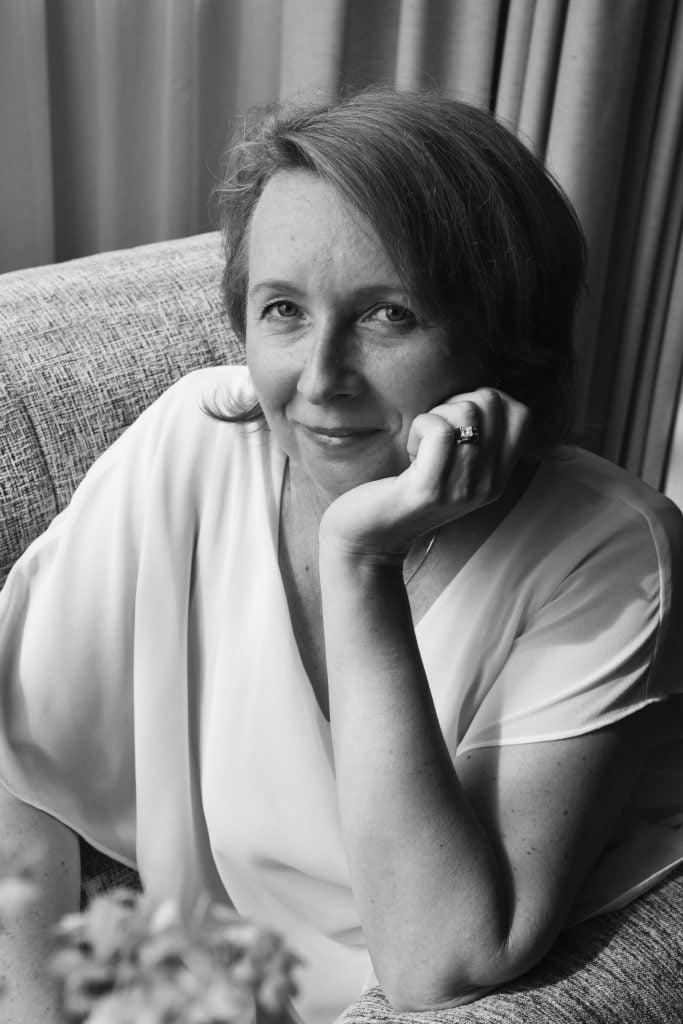 Elena Scherer, Director of Red Gum Foods, has lived in Singapore for 30 years – the longest she's lived in any country. Having gone to school here as a teenager, she attended the University of North Dakota and returned to the island in 2001 to run her parent's food importing business with her husband, Chef Roland Scherer. From her leafy Upper Bukit Timah home, Elena shares her connection to ANZA and Singapore's food industry.
You might be familiar to many ANZA members as a soccer mum?
Yes! All three of my boys play football. Kieran (14) has been playing for about 10 years now, Conor (11) for six years and Jamie (9) for two. I've been team parent and team photographer, and they've travelled overseas to play – last year Kieran played in Spain. They've made great friends playing at ANZA and they all look forward to their games.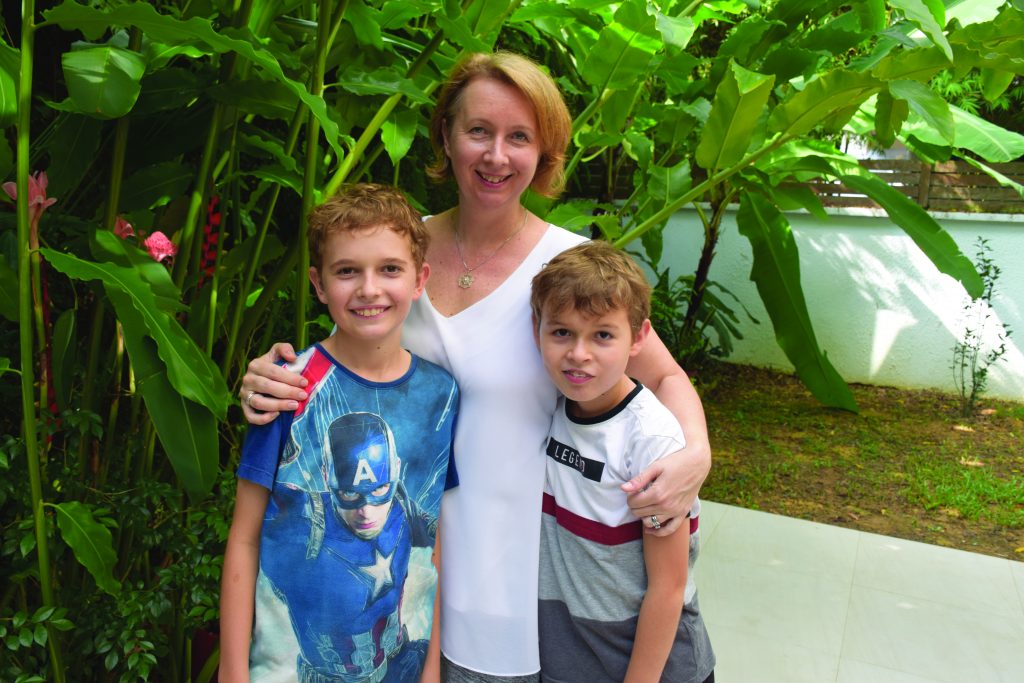 Why was your family originally posted to Singapore?
We moved to Singapore for my dad's work. He was a Qantas pilot who retired in 1987. After nearly a year of being bored out of his cranium, he learned through the newspapers that SIA was taking retired pilots under the age of 60 He applied and was accepted, so in 1988 we moved here from Sydney. I was 15 at the time.
You've lived in this house before?
The house we live in now isn't actually a childhood home, but I was living there with my parents in the late 90s. When we took over the company from my parents, it was just easier to stay where we were. We've made the space our own now.
What are your food memories of growing up here?
It was the best! I used to train dogs here with the German Shepherd Dog Club, and every Sunday after training we would go – dogs and all – to a different hawker centre for lunch. I got to try a huge range of food from intestines, to frogs, to squirrel. I reached a point where I stopped asking what anything odd actually was. I either liked it, or I didn't!
How did Red Gum come about?
My mum started the company in 1989 when she saw a gap in the market here. In Australia she had been catering manager for stockbrokers JB Were & Son. When we moved to Singapore she saw none of the brilliant Australian products we all take for granted, and decided to remedy that by importing vegetables from Perth. When Roland and I took over the company in 2001 we had one driver, one truck, one merchandising lady, and a book keeper. We did less than 10 deliveries a day. Now we have a food production factory at Senoko and over 60 staff.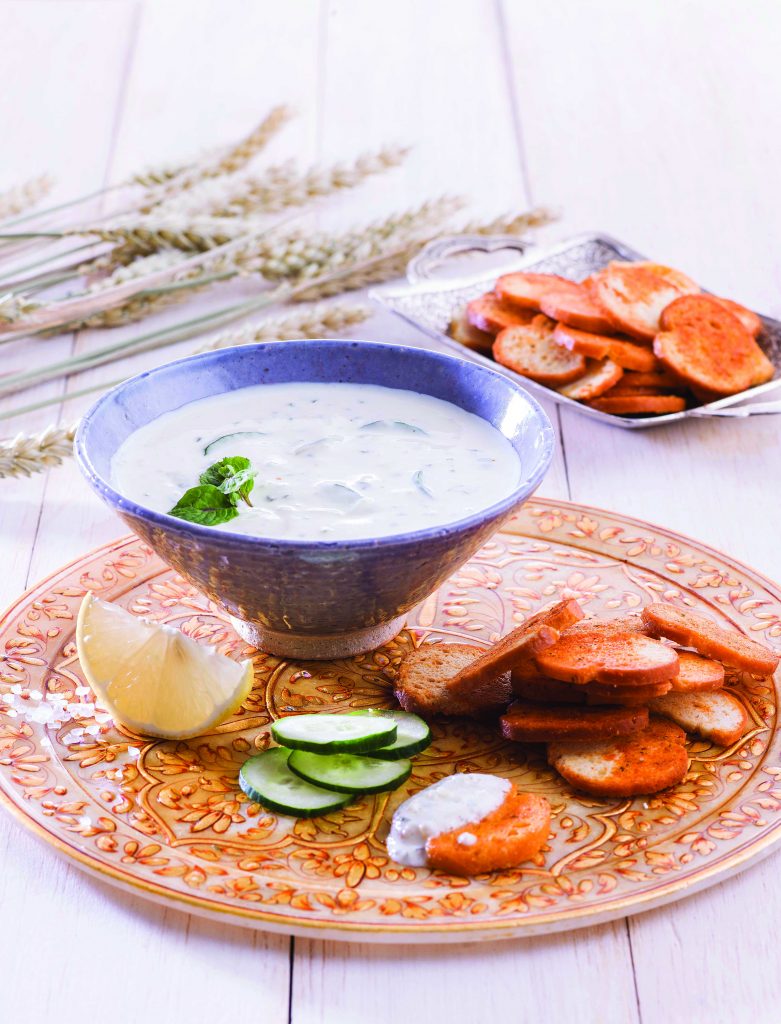 What do you love about working in the food industry in Singapore?
I love seeing the change from when I first arrived. Back then the only place to have a cappuccino was a five star hotel. In the 90s I once paid $15 for a cup! Singapore is now such an incredible, vibrant food city because Singaporeans genuinely love food and travel. When they travel they experiment and try new things, then many of those flavours or techniques find their way back here. It's always changing and always interesting.
How do you enjoy working with your husband in the business?
Roland says that if anyone told him he would be working with his wife one day, he wouldn't have believed them! He's really taken on driving the company with new ideas and  concepts. When we started the company was straight up food importers. Now we produce our own antipasto, import olives direct from Greece and marinate them here to our own recipes, create salads, dressings, and all kinds of deliciousness!
How do you like to chill out with the family?
At home! After a crazy week of running around with work and the boys, and whatever else is going on, sitting down at home with a nice glass of wine while Roland prepares dinner is the best. I like to sit at the bar and chat with him while he cooks. It's our time to reconnect and relax.
www.redgum.com.sg