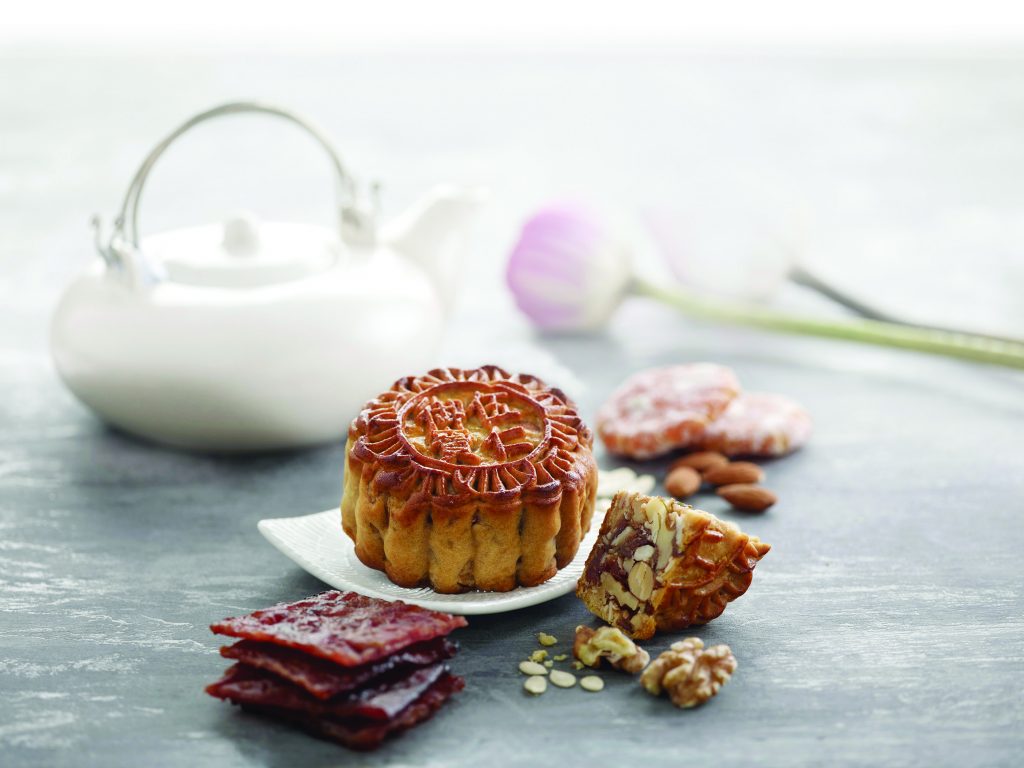 Held on the 15th day of the 8th lunar month, the Chinese Mid-Autumn Festival is a modern-day celebration of a centuries-old harvest ritual, which has been going since the early Tang dynasty (618–907) From Korea to Vietnam, Japan, Singapore and Hong Kong, the Mid-Autumn festival is marked by various customs and festivities. In the past, families would gather to make offerings of wine, fruits such as pears, grapes, pomegranates, and of course mooncakes! to give thanks to the Gods for a good harvest, as well as enjoy a reunion with far-flung relatives. In Singapore we now associate the festival with lanterns, mooncakes, a ripe full moon, and dragons.
Marvellous mooncakes
It's impossible to live in Singapore and not have tasted or been gifted with a mooncake, which are sold by the truckload over the Mid-Autumn Festival season. This traditional snack is believed to have originated from Yuan-dynasty revolutionaries (1271–1368), who used the pastries to pass secret messages between each other. Traditionally, mooncakes are golden pastries filled with salty egg yolks and a sticky, sweet paste made from lotus seeds or beans. Today there are lots of different fillings with wild flavours including durian, red velvet, cookie and cream, chocolate, matcha, and even champagne, gin and cider varieties! Silky, unbaked "snow-skin" casings are now as popular as the traditional baked cake.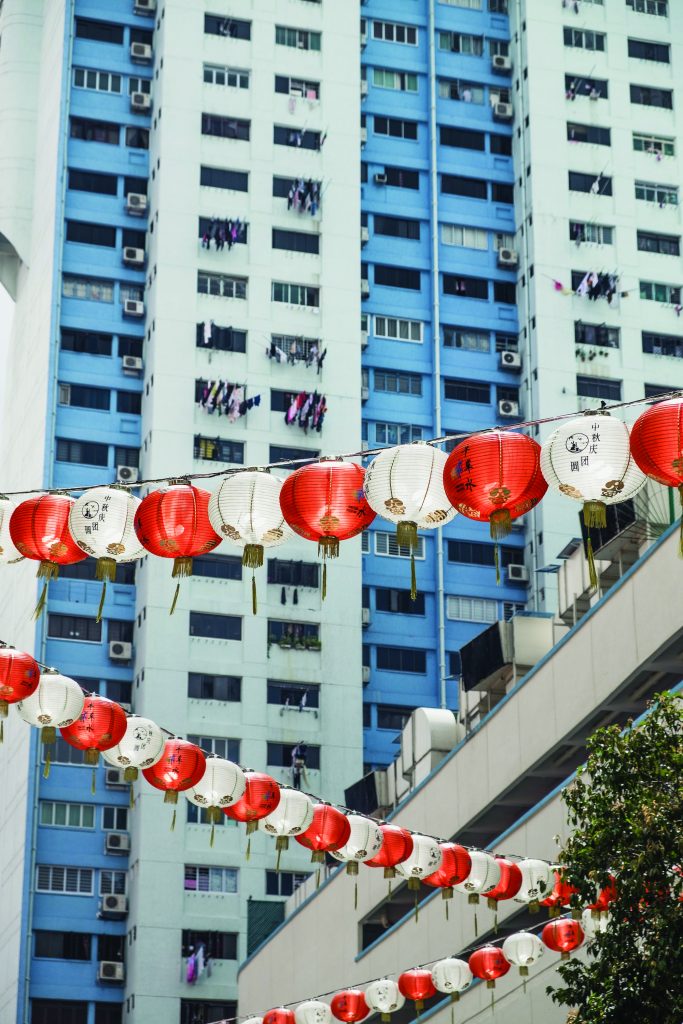 Light it up
The Mid-Autumn festival is also known for bright, festive lanterns. The traditional variety are fashioned from simple paper and lit by wax candles, but there is also an array of very fancy, colourful wire structures which can be shaped into animals, cartoon characters and more. The Mid-Autumn Festival should not be confused with the Lantern Festival, which also falls on a lunar 15th — but in the first month of the East Asian lunar year (usually February or early March)
How you can celebrate
Since the Mid-Autumn Festival is about lunar gazing and lighting lanterns, save your celebrations until after the sun has set.
Visit Chinatown to appreciate the beautiful lantern displays, take part in the atmospheric lantern parade, watch lantern painting competitions, or sample tea and mooncakes at the buzzing street bazaars.
Head to Moonfest: A Mid-Autumn Celebration, a free event held at the Esplanade Outdoor Theatre in Marina Bay September 21-23. Perfect for kids and families, this year's highlights include a Hokkien opera troupe, folk music, puppetry, craft and martial arts workshops and the popular lantern walkabout along the waterfront. esplanade.com/festivals-and-series/moonfest-a-mid-autumn-celebration/2018