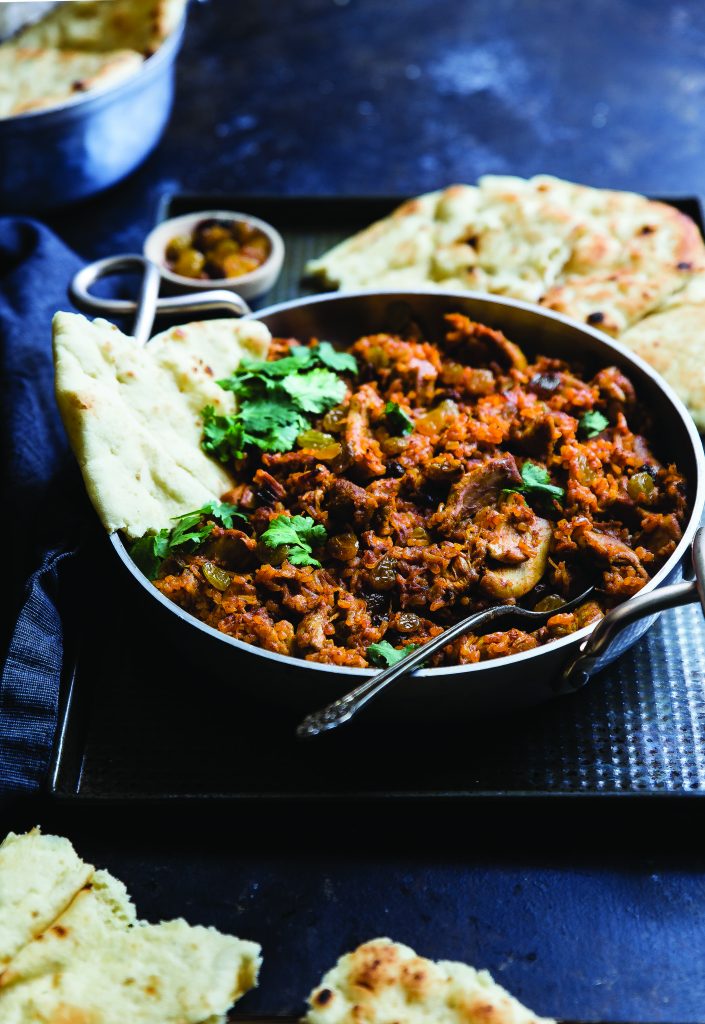 70 years is grand, in any form! ANZA's Platinum Anniversary is testimony to the dedication and foresight of those Aussies and Kiwis in Singapore who established the Association, and all who volunteered their time over the years, making it the much-loved organisation it is today, with over 7,000 Members. This is a prestigious, precious, rare celebration.
1970s
This Adelaide-born writer and ANZA became acquainted in December 1970. I have been privileged to watch ANZA grow from a modest young adult to a venerable senior citizen. Then, ANZA was focused on Australians and New Zealanders as opposed to the vibrant international membership of today. Early gatherings took place at members' homes, then later, when numbers grew, newcomers' morning-teas were held at the Hollandse Club. Tea-time goodies were mainly sandwiches and cakes, with nary a spring roll or curry puff in sight. How things have changed!
In the seventies, Singapore was newly independent and struggling to find her feet. Now she too has aged graciously. Aussie icon Vegemite was unheard of until my boss and I at the Australian High Commission wrote an impassioned plea to the main supermarket here and rectified that important matter. Restaurants with 'foreign' food were rare, though Fosters steakhouse was, and still is, around, as was Polar Puffs & Cakes with roll cakes and chicken pies.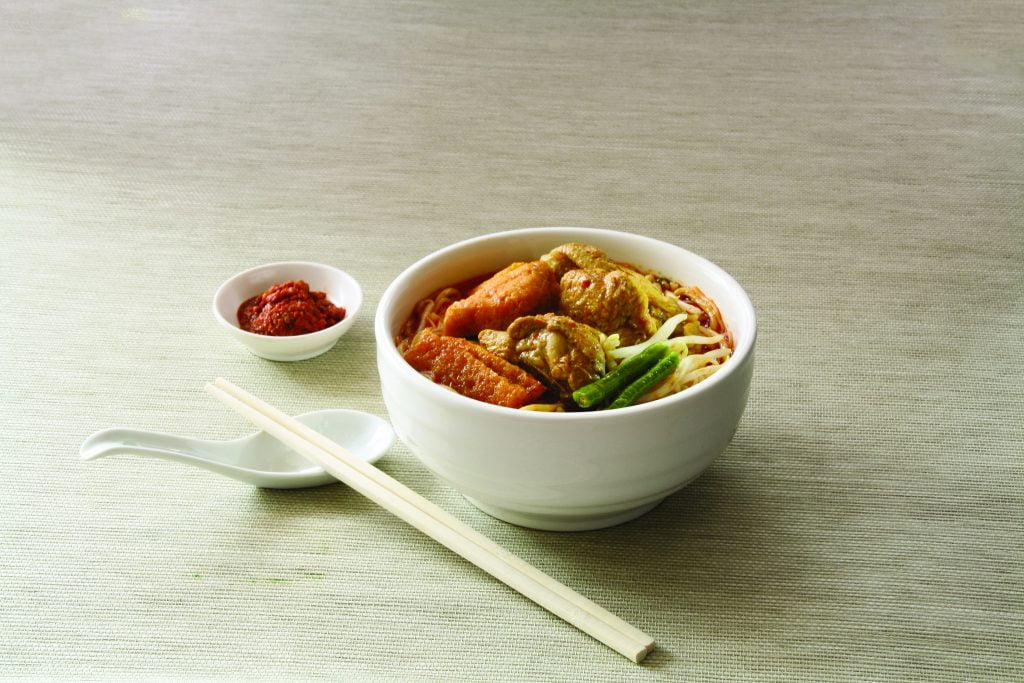 1990s
Clive and Annette Tilbrook arrived in Singapore with their daughter Madison and son Sam in 1995, from Perth, Western Australia. The vice president of a software company and the executive director of a chamber of commerce, respectively, joined ANZA to be part of the Australian community here. Clive and Annette were instrumental in the founding of ANZA cricket and heavily involved in the development of sports facilities through the ANZA Sports City project at Turf City. Having held several committee positions, they are now both honorary life members of ANZA. Early memories revolve around sports, scouts and event organising, with lots of sausages to cook, afternoon teas to prepare and food tastings to navigate.
Indian food, especially at award-winning Lagnaa restaurant at 6 Upper Dickson Road, was a favourite, particularly rogan josh and butter chicken. For Chinese fare, Fatty's at 175 Bencoolen Street was where, Annette revealed; "the food was fabulous! Especially the black pepper prawns/beef." Tekka Market, in Little India, was the Tilbrook's go-to place for fresh produce, including crabs for chilli crab which Annette cooked for the first time, to good reports!
2000s
Halyna and Matthew English, from Adelaide, South Australia, joined ANZA in 2004 with their children Grace, Marc and Adam. The retired lawyer and patent attorney, respectively, knew nobody upon arrival, and ANZA provided new friends, with opportunities for sports activities for their children. Halyna has been a soccer age group coordinator for about ten years, with Matt a soccer team parent and coach for several years. Their early memories include friendly coffee mornings and grand balls.
Indian food was a family favourite, especially at Samy's Curry restaurant, Dempsey Road. As to local Chinese cuisine, Halyna shared, "The best yum cha was at Yum Cha Restaurant, Trengannu Street, Chinatown, including xiao long bao and custard tarts."
Halyna joined the International Cooking Club Singapore, contributing to 'The Red Dot Melting Pot Cookbook' with recipes spanning 75 countries from its diverse members. Bravo!
Now
Today, we are spoilt for choice, both with Singapore's culinary delights and a wide array (over 30!) of activities that ANZA provides to all in a gracious, welcoming manner. From this newly-minted humble life member, I join in offering sincere and hearty "Congratulations" to ANZA. Here's to the next major milestone.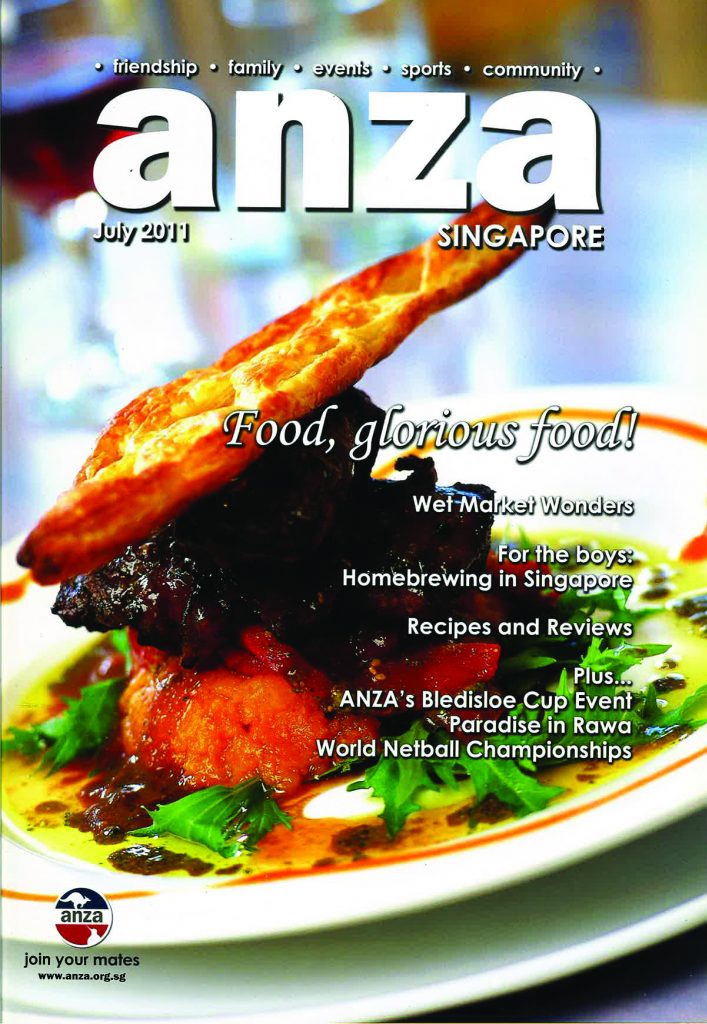 Did you know?
Raelene Tan has penned the Tuckerbox column for 15 of our 70 years! "Tuckerbox was born in July 2003 when I wrote about Singapore's chicken rice," says Raelene. "I've been happily penning thoughts regularly since then."
Join us at the Australian High Commission for a very special event celebrating 70 amazing years of ANZA. Enjoy live music and sample delicious produce and products. Register at anza.org.sg/events