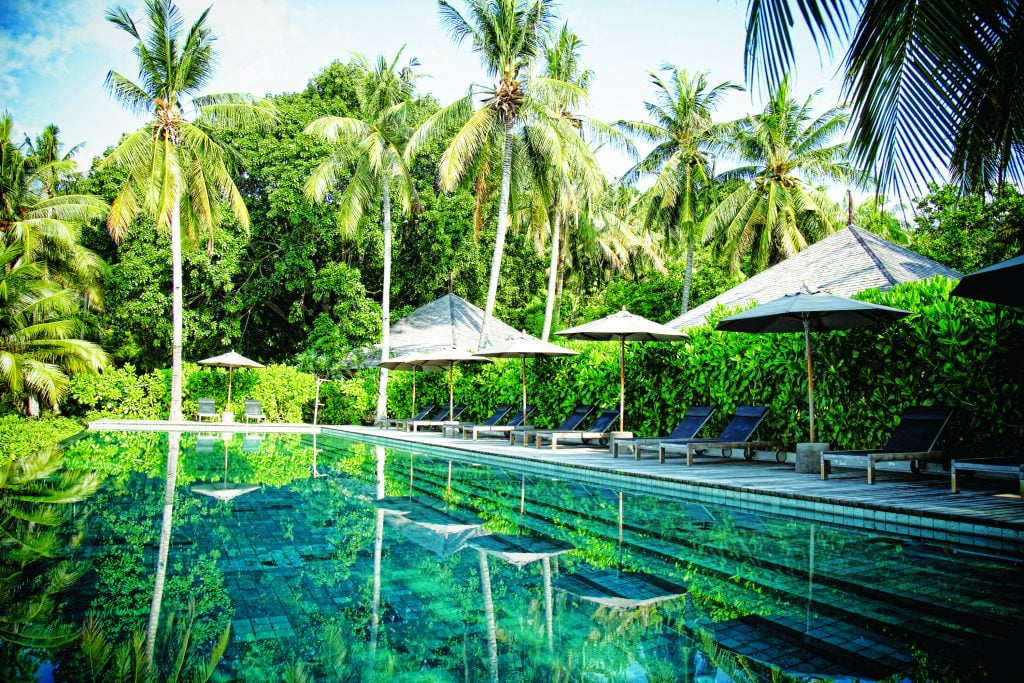 Arriving by boat to Batu Batu resort, we are welcomed by smiling staff, and the delighted shrieks of children jumping off the jetty into aqua water, teeming with baby sharks and tropical fish. Before long, we are in swimmers, sipping a fruity welcome drink and contemplating a dip in a dreamy horizon pool, overlooking powdery white sands. I'd heard this private island was a screensaver come to life, but nothing could prepare me for its breathtaking natural beauty. The uninhabited island boasts eight pristine beaches, clear waters and healthy coral reefs just off shore, as well as tropical forest for hiking and exploring.
Dive in
Batu Batu means "rocks" in the local Malay language, but this laidback island resort offers much more than picturesque rocky outcrops. Set on the stunning tropical island of Pulau Tengah, Malaysia in the South China Sea, this small property delivers big on rustic luxury. We follow a sandy path to our digs for the weekend – a simple, traditional beach villa with steps leading down to soft sands and gentle lapping waters. Wandering along the deserted beach, it's easy to feel like you're the only one inhabiting the island – there are only 22 villas set into the island's protected environment.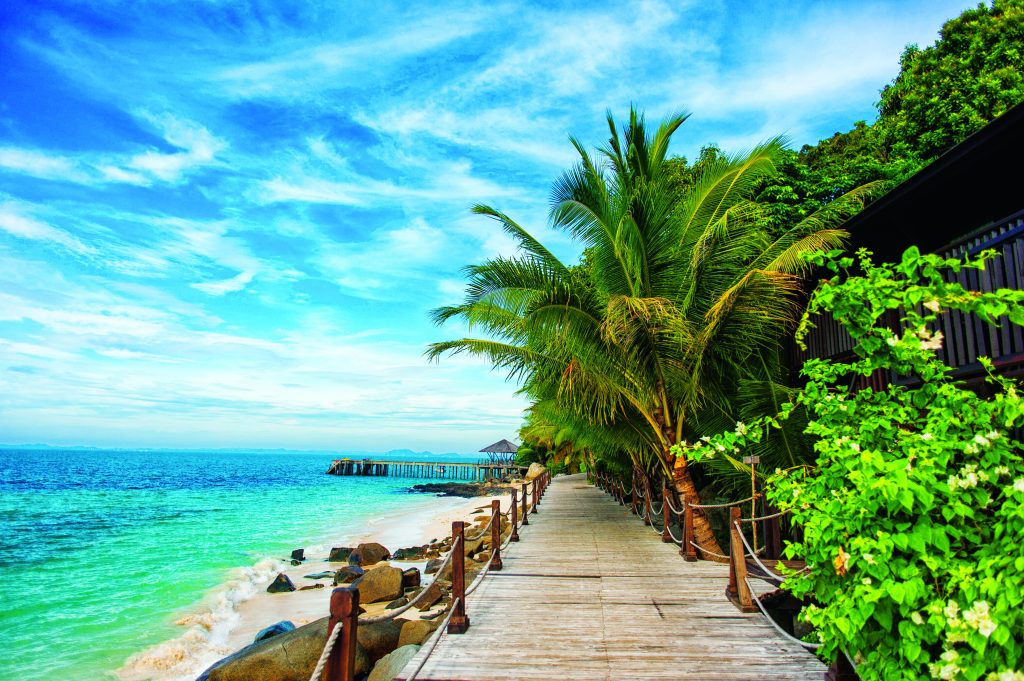 Families welcome
For the adventurous guest, there's plenty of action to be found. We try exhilarating 'jetty jumping' with the kids, snorkel over colourful coral reefs looking for Nemo, walk around its 3km perimeter and take out paddleboards to circumnavigate the island – stopping for a refreshing swim or two along the way in secluded beach stretches. The resort has a full PADI Dive & Activities Centre, so trips to nearby reefs and islands are available for dive enthusiasts. Kids are welcome – with dive programmes available to guests as young as five years old. After our paddle, we relax in the beach bar overlooking gorgeous Long Beach, sipping watermelon cocktails and watching the blazing sunset streak across the sky. And exhale….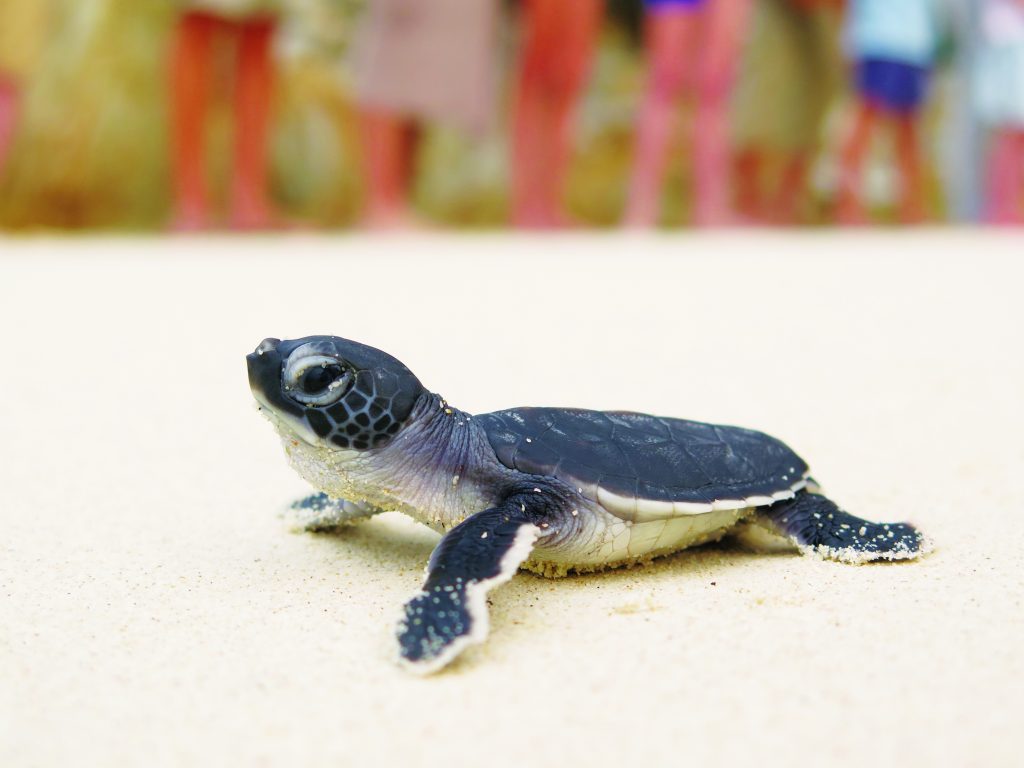 Nature first
Batu Batu is heaven for families with kids – on our first day our daughter asks when we can come back! Our group includes three generations – all of us finding our own level of activity and enjoying plenty of low-key family time. Kids adore the pool area, the Play House zone with its regular movie nights, and being able to spot turtles waddling up and down the beach. There's also a dedicated kids' menu, and a handy kids annexe room with bunk beds in all Beach Villas and some Ocean and Jungle Villas. Plenty of room for everyone!
Resort staff are committed to the preservation and protection of Tengah Island and they take conservation of the flora, fauna and wildlife seriously. One of their initiatives is the Turtle Watch Camp (TWC). Guests can meet the enthusiastic TWC team for a hatchery tour, attend the informative Turtle Talks, and be notified of any nest hatchings or turtle movements during their stay. You can also volunteer to lend a hand at a beach clean-up, take on early morning "turtle patrol", or even adopt a nest!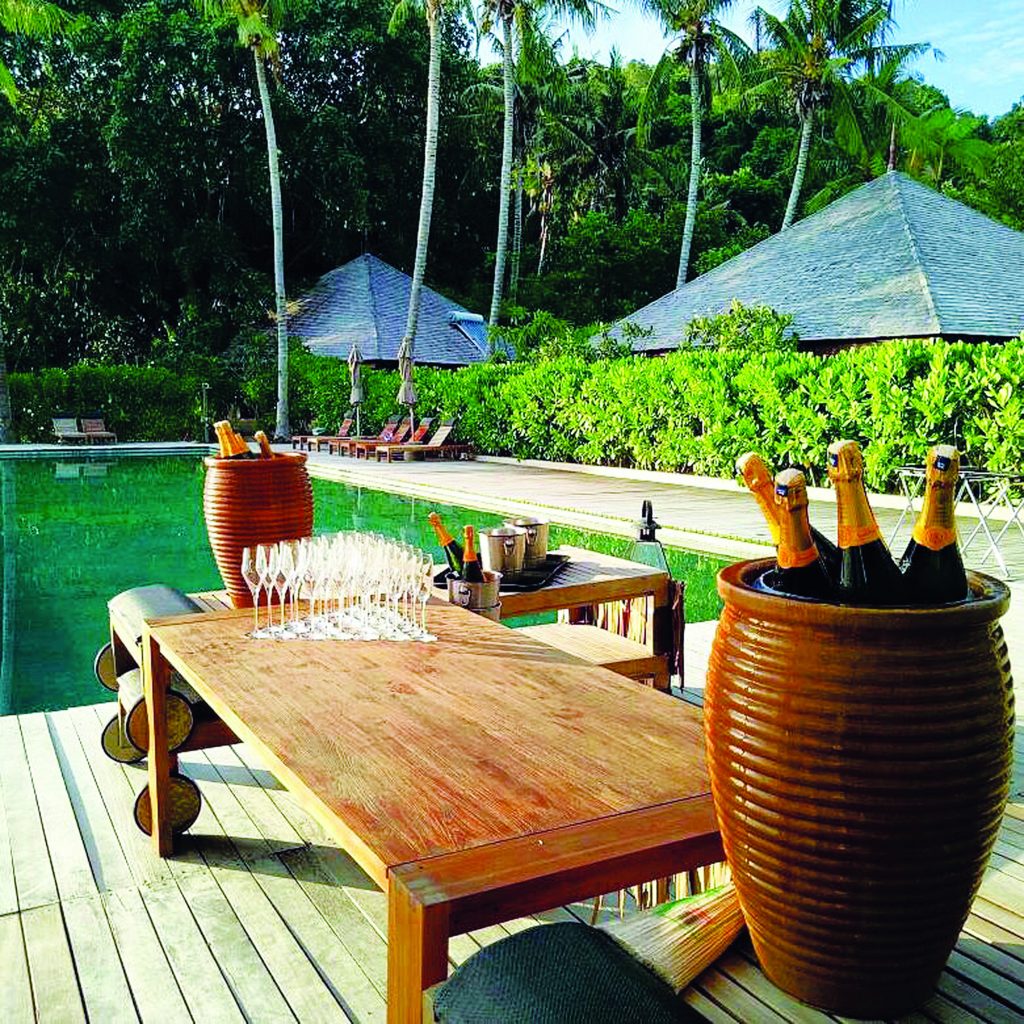 The good life
Food is something you won't have to think about on the island – as the menu is pre-set and a delicious array of gourmet meals are included in the accommodation package. The open pavilion restaurant and bar has stunning sea views and a cooling breeze, and is the perfect spot to enjoy leisurely meals. The menu includes dishes like green papaya salad with char grilled beef, spiced coconut prawns, pan-seared black cod, as well as more traditional dishes such as the popular beef tenderloin. The bakery is a highlight with moreish home-made breads, parfaits, mousses, cakes, tarts, and of course fresh tropical fruit.
The small spa is located up a few flights of steep stairs, so you can burn off your three-course lunch on the way to your treatment. We opt for a couples massage and I pick the signature Batu Batu treatment, combining Balinese and Swedish techniques, and including both hot stone and long arm strokes. It's the very last drop of relaxation and pampering we squeeze out of our trip, before tumbling back down the stairs, grabbing our bags and heading to the jetty to reluctantly make our way back to the mainland. But if our daughter has anything to do with it, we'll return soon enough. Batu Batu is a repeat visit kind
of destination.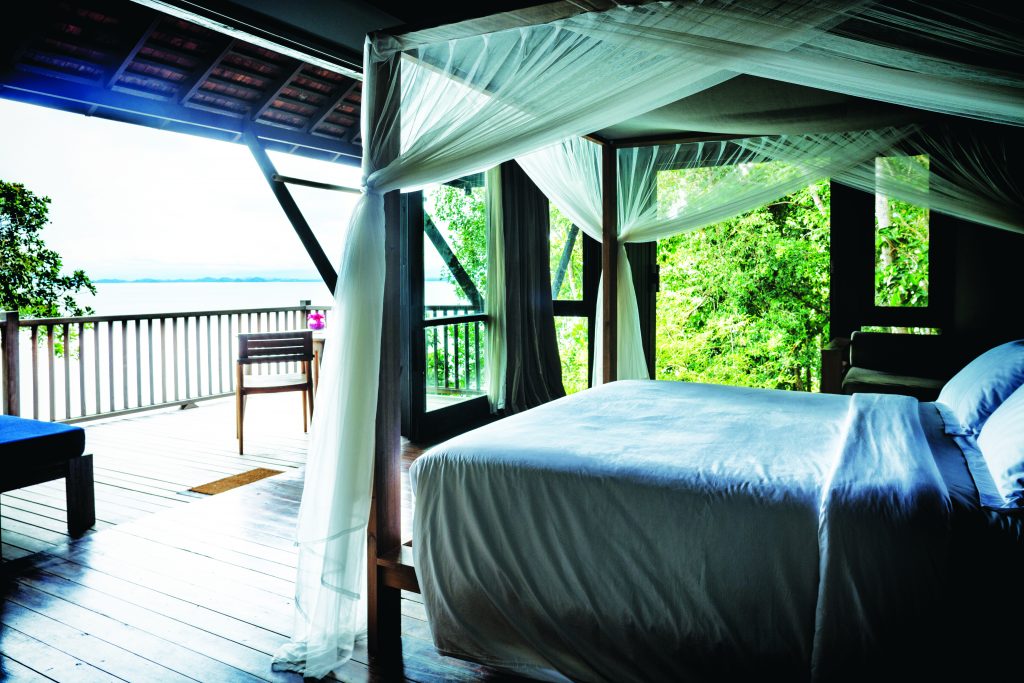 Travel essentials
Getting there: Pulau Tengah is a 20 minute boat ride off the east coast of Malaysia and is accessible by Batu Batu's private speedboat from Mersing jetty. Mersing is approximately 130km (three hours) by road from Singapore. Book a return private car for ease of travel.
Best time to visit: Avoid monsoon season, which runs from December-February. Late March-November is a safer bet for clear skies and calm seas.
What to Pack: Take insect repellent as there are occasional mozzies and sand flies, dress code is super casual, but pack sturdy shoes to explore the island.
For more info go to batubatu.com.my