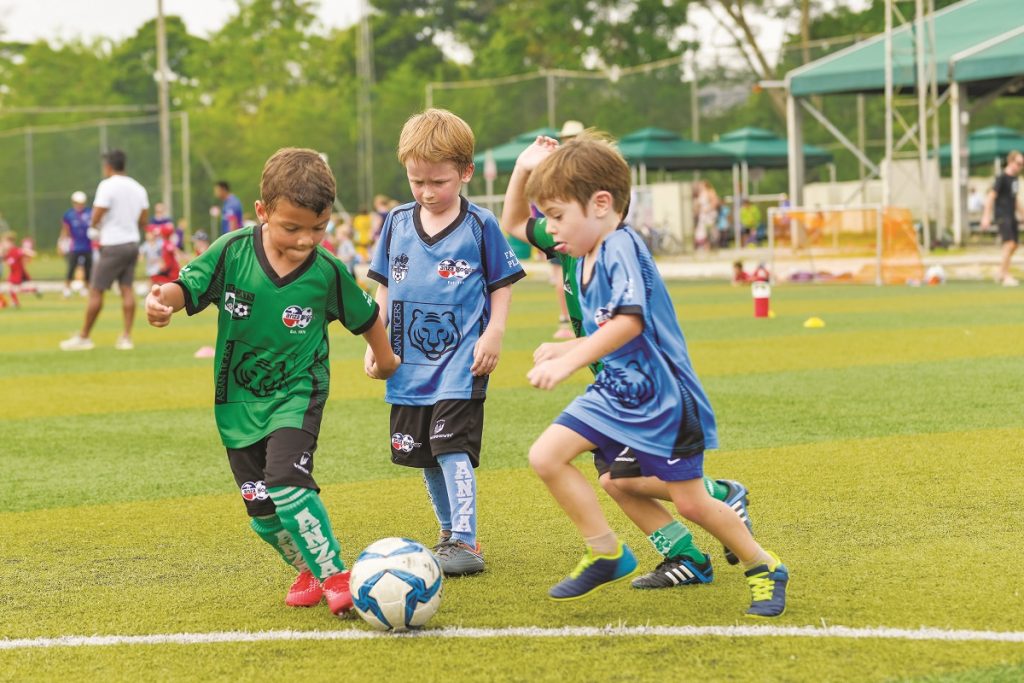 One of the best decisions my family made was to sign our kids up for ANZA Soccer's Saturday league. Not only have our kids made great friends – as have we – they've also been taught the fundamental skills of a sport loved across the world. Don't let the ANZA moniker fool you – this is a truly international football club, with more than 30 nationalities represented among our more than 800 players. If you' re looking for your "tribe" in Singapore, ANZA Soccer is a great place to start.
Get Involved
We start 2019 with our Saturday league competition reaching its halfway point. That shouldn't deter new arrivals to Singapore from checking out the fun. We're always on the lookout for new players. Saturday games are coached by volunteer parents and older age group games are professionally refereed. Professional training sessions are run on Thursday evenings during the season to help kids improve their basic game skills. The end of year finals are a family highlight. Contact the ANZA office to find out whether there's room for your mini-Messi, or to arrange a free trial. Little Lions, our programme for the littlest football lovers, is always open to new recruits. The U4 boys and girls programme involves fun games and activities designed to develop children's confidence, motor skills and love for soccer. We focus on positive encouragement and inclusion.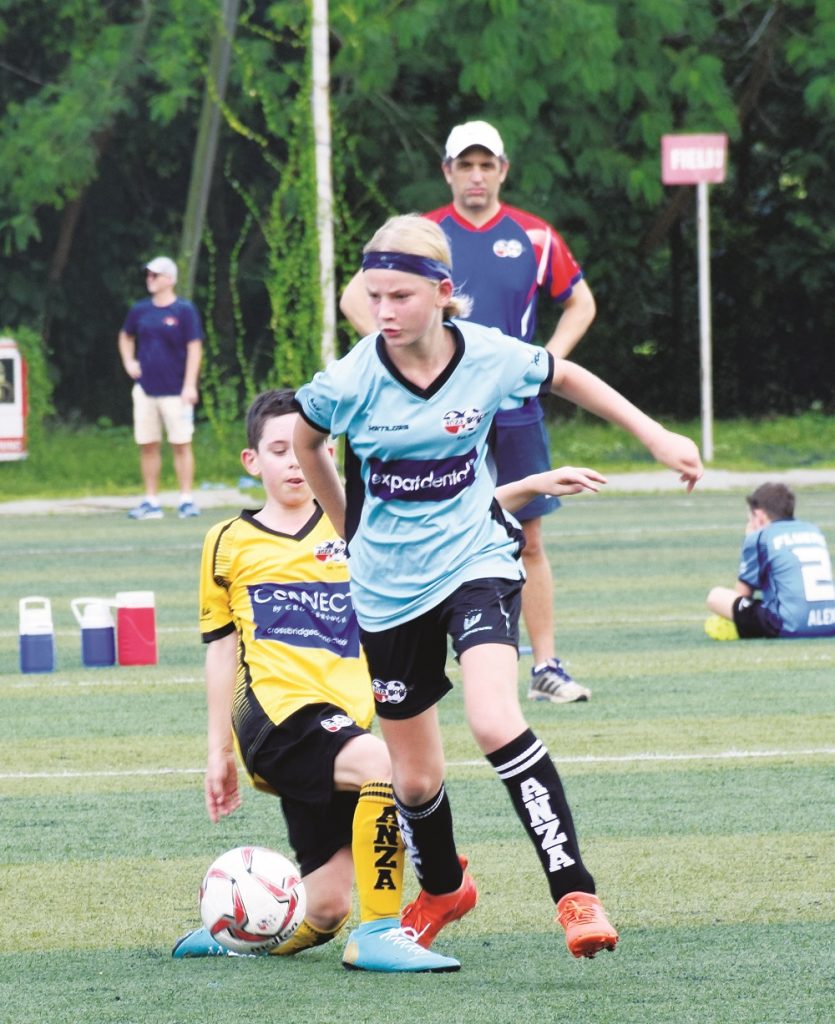 Magic Matildas
A focus on positive play and inclusion is also reflected in our tremendous investment in girls' soccer. Our Matildas programme has continued to grow. This season is the first time we have an U14s Matildas team, thanks to the hard work of dedicated volunteers. We've also welcomed a dedicated Matildas coach this season. If your daughter loves football ANZA Soccer is the perfect place for her. The girls compete against mixed teams or other girls' clubs. ANZA Soccer competition teams represent our club in external leagues every second Sunday, as well as attending regional competitions through the season, providing players with an opportunity to test their skills against the best in South East Asia.
ANZA hosts SEA Cup
This March, ANZA hosts the SEA Cup, a prestigious regional soccer tournament for junior youth. Founded in 1988, the SEA Cup is contested between four youth soccer leagues in the region, ANZA Soccer (Singapore), Kuala Lumpur Youth Soccer (Malaysia), Bangkok Soccer League (Thailand) and a local guest team. The competition is a popular and highly competitive event. Interested in volunteering at the event? Get in touch with the ANZA office.
ANZA Soccer delivers one of the best introductions to the world's favourite game, with fun, fierce yet friendly competition and coaching programmes. It remains one of the best value football leagues in the country. I can personally recommend it as an entry point to your new life in Singapore. See you on the side-lines!
Register for half season rates here