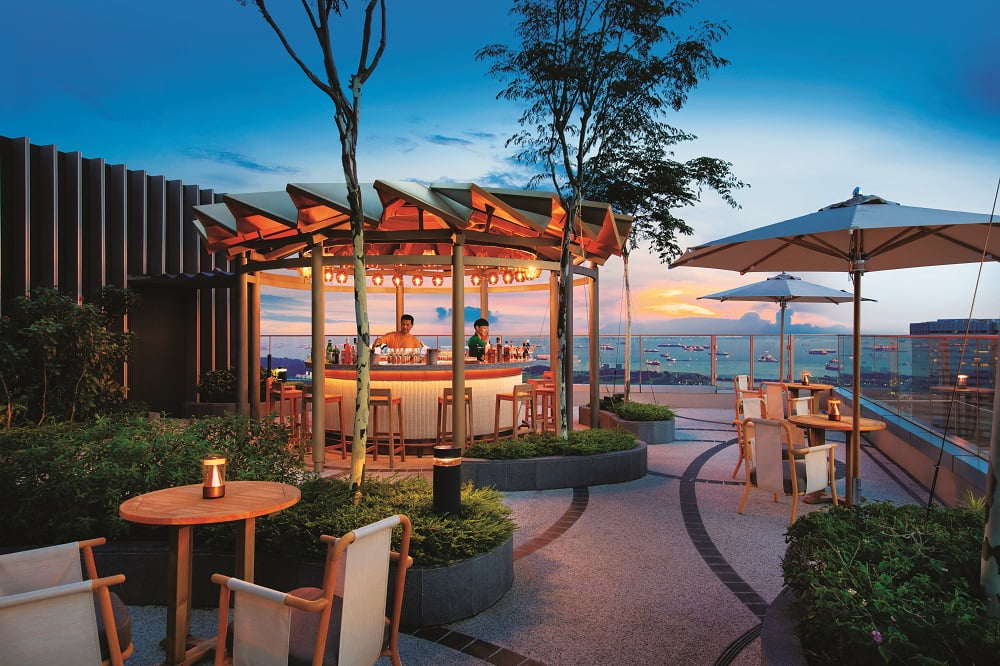 Mr Stork
5 Fraser Street Level 39, Andaz, 189354
Perched at the top of Andaz Singapore hotel, Mr Stork is a cool rooftop bar boasting dizzying 360-degree views of the city. Cosy up in one of the cute tee-pee huts, dotted in lush sky-high gardens, or take a table overlooking the outstanding views. Walks-ins only, and expect a short wait for a table on weekends.
Love potion: The slick circular bar serves fruity and floral cocktails, created with herbs and fresh fruits such as ginger, thyme, basil, mint, rhubarb and lemon. Try the Signature Watermelon cocktail ($20) with fresh watermelon juice, lime, strawberry, salt, mint and gin.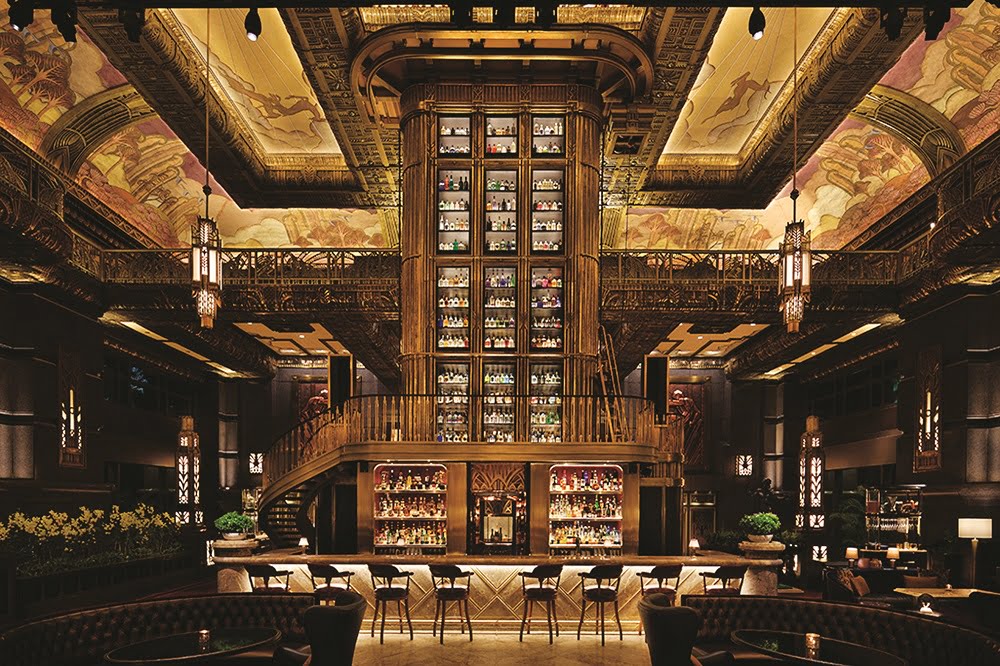 Atlas bar
Parkview Square,
600 North Bridge Road, 188778
Visiting Atlas bar is like stepping back in time to a 1930s New York art deco hotel – with plush couches, dim lighting, soaring ceilings and walls lined with seriously impressive bottles. Sink into a velvet seat and choose from a mod European inspired menu and consult a novel of drink options, from fine champagne to classic cocktails.
Love potion: Atlas houses one of the world's most diverse gin collections – more than 1,000 are on offer – from modern craft gins, to London dry gins dating back to 1910. Order yours straight up, or with a slug of excellent tonic. Reservations recommended.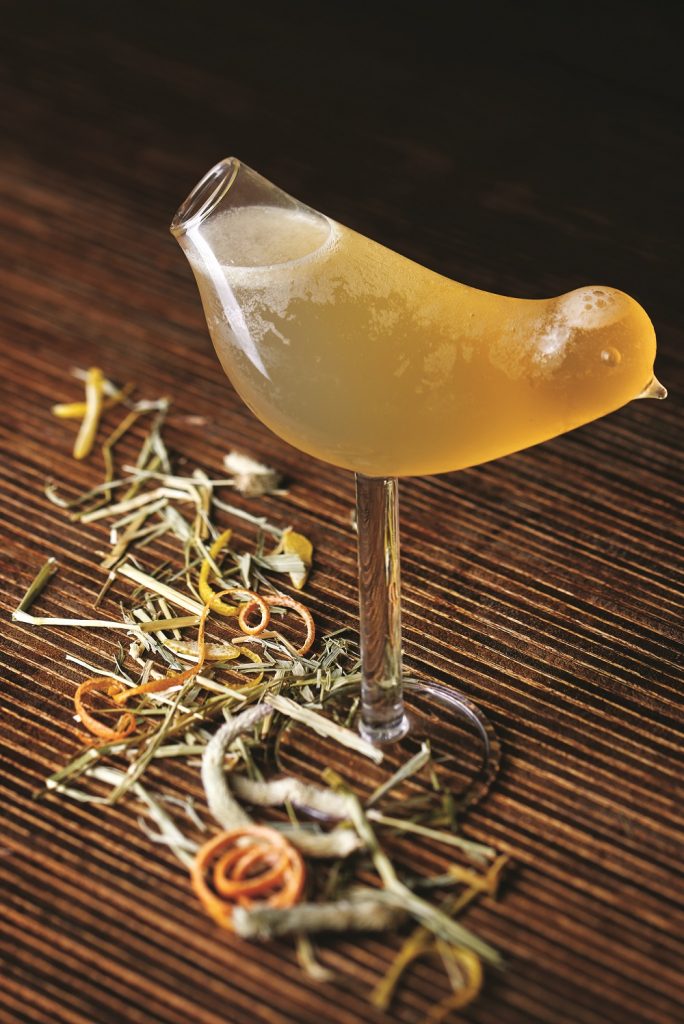 Neon Pigeon
1 Keong Saik Rd, 089109
Nestled in the heart of bustling Keong Saik Road, this modern Izakaya style bar serves elegant Japanese sharing bites and inventive cocktails. A new cocktail menu provides the perfect antidote to Singapore's hot, humid nights.
Love potion: An innovative drinks menu is divided into nine categories: Negroni's, Refreshing, Old Fashioneds, Clippings, Punches, Ice Ice baby, Elegant, Frizzante and Lemony – with each category showcasing two contrasting cocktails.  If you dare, try the Wasabi Drop ($19) a feisty concoction which mixes Wasabi with T&T vodka and in-house infused granola sake.
Operation Dagger
7 Ann Siang Hill, #B1-01, 069791
Friendly bartenders and an intimate, industrial underground location in trendy Ann Siang Hill makes for a fun night out. Take your "Galantines" or Valentine's date and impress them with your local know-how.
Love potion: Don't expect the same old boring mojitos here. Sip on ultra-creative cocktails like the Banana Split, made with fermented banana and ricotta whey soda, honey, coconut blossom and coriander, or the New Skin, with flavours of potato skin, dill, coffee caramel and cold brew chocolate.