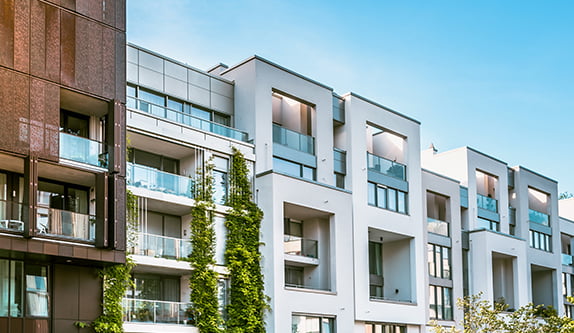 For many, living overseas is one of the great joys in life. But if you still want to maintain a connection to your home country, or perhaps you're considering moving back, purchasing property abroad may be on the agenda.
For Australians, recent movements have opened possible opportunities in the real estate market. In December 2018, CoreLogic released property data that showed Australian housing values have dropped by 4.1% since November 2017. This is largely attributed to drops of 8.1% in Sydney, and 5.8% in Melbourne since November 2017 through to the end of November 2018, likely because of tighter credit conditions.
Similarly, expats from New Zealand may see some opportunity open up due to the recent ban on foreign buyers in an attempt to stave off rising house prices. Not to mention, the weakening Australian dollar (AUD) and New Zealand dollar (NZD) provides an opportunity to use favourable market movements to an advantage.
Learn how to manage market movements
Buying a property overseas can be risky when you take into account market movements and the impact on how much you have to spend. A new property is a significant commitment and one of the factors affecting the feasibility of your investment will be the exchange rate. Currencies are often prone to dramatic fluctuations, so understanding currency risk and management is important.
As the markets are prone to moving and the value of certain currencies is different in countries around the world, it's good to be prepared financially. You may want to use a currency converter to look at the current market rates, or monitor for a favourable movement using Rate Alerts. Alternatively, if you're not ready to transfer money just yet, reviewing the historical rates of a particular currency, and keeping up with Market News can help with keeping abreast of what's happening in the market.
In terms of risk management, using tools like a Forward Contract or Limit Orders to make international payments for a deposit or mortgage payments can help mitigate volatility and potentially save on money often lost in market movements. Say, for example, you're in the market for a new property and the exchange rate is currently in your favour but you're not in a position to transfer just yet. You can lock in a Forward Exchange Contract with OFX, which means you can pay that amount at a later date (for the deposit once you've found the place of your dreams) at the agreed rate of exchange.
Lending conditions, tax requirements and more
Meeting lending requirements can often be made more difficult for expats looking to buy property overseas as there are often certain terms and conditions attached. Many lenders will only accept a certain percentage of a foreign income so how much you can borrow is very dependent on the lender you choose.
It's also worth considering the amount of tax you may need to pay on your international property, as some countries require property taxes and others don't. If you plan to rent out the property while you're still abroad, you may also be required to declare that income for tax purposes. Which means that in some cases, unless there's a double taxation treaty in place, you could end up having to pay tax in two countries.
It's also a good idea to look into the laws regarding your ability to hold the title of a property as it may be different for foreign investors compared to local ones. The policies for foreign investment into real estate vary from country to country, so it's best to investigate your title eligibility and what you need to do to secure that title.
Buying property in your home country is an exciting opportunity, whether it's an investment, or just a connection to home that allows you to visit friends and family more often. If you're in the market for a new property, planning and understanding what's happening with currency and real estate markets is key. This is a simple list of considerations when looking into foreign property investment, the rest is up to you!
As a startup formed on Sydney's northern beaches, OFX has grown to become a global company with 7 offices around the world. At OFX, we help people move money around the world with ease and 24/7 customer support.