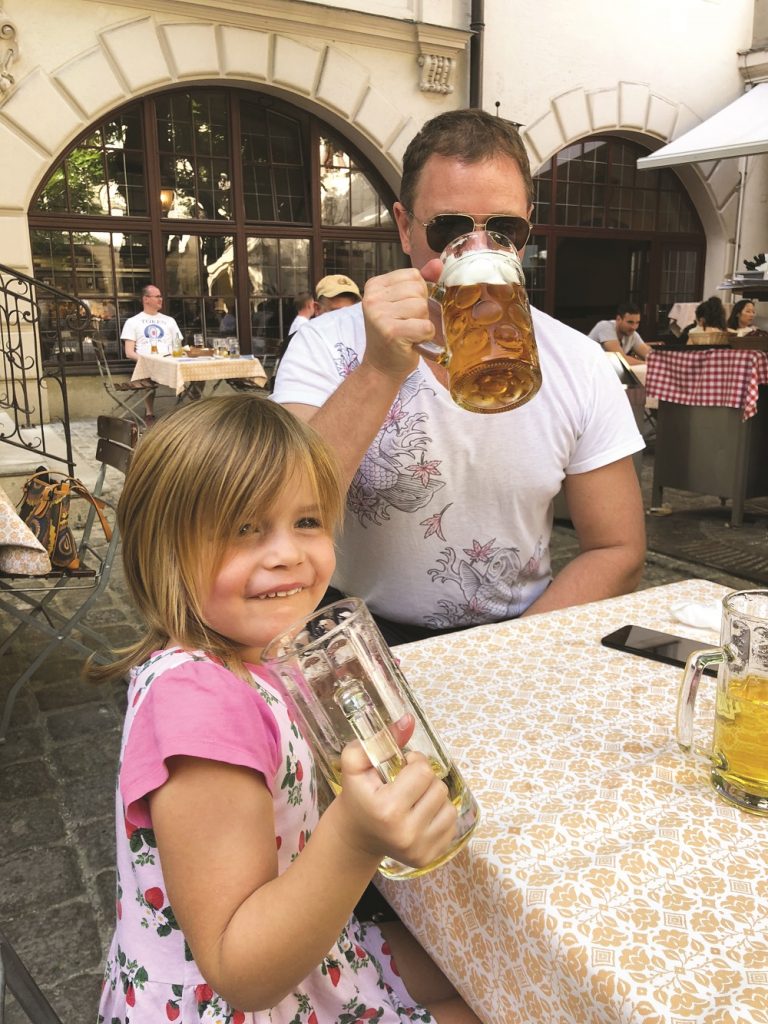 Tierpark Hellabrun (Munich Zoo)
hellabrunn.de/en
This large zoo and nature complex on the banks of the Isar River has lots of attractions for the whole family. As well as daily keeper talks and animal feeding shows, there is a large petting zoo. One of the daily activities invites kids to take a walk with llamas or ponies and their keepers. The animals are not the only drawcard here. An extensive adventure playground offers large climbing structures and tall slides for bigger kids, with an adjacent biergarten (beer garden) for resting parents, and there is also a cute toddler's playground near Café Rhino.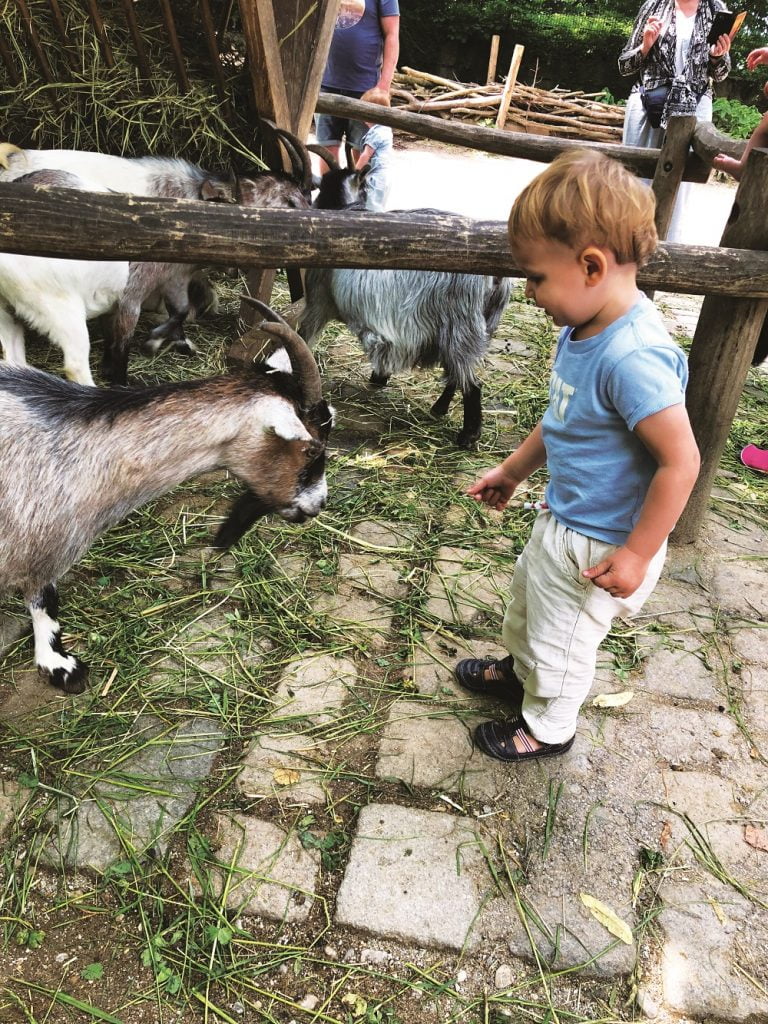 Deutsches Museum
deutsches-museum.de/en
The Deutsches Museum is a world-renowned science and technology museum. The Kids Kingdom area offers oversized Lego blocks, a build-your-own marble run, a giant guitar, optics table, a rope and pulley system, and a building area with recycled objects. The transport section was a huge hit with all three generations of our family. Everyone's favourite was the air transport exhibition. Historical aviation, modern aviation and flight physics are beautifully presented, with life-size planes and plenty of interactive elements for the kids.
The astronomy exhibit and planetarium, and the musical instruments section were also popular with our family. Older kids may also be interested in the nanotechnology, physics and communications exhibitions. Plan to spend at least half a day here. There is a restaurant and café, or bring your own food and picnic in the courtyard.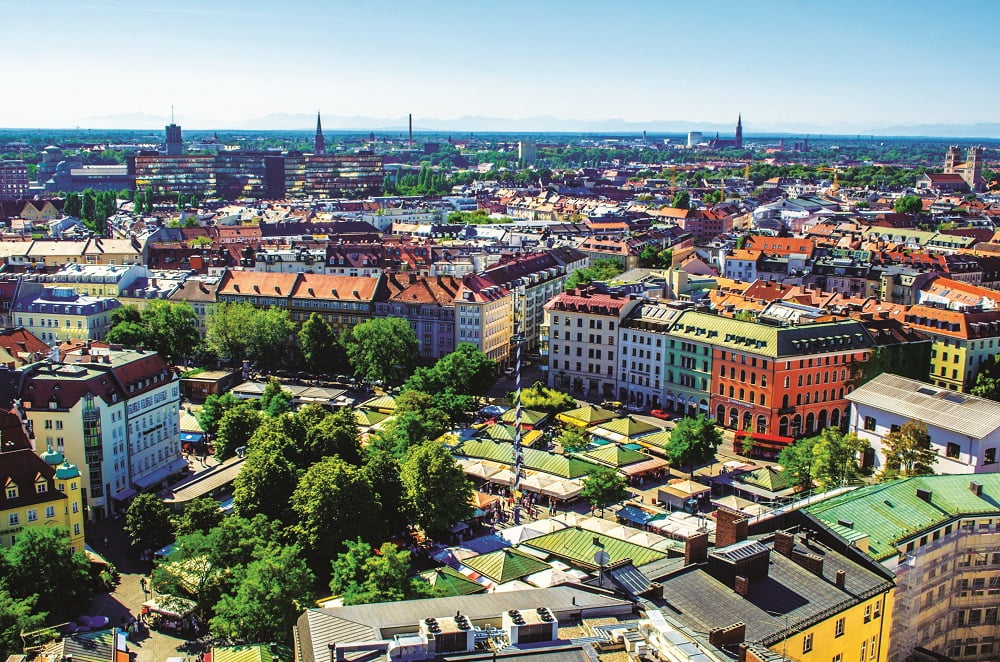 Englischer Garten (English Garden)
muenchen.de/int/en/sights/parks/english-garden
One of the largest urban parks in the world, the Englischer Garten dates back to the late 1700s. At its highest point, the Monopteros Pavilion offers a stunning overview of the garden and surrounding city. It's a popular jogging and cycling spot (rent adult and child bikes in the garden at MucBike (mucbike.de), or you can rent paddle boats at Kleinhesseloher Lake. The Garden's 7000-seat biergarten is Munich's second largest. It often has live music and there is a lovely playground nearby.
The quirkiest attraction here is the surfers at the Eisbach stream. This stream produces a standing wave, which has become a popular local surfing spot. But the fast-moving current and cold water means this one is best left to experienced board riders!
Nymphenburg Palace
schloss-nymphenburg.de/englisch/palace
In the west of Munich lies Nymphenburg Palace and Park. The Palace was a summer residence to Bavarian royalty from 1679. The Palace houses an impressive Great Hall, luxurious bedchambers and the 'Gallery of Beauty', a series of over thirty portraits of beautiful women from all classes of society.
Extensive gardens include floral displays, water fountains, lakes, and a forest. Taking a walk through the grounds on a quiet mid-week day we were lucky enough to spot a rabbit, squirrels, swans, ducks, geese, and even a shy deer in the distance. Another area of the palace complex hosts a carriage museum with over forty carriages and sleighs of the type used by the Bavarian royals.
Munich City Centre
To see the heart of Munich, head to the city centre, or Marienplatz. The Neue Rathaus (New Town Hall) dominates the city square. The clock tower's twice-daily musical show, the Rathaus – Glockenspiel, shows carved figures from Munich's history twirling around the tower.
Other city sights:
Residenz – the seat of government and residence of Bavarian dukes, electors and kings. One of the most popular exhibits here is the Schatzkammer (treasury), showcasing jewellery, crowns and other valuables belonging to the Bavarian royals.
Viktualienmarkt – an outdoor market and biergarten where you can sample local cheeses, meats, breads and other delicacies.
Hofbräuhaus – Munich's most famous biergarten is open 365 days a year. It's worth a visit for traditional interiors, live music, and a Masskrug (one litre glass) of good local beer in the lovely courtyard.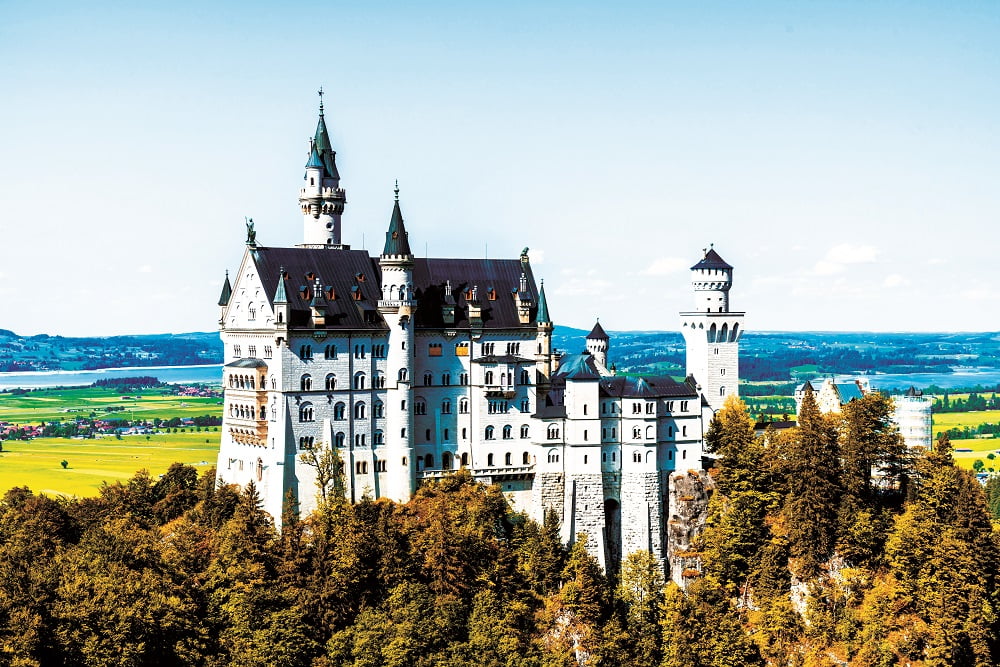 Neuschwanstein Castle
neuschwanstein.de/englisch/palace
If you have time for a daytrip outside Munich, Neuschwanstein is a must. Possibly the most famous castle in the world, and the inspiration for Walt Disney's princess castle, it was built between 1869-1892. Originally designed as a private retreat for King Ludwig II, the castle was completed after his death in 1886. The palace is about two hours outside of Munich. You can only see the castle as part of a guided tour and tickets should be booked well in advance. It's best with older kids as strollers are not allowed inside the castle.
Getting around:
• Munich has a good public transport system with the U-Bahn (underground rail), tram, bus and S-Bahn (aboveground rail). Taxis are plentiful but expensive. muenchen.de/int/en/traffic/getting-around
• Munich has well-developed cycling paths, so this is a good option in sunny weather. Check muenchen.de/int/en/traffic/biking.html for rental options and cycling maps.
Where to stay
• Munich has a wide range of accommodation but can be on the expensive side.
• The Motel One at Deutsches Museum (motel-one.com) has well-designed, modern rooms from around $150 per night but they are very small. Another reasonably-priced and well-located option is the Novotel Munich City (accorhotels.com) Not on a budget? The top hotel in Munich is the Kempinski kempinski.com/en/munich/hotel-vier-jahreszeiten