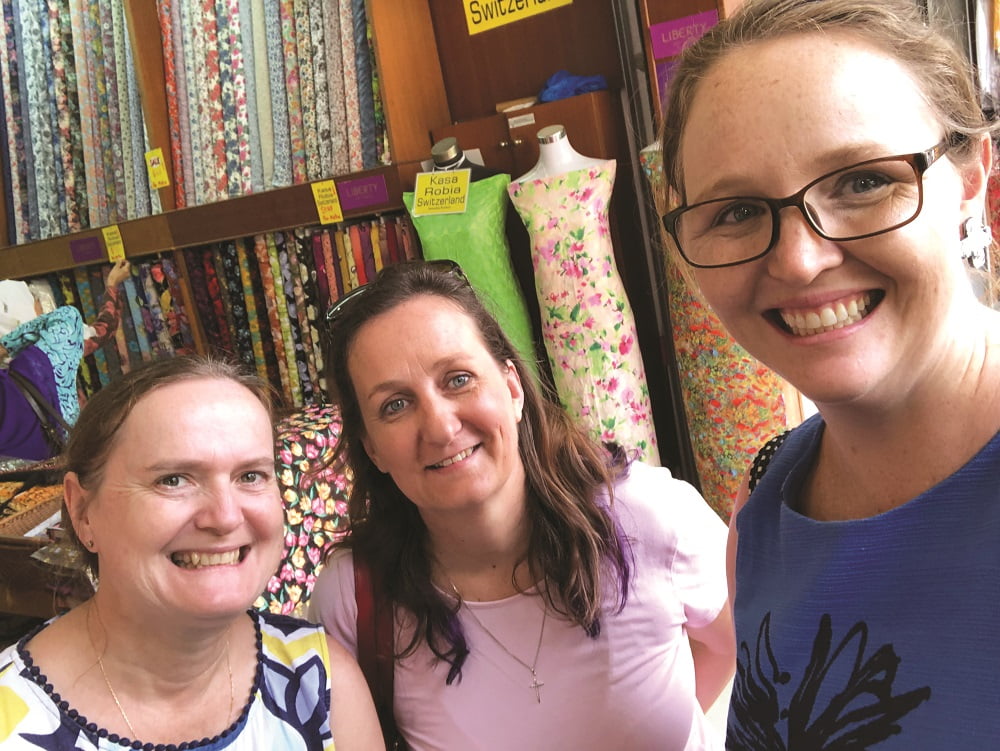 WHO ARE THEY? Most Thursdays at 10am this small group meets at each other's homes to work on various needlecraft projects, share ideas and form new friendships. They also head out once a month to explore Singapore's crafting world. "All skill levels are welcome," says organiser Elizabeth Mann. "Have you begun a needlecraft that you never finished? Well, dig it out and come along to ANZA Stitches!"
WHO CAN COME? "Our group is open to anyone who quilts, knits, crochets, embroiders, or does any other needlecraft," says Elizabeth. "Bring your projects, share ideas, or ask questions. We are always looking for more members, so come join the fun at one of our Thursday gatherings. Whether you pop in for an hour or you stay for longer is totally up to you."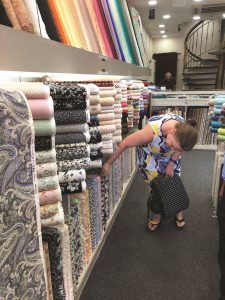 WHAT? "We work on our own different projects, which can be anything from hand quilting, appliqué, paper piecing, a quilt top or embroidery, to sewing buttons on a dress or knitting a scarf," says Elizabeth. "We chat about what we are working on and help each other where needed. Once a month will also head out to different areas and explore all the amazing crafty things Singapore has to offer."
What's happening next? "We're planning more sewing and craft-related outings, including mini tours in Chinatown and the Peranakan museum. We'll also be starting a new quilt-along, having just wrapped up the round robin quilts we worked on together last year."
BEST THING ABOUT THE GROUP? "We're always learning from each other – observing fabric combinations, exploring different styles and new techniques. Not to mention seeing and talking about the latest notions, fabrics, yarn, tools, designs and where to shop for them all! I often feel motivated to go home and start a new project after we meet. There's also an opportunity to develop friendships with like-minded people and fun days out to explore Singapore."
HOW DO I JOIN? To join Stitches, you must be a current, registered ANZA member, but apart from that, it's free and there's no commitment required.
Find out more about stiches at anza.org.sg/groups/stitches