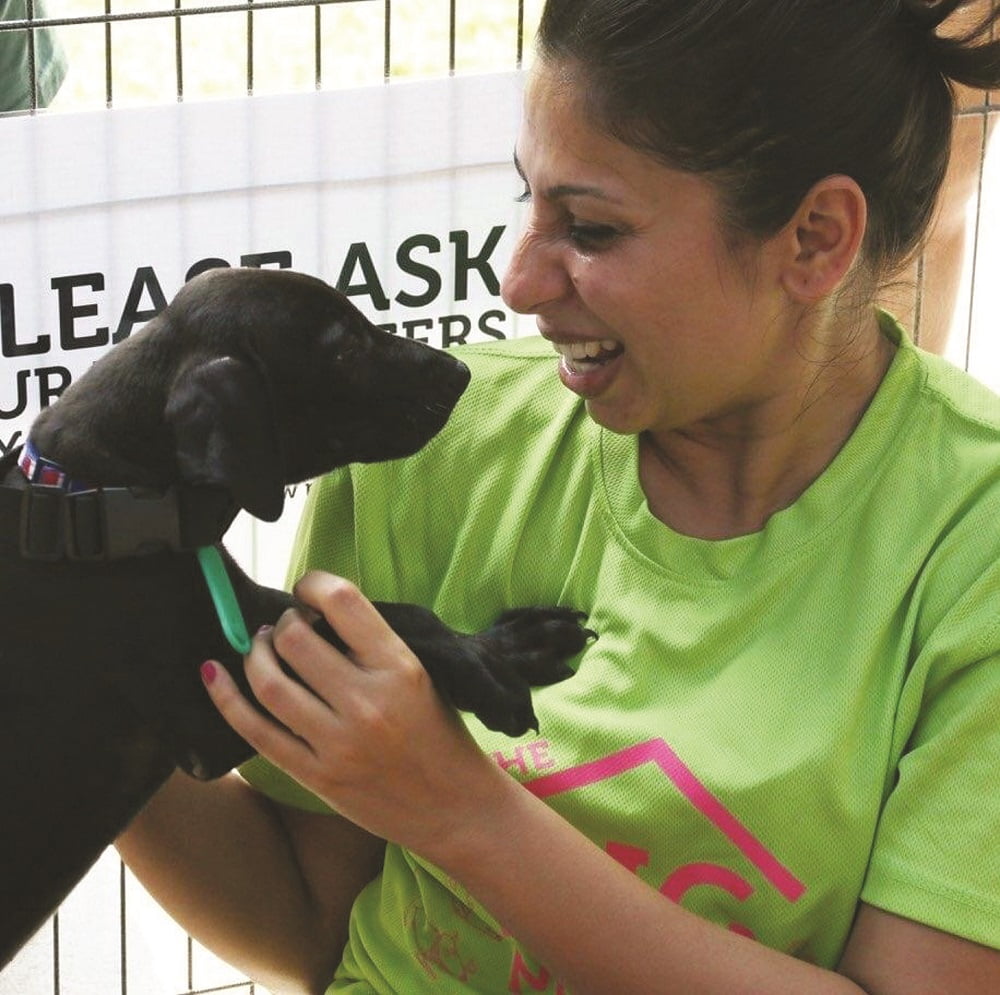 How did you find out about SOSD?
I've always been extremely passionate about animals and was involved in rescue efforts back home in India. When I moved to Singapore four years ago, our apartment didn't allow us to keep pets. Having had dogs all my life, it felt very weird to not have one. That's when I decided to find a shelter where I could be around dogs and most importantly be able to help them. I started looking online and SOSD popped up. I dropped by one of their adoption drives to meet the volunteers and of course the dogs!
Describe your role at SOSD?
As a re-homer, my role is to make sure I find the right family for our dogs. We hold adoption drives every month, hoping our dogs are seen by people and find loving homes. The first stage after the drive is to get in touch with the potential adopter or fosterer to check if they're still keen on helping the dog they have signed up for. During this phone call we give them a bit of background about the dog and reiterate our stringent adoption process. Some adopters have told us our long process is frustrating, so it's necessary to explain why these measures are in place. Our process ensures dogs find the right home and generally do not come back to us.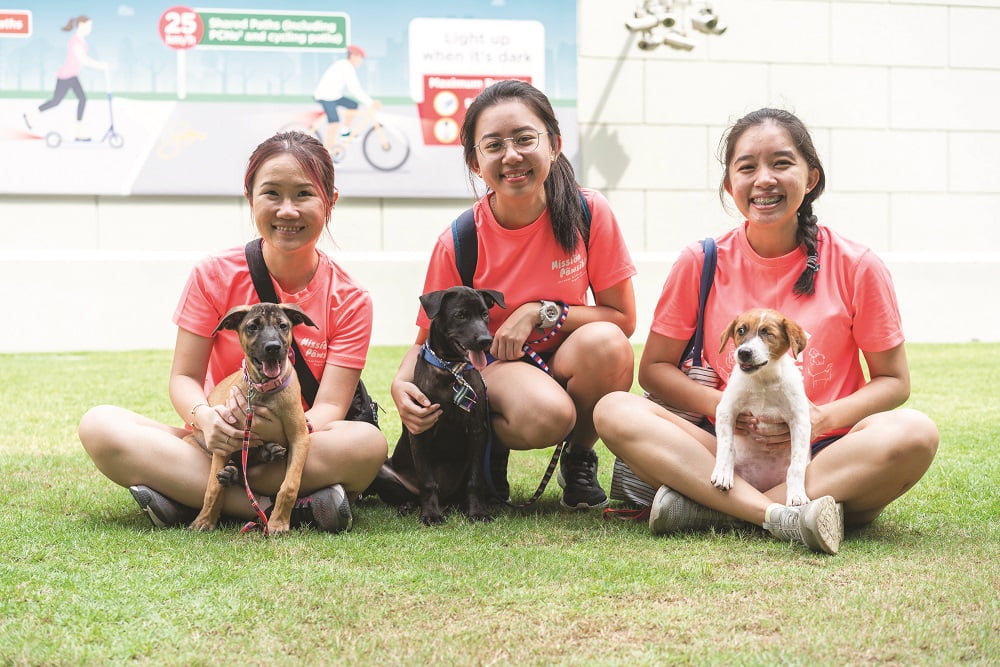 What is the process of adopting a street dog?
We set up a house visit to meet the family and get a sense of the house. Meeting the family face-to-face makes it easier for us to gauge whether the dog is the right fit for them. I take time to understand the family, give them tips on what to do, what not to do, and what to expect. We then set up interaction with the dog. This could be at the shelter or at their home. I see how the family interacts with the dog and make suggestions on how to better handle them. The dog then has a one-week home trial, where I'm constantly in touch with the adopter, checking on their progress. If there are any concerns or issues, it's my job to guide them through and if need be to visit their home to understand the problem and find a solution for it. At the end of the trial period, once the adopters are ready, I drop by to help them sign the papers.
What changes do you see in people that adopt?
Adopters often tell me the dog has made their children more responsible and independent, or their dog has been a source of emotional support. This is what matters to us at the end of the day; our dogs in loving homes and making a difference.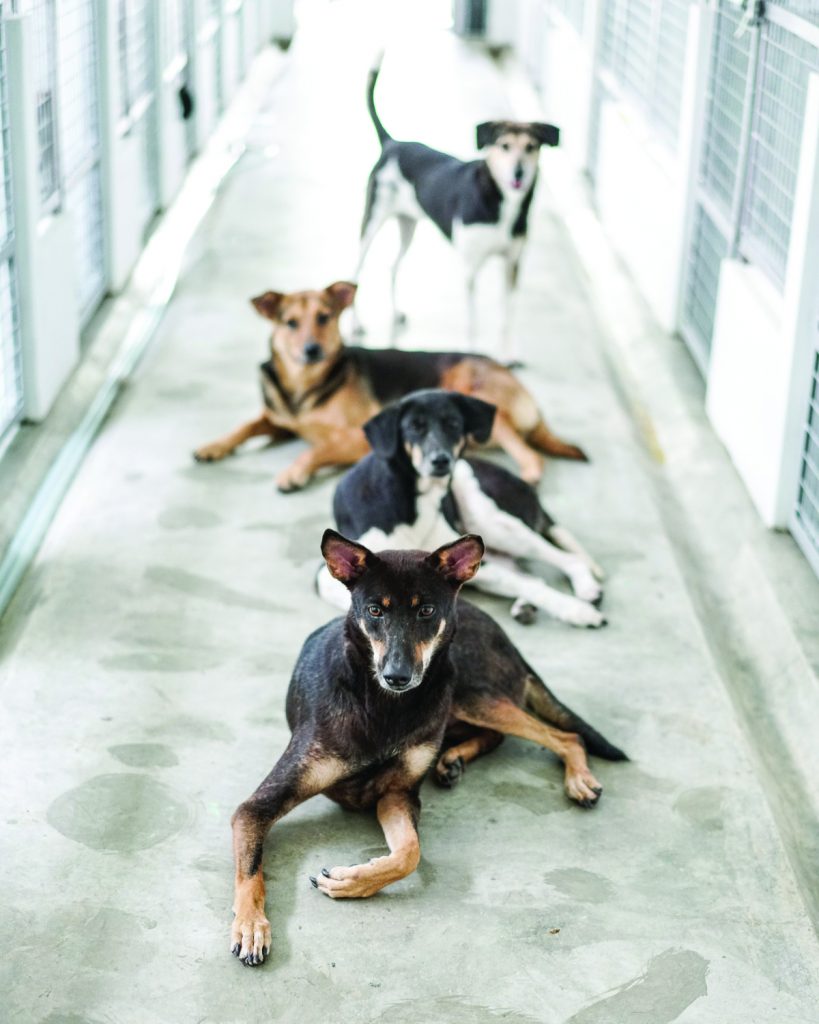 Favourite re-homing story?
A case from 2018 is very special to me; a couple took in one of our dogs who had severe separation anxiety and feared humans. They worked on him tirelessly, hired a trainer, and even looked at videos on YouTube! I use this case as an example now when I work on other adoption cases, showing that patience and commitment can help change an animal.
Why do you love what you do?
Being a voice for these animals, seeing them thrive and being loved in a home is what matters to me. Seeing a family happy and most of all the dog happy, is the reason I do what I do. Singapore Specials are the same as any other dog breed. They are equally loyal and loving and deserve the same amount of respect and love from us humans.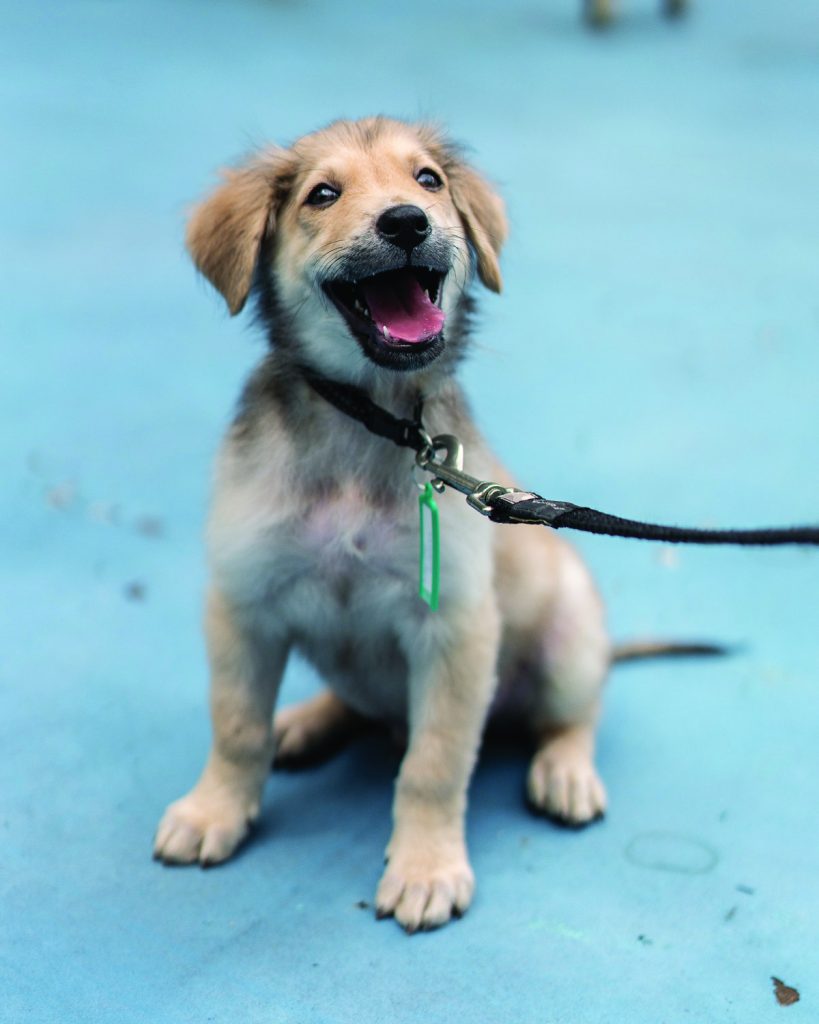 Save a dog!
Interested in sponsoring, fostering or adopting a street dog? Check out
sosd.org.sg to find out more. Volunteering opportunities are also available.