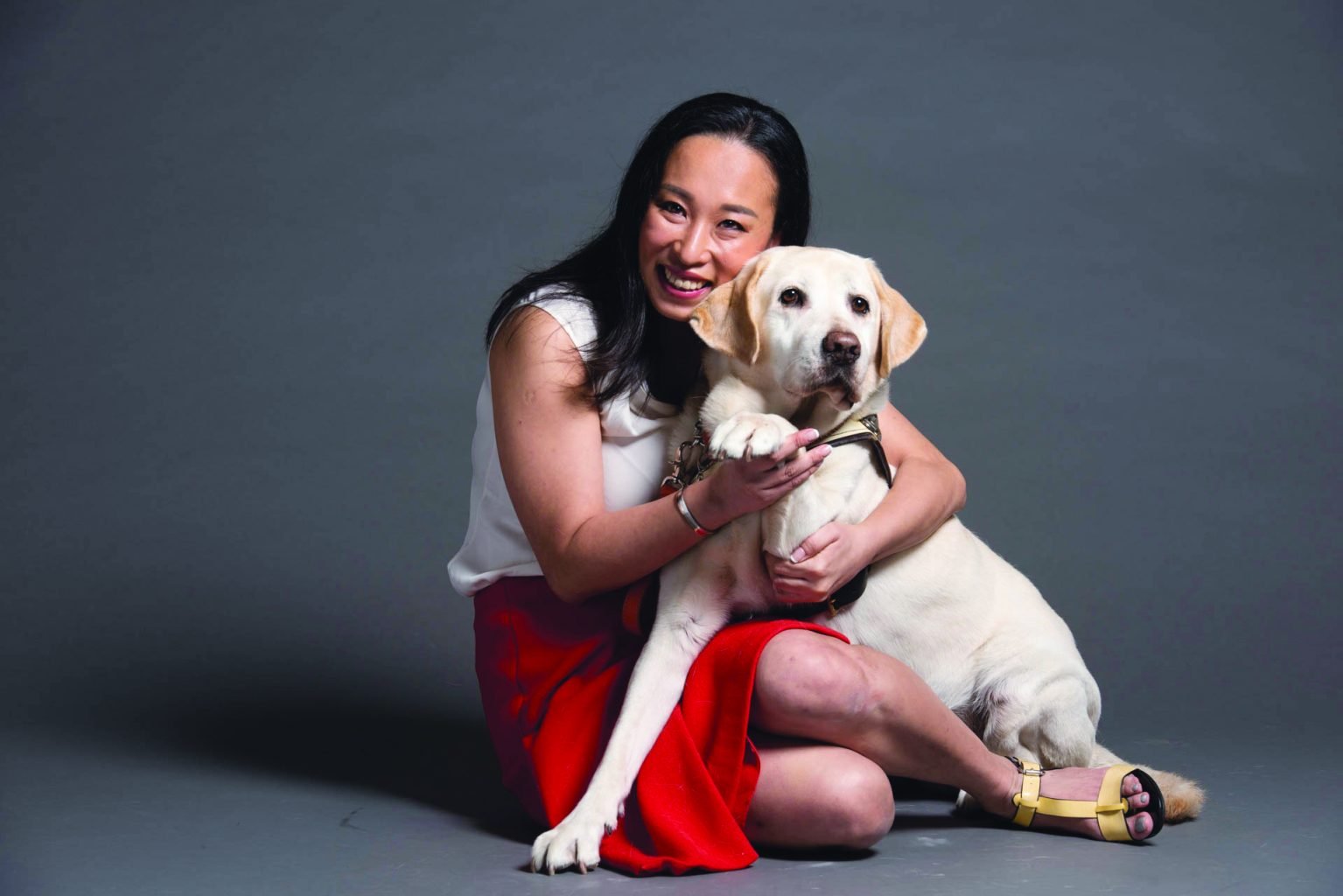 How has having a guide dog changed your life?
I call Esme my yellow 'Furrari', emphasis on fur, because she accelerated my life and gave me independence, safety and confidence. Having Esme in my life also gave me the advocate bug – I just couldn't stand the idea of other blind people needing guide dogs and facing the same negative experiences I did – like being unceremoniously manhandled out of establishments and battling taxi drivers. My simple hope is that 50-100 years down the road blind people needing guide dogs will have it a lot easier and there will be more understanding and tolerance in Asia about service dogs.
What have been some of the guide dog initiatives you've been involved with?
In the early days it was speaking with different stakeholders in the public and private sectors about guide dogs and requesting policy changes for guide dogs in establishments. The part I enjoy most now is curating Esme's Facebook page (facebook.com/EsmeTheGlobalGuideDog), which has organically grown to over 11,000 followers over the years. On the page, I can show the regular person what a guide dog can do daily and how it changes my life as a blind person.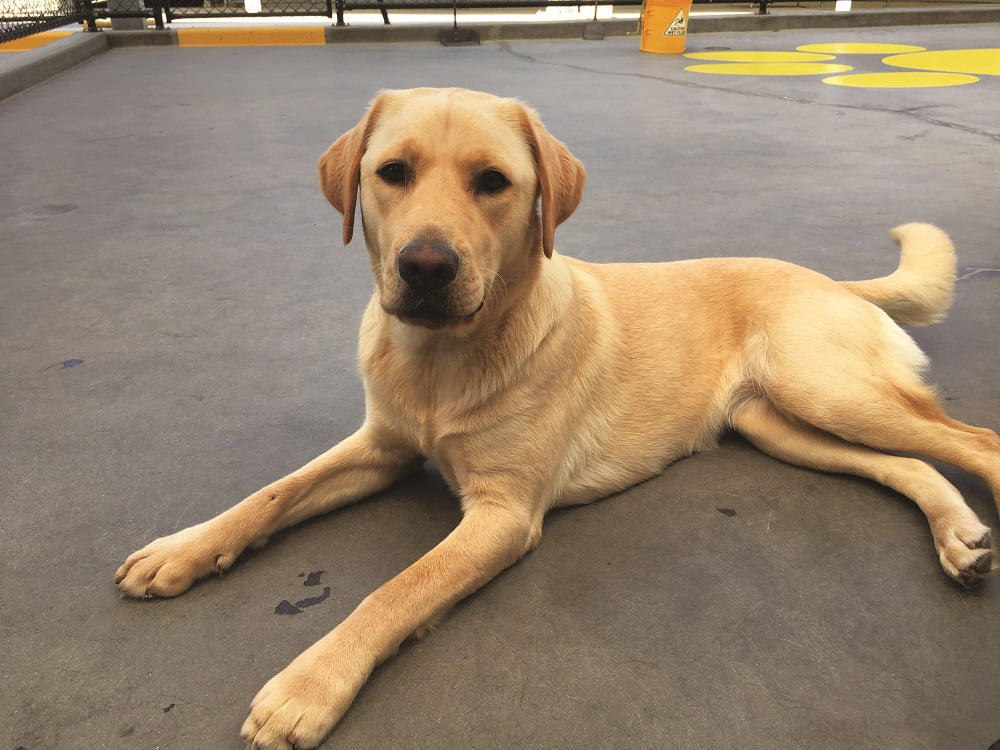 You have a new guide dog on the way?
Yes, her name is Elke! Elke was bred by Guide Dogs Victoria. She was puppy-raised by a volunteer family until she was a year old, before entering formal guide dog training at the school. Over the past months she has been trained to weave through crowds, avoid obstacles, and find landmarks like curbs, stairs and bus stops, to aid in a blind person's mobility. I'm going over to Guide Dogs Victoria this month to be trained with Elke in Guide Dog Victoria's onsite residential training. I'll stay for about a month. During the training, we will get an opportunity to learn each other's body language and to trust each other. Elke will fly back with me to Singapore on Qantas airlines. She'll guide me at the airport and on and off the plane – guide dogs fly in the cabin with their handlers, to continue the work they do.
How long does it take to settle in with a new guide dog?
Whilst it only takes hours to fall in love with the sweetness of a Labrador, it takes a couple of weeks to establish a working relationship. It involves a lot of repetition, for example, going to our regular places like the office, church or mall. With more successful trips, Elke will learn to trust that I'll provide the directions she requires to do her job well, and I'll learn to put my life in Elke's four paws to keep me safe. I think it will take several months for our bond to be cemented. Elke has big paws to fill as Esme my retired dog guide has been just simply life changing and amazing!
What's next for Esme?
A good friend of mine will be adopting Esme, and she will transition into a lady of leisure! I'll still get to visit her on weekends.
How have attitudes changed towards guide dogs in Singapore?
It has come a long way. When I first returned with Esme in 2011, it was almost impossible to go anywhere without a drama. Nowadays, I hear little children on the trains or in malls tell their parents; "that's a guide dog, it's helping that blind lady, and it's allowed in here". It helps a lot when members of the public speak up when seeing a guide dog team being refused access into a public place. Whether it's a pair of wheels to replace legs, or four paws to replace eyes, it's a way for disabled people to mitigate their impairment.
Cassandra is a counsellor, speaker, advocate and consultant. You can contact her at cassandrachiu.com