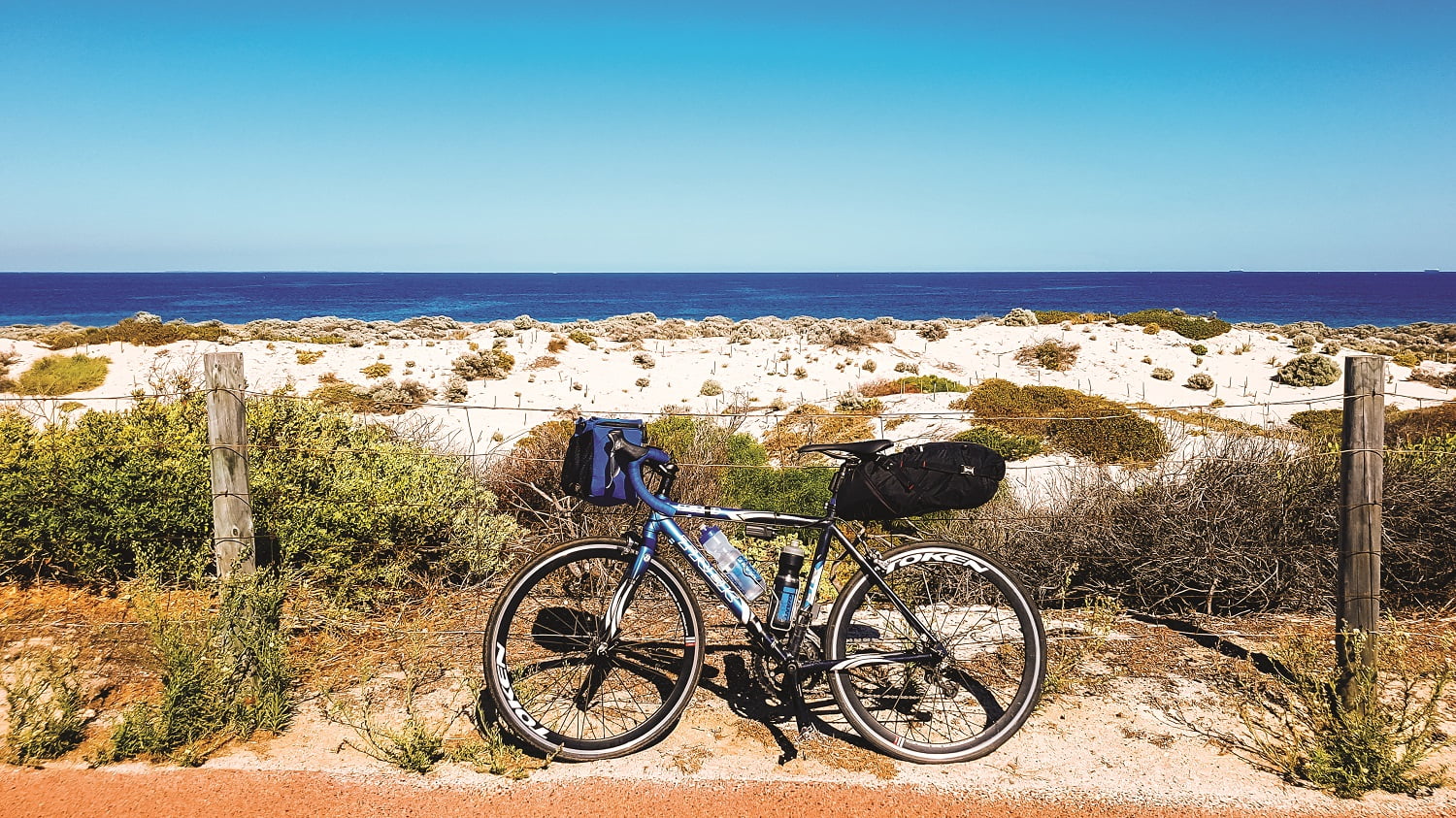 Planning a two-week cycling trip in Western Australia, my partner John and I kept it simple: our only mode of transport would be our bikes, which we would bring with us on our flight from Singapore. We wouldn't travel with a group, rent a car, or have a support van follow us with back-up supplies.
It would be just the two of us, our pedal power and the bare minimum luggage. As we packed, our goal was to strip away luxuries and keep our overall weight down, so we could make it up the hills! We planned our itinerary ourselves and had to be very crafty with logistics; thinking carefully about what distance we could ride each day and where would we find food, water and a place to sleep for the night. WA has quite a few stretches of roads with no shops or restaurants for 50-100km, which is quite a significant distance to pedal on a "push bike", that's Aussie speak for our bicycles!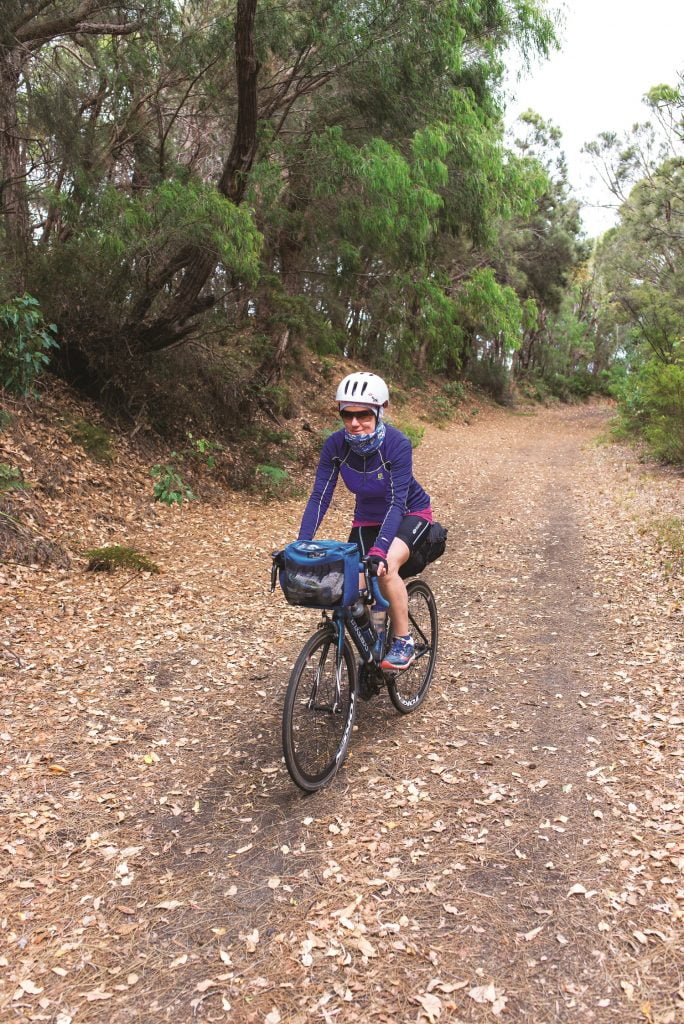 Time to roll
We landed in Perth in the evening and the next morning we were ready to go. On the first day we headed down the coast and after 95km of cycling made our way into Mandurah, a sweet coastal town on the southwest coast, known for its spectacular waterways, abundant bird life and annual crab festival (crabfest.com.au). We arrived a day before the big event, a celebration of the native blue manna crab, which attracts 100,000 locals and visitors. Sadly, we had to miss it, since we had kilometres to clock up and a destination to reach! Continuing down the coastline, we ended up in Eaton, a north-eastern suburb of Bunbury, staying the night at a newly built holiday park, with very comfortable cabins. Averaging 80-100km daily, we continued along the coast, taking in gorgeous sights of blue ocean water and rugged cliffs.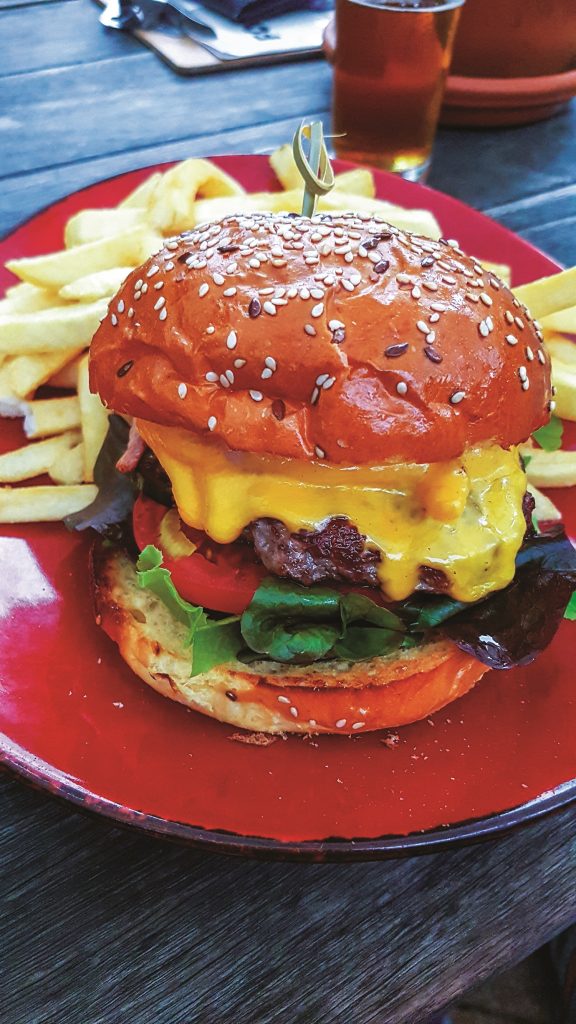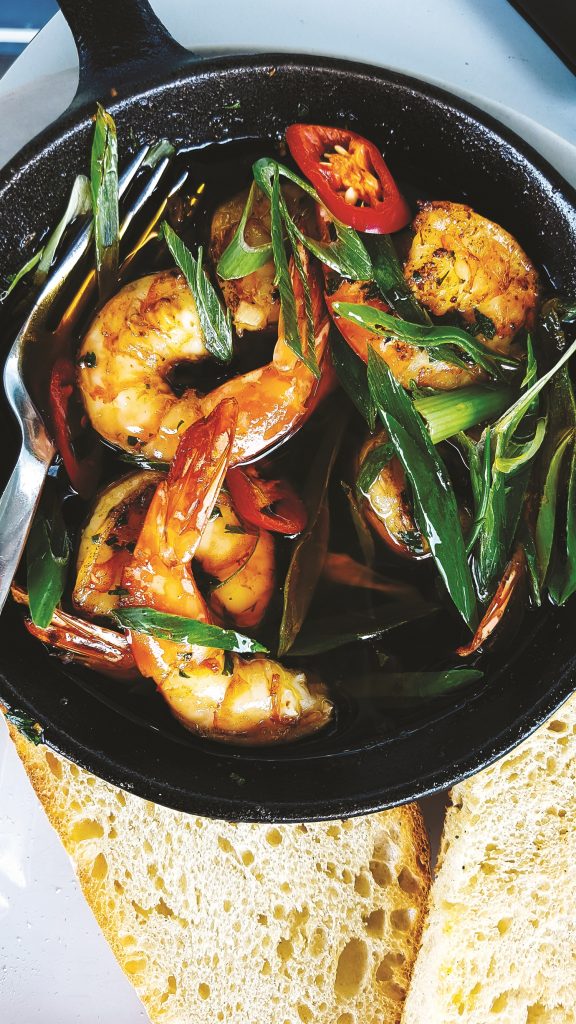 Wining and dining
Cycling around the Margaret River region proved a nice distraction from our fast-paced pedalling routine. We visited quite a few wineries, including the legendary Voyager Estate, one of the areas oldest wineries, with a stunning on-site restaurant, and lesser known Passel Estate, a young, but promising winery. Veering off into the vines significantly reduced our distance for the day, but it was worth it!
It was an indulgent couple of days, with stops at the Margaret River Chocolate Factory (chocolatefactory.com.au), and Bettenay's (bettenaysmargaretriver.com.au), where we tried mouth-watering freshly made nougat and decadent nougat liqueur. We also visited the Margaret River Distillery Co, which is home to Giniversity (distillery.com.au/giniversity) – the first Australian distillery to incorporate hemp into gin.
We were impressed with the variety of condiments (jams, honey, sauces, pickles, olives), food and drink, furniture and other lifestyle items that this region produces. Another highlight was seeing kangaroos hanging out in the grape vines – one of them even skipped along the road with us, keeping up with our cycling pace.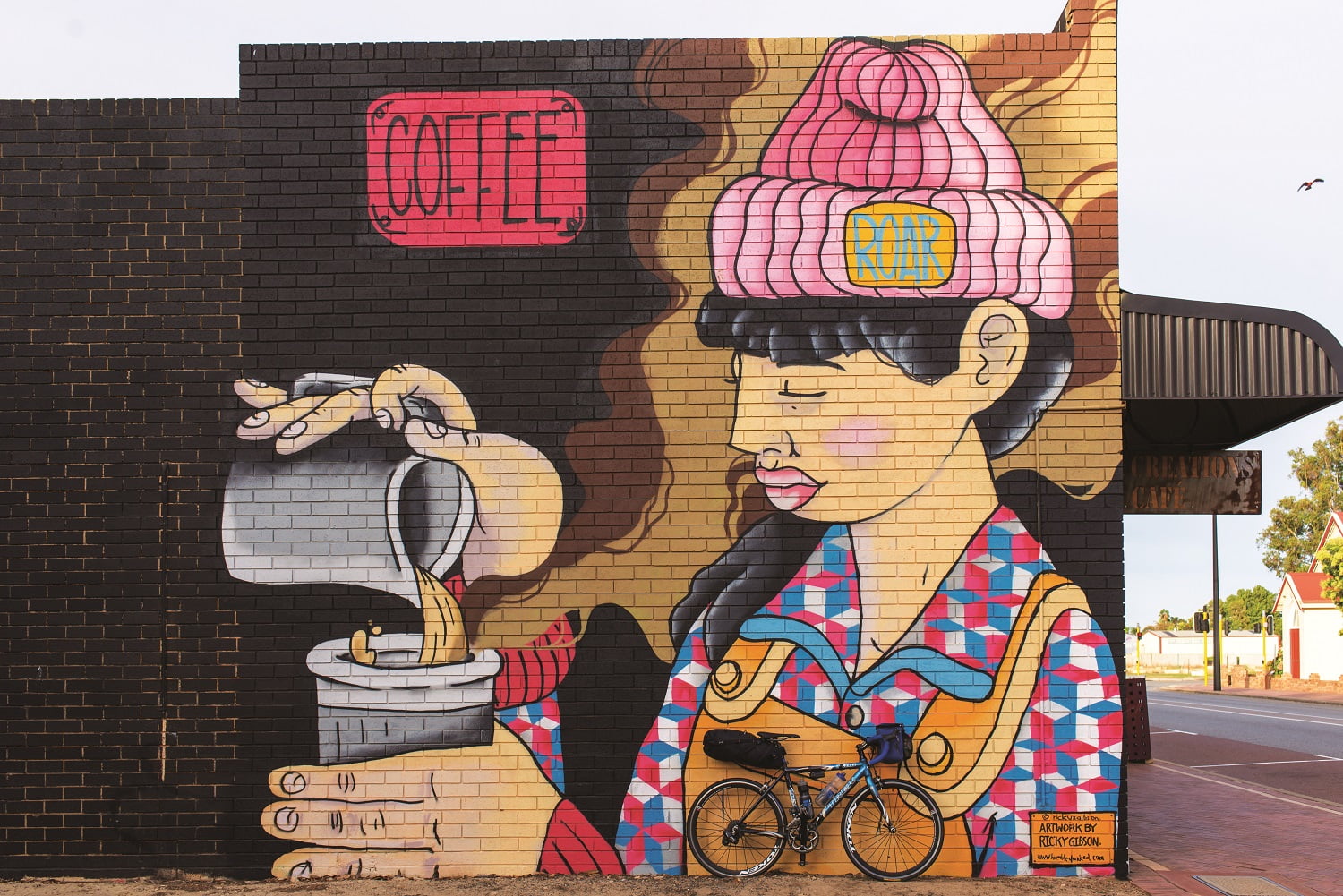 Forests, trams and treetops
Leaving Margaret River, we headed for picturesque Caves Road, which leads to Boranup Forest, a towering Karri forest on the west coast of WA between Margaret River and Augusta, with trees over 50 metres high. Back on the coast, we spent the night at gorgeous Hamelin Bay, and stocked up on water and food, as the following day we were due to cycle 84km through huge forest trees and rolling hills to Nannup, with no shops, gas stations or any signs of civilization.
In Pemberton we rode the historic tramway, built to accommodate mining and agricultural activities decades ago (pemtram.com.au). The tram took us through bush and forests unique to this region, Karri and Marri trees, and river crossings. The ride exceeded our expectations, with beautiful scenery and interesting commentary on the flora, fauna and history of the region from the tram operator. There was even a stop along the way, when everyone got off the tram to admire the beautiful water cascades of the river, and a few times kangaroos jumped across the tram tracks right in front of us.
From Pemberton, we continued south to Walpole and the Valley of the Giants Tree Top Walk, suspended bridges taking us 40 meters above the ground in an ancient Tingle tree forest, giving us a bird's eye view of some of the biggest timber giants on Earth. The ground level trail is also impressive, set among 400-year-old red Tingle trees, unique to south-west Australia. We took a guided walk to discover more about the region, its trees, colonial history, and indigenous culture. Some of the plants and trees can be traced back millions of years, to when Australia was joined with Africa, India and South America!
Next, we stopped at Denmark, with a quick visit to the toffee factory and Swiss chocolate factory for some delectable treats. Continuing east we took the Munda Biddi Cycle trail, an unpaved trail that was pretty dicey for my 25mm tires, but manageable. We ended up in Albany, the furthest point of our trip, taking us 815km away from Perth, our starting point. We continued back to Perth, taking a more inland route through very small towns with old style pubs and sleepy streets. The scenery was very different from the coast, with thick forests making way for more arid country, with fields of sheep and sightings of colourful birds. We even crossed paths with what appeared to be a family of large wild peacocks, crossing the road in front of us.
In the end, our 1377km journey took 16 days, with only one rest day in Albany. Aside from a couple of bad apples, drivers were very conscientious, allowing us plenty of space, even the oversized trucks (called road-trains in Australia) passed with care and some drivers gave us an encouraging wave. After a fortnight of diverse scenery, huge trees, exotic birds, wineries, distilleries, chocolate and nougat, fantastic pub meals, endless fields and beautiful coastline, we were completely won over by this stunning part of the world and hope to return to cycle more of beautiful Australia in the future.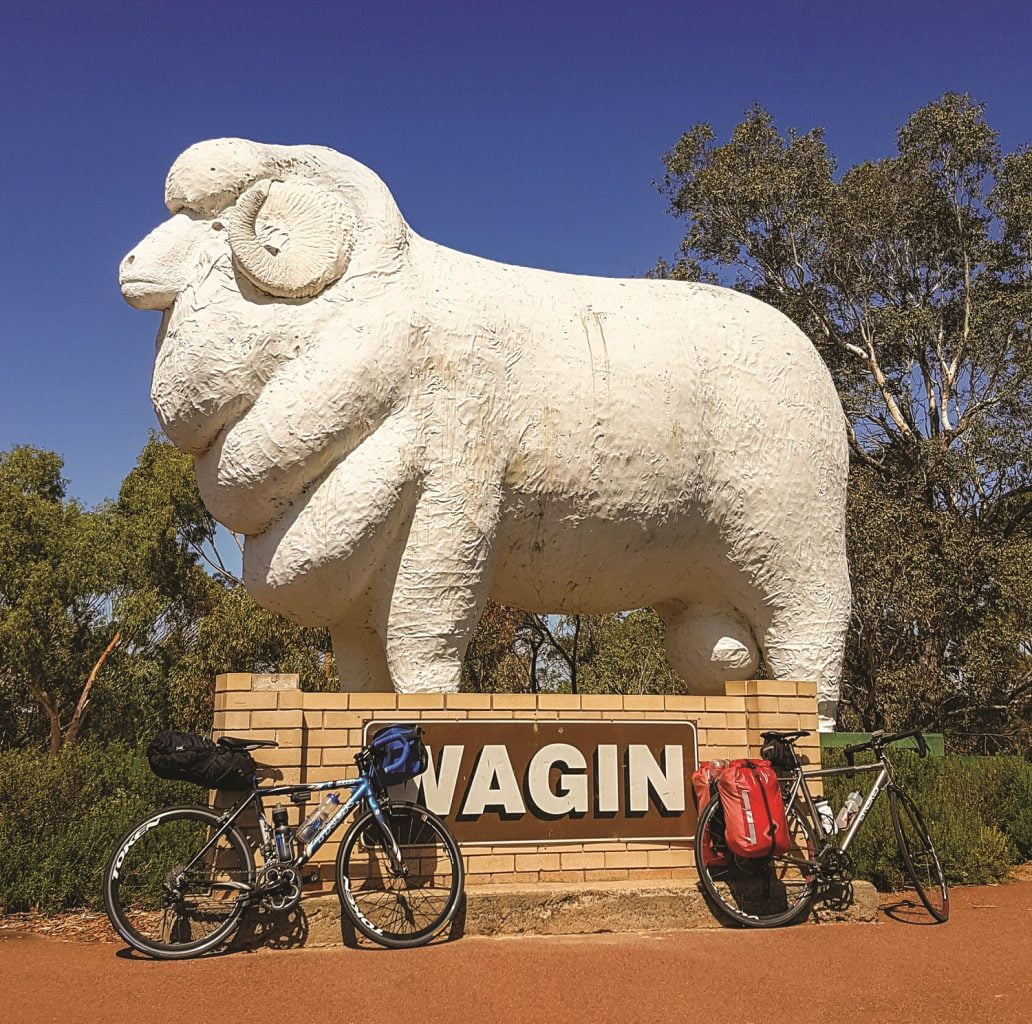 Travel tips
Pub grub:
"Old fashioned pubs consistently churned out the best dinners for hungry cyclists. We had an amazing meal at Hummingbird, owned by a Singaporean lady with mostly Singaporean staff in Busselton (hummingbirdbusselton.com.au)
Brewhouse in Margaret River had the best burger (brewhousemargaretriver.com.au) and an unassuming, rundown pub in Katanning, located inside the Federal Hotel on Clive Street, served us an unexpectedly incredible dinner – the menu changes daily and is printed on a piece of paper, taped to the door. It was delicious, home-cooked food, with a huge dessert on the house!"
WHERE TO STAY:
"We stayed in cabins in holiday parks, pubs accommodations, and sometimes hotels. Noteworthy was the Albany Foreshore Guest House. (albanyforeshoreguesthouse.com.au) Located in a historic house built in 1881 by the National Australian Bank, it's family run and the original decor has been preserved. Each room is unique and there's free flow sherry for the guests, served in a cute carafe."