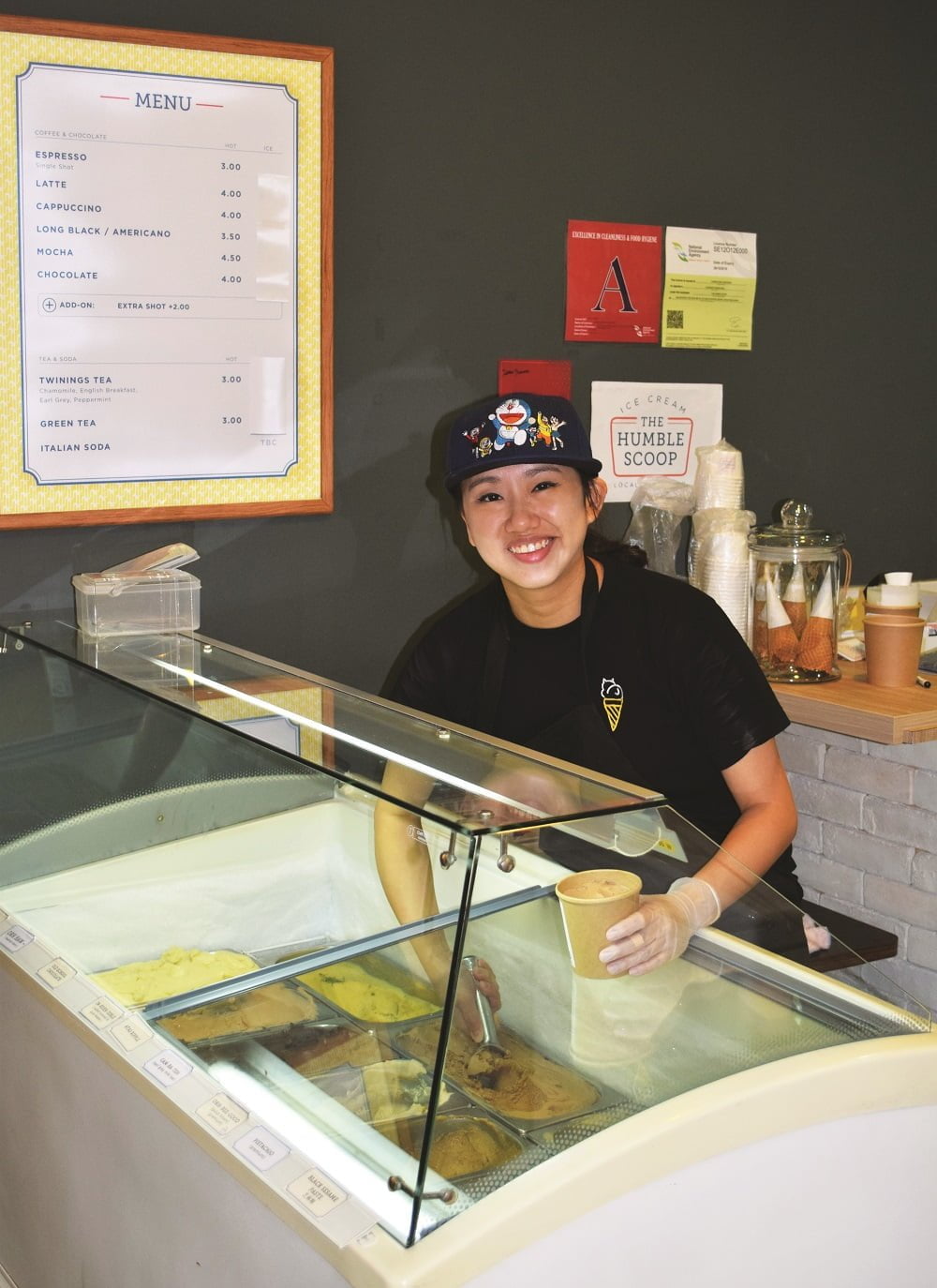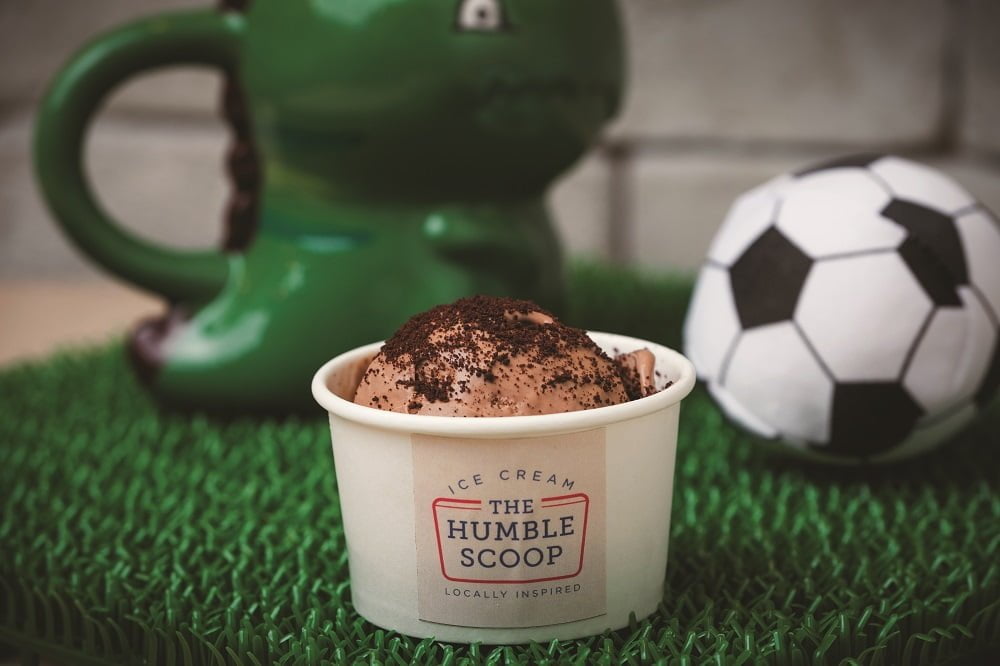 After several years as a Singapore Airlines flight attendant, Yvonne Kwek decided to follow a long-held dream of opening her own ice cream shop. One of Yvonne's business partners was a friend she met while they were at culinary school together. "In a way we developed the idea of an ice cream shop many years ago, while we were still at school. I'd always wanted to open a café, and eventually we narrowed it down to ice cream. Because I want to make people happy and ice cream makes people happy."
The perfect place
When a shop lease came up in the retro Katong Shopping Centre, it was the opportunity Yvonne had been waiting for. "We'd been looking around the Marine Parade and Katong area because I grew up here. This place holds a very strong sense of cultural flavour, it's also a Peranakan area and Peranakan culture is all about food. There's a lot of history in this building as well, it's very different from a regular shopping centre. The people who work here are very warm and friendly, it's like a little kampong. Because I'm essentially making locally flavoured ice cream, what better place to showcase these kinds of flavours?" The shop was available for immediate takeover, with much of the equipment they needed. "Everything was here, except for the ice cream display and ice cream machine, and the blast freezer. Chancing upon this shop was the spark I was looking for. So, I took the leap of faith and started making ice cream."
Local tastes
While Singapore has many ice cream shops, Yvonne and her partners had a unique vision. The Humble Scoop draws on memories of hawker centre snacks and Singaporean food traditions to create its signature flavours. "When I was flying for work, I went to places with excellent ice cream – Italy has awesome gelato, Australia has really good dairy ice creams. There are lots of artisanal ice cream places already in Singapore, but no-one's really showcasing something very local."
"Some people would argue that Singapore doesn't have a flavour that's truly us because our ancestors came from all over Asia. For exmaple, Chicken Rice came from China, Nasi Lemak is from Indonesia. But what's truly ours are the memories we grew up with. Little things like eating guava dipped in sour plum powder at the hawker centres, that's something that almost everyone has tried at least once." That memory inspired their guava sour plum sorbet flavour. Another of the Humble Scoop's sorbets is based on a tradition from previous generations. "The pineapple, lime and chilli flavour is a memory from my mother's and grandmother's era. When there were still roadside food stalls in Singapore, they used to buy pineapple slices and dip them in dark sauce and chilli." The shop's most popular flavour is Pulut Hitam, based on a traditional dessert of black glutinous rice. "We cook that from scratch first before churning it into an ice-cream," explains Yvonne.
Universal flavours
While these flavours are significant to those who grew up in Singapore, a couple of Yvonne's inventions have more universal appeal. There's a milo flavour which pays homage to the milo dinosaur drink served at local kopitiams. And the 'Cereal Killer' ice cream was inspired by Saturday mornings spent eating a bowl of cereal while watching cartoons, something that many Aussie or Kiwi kids would also remember well. "We caramelise and toast cornflakes and then soak them in milk overnight to draw out the flavour into the milk itself." All the ice cream is made on site at the Humble Scoop's shopfront, using whole ingredients with no added flavouring or colouring.
If you happen to be in the East Coast area, it's worth dropping into the basement of Katong Shopping Centre to try a little scoop of Singaporean history.
THE HUMBLE SCOOP: Katong Shopping Centre, 865 Mountbatten Rd, #B1-92, 437844 facebook.com/the.humblescoop/
Top five ice cream shops in Singapore: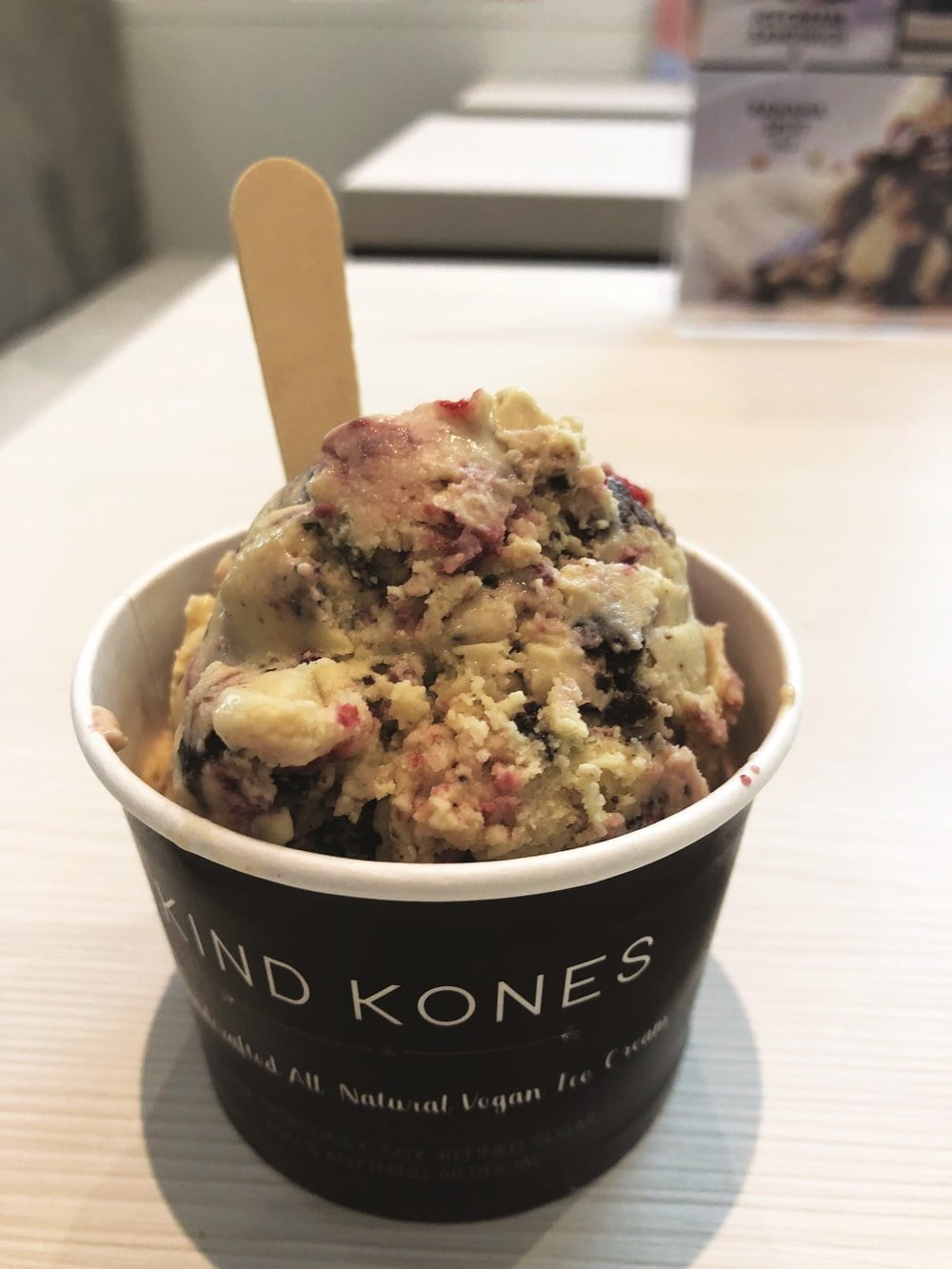 1. Kind Kones
The Forum, B1-27, Orchard
Kind Kones's claim to fame is 100% vegan ice cream. There's no dairy or egg in any of their flavours and they're free of refined sugar, soy, gluten and artificial ingredients. Coconut, cashew and almond milks provide a tasty, creamy alternative to the traditional dairy ice cream base. Flavours range from the traditional to cherry pie, black forest, and dragonfruit banana sorbet. facebook.com/kindkonesSG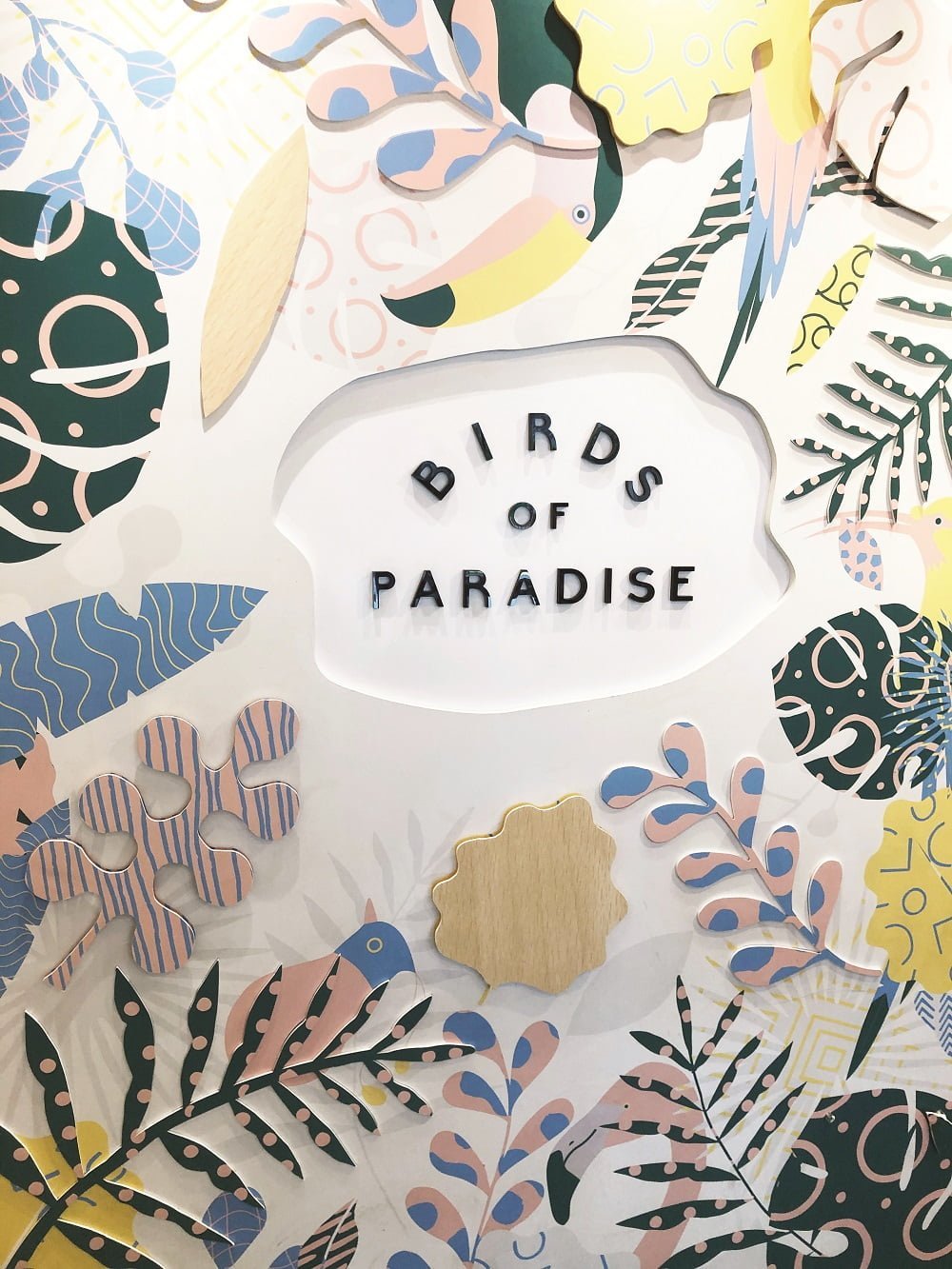 2. Birds of Paradise
63 East Coast Rd & Jewel Changi
This East Coast favourite has recently opened a second outlet at the prestigious Changi Jewel development. As the name implies, nature has a big influence here, with inspiration coming from fruits, flowers, herbs and spices. Popular flavours include white chrysanthemum, strawberry basil, lychee raspberry and masala spice. Don't miss their homemade thyme-infused cones. facebook.com/bopgelato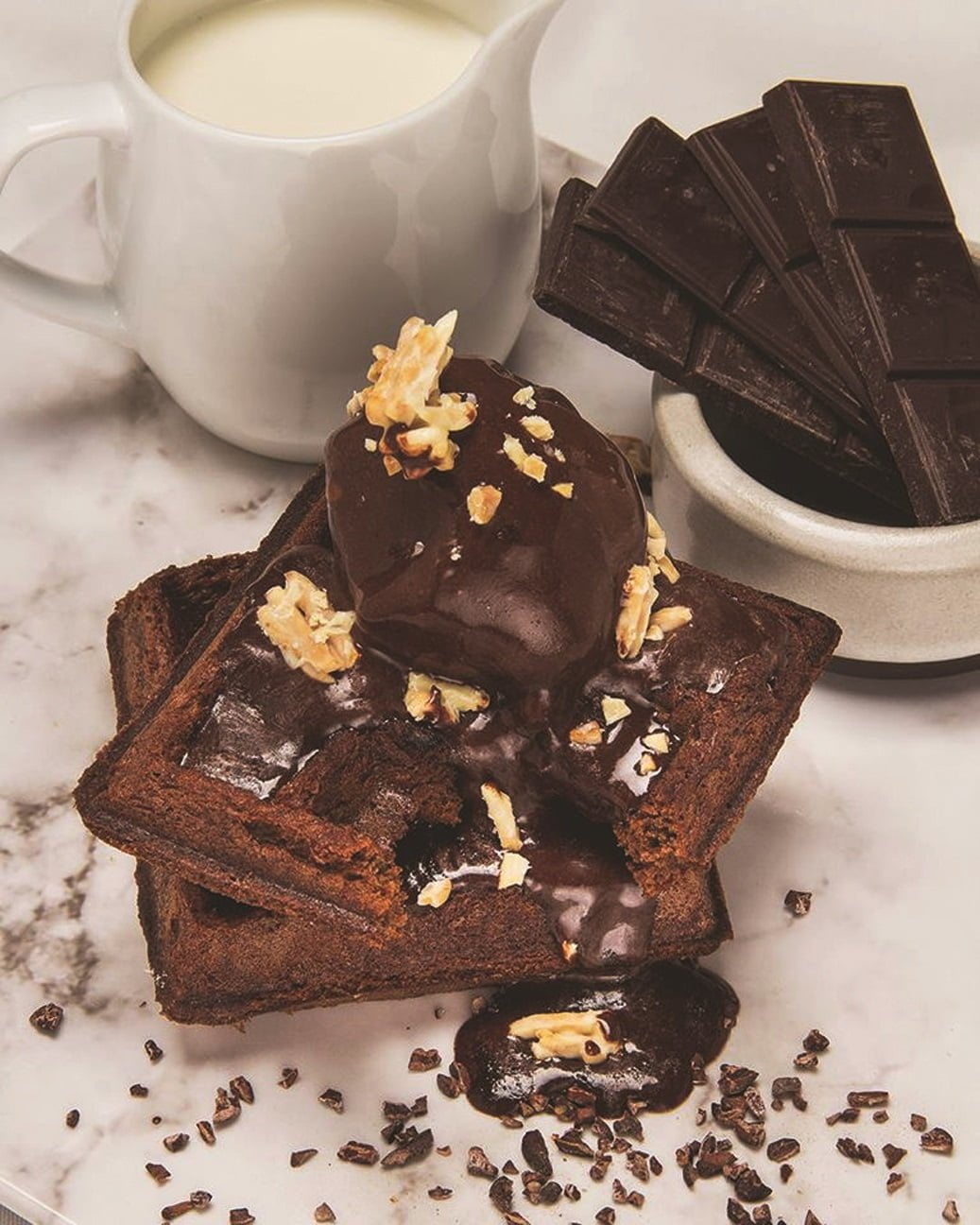 3. Tom's Palette
Beach Road, #01-25
A long-standing local favourite, Tom's Palette has been churning premium ice cream since 2005. They offer a huge variety of flavours, with rum & raisin and toffee joining more unique flavours like yuzu, hazelnut latte, After 8 (inspired by the dinner mint), dark chocolate stout, caramel stout and sangria. Keep an eye on their Facebook page facebook.com/TomsPalette for weekly specials and new tastes. They also run
ice cream making lessons. tomspalette.com.sg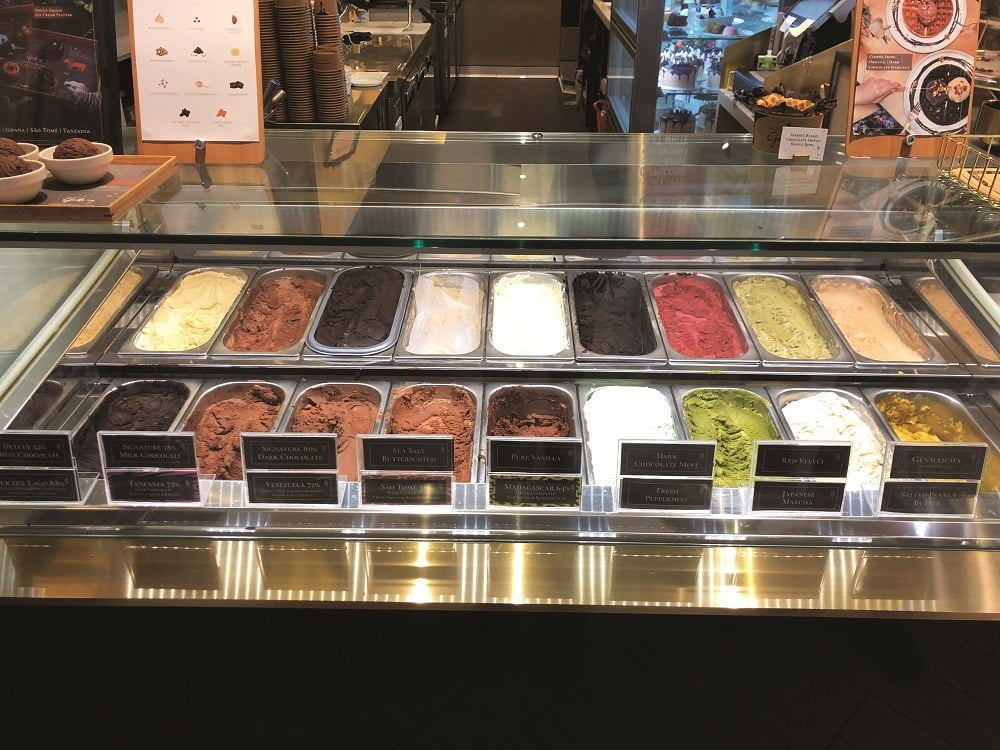 4. The Dark Gallery
Takashimaya at Ngee Ann City, #B2-29 & Millenia Walk, #01-K5.
Indulge in multiple chocolate ice cream options, like 80% dark chocolate, their signature 38% milk chocolate, white chocolate, and single origin chocolate ice-creams featuring cacao from a variety of locations like Venezuela, Tanzania and Sao Tome in Africa. If you're not a chocolate fan, there are options like red velvet, peppermint and salted peanut butter.
thedarkgallery.com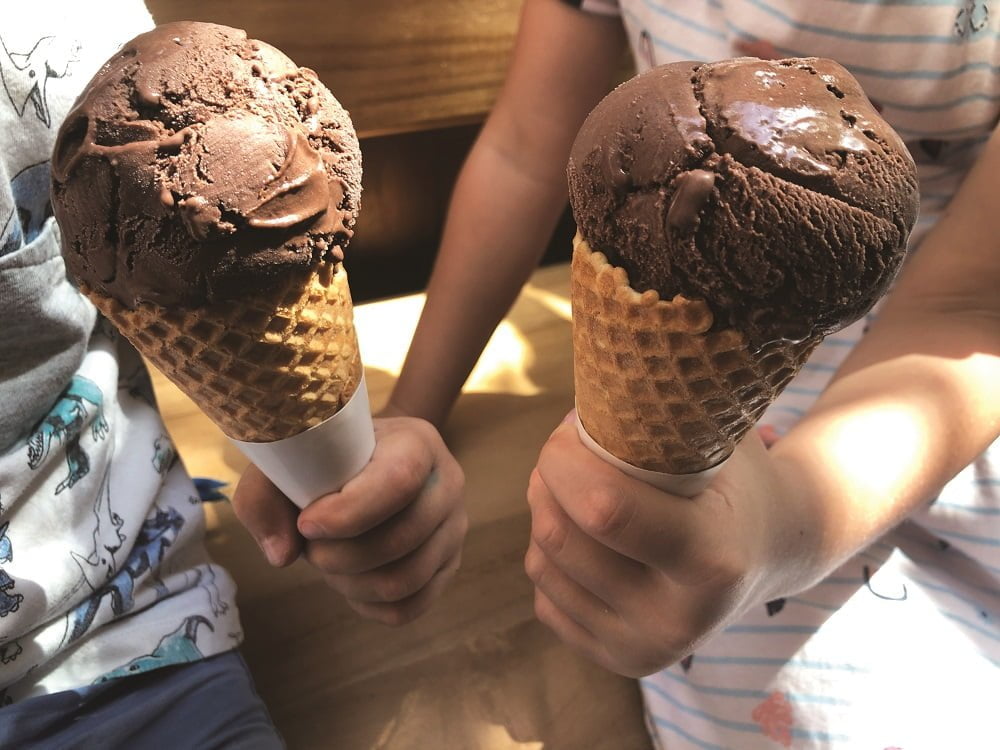 5. Creamier
Gillman Barracks, 5a Lock Road; and Tiong Bahru,
78 Yong Siak St, #01-18
From their origins in an HDB in Toa Payoh, Creamier has become one of Singapore's best loved small batch ice creameries. The menu features standard ice cream flavours like chocolate and pistachio, and more exotic flavours like blue pea vanilla, or sea salt gula melaka. Home delivery is available for sudden cravings. creamier.com.sg