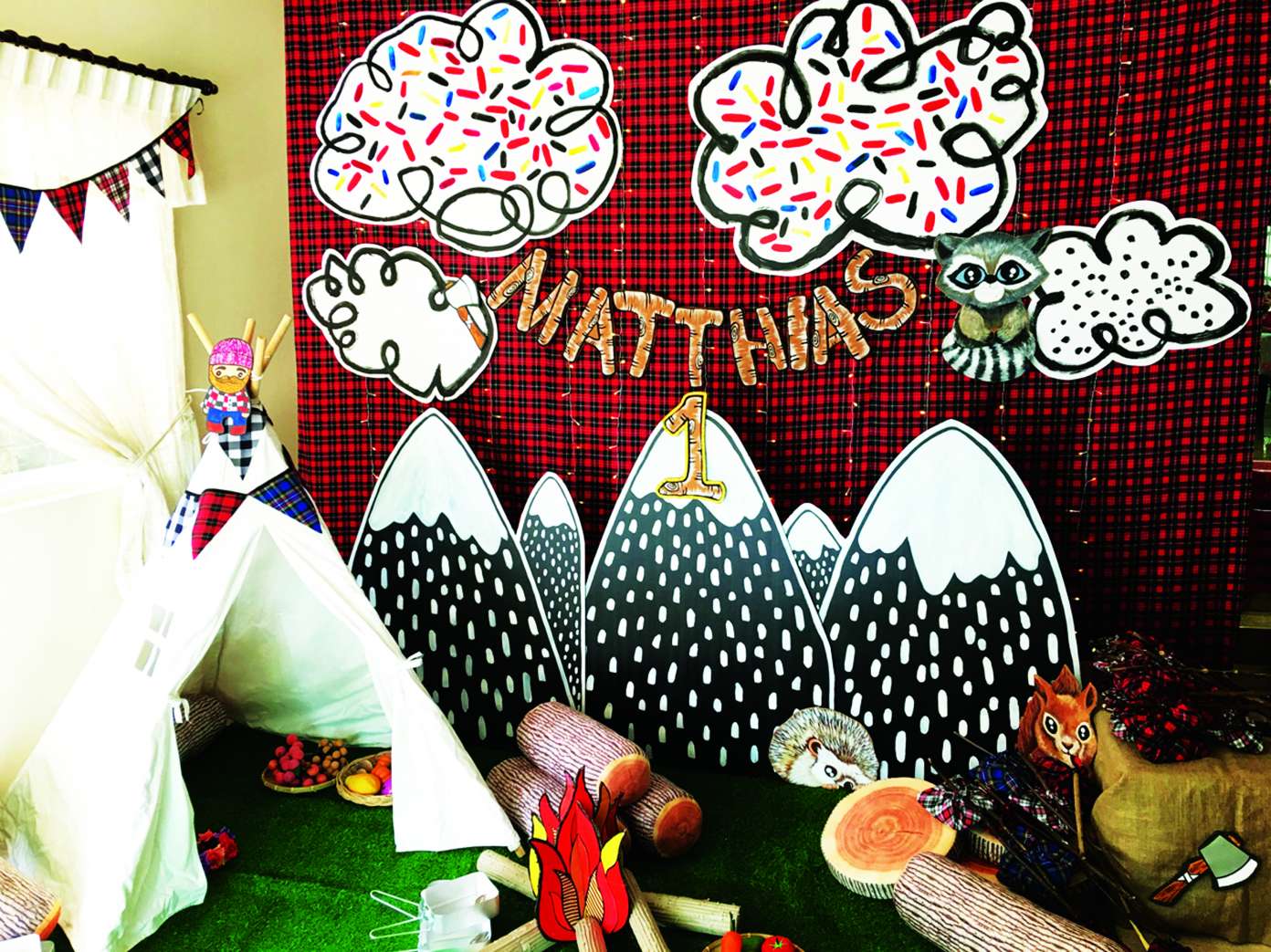 Ditch the balloons
According to Australia's CSIRO, balloons are one of the top three most harmful pollutants threatening marine wildlife. Foil balloons are even worse than latex as they take much longer to biodegrade. The good news is, there are plenty of alternatives.
Emma Robertson Chia of eco-friendly party creators Hopping Hares Parties (facebook.com/hoppingharesparties) suggests colourful pompoms, tassels or fabric bunting to create a festive look. "Use old clothing or scraps of material you have at home to make bunting. If you are not creatively inclined get your kids to cut out the triangles and then take it to a seamstress (below HDBs) to have made up for you. It's cheap and you employ someone locally." Short on time or don't have old fabric lying around? There are local shops that sell fabric bunting (givefun.com.sg, partyday.com.sg). These can be reused many times.
Add style to your setting
There's no need to set the table with plastic. Colourful fabric tablecloths and napkins are gorgeous and reusable. Borrow from friends, or try IKEA, Spotlight, or one of the many fabric shops in Chinatown or Arab St. Anything you buy can be reused for future parties and lent out to your pals for their event. For extra colour, turn to nature: flowers and leaves make eye-catching table centrepieces.
Rent or DIY
For a Pinterest-worthy deco scheme, rent a backdrop from one of Singapore's many creative party stylists: upscale party planners Stitchxmarker hand-make their stunning party decorations, which are available to rent at stitchxmarker.com. Sprinkie Parties also have backdrops and props available to rent at reasonable prices: sprinkieparties.com. Want something unique? Emma recommends creating it yourself. "Consider making something out of cardboard. It's fun to make, effective and biodegradable."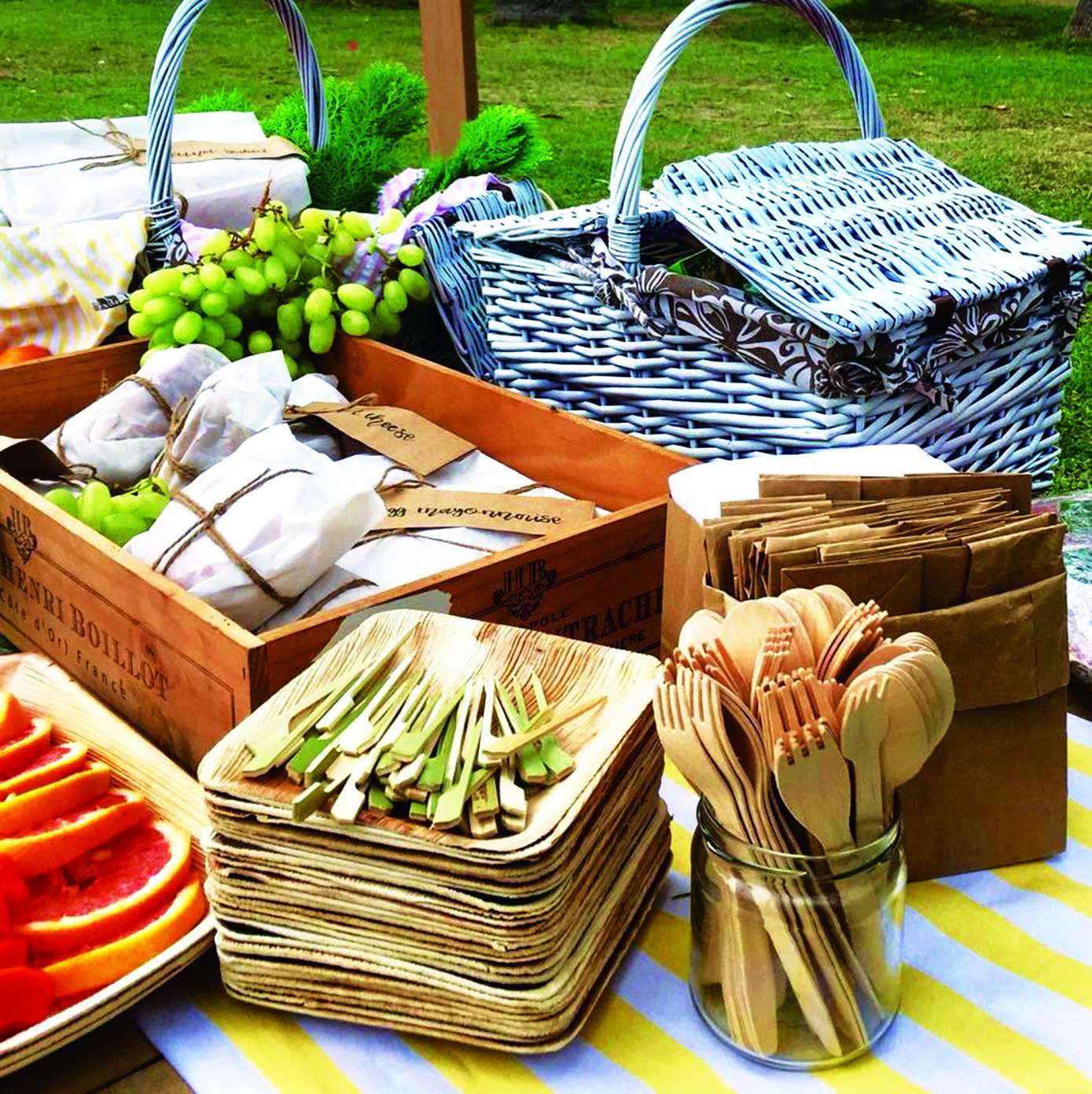 Servingware
Disposable plastic servingware is a definite case of convenience over sustainability. The best option is to use your existing plates and cutlery or borrow from friends. For those concerned about breakages or clean-up, there are several eco-friendly disposable options. Emma suggests the palm leaf plates and cutlery from Naturerustic (naturerustic.com) or The Eco Statement theecostatement.com, available on Redmart. At $3 for a pack of 10 forks, and $5 for 10 plates, it's only slightly more expensive than throw-away plastic and they are biodegradable. Swap juice boxes and plastic water bottlers for reusable jugs or pitchers. "Fill jugs with tap water and add slices of fruit like lemons or berries for a little flavour," suggests Emma. Have clearly labelled recycling bins at the party venue. "Whatever waste you do produce, sort for recycling and consider composting."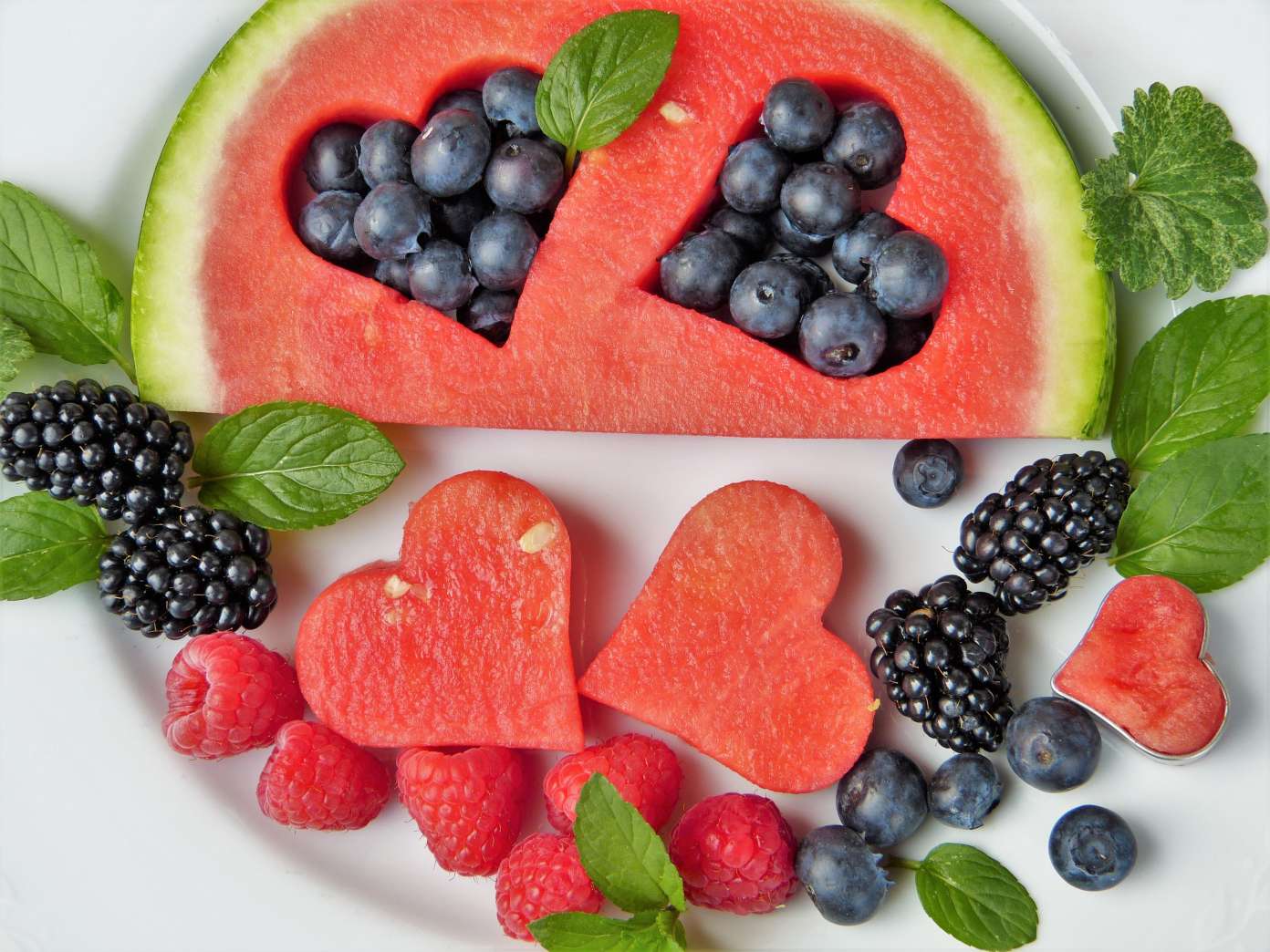 Food
If you really want to lower the environmental impact of your parties, consider serving some vegetarian or vegan food. "Animals for meat and cheese production are the single largest contributors to global warming, ocean acidification, fresh water pollution and deforestation," Emma points out. Go for fruit or vegetable skewers, platters with cut veggies, and dips like hummus and guacamole. "If you want more traditional fare try vegan nuggets by Quorn, Fry's or Marks & Spencer. I swear you can't tell the difference!"
Serving finger food also reduces the amount of plates and cutlery needed. If you are culinarily challenged, caterers Lush Platters (lushplatters.com) offer a variety of mouth-watering grazing platters presented with minimal packaging. Have some reusable containers on hand for guests to take leftovers home.
Goody bags
The dreaded 'goody bag' or take-home present usually involves plastic toys that break or get tossed aside. Emma suggests doing a craft activity to give the kids a keepsake to bring home. She threw a Viking party where children painted their own cardboard Viking shield, and a sleepover party where kids customised their own dreamcatchers. Other easy options are customising a T-shirt or bag, making a mask or jewellery.
Get the birthday child involved in making some presents for their friends. Some ideas include homemade playdoh, or rainbow popcorn. For last-minute gifts, check out eco-friendly stores like facebook.com/UnPackt.SG/ or thefirstgreenstore.com/ for sustainable gifts like plantable pencils.
Use recyclable containers to present them in, like jars tied with ribbon. "For smaller presents, toilet rolls make excellent wrapping," Emma suggests. For alternatives to traditional wrapping paper or gift bags try cloth bags or get the kids to create some artwork on recycled paper.
These small steps will go a long way to reducing the waste but maximising the fun produced at your next kids party.