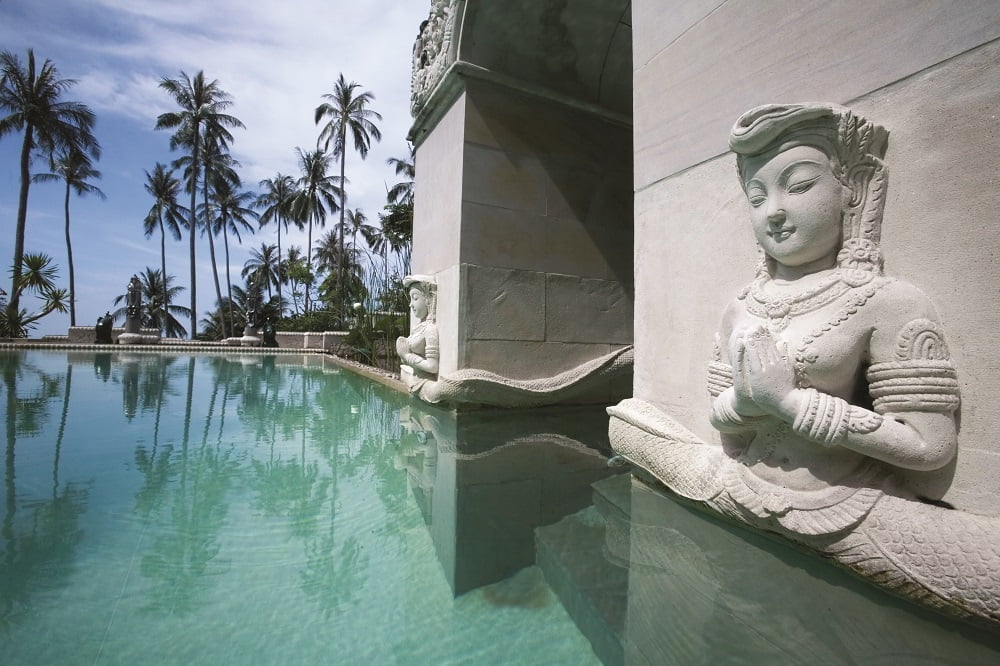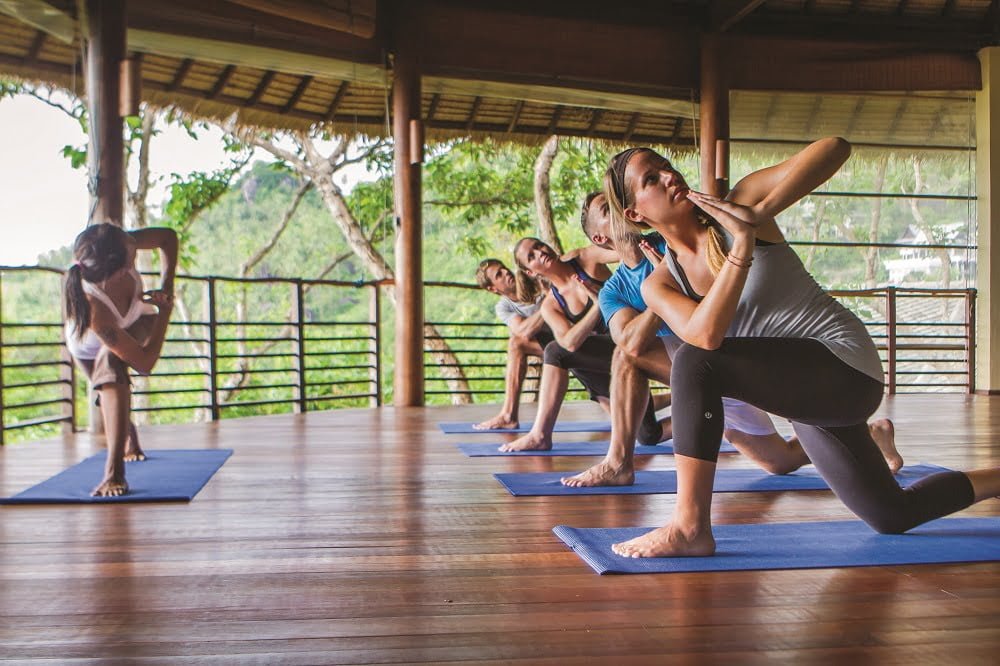 To be honest, I wasn't sure if I'd even make it to Kamalaya, a Wellness Sanctuary and Holistic Spa resort located on Koh Samui's peaceful south coast. Recently diagnosed with a painful spinal condition, I've been finding it a challenge to walk around the block, let alone bend myself into yoga poses or rise at dawn for a fitness class. Prior to arrival, I hurriedly checked the program box, 'Relax & Renew', thinking that their 'newcomers to wellness' program would be the gentlest entry point for my five-night stay.
Arrivals hall
After a short, direct flight from Singapore, I'm met at the airport, handed a cold towel and driven the 40 minutes out to the resort, accompanied by the sound of peaceful birdsong on the car stereo. Right away, I feel calmer. Speeding past busy tourist areas and markets, I arrive in the evening at the resort, nestled on a hillside in a lush Thai jungle. I'll have to leave exploring for the morning. I've already had a Venti Starbucks coffee, waffle bikkies and an airline curry for dinner, so I knock back a super heathy purple welcome drink made with butterfly pea, coconut water and a squeeze of lime, and head for my luxurious digs – a spacious villa I suspect might be overlooking the ocean by the sound of waves that send me straight to sleep.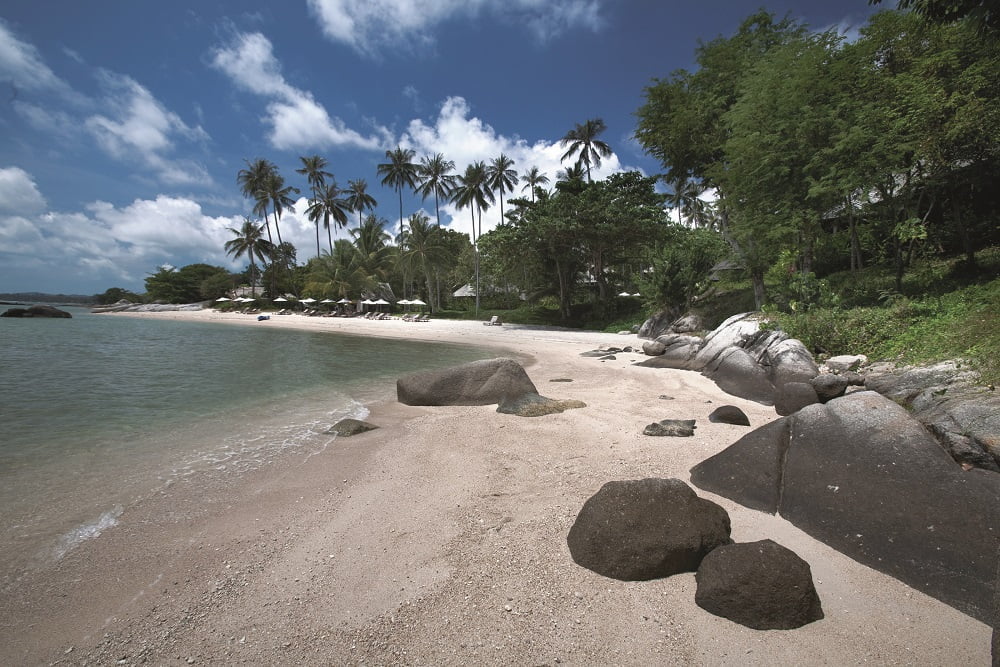 Rise and shine
Waking to burbling frogs, I raise the blinds and exhale. Kamalaya boasts its own white sand beach, pretty granite boulders rising from the blue sea, banyan trees, ponds topped with pink lotus flowers, swaying palms and serene swimming pools. A couple of friendly butterflies flap gently across my path as I make my way up the steep hill for breakfast. Quite simply, it's paradise.
The buffet at the main alfresco restaurant, Soma, is unlike anything I've ever seen; an explosion of colour and healing, healthy foods. There's no greasy bacon or hash browns here. I grab a plate of fresh tropical fruits, and a couple of shots (kale, turmeric and a green concoction made out of a leafy herb called gotu kola are soon to become my go-tos) Although some guests are on a 'detox' or 'ideal weight' menu, in general Kamalaya's approach to nutrition ditches extreme dieting and promotes eating foods that nourish the mind, body and spirit. Their menu is extensive, seasonal, and features a variety of a la carte 'healthy' Thai classics, plant-based dishes, fish and some lean meats. Breakfast includes buckwheat and pumpkin pancakes, poached eggs, a sprawling salad bar, soups, nuts and seeds, and even gluten free breads, cakes and croissants. Although this is the ideal place to kick a habit, I'm not ready to give up my decades' long morning caffeine fix. I order a latte, enjoy a delicious bowl of bircher muesli and make my way to the wellness centre.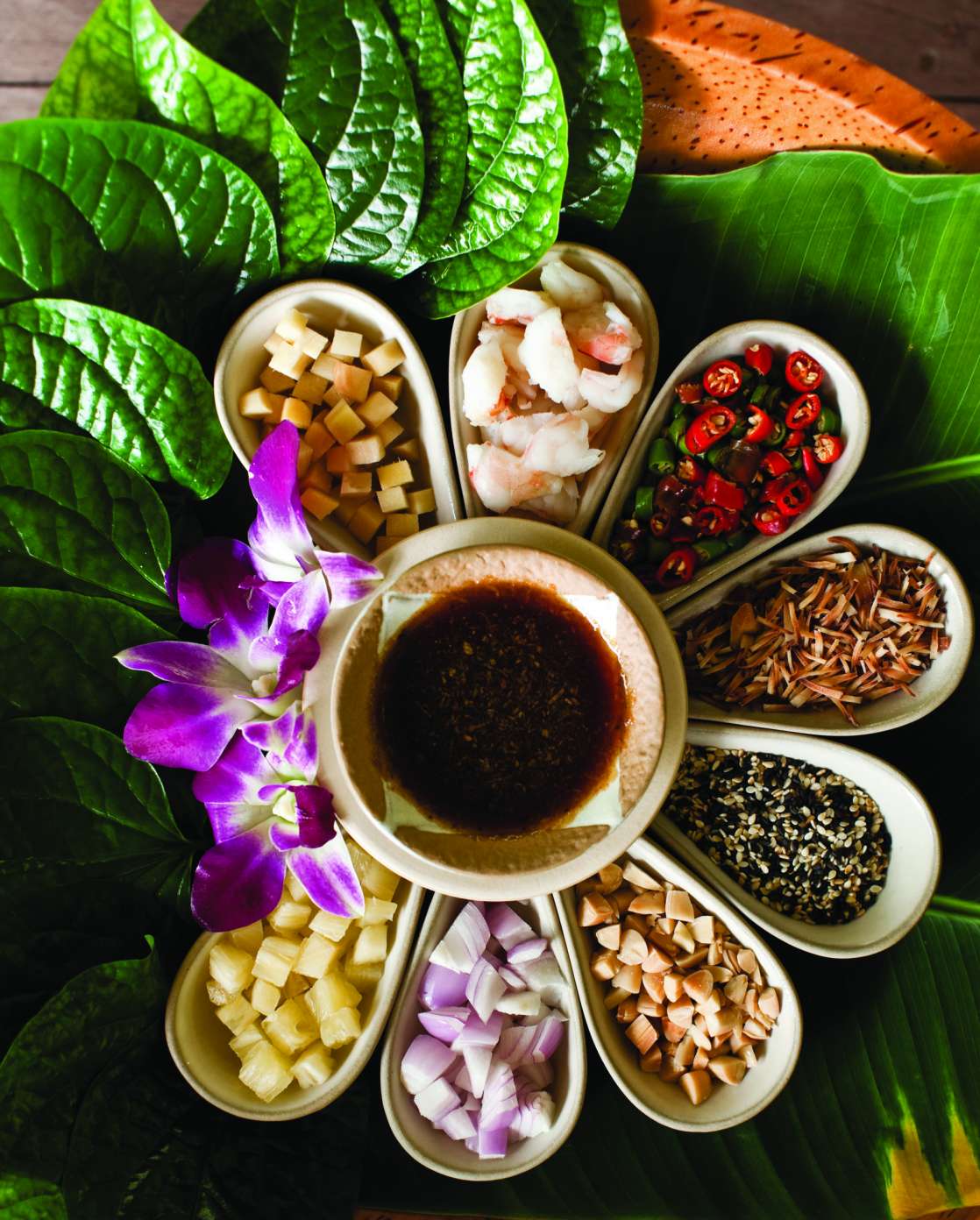 Wellness consultation
Every guest at Kamalaya begins their stay with a wellness consultation. A nurse gives me a once over and performs a 'body bio impedance analysis', which measures my fat-to-lean-muscle ratio (not great) and my cellular health (pretty good). Then I meet with Emily Sarkies, a lovely, positive Australian naturopath, who puts me instantly at ease as we chat about my goals during my stay. They're fairly modest: to kickstart a healthier lifestyle, and protect and strengthen my still fragile spine. I'm nervous and a little defensive, but she's completely supportive, non-judgemental and wise. I'm in good hands.
After consulting the onsite physio team as to whether I could switch to the new 'Structural Revival' program, which is designed to realign the body, reduce tension, and rehabilitate injuries, I'm advised to stick with my original choice, which includes a slew of wellness therapies, alongside daily rotating activities.
As well as individualised programs, Kamalaya offers a holistic activity schedule which includes aqua-aerobics, cooking classes, meditation, tea sharing, wellness workshops, stretching, yoga and even some offsite tours to temples and other local areas of interest. Some guests head off for a sunset sail and snorkel one evening and spot a rare blue stingray. Although I'm usually one for excursions, I opt to stay within the bubble of the resort, trying to focus on relaxing and renewing.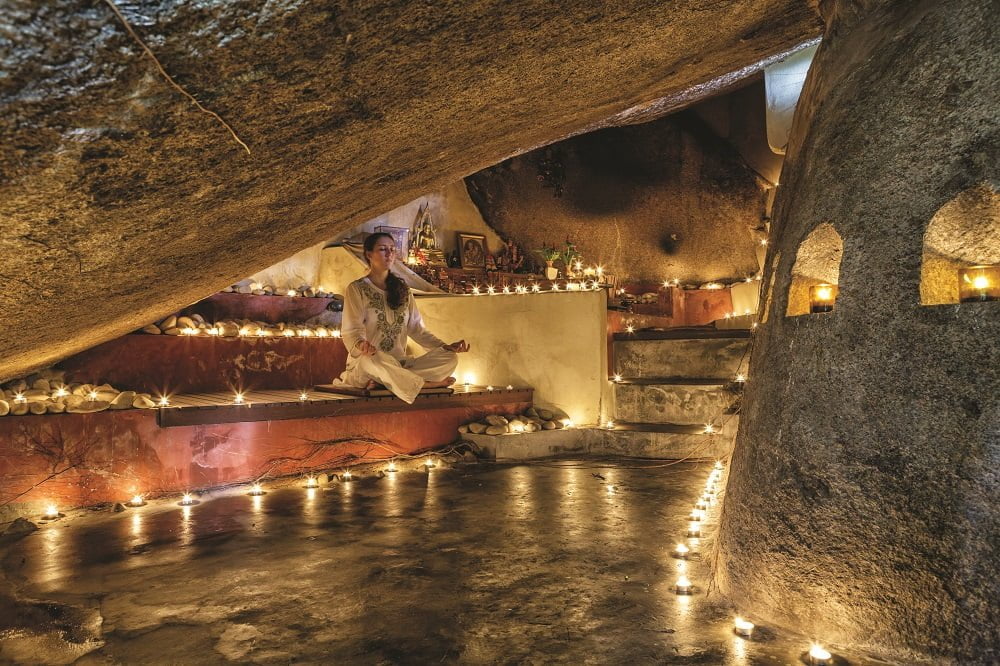 Treatment time
Kamalaya takes cues from both Eastern and Western healing therapies which transcend the standard spa experience. Their world class team includes skilled massage therapists, doctors, physios, acupuncturists, nutrition experts, personal trainers, yogis, gurus and mentors.
Every program includes heavenly daily treatments in the tranquil open-air wellness centre. I kick things off with a Lotus Blossom Scrub & Wrap, followed by a 90-minute Vital Essence Oil Massage. The therapists are some of the best I've ever encountered; intuitive, caring and discreet. I also try traditional Asian hand and foot massage, Indian head massage, far infared sauna (30 minutes in a wooden hot box) and an unusual Chi Nei Tsang massage of the stomach and internal organs. It's the only treatment I find challenging (most guests do at first). The rest leave me in a state of deep relaxation.
There's plenty of ways to stay well here – I also visit the state-of-the-art gym, Pilates reformer studio, yoga pavilion overlooking the water, two swimming pools, hot pools, steam rooms, and even a monk's cave. I tentatively step inside the small, spiritual space early one morning, lighting an incense stick and setting an intention for the day. I'm starting to find my bliss.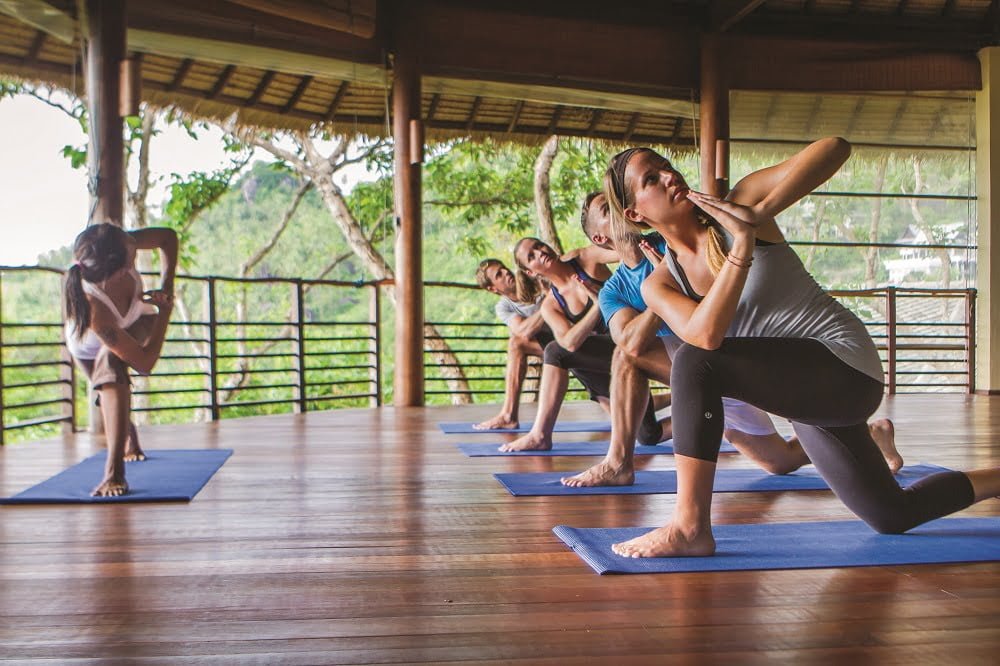 The people you meet
Perhaps the biggest surprise is how many fellow wellness warriors I connect with. I'm an introvert at heart, but at the long communal table, I share my meals with a group of fascinating people from all over the planet. Swapping stories over beautifully presented plates, tea and healthy mocktails is a joy – no wonder some guests return to Kamalaya for many years, each time gathering more friends and ideas for reinventing their lives.
As I check out on my final day, I've miraculously swapped my morning coffee for mulberry tea, my back is in good shape, and I feel energised and ready for a busy period ahead. I'm farewelled by a new friend from Bhutan, who presses her contact details into my hand and waves me off. As I leave this magical place and head back to the urban jungle of Singapore, I can only hope I'm lucky enough to return one day.
kamalaya.com