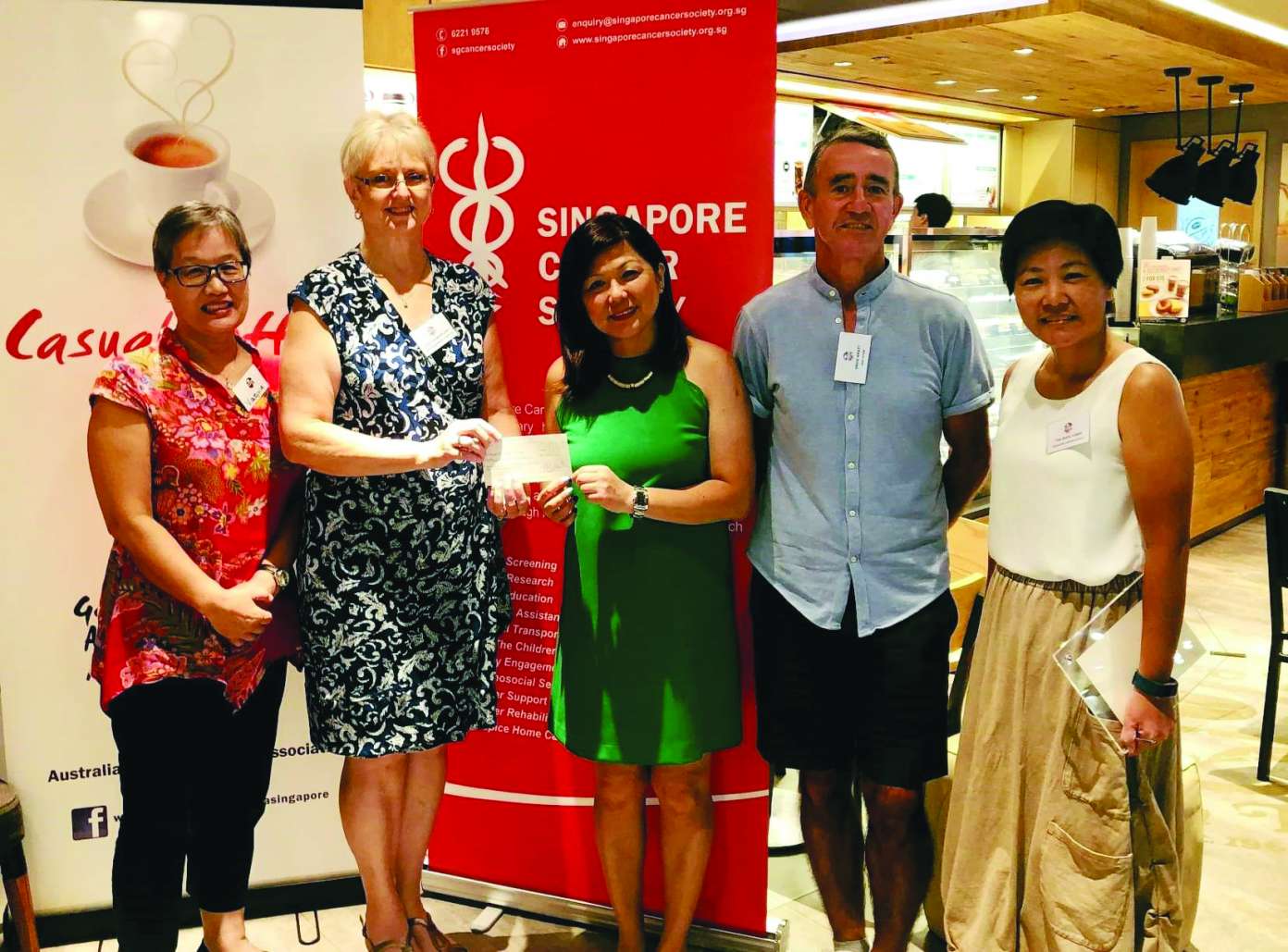 ANZA Action's adopted charities support many groups such as the elderly, disadvantaged women, cancer patients, youth and children. Their work includes:
Empowering women
Dress for Success enables women to achieve financial independence by providing them with career and interview coaching, and suitable work clothes. ANZA members have volunteered as stylists, career coaches and boutique support, as well as providing clothes when the boutique needs donations. singapore.dressforsuccess.org
Dress for Success currently needs a volunteer graphic designer, and two new Board Members to support the organisation with finance skills and fundraising expertise.
The New2U Thrift Shop is part of the Singapore Council of Women's Organisations which works towards equality for women in Singapore. ANZA members volunteer in the shop, and you can donate good condition clothes, toys, and crockery. scwo.org.sg
The New2U Thrift Shop is holding a bazaar on 23 – 24 November, 10am to 4pm, 96 Waterloo St.
Aidha empowers Foreign Domestic Workers and low-income women to achieve financial independence through education. ANZA volunteers act as mentors, teaching the Aidha curriculum to students on Sundays. aidha.org
"The students' joy and sense of achievement during graduation is so special, and the rewards of being part of this are beyond words," says Cathy Heeley, ANZA volunteer.
Assisting the older generation
The Salvation Army provides social services to Singaporeans in need. ANZA members have been supporting the Food Ration Programme and Elderly Drop-in Programme for over 10 years. salvationarmy.org/singapore
"Our volunteers support the Salvation Army with their time and enthusiasm, and in return they interact with an often unseen side of Singapore. They get the biggest smiles and 'thank yous' from the uncles and aunties during food delivery," says ANZA volunteer, Virginia Soh.
Cycling Without Age (CWA) has a vision for a world in which no senior faces isolation, and where they can 'feel the wind in their hair'. Since its launch in 2015 CWA Singapore has grown to 600 volunteers and has given more than 10,000 seniors free trishaw rides. ANZA volunteers have been part of this history. cyclingwithoutage.sg
Youth, children and families
Babes assists pregnant teenagers with information and support. Their vision is for an inclusive society, where pregnant teenagers needing support will not feel estranged or marginalised. Babes is one of the recipients of the generous donations that ANZA members make at events. babes.org.sg
"For more than two years, ANZA has been a constant in our partnership and fundraising journey. The donated funds have enabled us to conduct skills-based workshops and provide transport allowances to our beneficiaries who were in need," says Anu Cherian, Community Partnership Executive, Babes.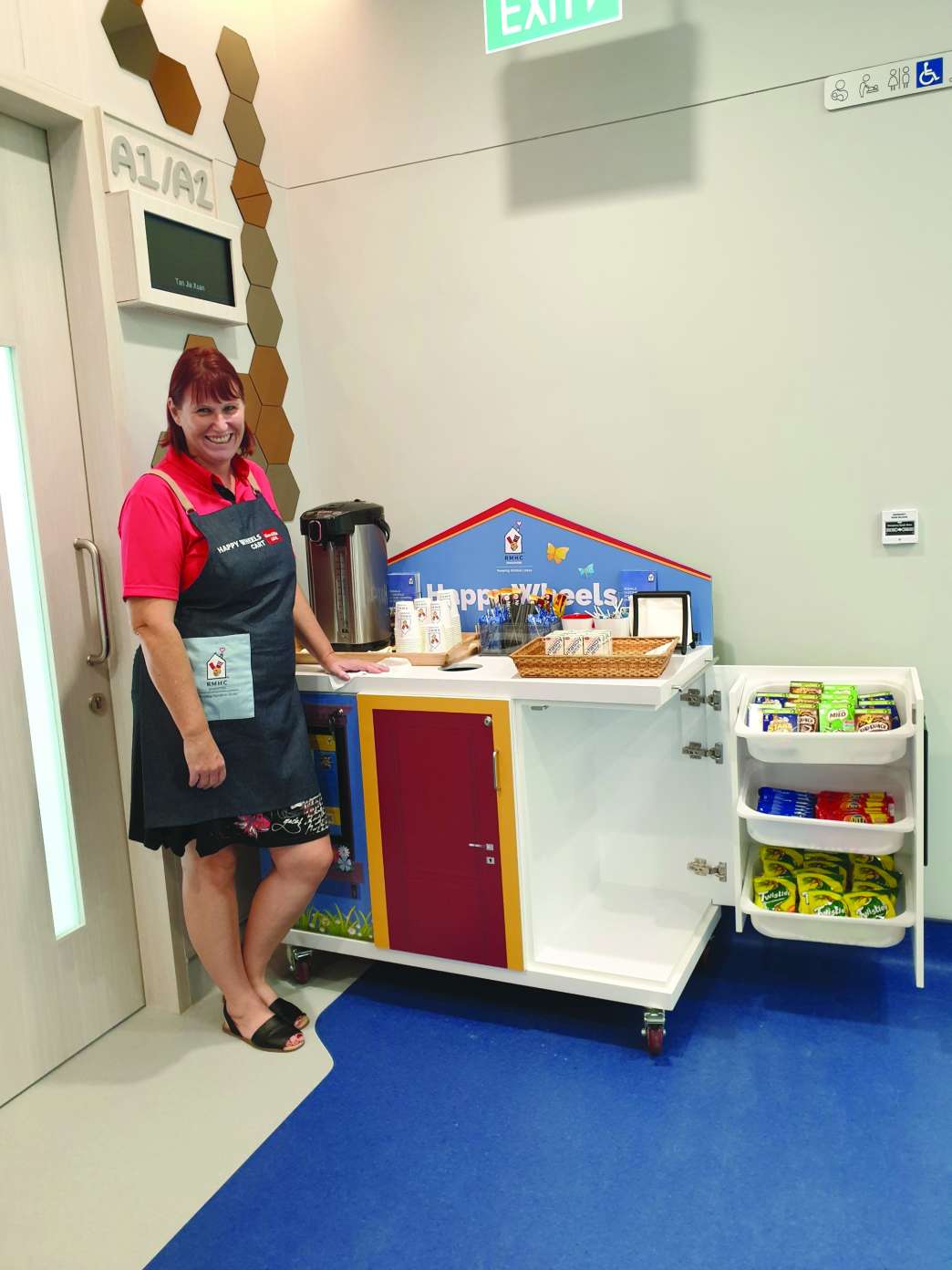 Ronald McDonald House Charity (RMHC) improves the health and wellbeing of children in Singapore. Our committed ANZA volunteers support the work of the charity at the National University Hospital, where they assist in the operation of the family room and support families whose children are being treated in the hospital. There are many ways to support RMHC, from volunteering to donating snack packs for young outpatients. rmhc.org.sg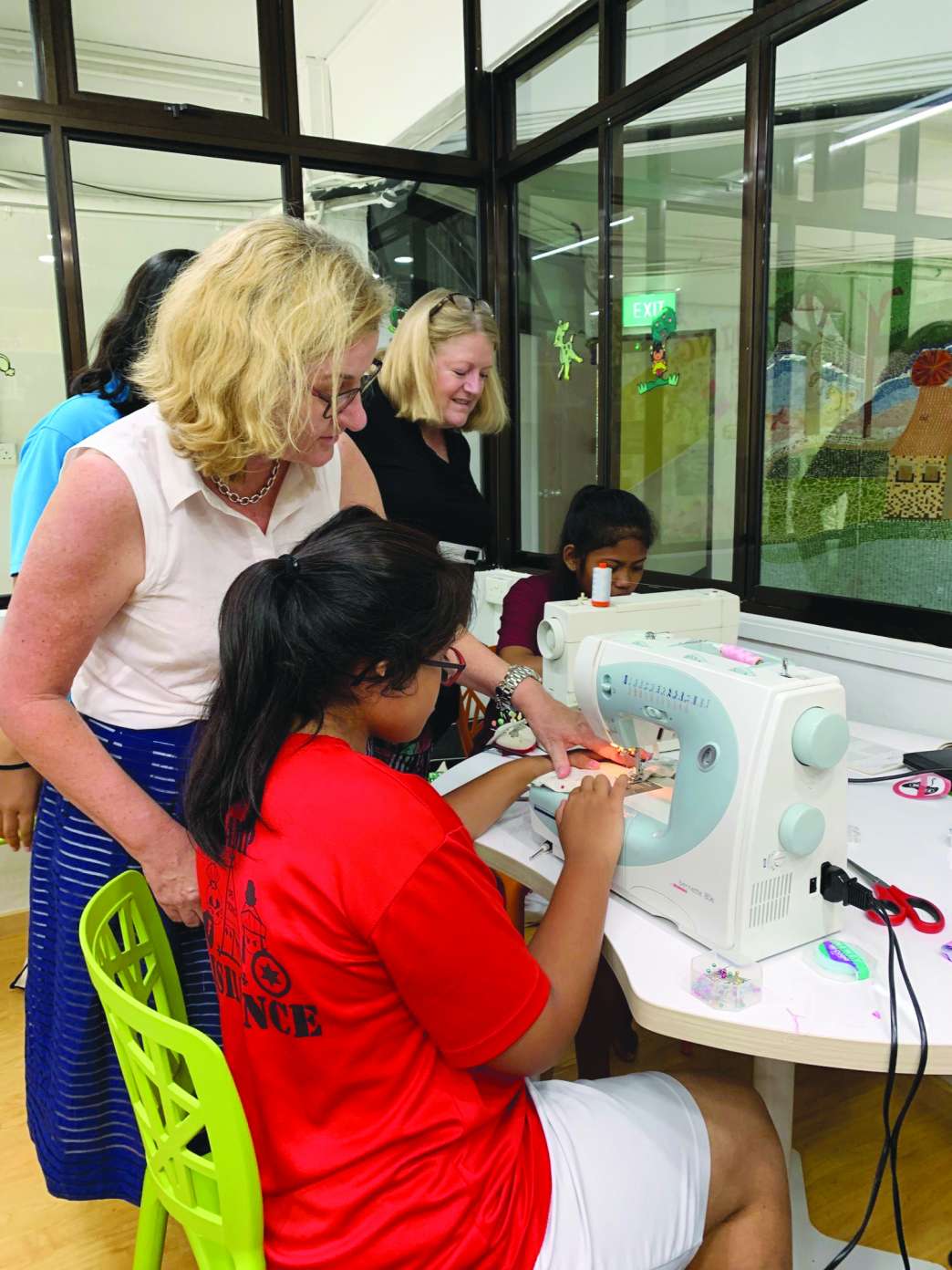 Children's Aid Society and Melrose Home provides services to families and children, including residential care for vulnerable children. ANZA supports them with volunteers and donations from our fundraising events. Having had a long relationship with Secret Men's Business, Melrose Home is now also working with the Stitches Group who provide workshops and will support residents to sew bags and tissue packet covers for sale at the Society's 117th anniversary gala dinner. childrensaidsociety.org.sg
Supporting diversity and opportunities for everyone
Riding for the Disabled Association (RDA) runs a riding therapy programme for people with disabilities. ANZA members volunteer as side walkers or horse leaders, and help out in the stables. rdasingapore.org "Riding therapy provides enormous benefits to a person with disabilities. It is a joy to see the improvements children make during the 10 week programme, as well as the special connection between the horses and riders," says Deborah Gillies, ANZA volunteer.
IC2 Prephouse empowers those with visual impairments to live independently, and provides support for young people to remain in school. This year, six ANZA volunteers assisted IC2 Prephouse and their beneficiaries with a trip to Gardens by the Bay, where they visited the Flower Dome and completed a fun amazing race activity. ic2.com.sg
Through their hawker centre, Dignity Kitchen, and bookshop, Dignity Mama, Project Dignity creates opportunities for unemployed adults with special needs to train in a vocation and gain employment. Project Dignity encourages ANZA members to experience their hawker centre in Serangoon, or order their catering online. projectdignity.sg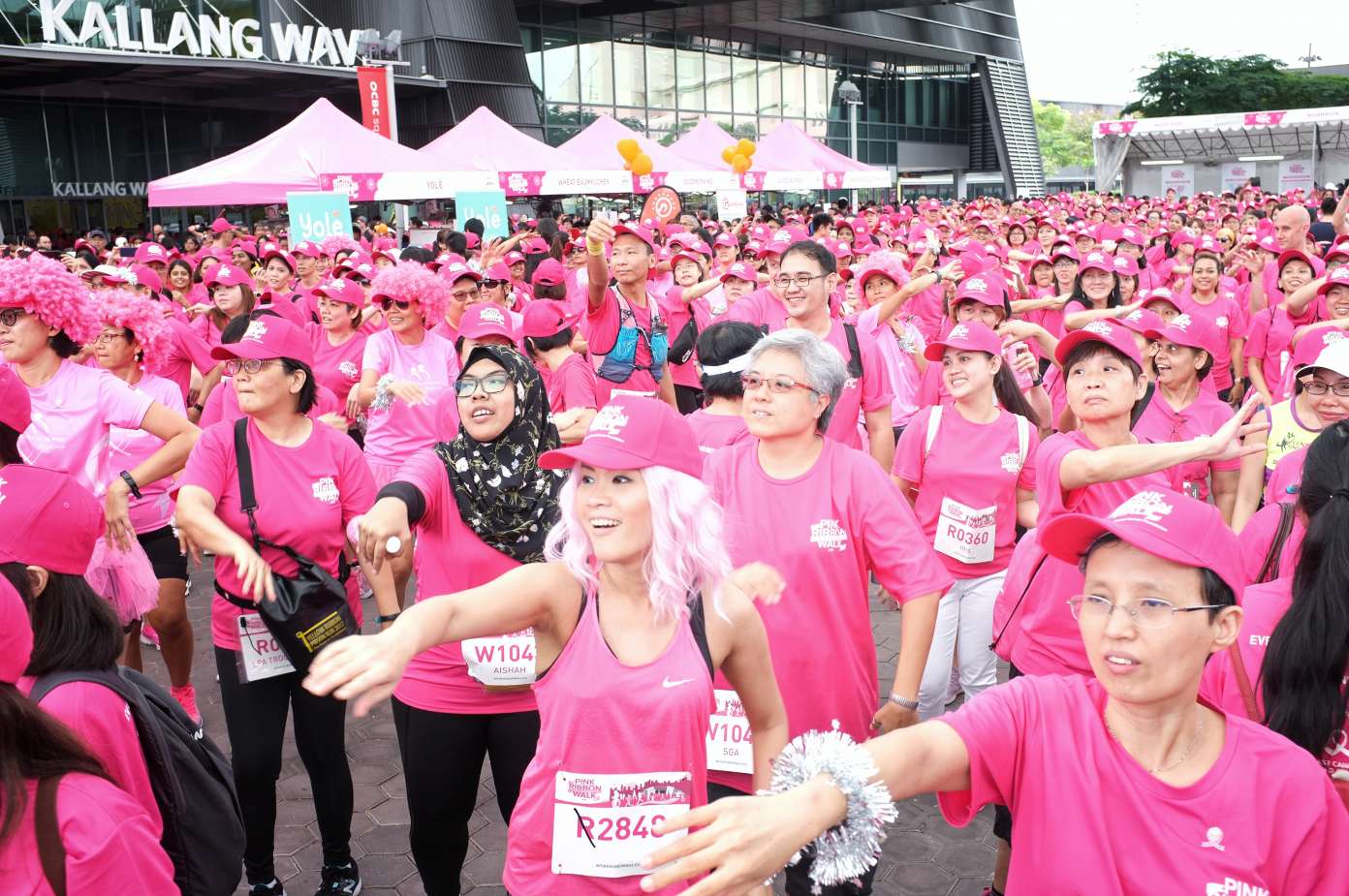 Supporting those with cancer
The Singapore Cancer Society's mission is to 'minimise cancer and maximise lives'. ANZA volunteers have supported their work in the community, and this year the ANZA Biggest Morning Tea raised nearly $5,000 for the Singapore Cancer Society, which will go a long way to supporting their important work in the community. singaporecancersociety.org.sg
Want to get involved? Contact suzanna@anzaaction.org.sg or check the ANZA Action Facebook for opportunities. facebook.com/groups/755798497783855/