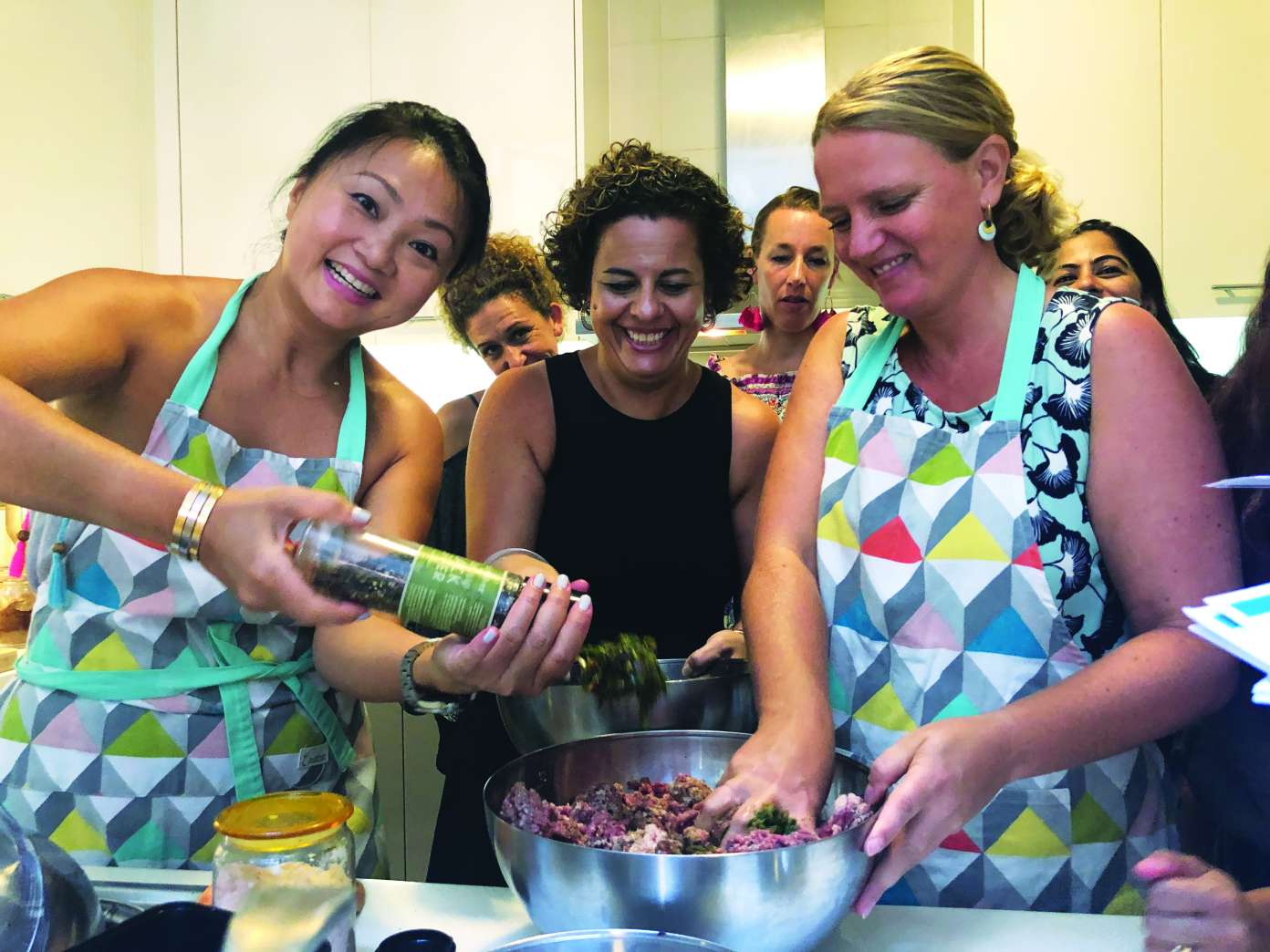 American/British dual citizen expat Michelle Pilarczyk arrived in Singapore with her family in 2012. Three years later, when she was still struggling to meet people, she posted on a Facebook forum searching for a handful of women to start a cooking group. "I just put it up and said 'I'm looking for nine women from different countries to cook with me', and I got around two hundred responses," says Michelle. After realising the huge interest in the idea, she formed an organisation to manage the administration of the group, and International Cooking Club Singapore (ICCS) was born. "We started out with 20 cooking groups and we grew to a peak of 30 cooking and baking groups," explains Michelle.

The structure of the organisation is simple. Each group of approximately ten ladies meets either fortnightly or monthly at one of the participants' homes, on a rotating basis. The host decides the recipes for that meeting and gathers the ingredients. The group cooks the meal together, then eats it as either lunch or dinner. There are no fees, you simply buy the ingredients when it's your turn to host.
To accommodate both working and non-working ladies, there are groups that meet on weekdays, evenings and weekends. Dietary restrictions are also accommodated. "We have a gluten-free group, and two vegetarian groups," says Michelle. Ladies wanting to join just need to fill in a form outlining their available times and any dietary preferences.
One of the key factors in forming each cooking group is diversity. "Back in 2015 our mission statement was to promote cross-cultural exchanges. We don't want too many people of the same nationality in one group," explains Michelle.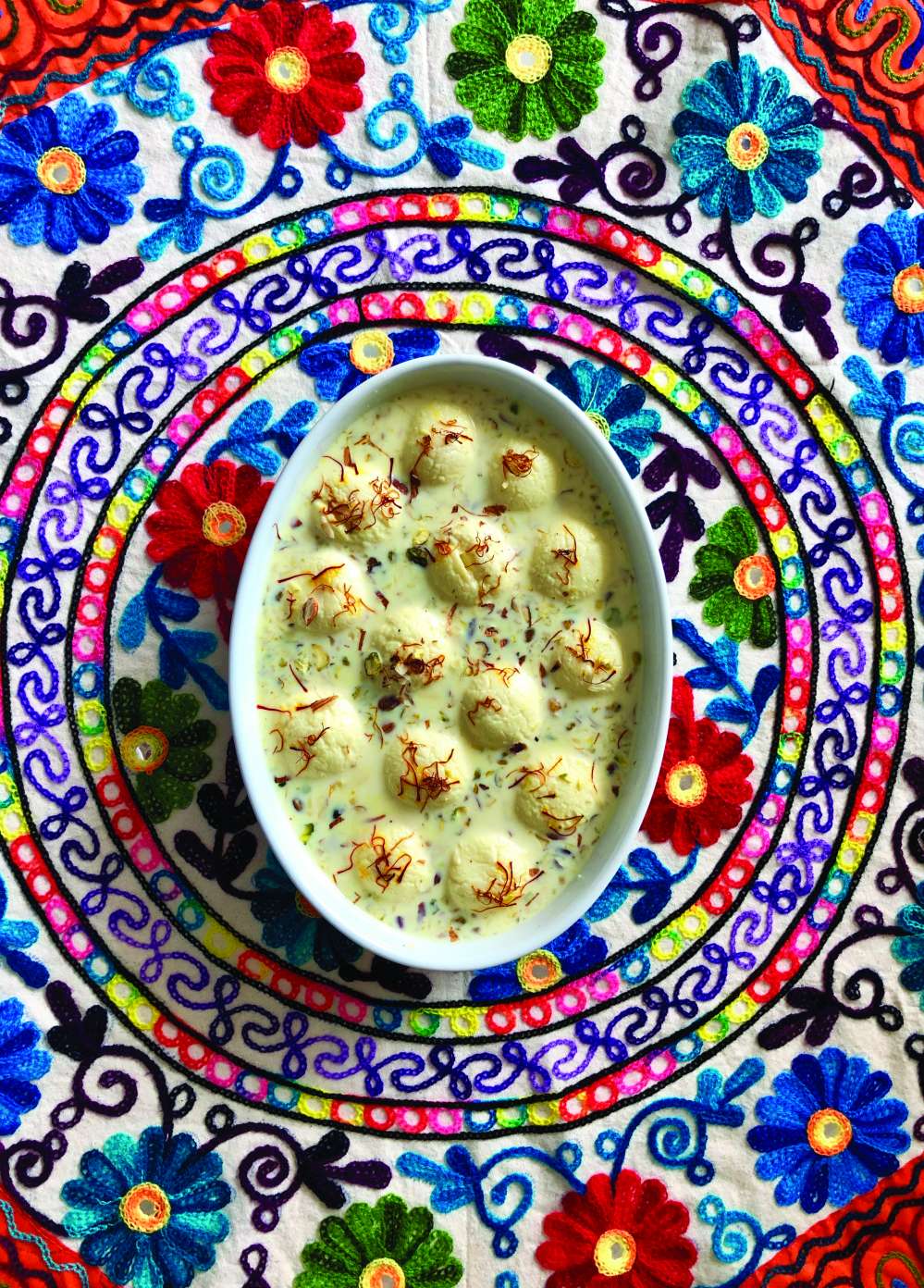 This focus on diversity and multi-culturalism has resulted in ladies of 93 different nationalities participating in the organisation. "Food has a special way of bringing people together and opening minds, regardless of culture, religion, nationality and race."
Singaporeans are also included. "We're not just expats. I think it's a shame when you go to a country and you never get to know people who are local. I very much wanted to encourage Singaporeans to join," says Michelle. "Currently around 5% of the active participants are Singaporeans."
The organisation welcomes all levels of cooking experience. "When it comes to cooking skills it doesn't matter, what's really important is that they're keen to make friends, have fun and learn. That's what it's about," says Michelle. "We welcome the type of person that says 'I can't cook that well' – to them we say 'awesome, come on in'! That's the spirit of what we are."
The multicultural nature of the group encourages people to learn recipes from across the globe and expand their culinary repertoire. "Because we're so diverse, what's basic to one person is exotic to another. I have a Japanese lady in my group and we all wanted to know her miso soup recipe. She was saying 'it's just miso soup!' But it's intriguing to the rest of us to learn how to make homemade miso soup, especially as it was an authentic family recipe."
Over her years of running the group, Michelle has noticed other benefits for the participants. "It's not just culinary skills and making friends, but gaining confidence. For example, it helps people to build their English in a very unintimidating setting. In the kitchen you don't really need to talk, you can just watch, but little by little you
chime in."
The club holds larger functions three or four times a year, so ladies from different groups can meet. "We have around 60 people and everyone brings a dish, ideally from their own country. We usually get at least 30 nationalities in the group, it's incredible." A popular feature of the lunches is the tasting competition, where attendees vote for their favourite dishes across several categories. "It's so exciting because you get the ladies who, when they joined said, "I'm not a good cook", and then they're winning prizes. They just feel so proud."
To find out more about ICCS, head to iccs.org.sg or instagram@iccs_sg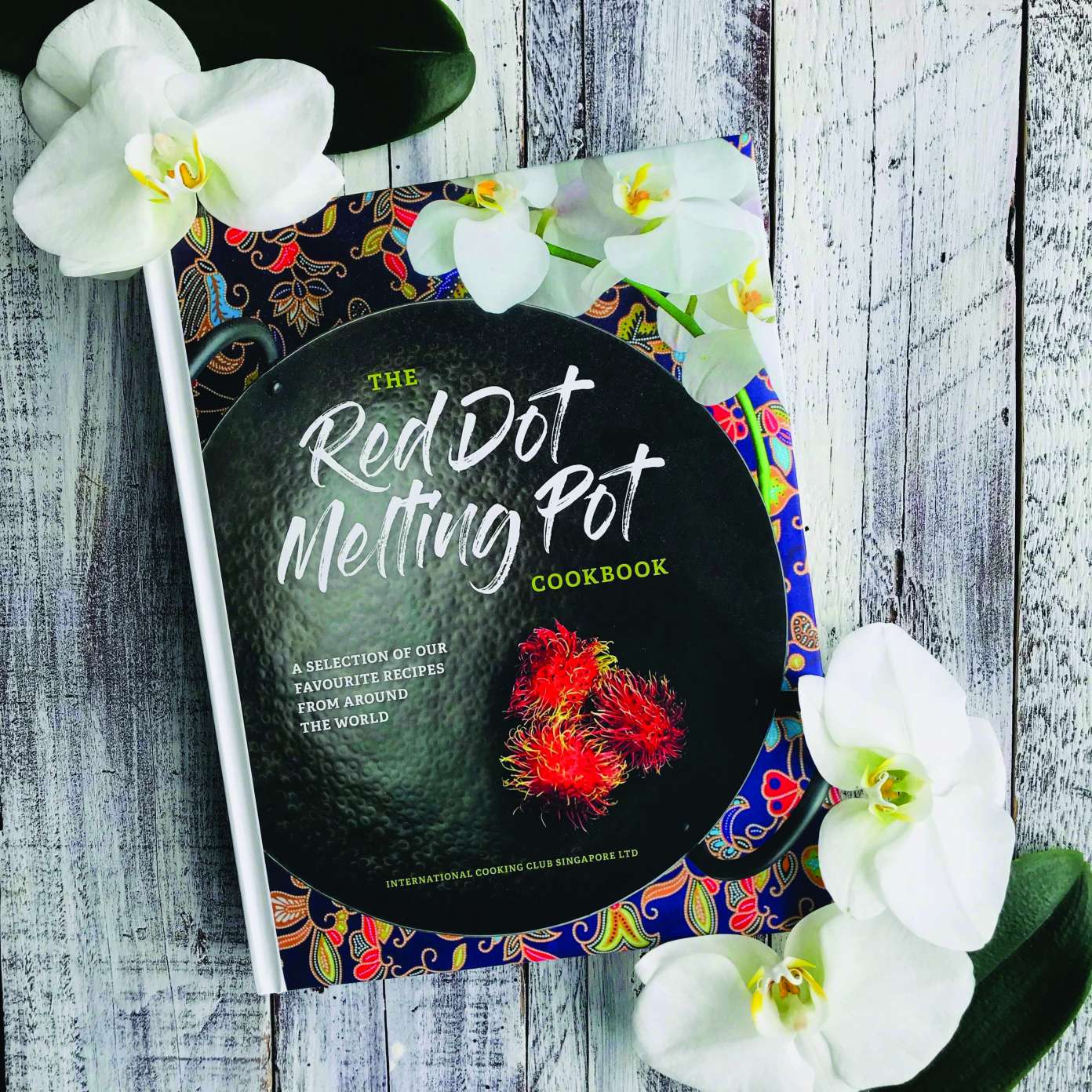 The Red Dot Melting Pot Cookbook
In 2017 Michelle self-published a collection of recipes from the ICCS meetings.
The 223 recipes in the book come from 75 different countries. Michelle chose the final ones from dishes that won prizes at the Pan-ICCS events, and the recipes that were most popular within the groups. Michelle admits it was a challenge. "We took more than 38,000 photos!" The initial print run of 2000 copies sold out in four months. Order online at iccs.org.sg.