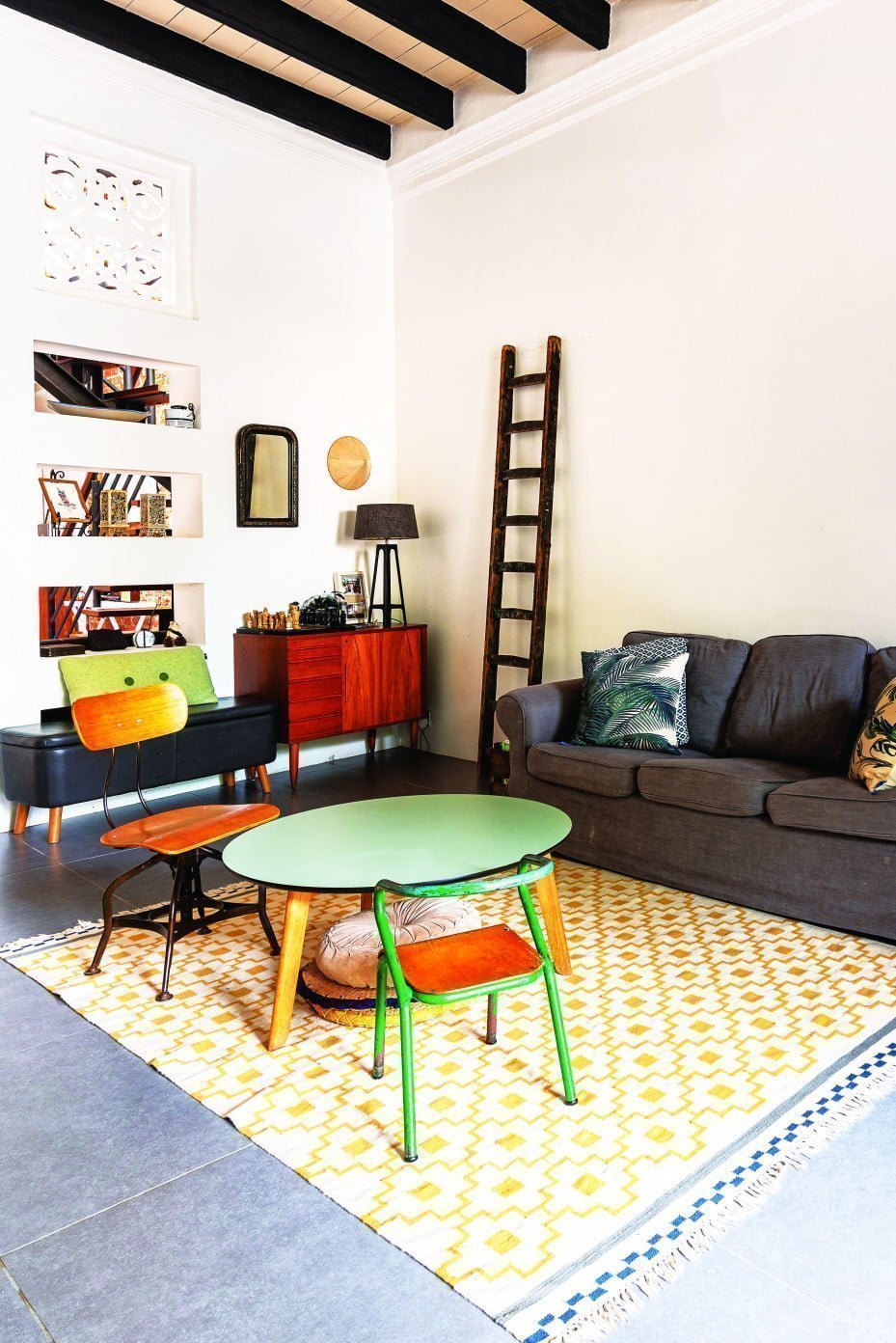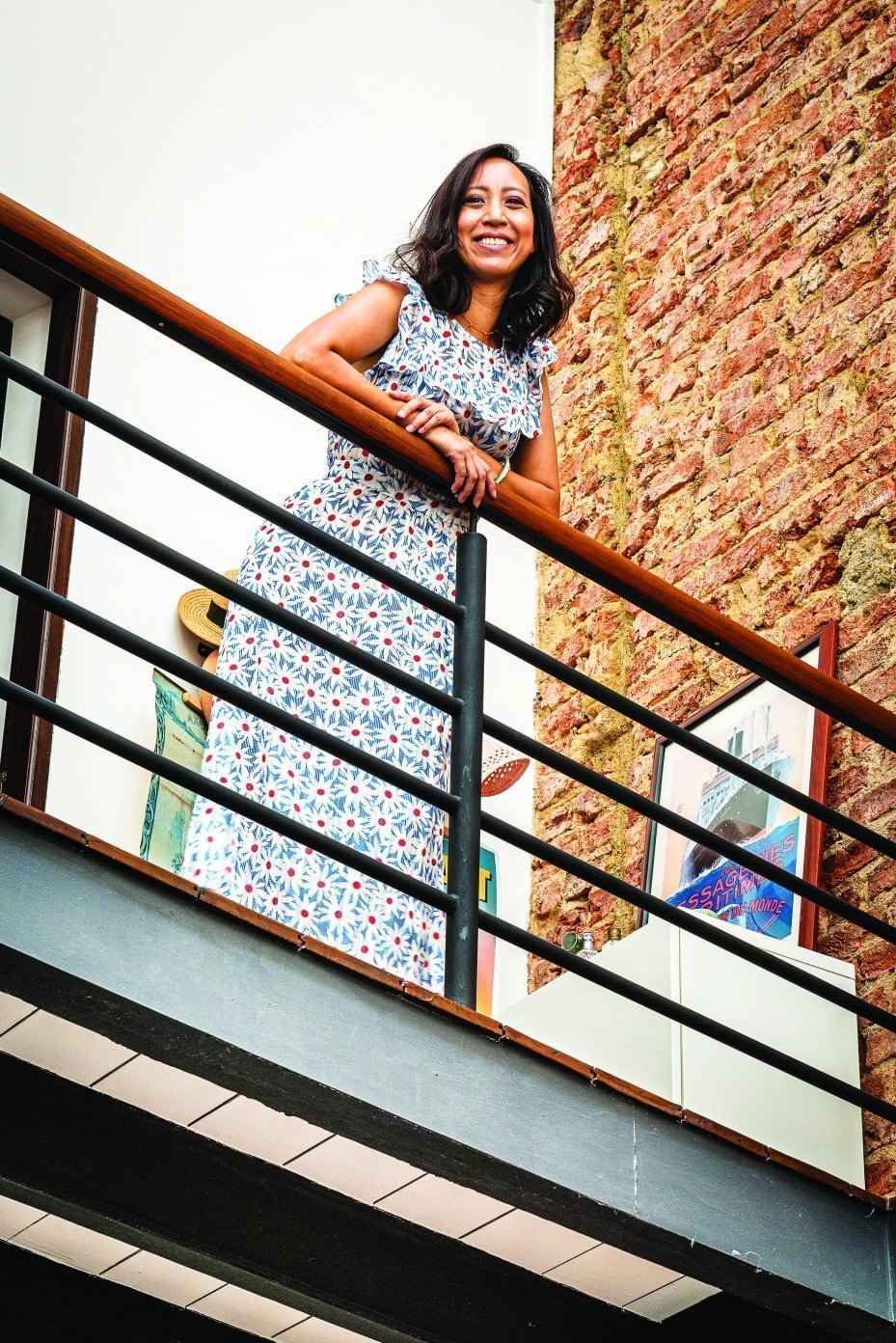 Where is your home country and how long have you lived in Singapore?
My parents came to France in 1979 as political refugees from Vietnam and I was born there – I'm the eldest of four siblings. We've also lived in the Netherlands and Dubai and we've been in Singapore for three and a half years.
Why did you choose this living space?
We loved the high ceilings as they reminded us of our home in the Netherlands, and the outdoor spaces in the front and back of the house, which are ideal for drinks. We are into historical buildings with a modern twist and we knew when visiting this house that it would become our home. It looks small from the outside but it's very long and spacious.
How have you set up the home?
We divided the house into several spaces. The light well in the middle of the building creates a subtle division between a more relaxing, quiet seating area for reading or lounging and action areas such as the playroom and the kitchen.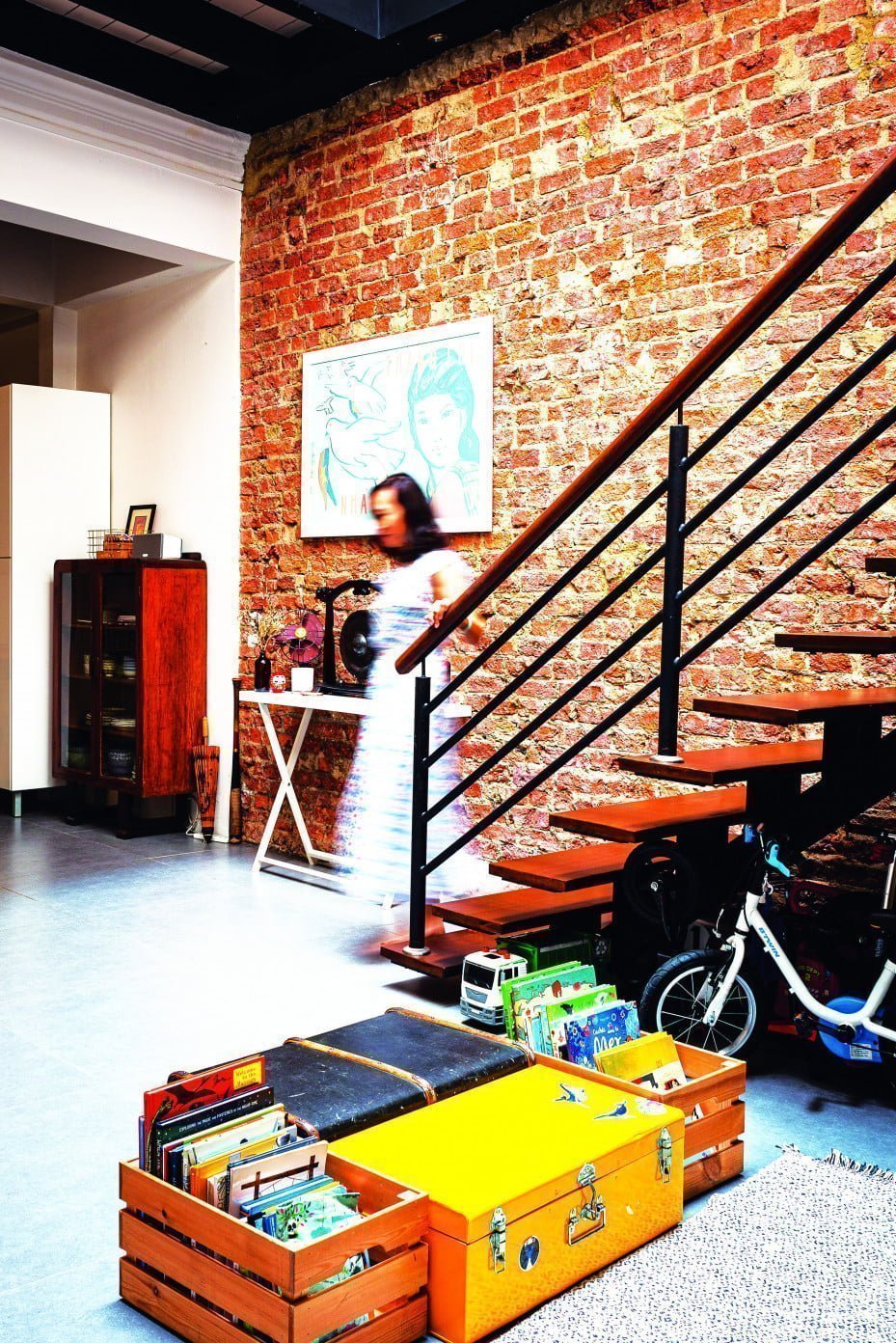 What do you love most about the house?
I love that there are very few separating walls, everything is open. We love the little village and family vibes of our neighbourhood. We always see the same people in the playground, so our kids play and grow together. The parents chat with each other, and some have become my friends – even best friends.
What are your favourite local haunts?
I love walking from Joo Chiat Road to East Coast Road with my son. As a French family, we love our local cheese shop, which also has a good selection of wine and our new bakery Petit Pain on Joo Chiat Road. For retail therapy, one of my favorites is the Vintage Tale where you can find premium vintage clothes from Italy and sometimes vintage Gucci and Celine bags. Three times a week I go to the Barre Lab and head to Estheclinic for a quick facial treatment.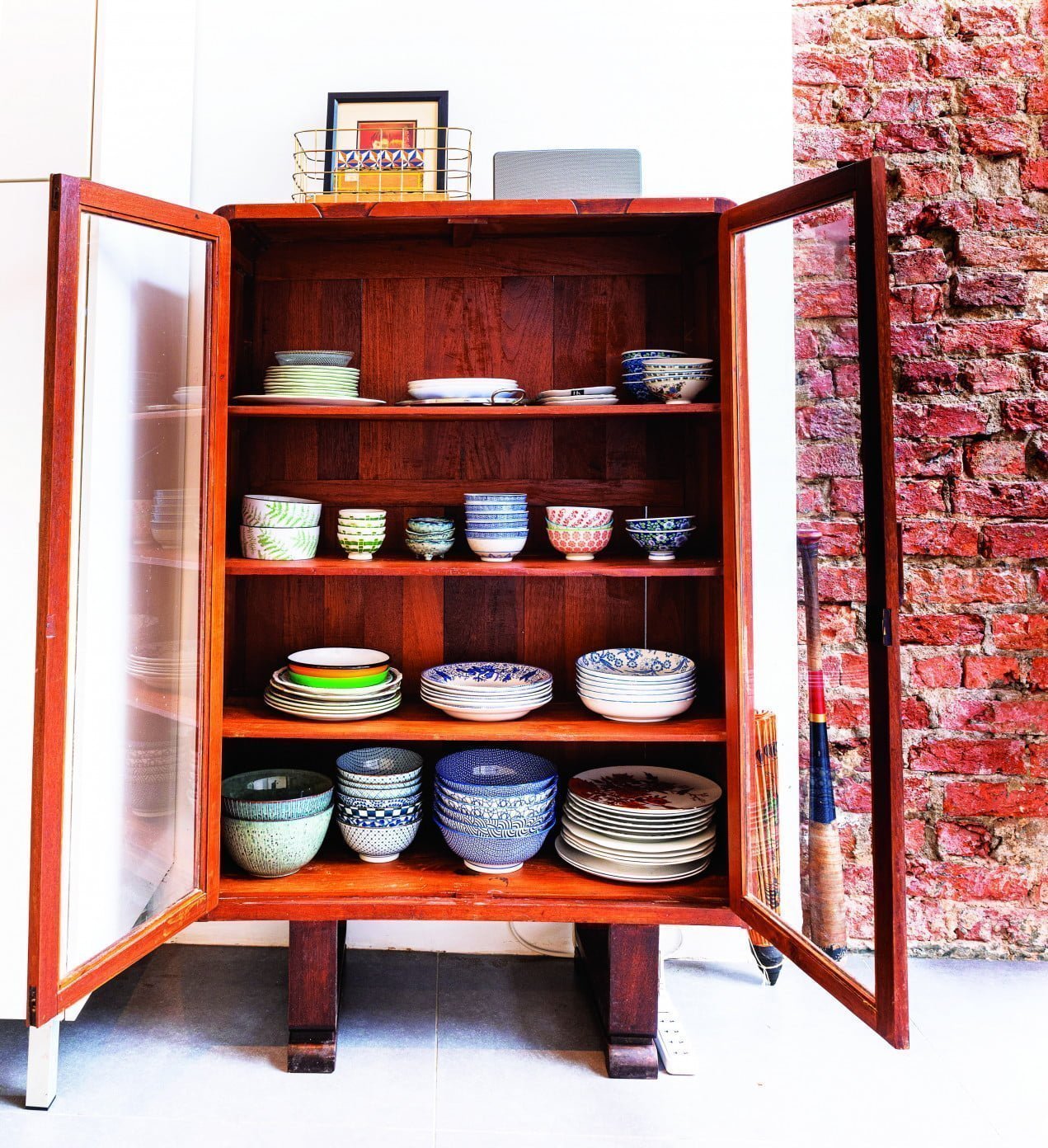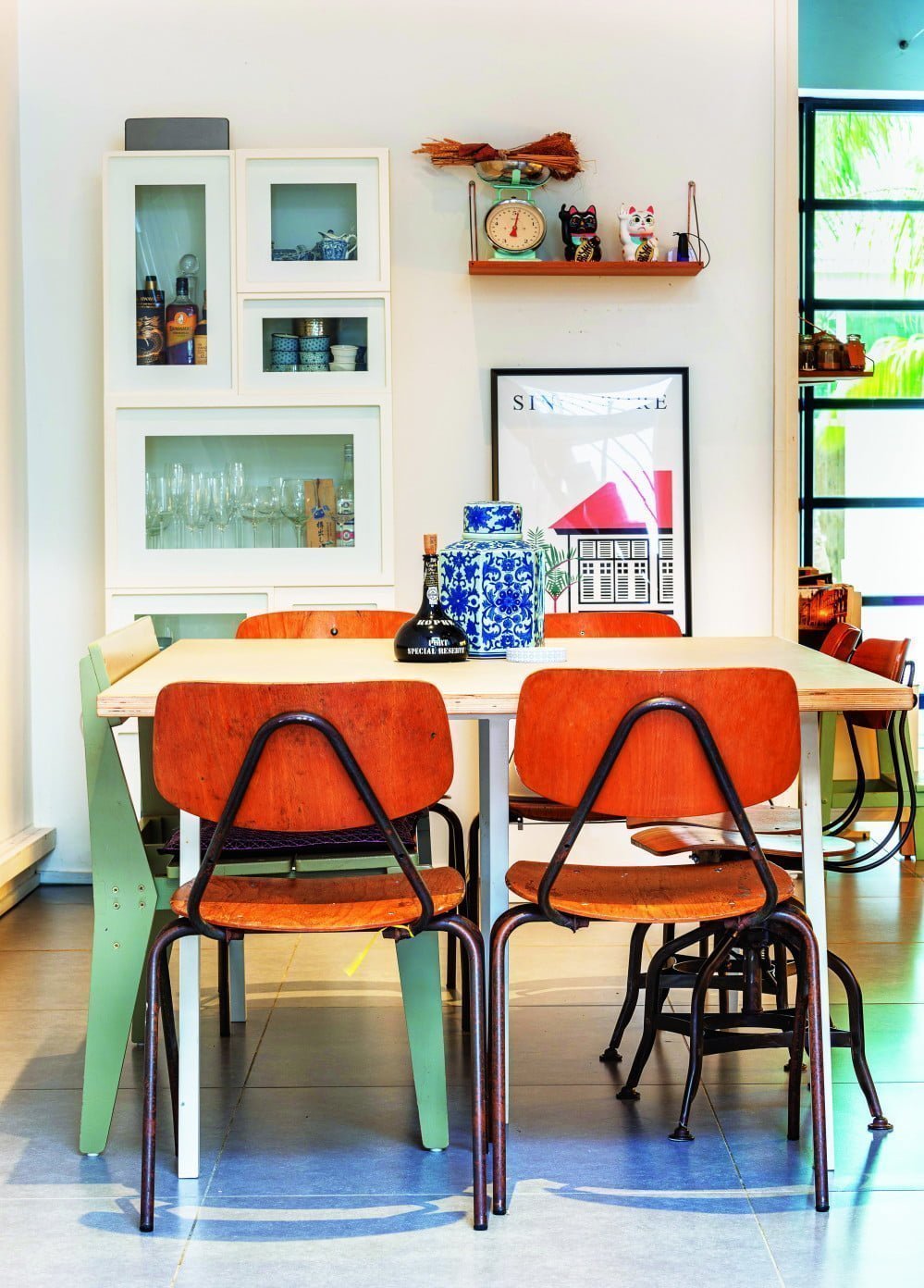 Your favourite pieces?
We don't have expensive art or collectibles and I make a point not to spend more than SGD$300 on furniture, except for bedding. My favourite pieces are the vintage school chairs which come from the Netherlands and the industrial chairs which are from North America, but I picked up in Singapore.
What's your decorating style?
I love the mix between very old and new pieces. Antique pieces go well with a new Ikea white cupboard or children's bed for example.
What is most important to you in a home?
We are very homey people and we love to invite people over. For me, the most important thing is that it has to feel like a comfortable, functional home for you and an inviting space for others.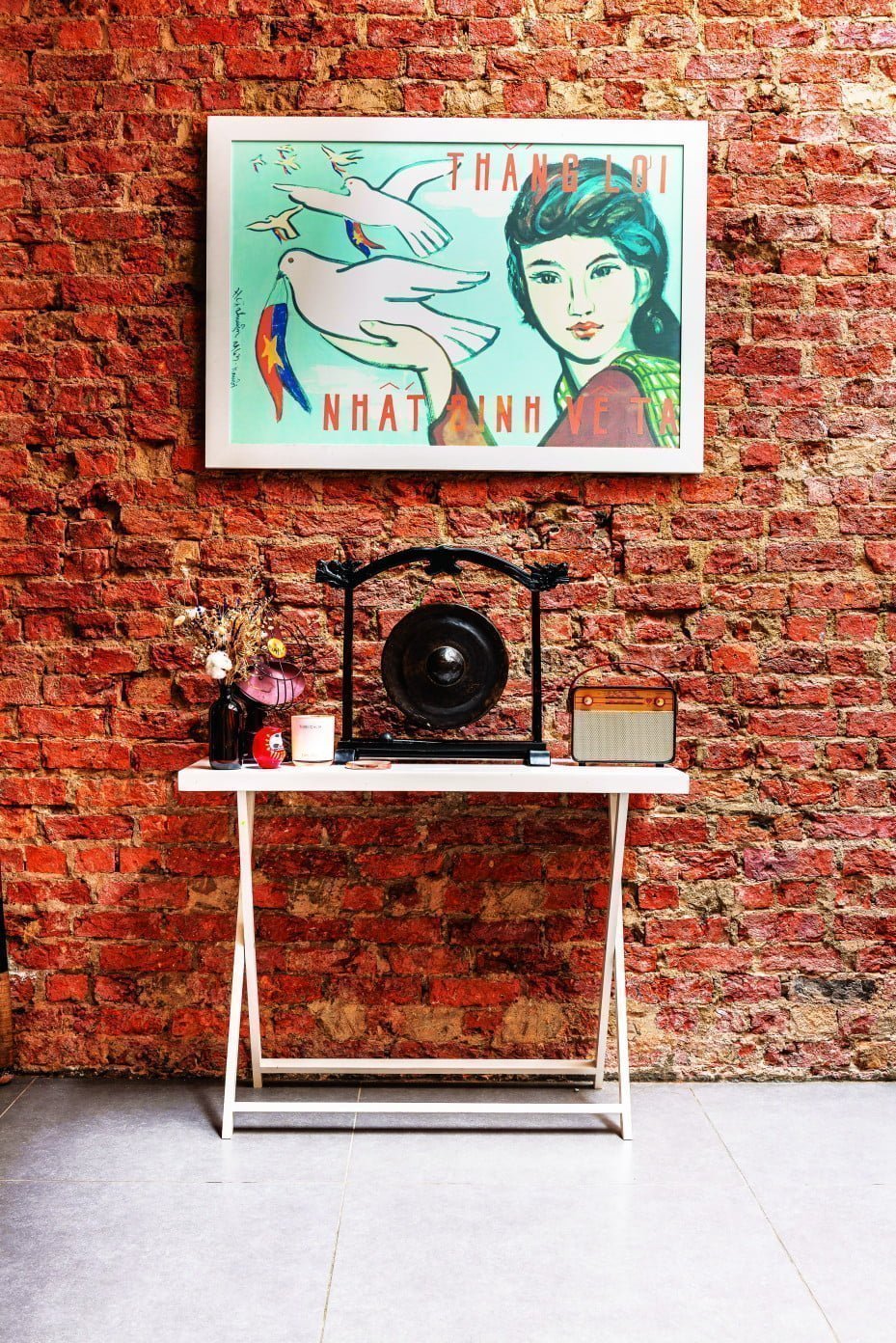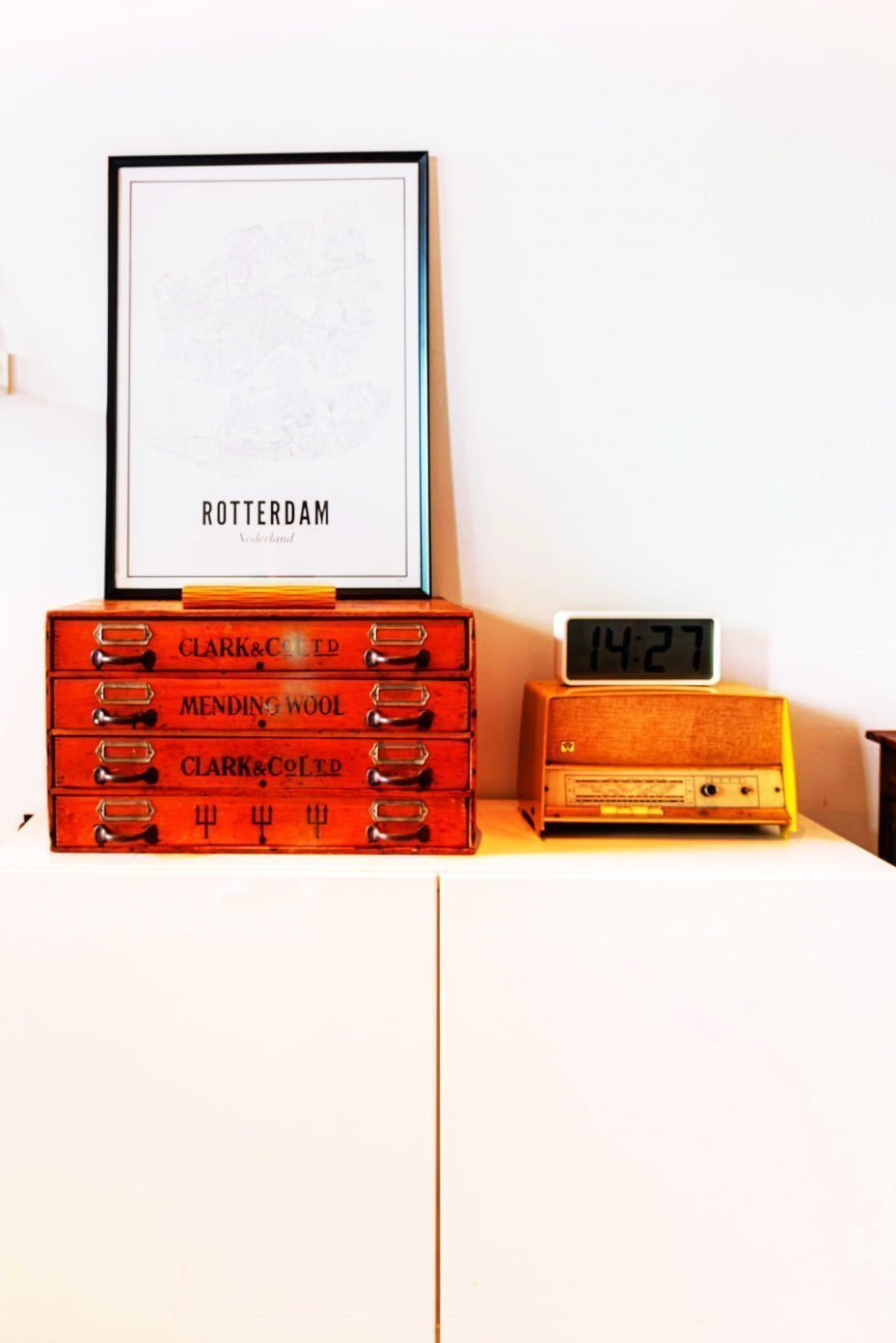 Where did you get your furniture?
Mainly Europe through brocante (second hand shops and markets) and antique shops. I love to give second life to old pieces. I prefer to re-purpose a piece of furniture rather than buying a new one.
What do you do for work and what brought you to Singapore?
I hold an MBA from Rotterdam School of Management and was a business development director for a small company. I just resigned and would like to focus on my PHD applications in Behavioural Economics and find a job that could accommodate my research. Like a lot of families here in SG, my husband's job brought us here. For now, Singapore is definitely home!