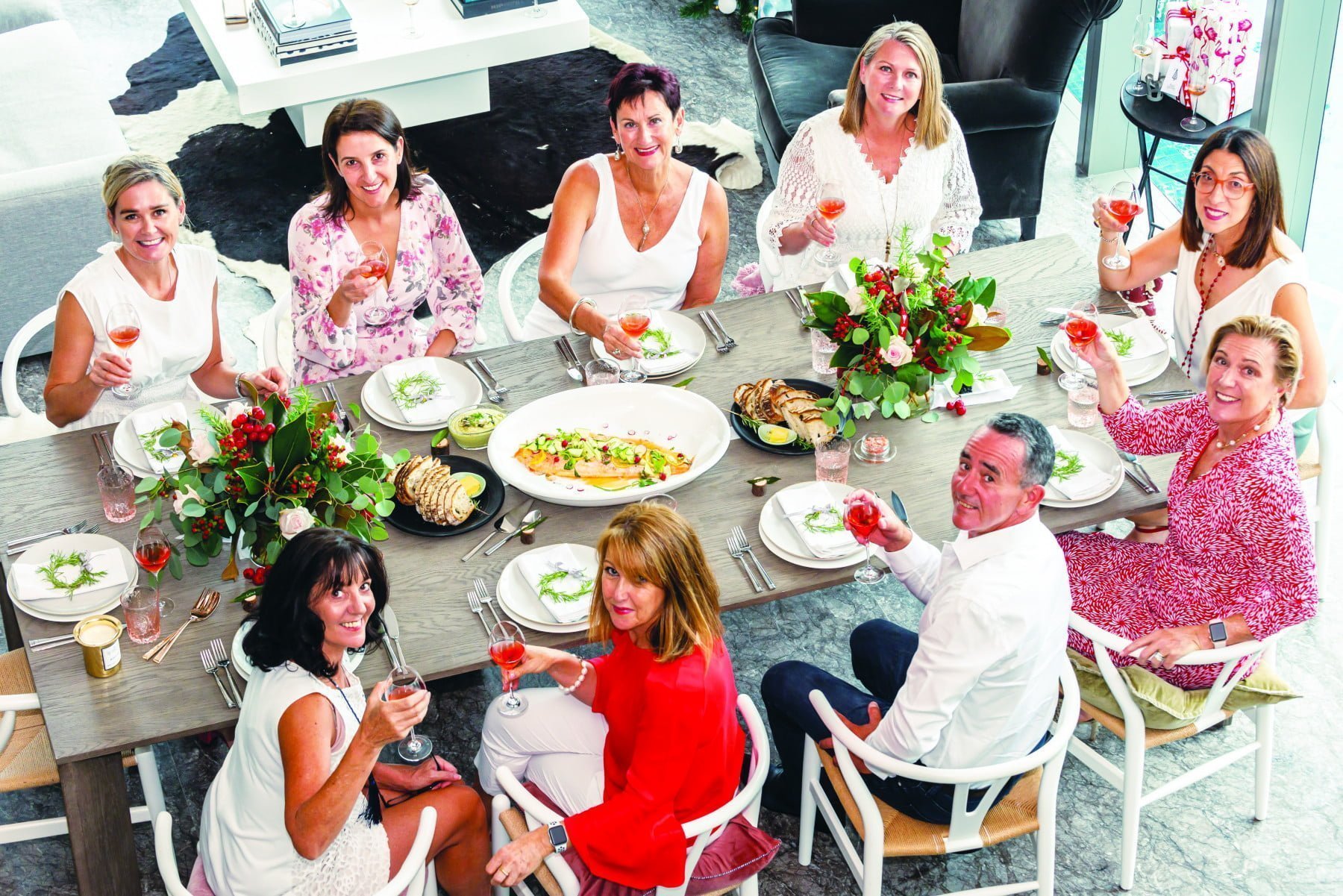 Prior Prep
Plan your menu so everything is prepared prior to people arriving. Alternate hot and cold courses to avoid competition with the oven. Make use of the specialty stores in Singapore who have already seasoned or baked their products.
Passion for Platters
Sharing platters create a more relaxed vibe, and have a lovely visual impact. You'll also save on dishes! Gaya Alegria and House of Anli stock divine oversized French wooden chopping boards.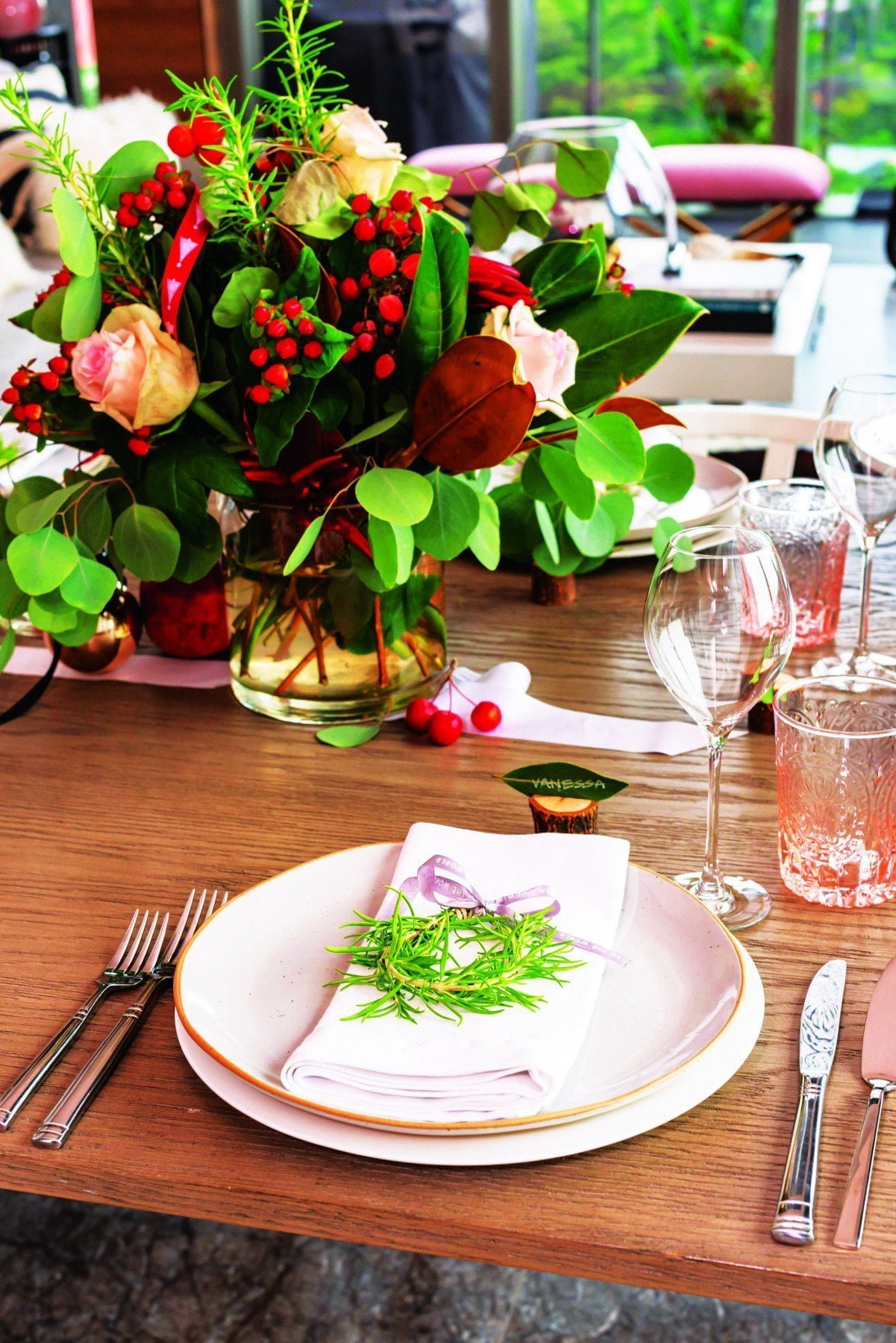 Flower Fanatic
For a relaxed daytime feel, keep floral arrangements natural, seasonally
inspired and loose. Make individual wreaths from sprigs of rosemary and finish off with a decorative bow. Two posies at the ends of the table make room for the food and enable people to see each other!
Piles of Plates
Stacking plates allows you to peel away the layers from one course to another. Grey stone plates from Crate and Barrel are a perfect contemporary choice.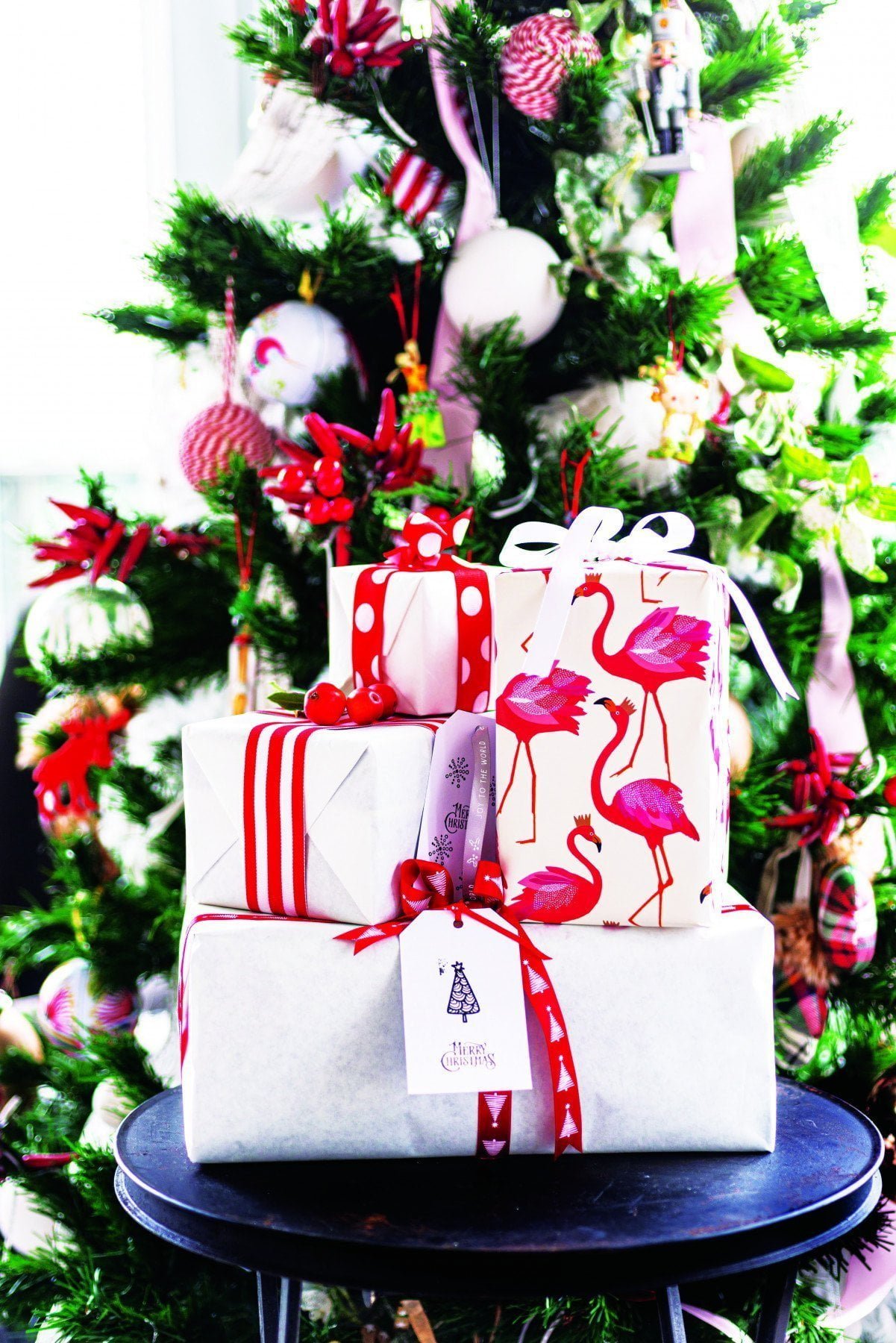 Rich Reds
Deep red is a lovely colour pop for the festive season, especially on a canvas of whites and soft greens.
Sights on Simple
Keep the table simple with bursts of colour in the flowers, coloured glass or patterned napkins. The key is not to over-do it. For a contemporary feel there's no need for tablecloths – and it cuts down on washing. A single ribbon down the centre of the table is just right.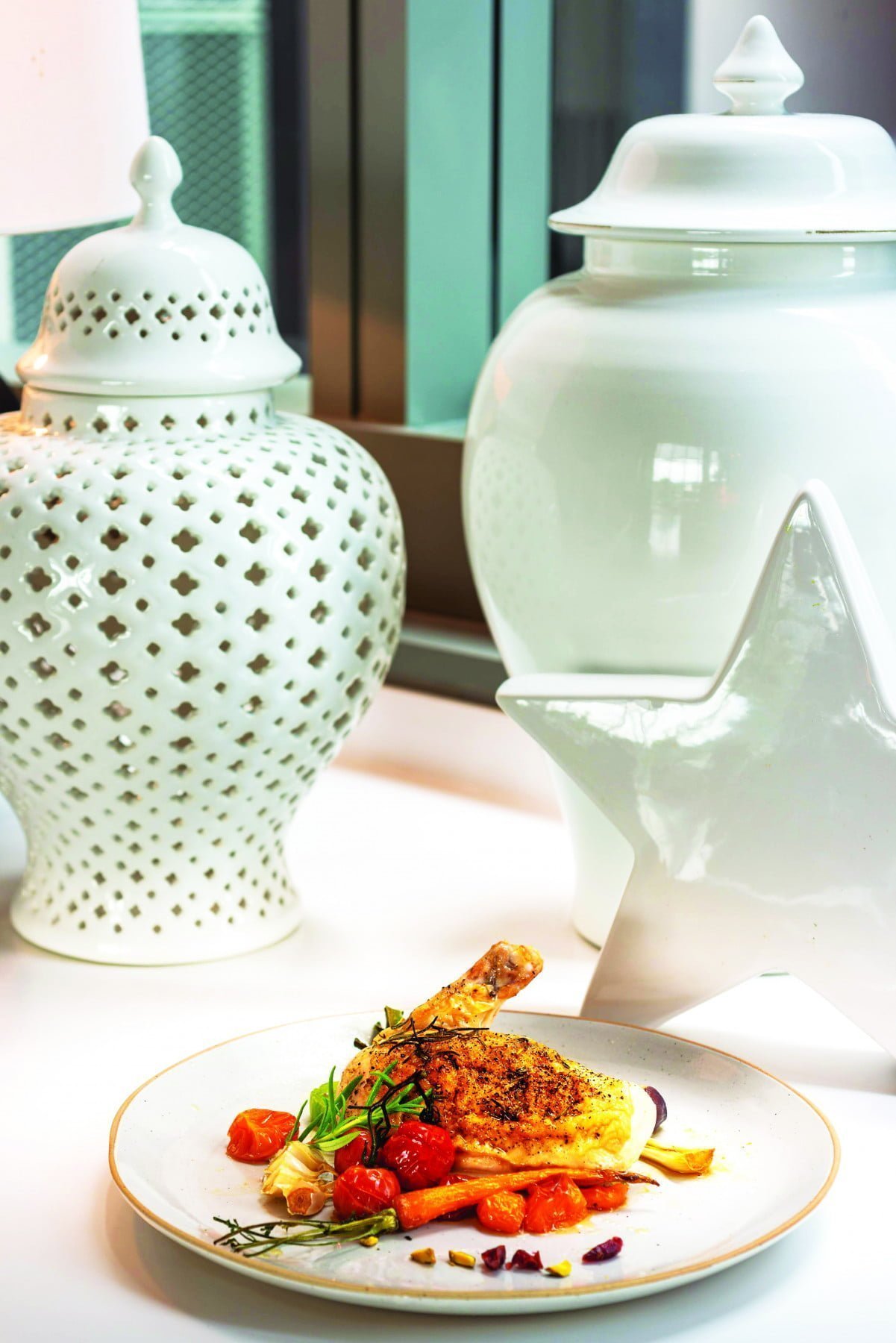 THE MENU
Starters:
South Pacific inspired seasonal cheese platter
A selection of Baker & Cook breads
with salted butter
Main:
Oven baked Fishwives salmon fillet with
avocado and feta yogurt dressing and a light salad
of cucumber, radishes and dill
Organic roasted chicken supreme with a medley of
cherry tomatoes and Mediterranean vegetables, with
feta crumbs and basil oil
Pistachio, pancetta and cranberry stuffing
New summer potatoes with minted butter
Dessert:
A delectable selection of Baker & Cook festive delights
Entrée and main:
Rebecca and her team had a busy week opening their brand-new Butcher's counter at The Fishwives, Cluny Court but that didn't stop them getting involved in our Christmas lunch! Our baked salmon and roast chicken feast was made possible by the generous provision of a range of fresh, sustainable food: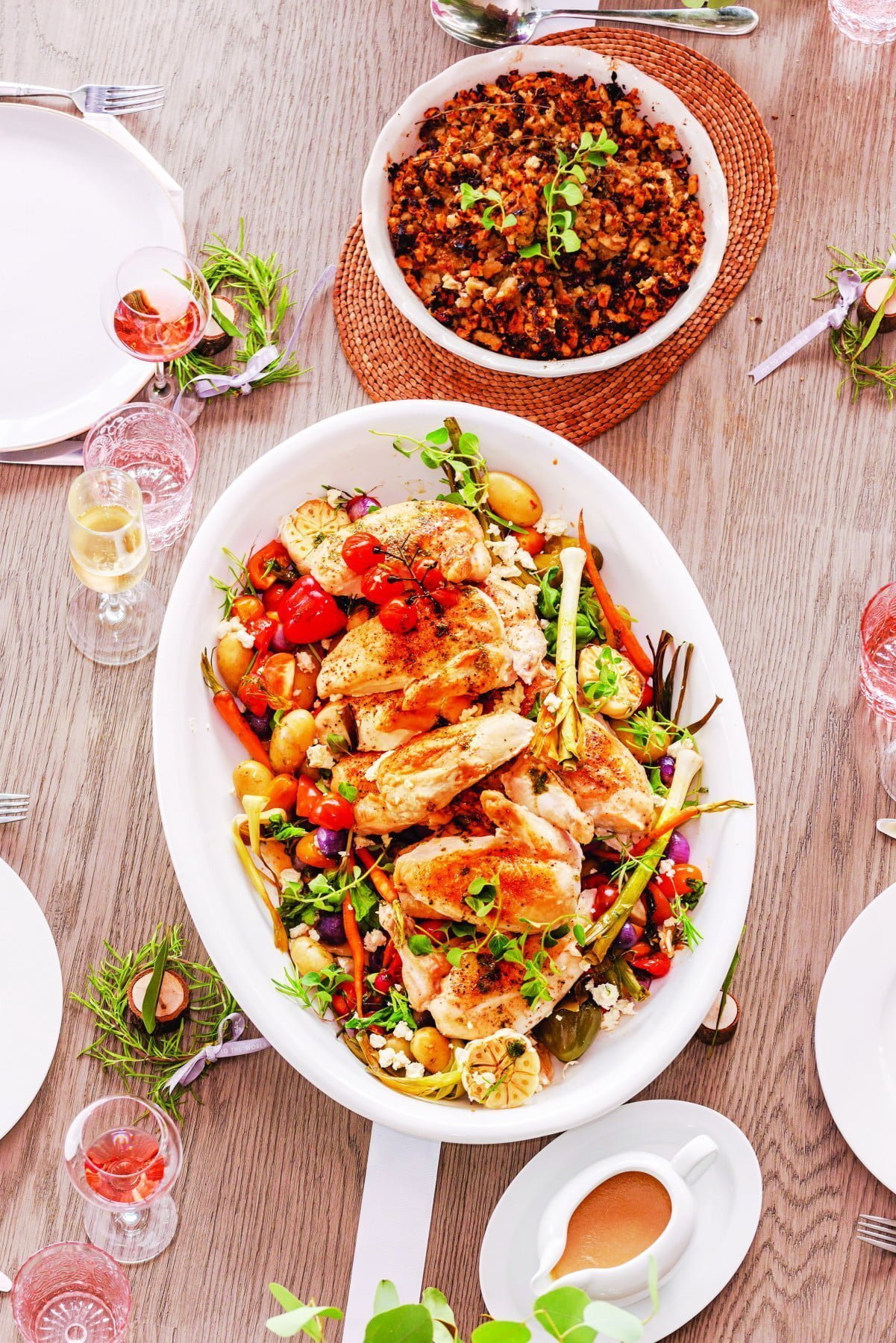 Organic Hormone and Antibiotic Lacto chicken, Malaysian bred but certified organic chicken under the British system. Don't be afraid to ask the Butchers exactly how you like your meat prepared. They are incredibly accommodating!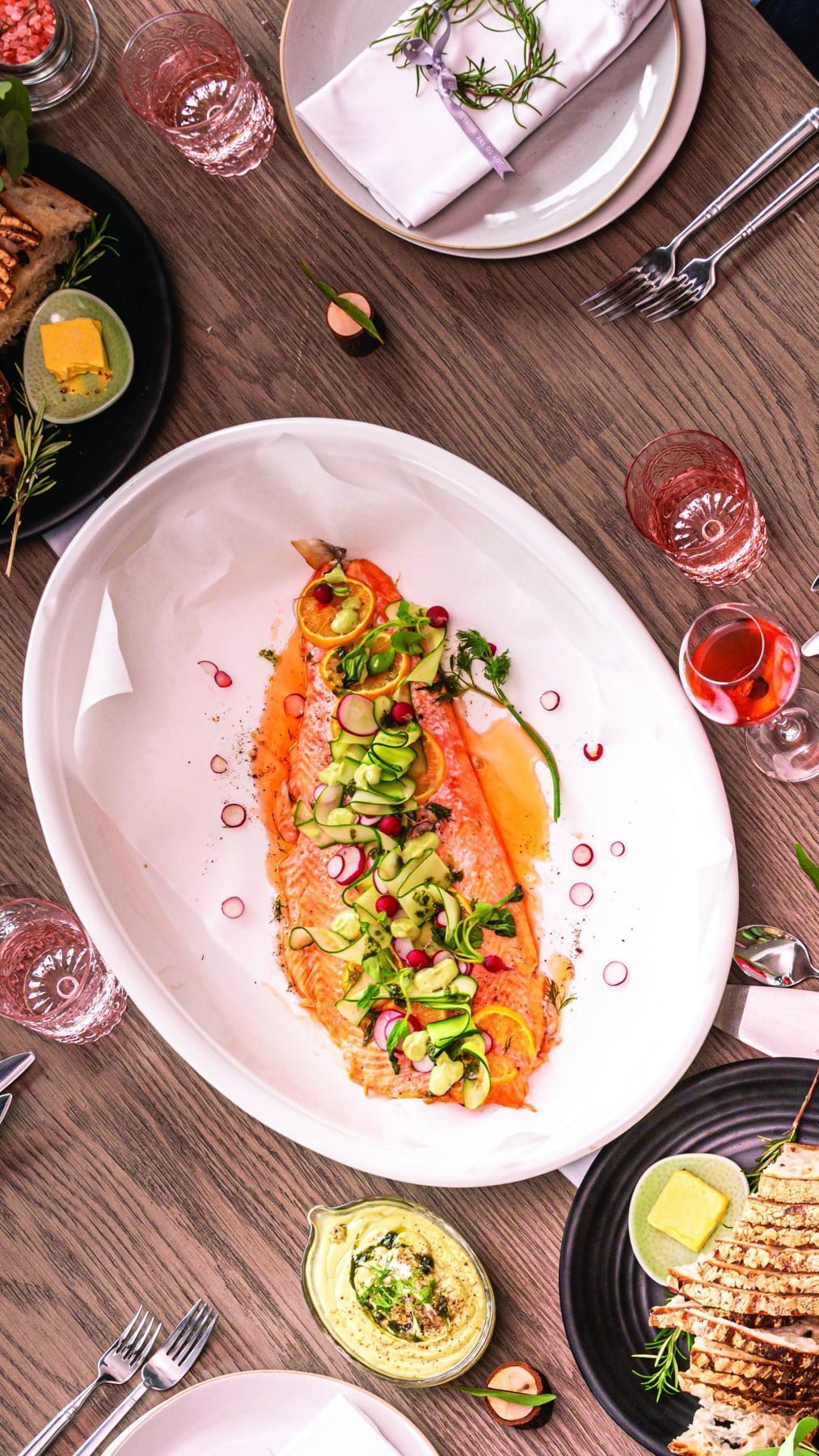 New Zealand Akaroa South Island King Salmon from Lucas Bay in the Akaroa Harbour, a natural environment and home of a wild salmon population.
Charleston Jersey Brie (600g) and Monet Flowers Goat Cheese from Woodside Cheese Wrights, South Australia. The focus on taste and presentation is so impeccable that they even provide a small vial of pouring honey. Fig, Walnut and Almond Sweet Bread by Kris Lloyd Artisan Cheese, Australia.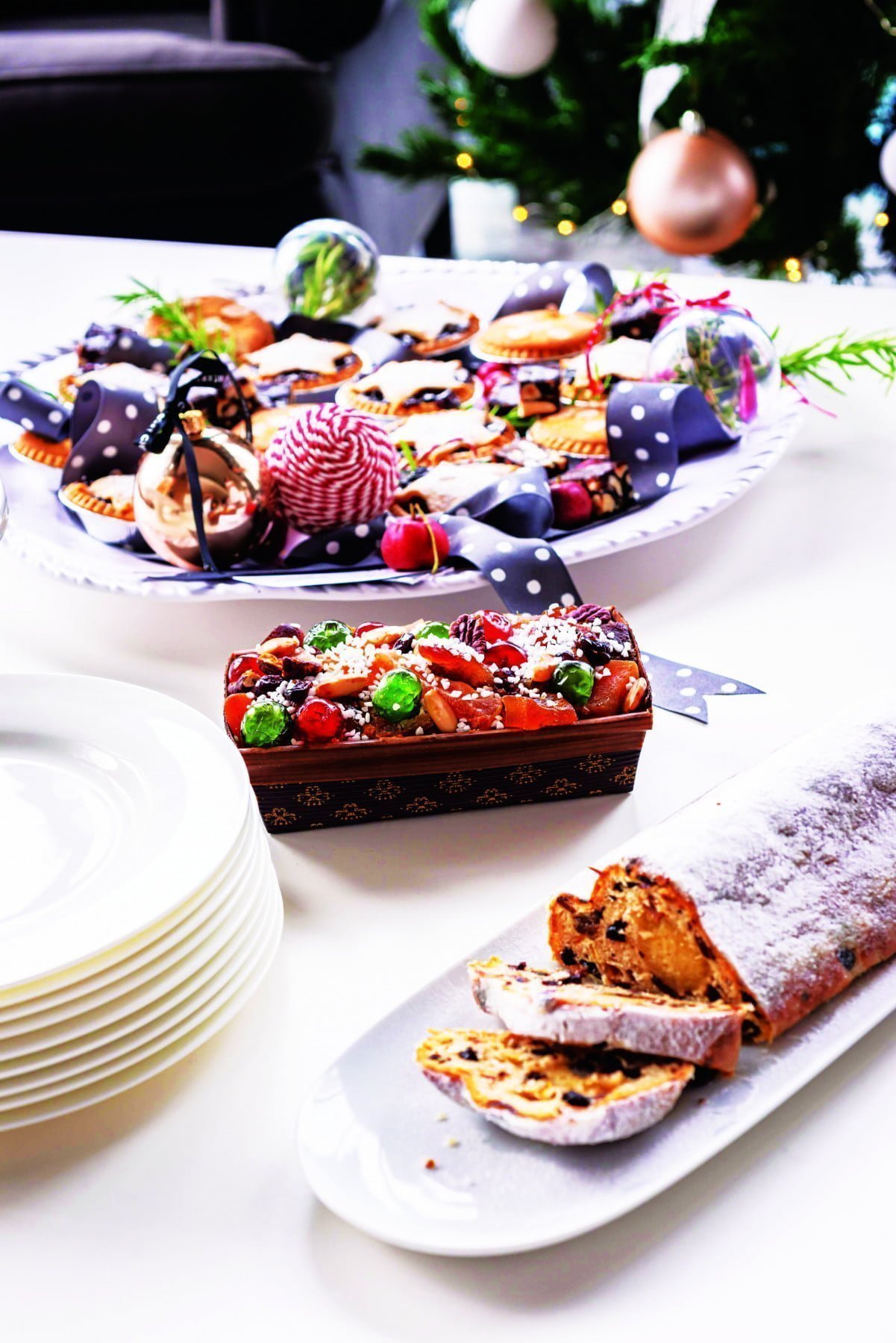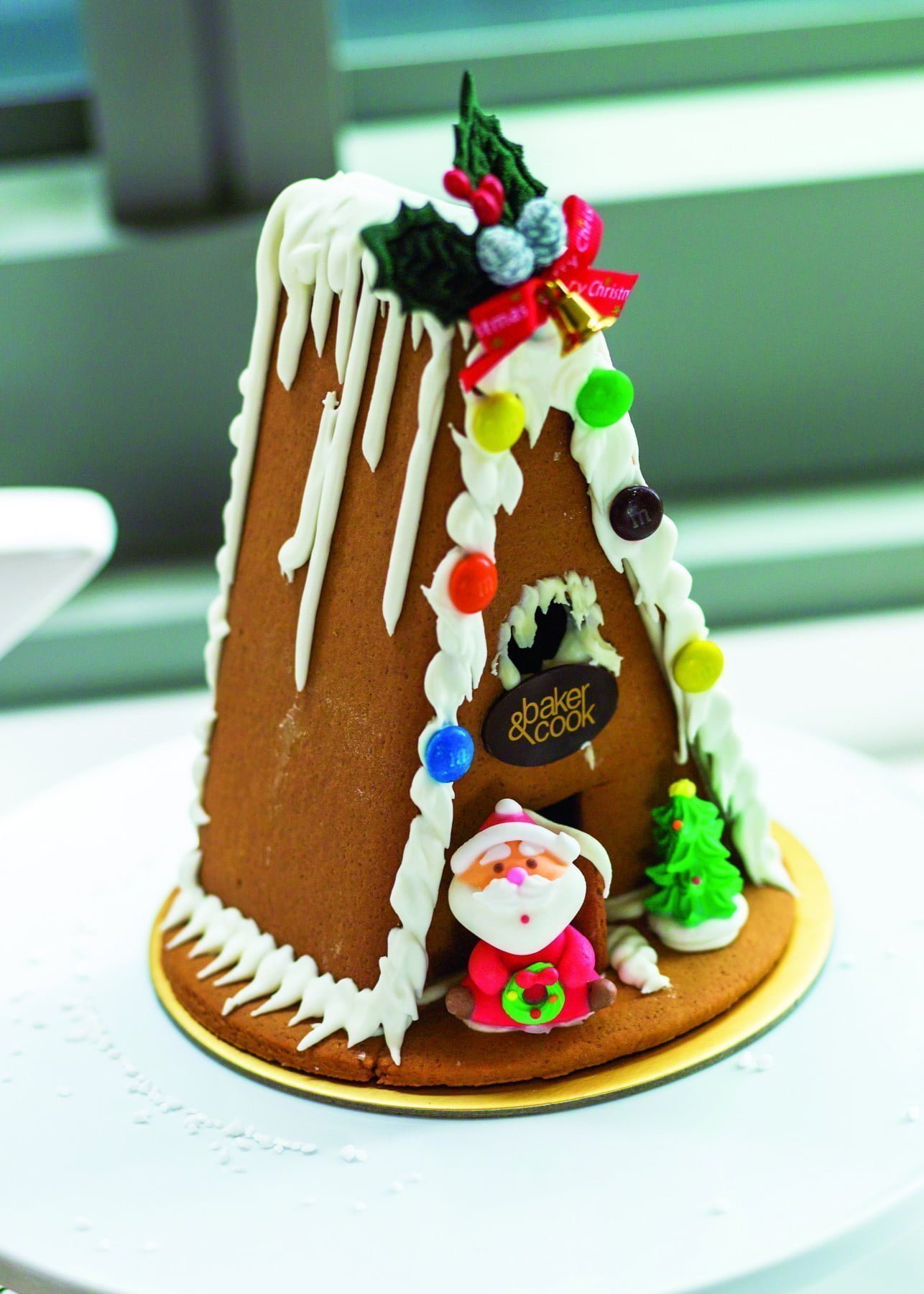 Sweet bites:
After lunch, instead of being stuck in the kitchen preparing dessert, it's lovely to sit around the tree and enjoy espresso, or a glass of sticky with a sweet seasonal treat. Dean Brettschneider and his team at Baker & Cook provided us with a selection of wholesome, beautiful breads and cakes including Italian Chocolate Panforte ($14), Pacific Christmas Fruit cake ($48), Deluxe Fruit Mince Pies ($23 for a box of 4), and German Stollen ($25 each) The kids will be enchanted with the Festive Gingerbread House ($38) which is an attractive and edible table decoration!
thefishwives.com
bakerandcook.biz
Styling and food: Juliet Harper Design | Photos: Rafael Dalmau