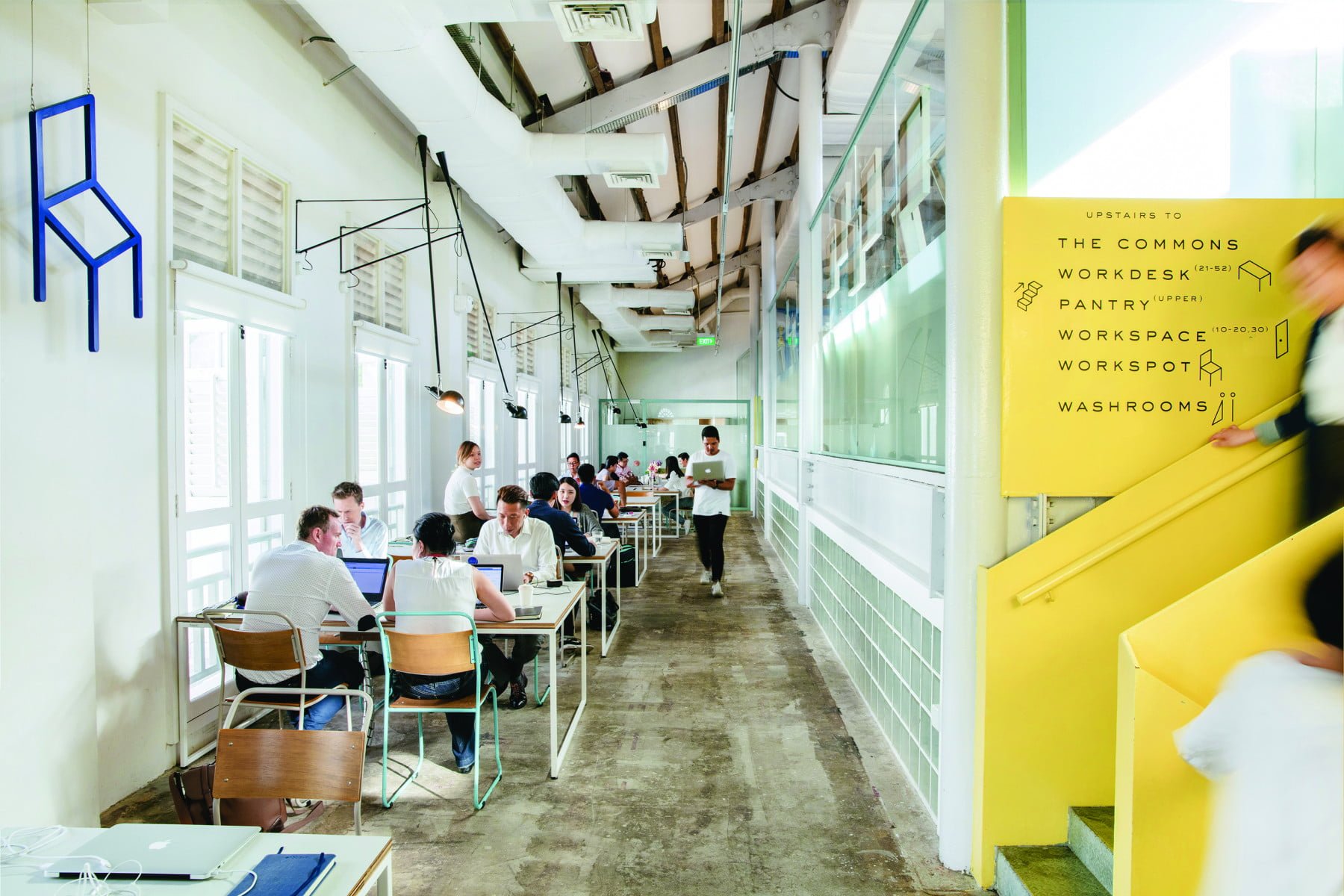 What is workbuddy?
Workbuddy offers access to over 30 co-working spaces in Singapore. We found that what most professionals really value nowadays is flexibility. Having the choice to work close to home one day, or to be near their clients, children's school or even their gym, makes a big difference. It helps with work-life balance and productivity (less time commuting), and gives them autonomy and flexibility to design their day around what's important to them.
How did the idea for workbuddy come about?
Co-working spaces in Singapore have tripled since 2015, partly due to rising office rents and partly to meet the need for flexible working. However, we discovered that despite the co-working space options, many people were still sticking to their local café or working from home, because co-working space memberships still required them to commute or commit to year-long contracts. People don't want to pay for unused space. That's when we thought of a monthly membership that offers an all-access pass to a variety of locations – and workbuddy was born.
How does it work?
You download the workbuddy app and choose a monthly membership – 5 visits a month for $129, or unlimited visits for $299. Then, choose from more than 30 co-working spaces around town, book a hot desk, check in and get to work!
Who is the app for?
It's for freelancers who need great workspaces but don't like fixed contracts; entrepreneurs and start-ups who need somewhere flexible and affordable for their team; sales teams and even large companies.
What's the benefit for freelancers?
Freelancers love workbuddy because they can say goodbye – once and for all – to noisy cafés with shaky Wi-Fi, distracting home offices with attention-seeking cats, and long commutes to client meetings. Time is money! But one of the benefits they love most is having a community to connect with. Their workbuddy pass gives them access to co-working networks all over town, so they can meet fellow freelancers and new clients easily.
What office spaces are available?
We've partnered with awesome co-working spaces all around Singapore. Centre yourself in the CBD at Servcorp's lush Marina Bay location or The Executive Centre's swanky space in Frasers Tower. Enjoy the peaceful, minimalist designs at SPACES in the Paya Lebar Quarter and the charming shophouse neighbourhood around The Working Capitol in Chinatown.
Are shared workspaces the future?
The way we work is changing. There are more part-time employees, freelancers and remote workers than ever before. Fixed office spaces are no longer appropriate for companies with fluctuating headcounts who need to keep costs down and stay agile. It's all about innovation and collaboration – which co-working spaces are great for.