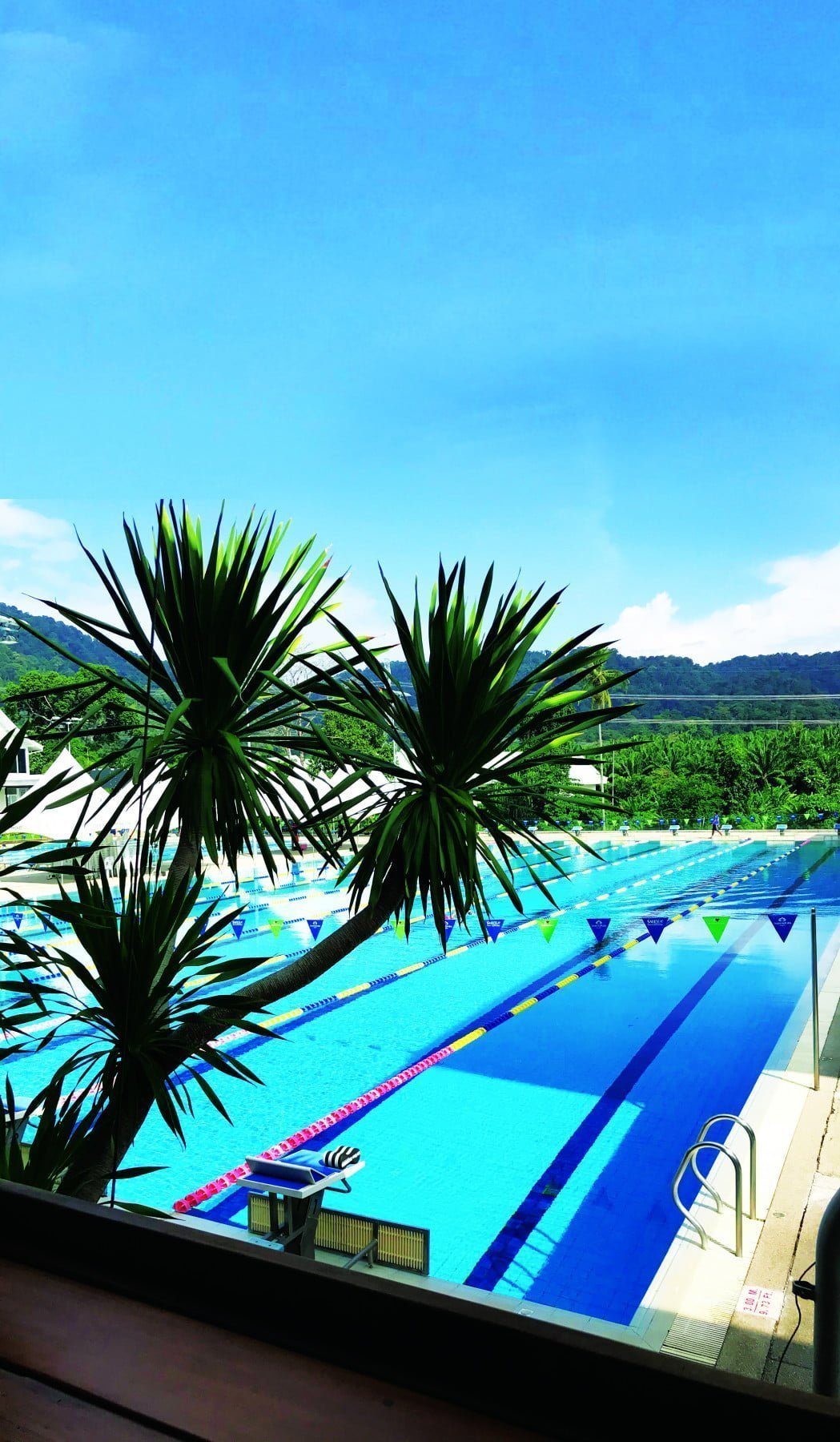 Before checking into Thanyapura Health and Wellness Resort, I was worried I might feel a tad inadequate. The resort is visited by elite sports teams from around the globe, and known for world class facilities. Sure enough, on arrival there are finely tuned, muscular athletes around every corner – stretching, swimming, cycling, playing a spot of ping pong, and dreaming of their medal haul at the Tokyo Olympics this year.
But after taking a look around, I'm surprised at how welcoming and nurturing the resort is for us mere mortals – there are tons of low-key options for kickstarting a fitness routine, consulting the experts about nutrition, wellness and fitness, having a spa treatment, or simply taking time out by the gleaming pool.
Thanyapura is a 15 minute drive from the airport, sprawling over 25 hectares of lush tropical gardens, with manicured playing fields, a fleet of tennis courts, three swimming pools (the side-by-side 25m and 50m training pools form Asia's only FINA accredited aquatic centre) a tranquil wellness centre and spa, gyms, on site physio, chiro, osteo, and functional medicine. That's just for starters.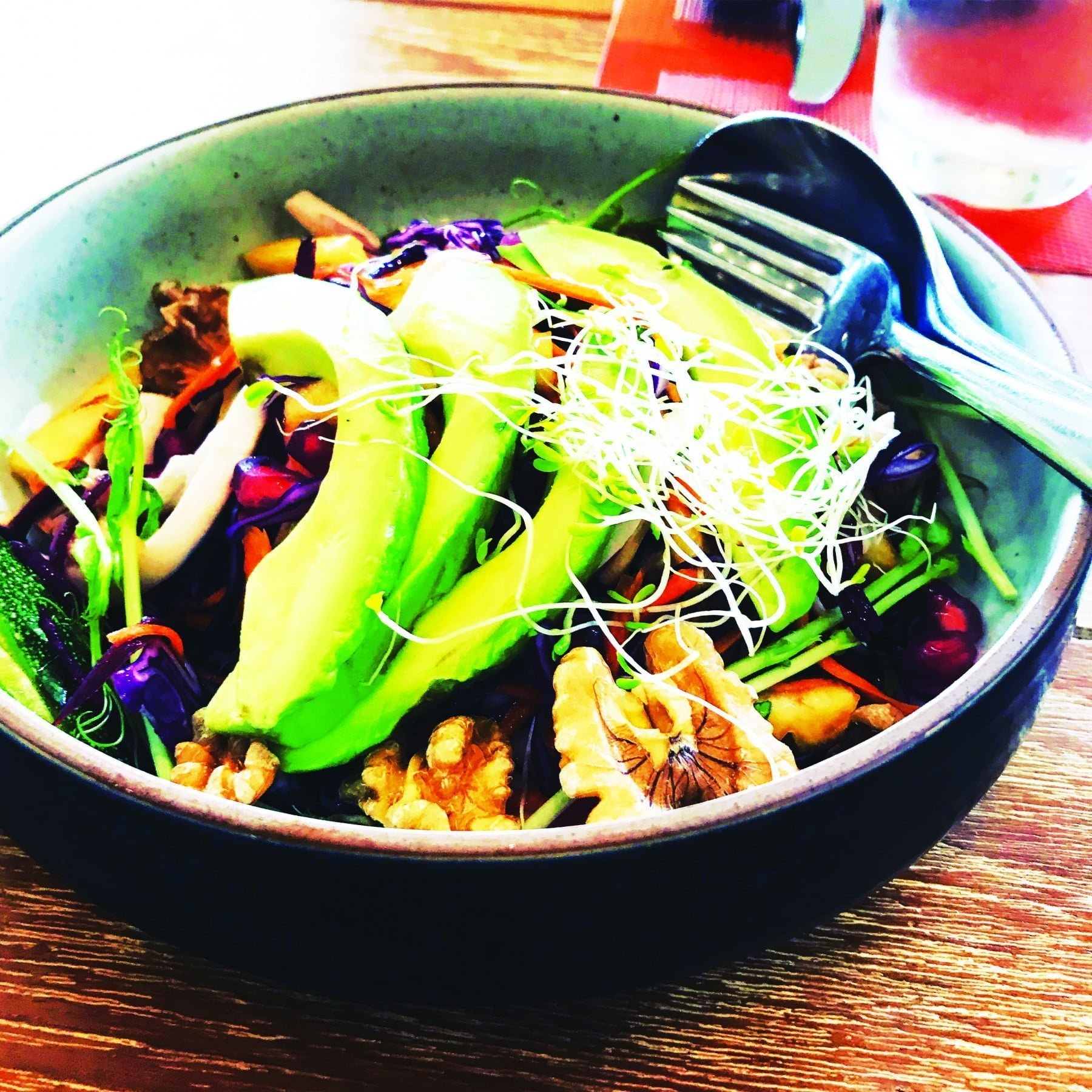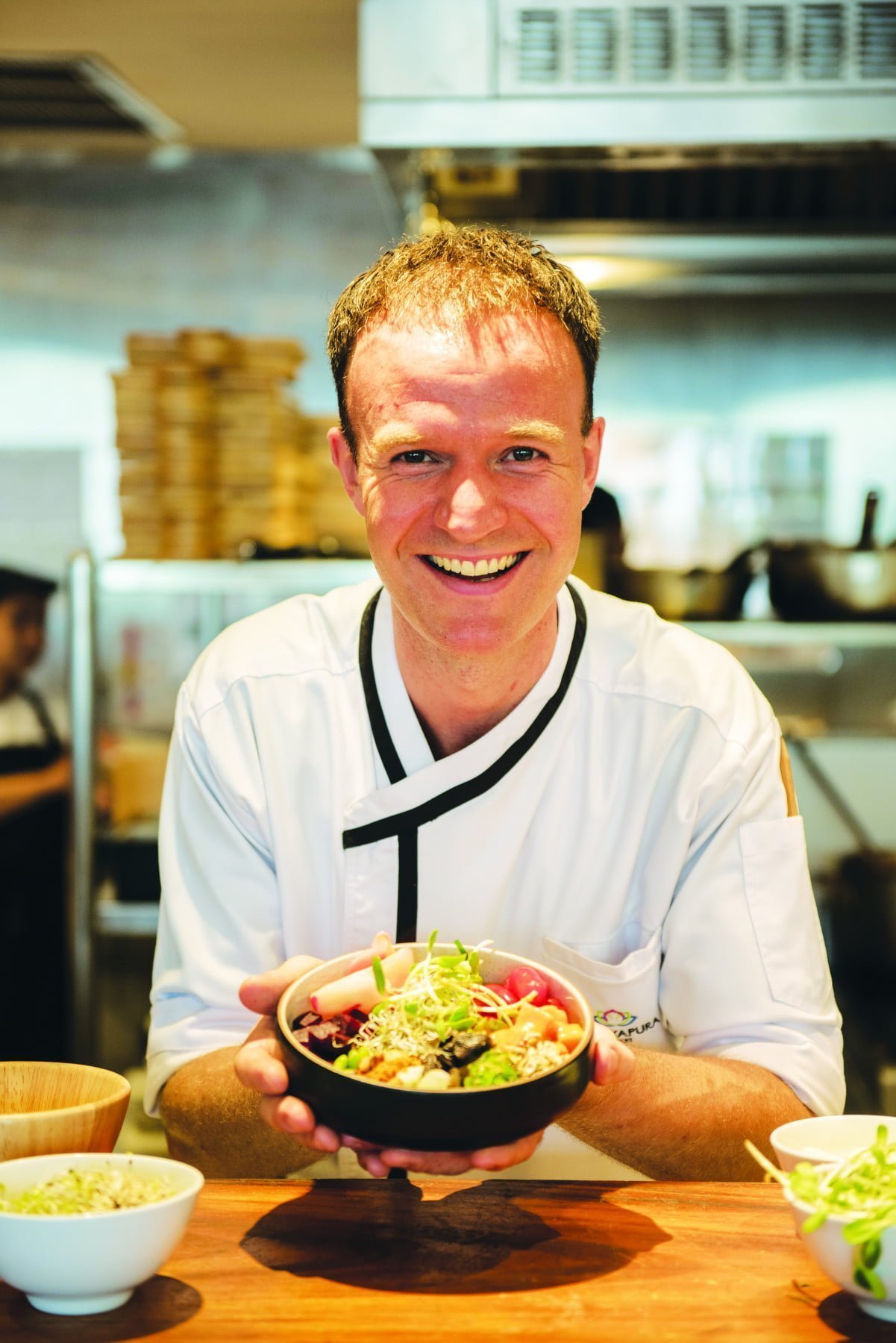 Wellness Menu
On arrival, I'm treated to a vegan spread that makes me re-think my meat-eating ways. The food here is absolutely delicious – Jamie Raferty, Head of Cuisine, delivers menus that are fresh, bursting with flavour and nutrients, and creatively presented. Alongside the breezy Booster juice bar and café, and the retro sports lounge, there are two main restaurants on site – Divine and DiLite. Divine is a full range à la carte eatery which serves a mix of Western and Thai dishes, whereas DiLite offers a colourful Vegan buffet.
During our stay we eat almost exclusively vegetarian and vegan meals, tucking into mango sticky rice, fragrant vegetable curries, pad Thai, fresh, tangy and spicy salads, tropical fruits, and even a vegan cheesecake with a scoop of lemongrass sorbet. Portion sizes are generous and nobody goes hungry! If you want a glass of wine, or a carb loaded pizza, those are all available – this isn't a monastery.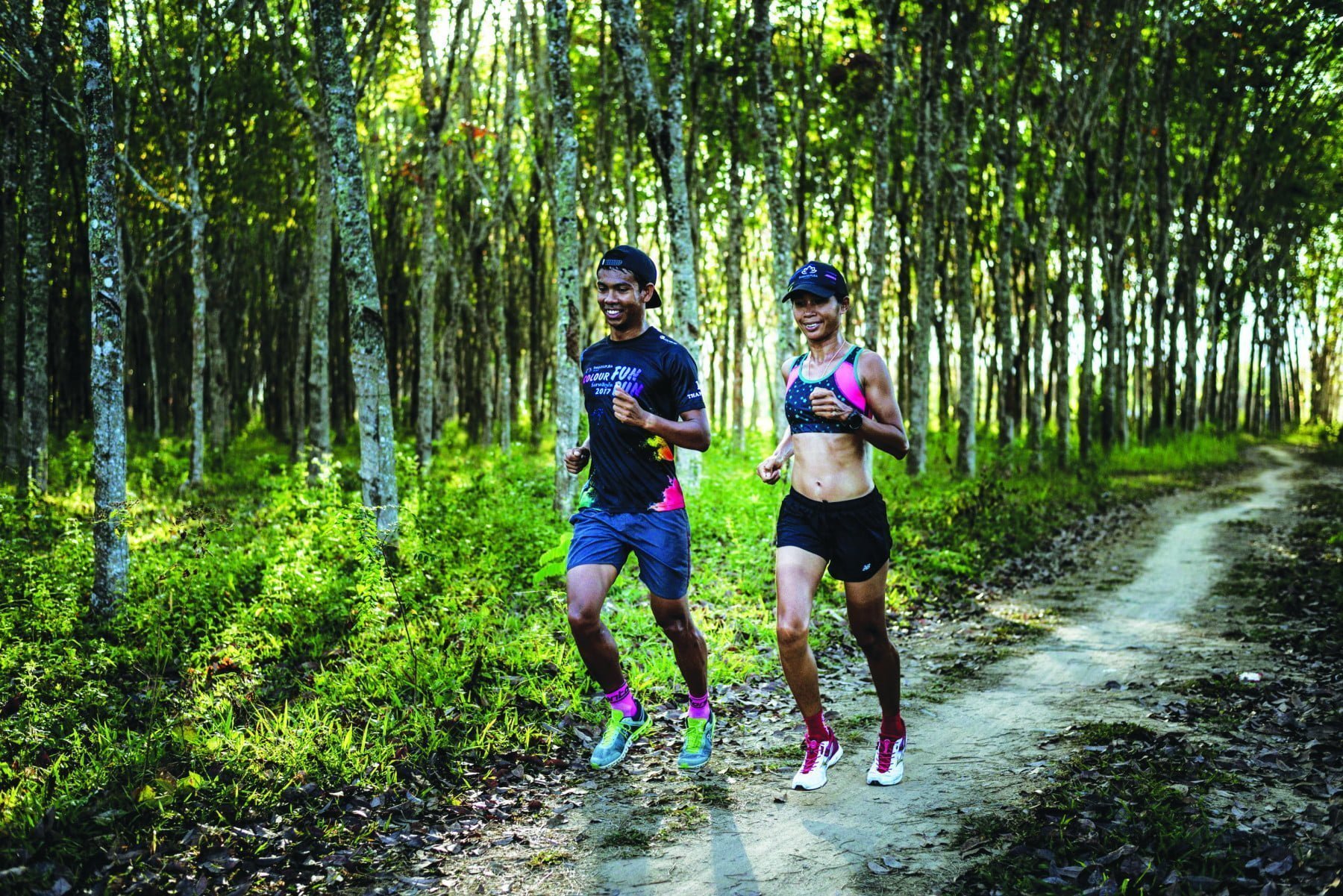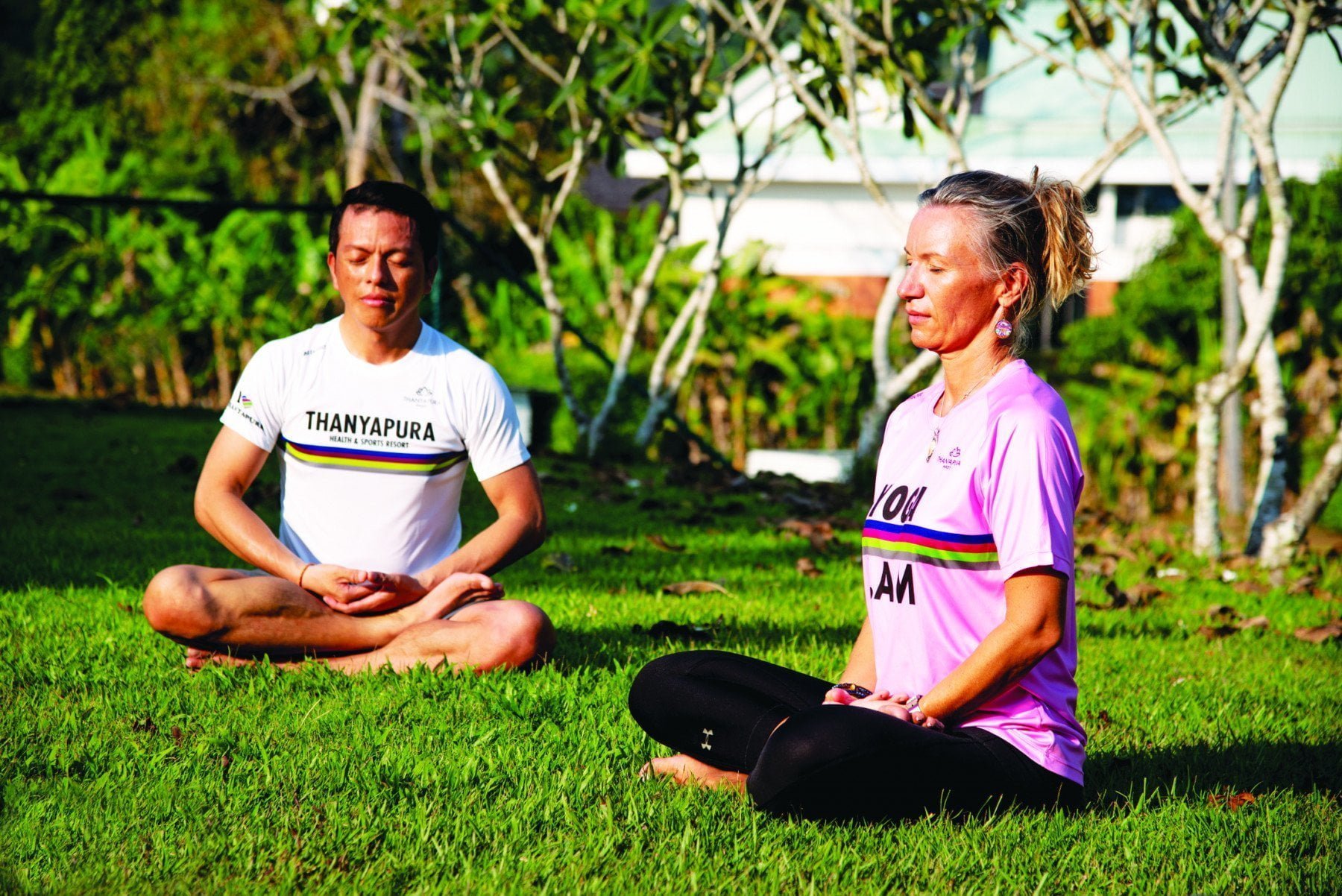 Group Classes
One of the main drawcards to Thanyapura is its wide variety of rotating group classes. They offer 80 classes a week, which includes long runs, bike rides, aerial yoga, Pilates, abs and core, open water and pool swims, social tennis, spin, and athletics (there's a full running track, naturally).
I start the day with a group meditation session in shaded green gardens. Pierre Gagnon, Mind Trainer, has a soothing French accent and deep understanding of mediation and mindfulness. He gently guides us through a short meditation, designed to make us consider the role the mind plays in our actions and perceptions of the world around us.
After a few laps in the enormous Olympic sized pool, I head to a session of Muay Thai boxing, held in a purpose-built gym, ring included. Trainer Ping Ping Xu offers a bone crunching handshake, promptly straps my hands and demands I start running around the small outdoor gym. It's the middle of the day, and sweat soon starts dripping, as the class learns the basics of throwing jabs, hooks, uppercuts and kicks. There are no bouts today, thank goodness, but Ping invites me to come back the next day for a much harder session. I've enjoyed the class, and it really worked out my shoulders and arms, but I'll be stepping out of the ring and retiring.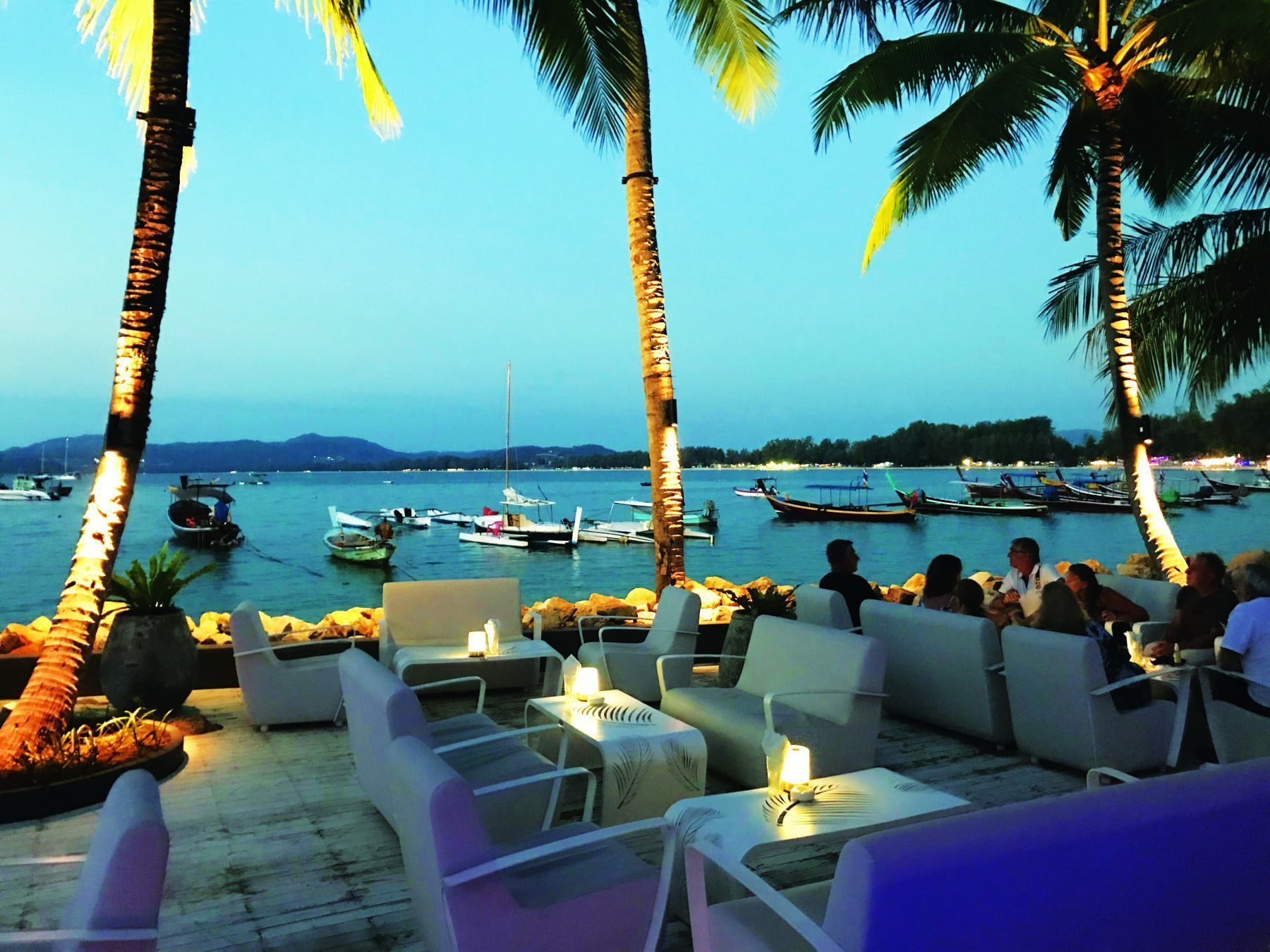 Chill Out Time
After a rest and a shower, it's time to slow the pace of the day, with a hatha yoga session in a gorgeous studio, overlooking nearby mountains and national forest. Joining the class is an elite British triathlete, dripping from a pool session, and looking to stretch out her tight calves.
While there isn't much in walking distance from Thanyapura, there is a regular shuttle that goes to nearby Bangtao and Naithon Beaches, and the Night Market. Our group makes a booking at Palm Seaside, a hip Miami-style restaurant and bar, set on the water's edge at Bangtao, overlooking fishing boats and a calm bay. We order a round of drinks, settle into couches and watch the sun sink, clinking to our survival of Ping's Muay Thai class.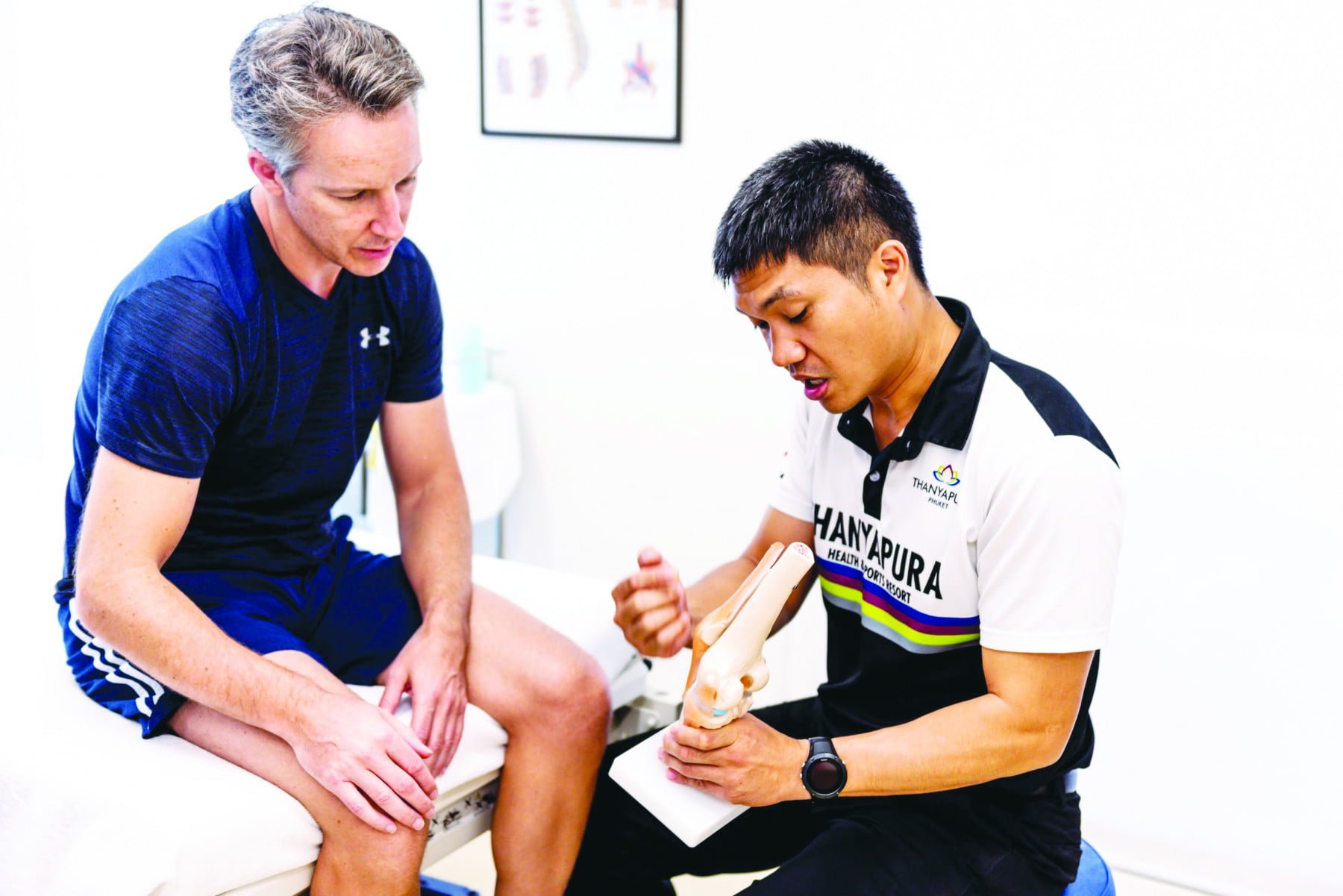 Health Check
Alongside incredible sports facilities, Thanyapura boasts a cutting-edge health centre, offering general health check-ups as well as body composition analysis, detox treatments, intravenous infusions, Botox and CoolSculpting.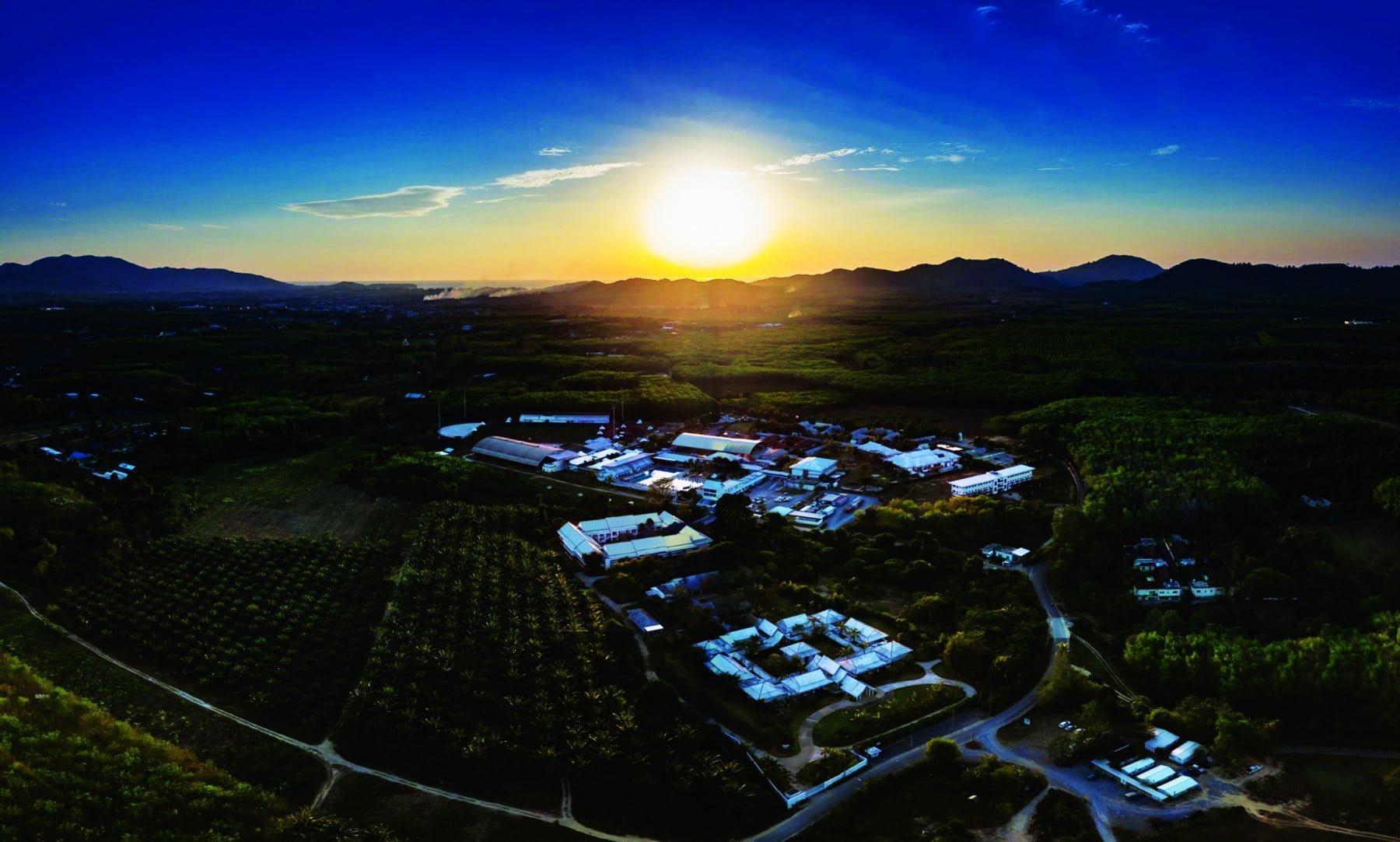 Massage & Spa
The only way to end a trip to Thanyapura is to book a Signature Massage at the spa. Unknot all your sore, tired muscles with a soothing, but strong massage that combines sports and classic Swedish techniques. It's a little ouchy, but in a good way – designed to reduce muscle tension, relieve aches and pains, and improve flexibility.
For anyone looking to take time out, or refocus their fitness and health goals, Thanyapura has everything you need, and then some. My New Year's resolution is to get back there as soon as I can.
thanyapura.com