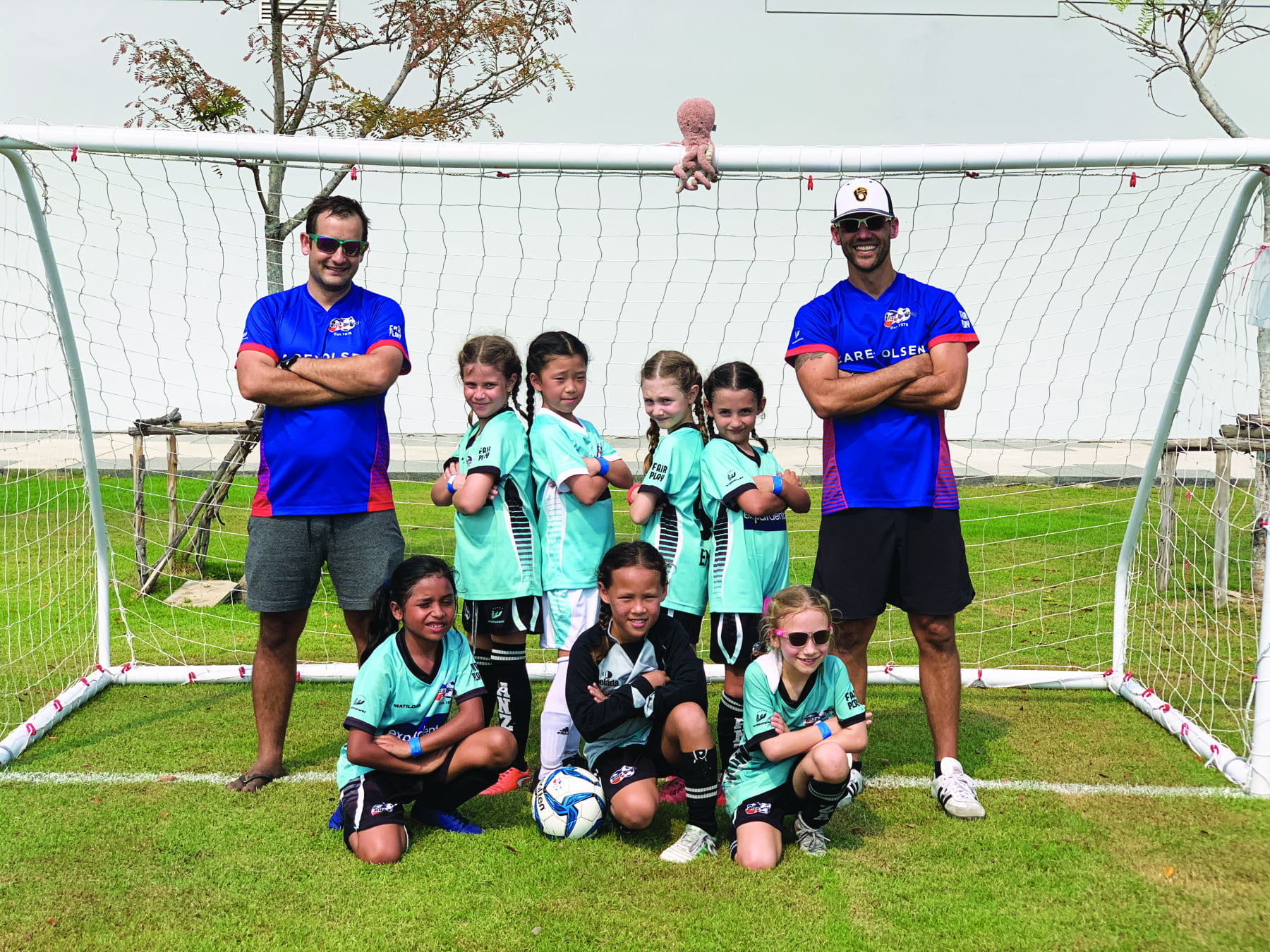 The Pink Matildas team is ANZA Soccer's youngest all-female soccer team, playing in the Group 6 age group. A gaggle of seven and eight-year-olds first gathered in August 2019 at The Cage, Turf City. In the hot sticky air, there was shyness mixed with a little apprehension. Most had never played soccer, let alone been on an organised team. Nonetheless, professional and parent coaches, supportive parents, and players enthusiastically formed the Pink Matildas of the 2019–2020 season.
Today the team is made up of 19 girls, from 12 schools and nine nations. Twice a week, the players meet on the pitch with excited giggles and colourful water bottles. No loss or unlucky play robs these girls of the positive energy that bonds them. The team spirit and connections they've built testify the commitment that genuinely forms when you just have fun… and do these girls have fun!
In February, the Pink Matildas were invited to the 2020 Bangkok International Girls Football Festival. We had questions: Are they ready? Can they compete? But when the girls heard about the chance to travel all the way to Thailand, their eyes lit up and lots of jumping and screaming ensued. So, the Pink Matildas became the youngest ANZA team ever to enter the tournament! What happened during the weeks of preparation was even more inspiring than the life-sized trophy we brought home: a major shift occurred in the girls' attitude as they became even more determined, driven, and united.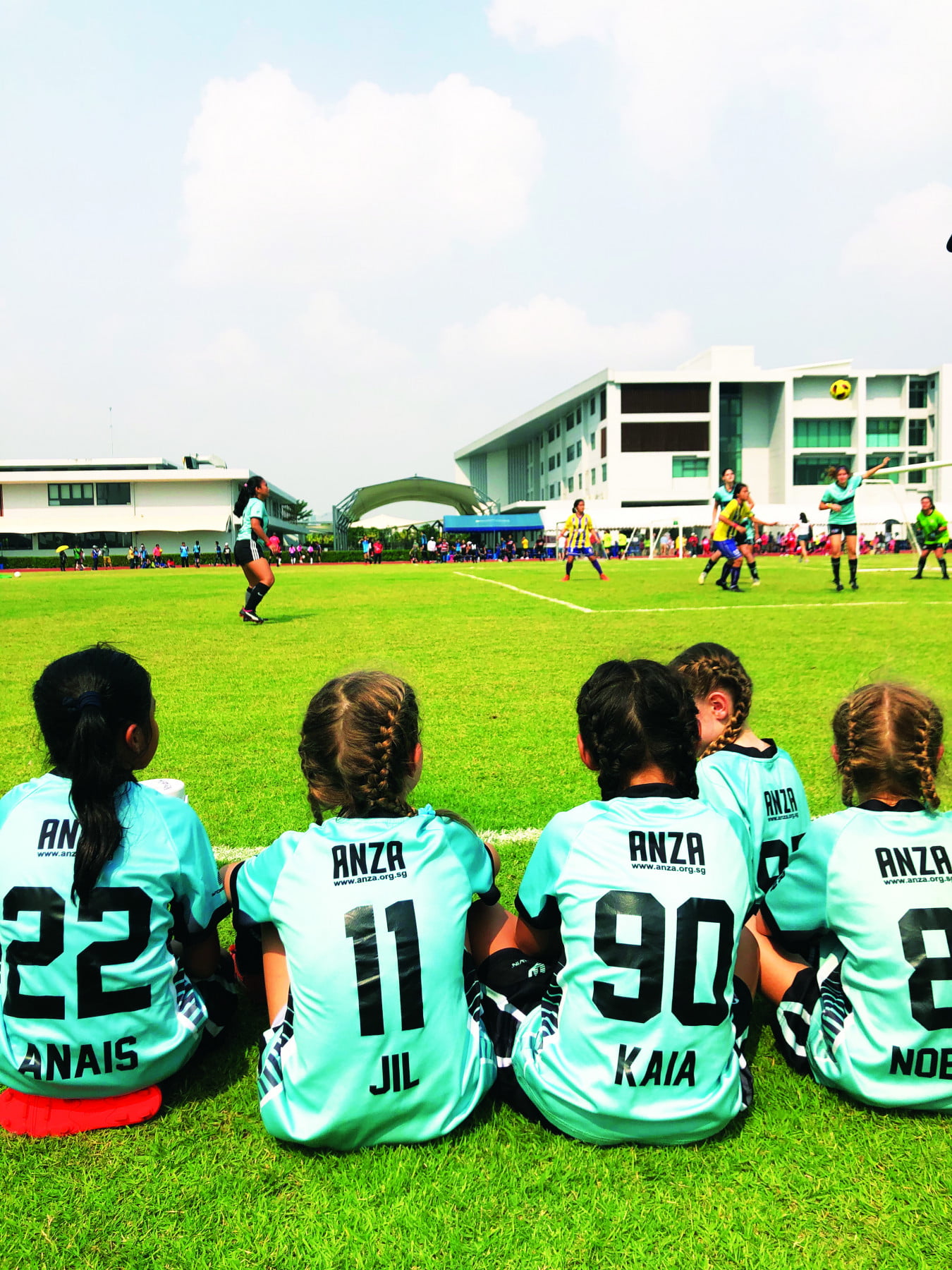 Six Pink Matildas travelled to Thailand with their families, joining the more experienced U10, U12, U14 and U16 Matildas. Playing alongside the older girls was a dream, and the weekend turned into one our kids will never forget. Due to the current world situation, we were left with only six girls to play in a 7v7 tournament. Fortunately, we had Risa, an angel on loan from a local team, which allowed us to play. Our little warriors battled it out in eight matches over two days, achieving a second-place finish against formidable Thai opponents! Our girls played their absolute best with amazing grit and perseverance through injury, heat, humidity and exhaustion. These young athletes had the time of their lives, on and off the field, and we all felt proud and fortunate to experience it together as one ANZA family. Our girls learned that winning isn't everything; friendship, family, and a love for soccer are more important!
– Team Parents Janelle Dong MacBay and Derek MacBay
Find out more about ANZA Soccer here