Our relationship has steadily expanded and deepened over the years, but the COVID-19 pandemic reinforced the importance of the New Zealand-Singapore friendship. Over the past few months, we have cooperated closely, sharing strategies and innovative solutions for dealing with the virus, and making sure supply chains for essential goods stay open.
This year has been challenging, but from our leaders on down, we are committed to working together and transitioning to the "new normal". PMs Ardern and Lee issued a joint statement in May setting out new areas for cooperation – including on vaccine development and exploring options for short-term essential business travel via a "green lane" between our countries, when the time is right. 
Looking beyond the immediate COVID-19 response, we will continue to work jointly on areas like climate change, hydrogen technology, the digital economy and agri-food, so we can build our economies back better.
Five and a half decades later, New Zealand remains ready to work with Singapore to improve the wellbeing of all our peoples.
A Walk Through the Decades
To celebrate the 55th anniversary of our bilateral relationship, here's a look at some highlights from the New Zealand-Singapore relationship over the past few decades.
1966:
New Zealand's first High Commissioner to Singapore, Jim Weir, with Prime Minister Lee Kuan Yew.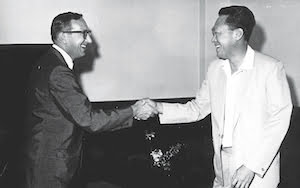 1970:
New Zealand's first female Royal Naval Service personnel to serve overseas, Marylou McDonald and Anne Ashby, were based in Singapore.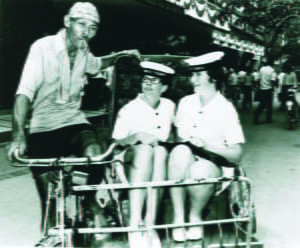 1985:
New Zealand Prime Minister David Lange and High Commissioner Judith Trotter arrive at the New Zealand High Commission in Singapore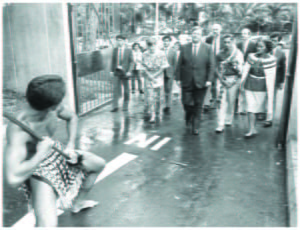 1991:
Prime Ministers Jim Bolger and Goh Chok Tong at the Istana.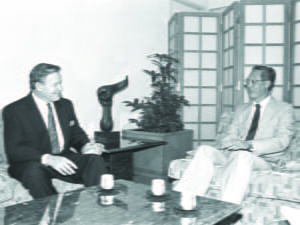 2000:
Prime Ministers Helen Clark and Goh Chok Tong signing the Closer Economic Partnership – Singapore's first-ever free trade agreement and New Zealand's second.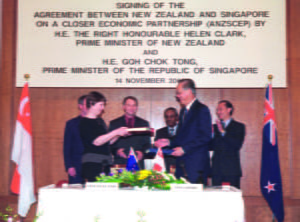 2011:
New Zealand Governor General Sir Jeremiah Mateparae receiving military honours by the President of Singapore, S.R. Nathan.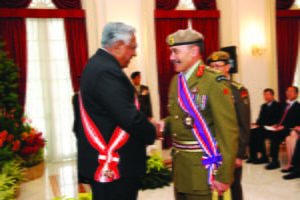 2020:
Prime Ministers Jacinda Ardern and Lee Hsien Loong marking the first anniversary of the New Zealand-Singapore Enhanced Partnership with a virtual Leaders' Meeting.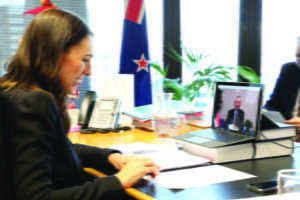 With thanks to the New Zealand High Commission Singapore