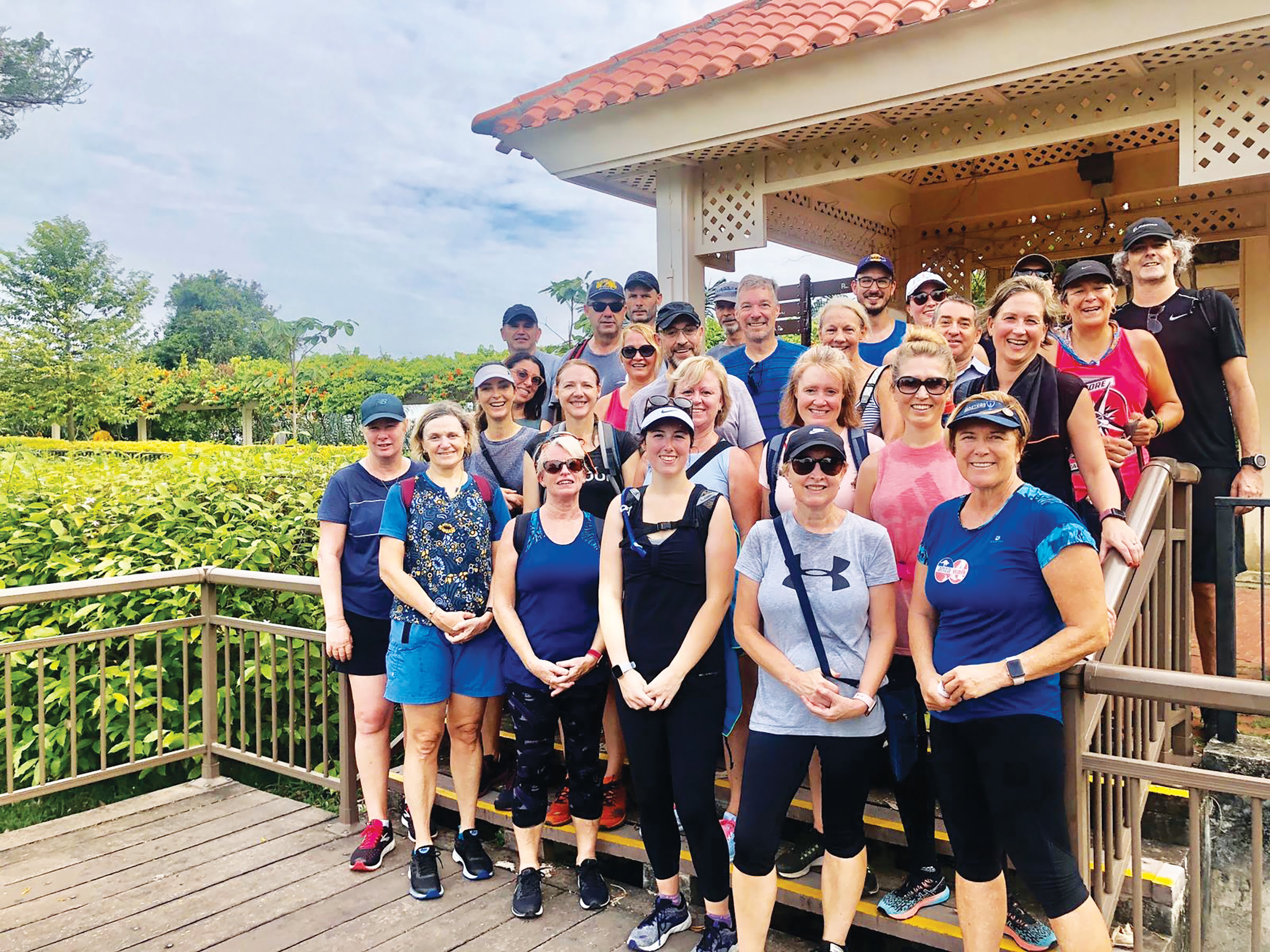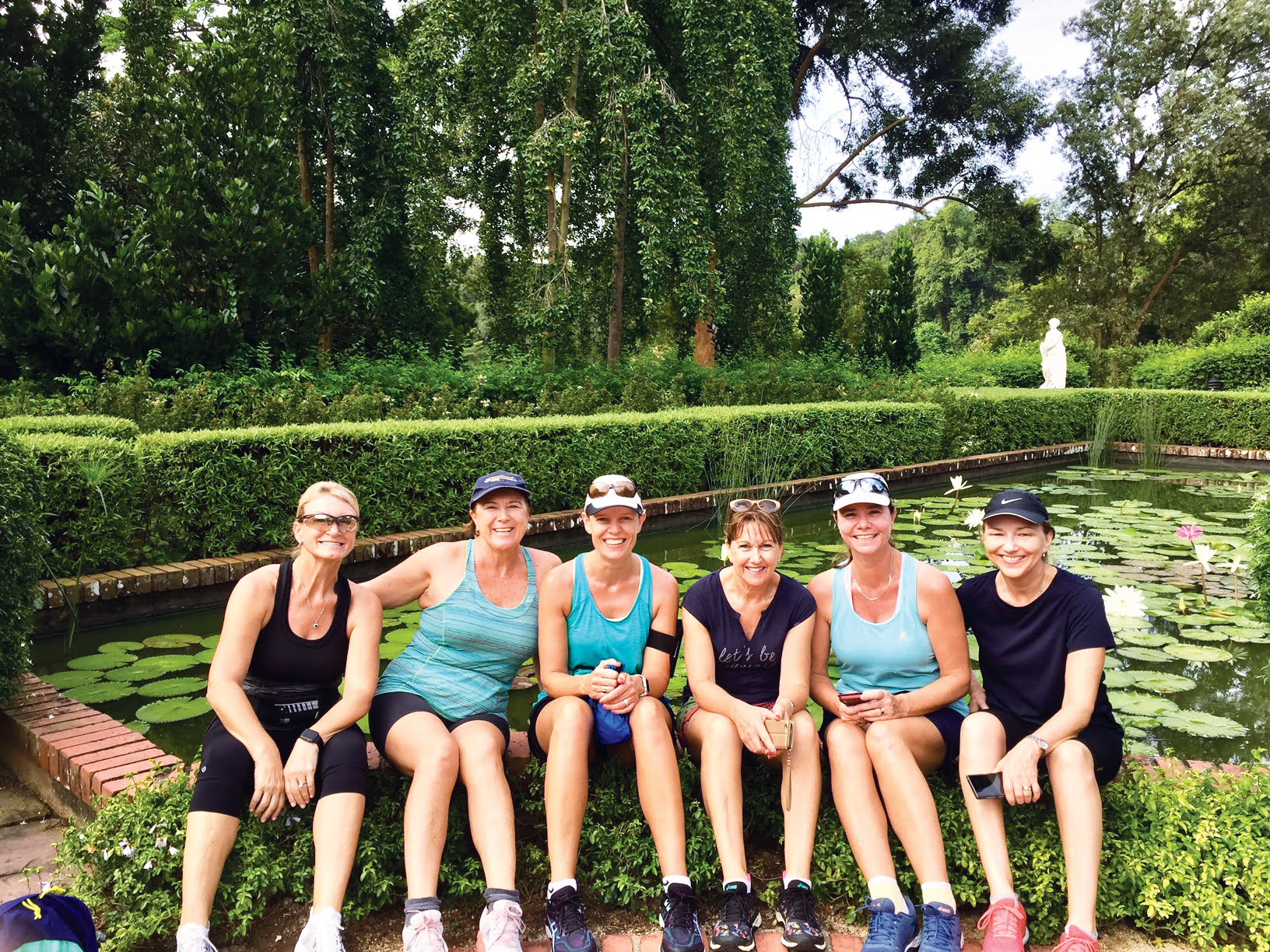 Kill-O-Metres Walking Group
Louise Jones launched this lively walking group over two years ago. Each week they get together to enjoy Singapore's great outdoors and get moving in a fun, social environment. "Whether you're walking to improve your health or to explore your local area on foot, the Kill-O-Metres makes enjoying the great outdoors easy," says Louise.
HISTORY
Our walking group has been meeting for over two years, under the spirited leadership of myself, Janice Burns, Karin Severin, and others. The initial idea was to explore Singapore's lesser-known nooks while meeting like-minded people and enjoying the camaraderie of fellow walkers.
WHAT DO YOU OFFER?
Our walks take place across Singapore, run all year round, and accommodate a range of walking abilities. Although be warned, we do walk fairly swiftly! The group meets up on Monday mornings. We average between 6-13km, depending on the trail. Our biggest group has been about 25 but we have a die-hard core group of about 10. On Adventure Fridays we explore a different side of Singapore with walking trails and other activities that highlight and bring our walkers up close to the rich biodiversity of the island. We share photos and experiences on our WhatsApp group, Strava or Map My Walk. We have lots of social functions and group spin offs as well.
WALKING TRAILS
The Kill-O-Metres have hiked all over Singapore, exploring MacRitchie Reservoir, Bukit Timah and the Southern Ridges, and many other routes. We use our bible The Book of Walks to keep it interesting. Our experienced walk leaders provide a safe, sociable and fun environment. It's a great way to discover a different side of Singapore, with walking trails that reveal nature and wildlife. We often have coffee afterwards, which is a nice way to catch up.
GET INVOLVED
To join ANZA Kill-O-Metres, you need  to be a current ANZA member. After
that, it's free, and there's no commitment required. It has helped many people settle into Singapore and discover more about this beautiful island. We change our walk every month so we're always heading out into new and interesting terrain."
Find out more about upcoming walks and how to join the Kill-O-Metres at
anza.org.sg/groups/walking
ANZA Ladies 9-Hole Golf
New to golf and looking for a weekday hit? Check out the 9-Hole Golf group.
Who are they?
The ANZA Ladies 9-Hole Golf group has around 30 members, with a regular turnout on Tuesday mornings at Mandai Executive Golf Course. It's a quiet, inexpensive, very easy short course, which appeals to newcomers to the sport.
What else?
The group also plays at different courses for more of a challenge, and have even ventured to greens in Indonesia. As a group, they socialise with a monthly lunch and adhoc functions.
Any experience necessary?
This relaxed group is aimed at beginners and those seeking a handicap (or those with a handicap of over 25). Bring yourself, some water, a hat and golf shoes – clubs are for hire at the course. The cost is $28, which can be paid on the day. Their aim is to improve and have fun.
18-hole golf
Taking your swing seriously? ANZA 18-Hole Golf plays Wednesdays at Orchid Golf and Country Club.
anza.org.sg/sports/golf-9-hole-ladies
anza.org.sg/sports/golf-18-hole-ladies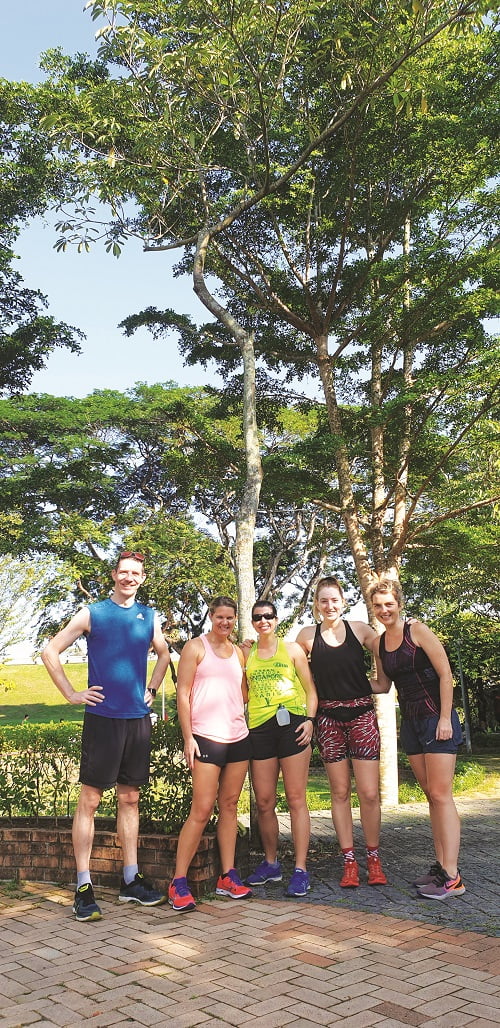 ANZA Running Group
We caught up with Kane Jacker to chat about the ANZA Running Group, who hotfoot it around the Botanical Gardens each week.
Who are the ANZA Runners? 
We're a mixed bunch, ranging from those new and old to Singapore, fast and slow. In general, we're all just keen for a Monday run to start the week on the
right foot!
Where do you meet?
We meet every Monday night (rain or shine) 7.20pm for a 7.30pm start. Our meeting point is at the Botanic Gardens MRT Bukit Timah Gate, near the park entrance (Opposite Cluny Court).
What does a typical run entail?
We run a 5km loop of the Botanic Gardens – the average pace is between 5-8 minute kilometres. We cool down with a cold drink and a chat at Gastronomia cafe.
Who can join?
Everyone is welcome to join; we cater for all running abilities. If you are keen to get back into running or want to push yourself a little faster, please come along.
Why join this group?
It's friendly and free for ANZA members. We are a low fuss group of casual
runners who are keen for a chat and a run.
anza.org.sg/groups/running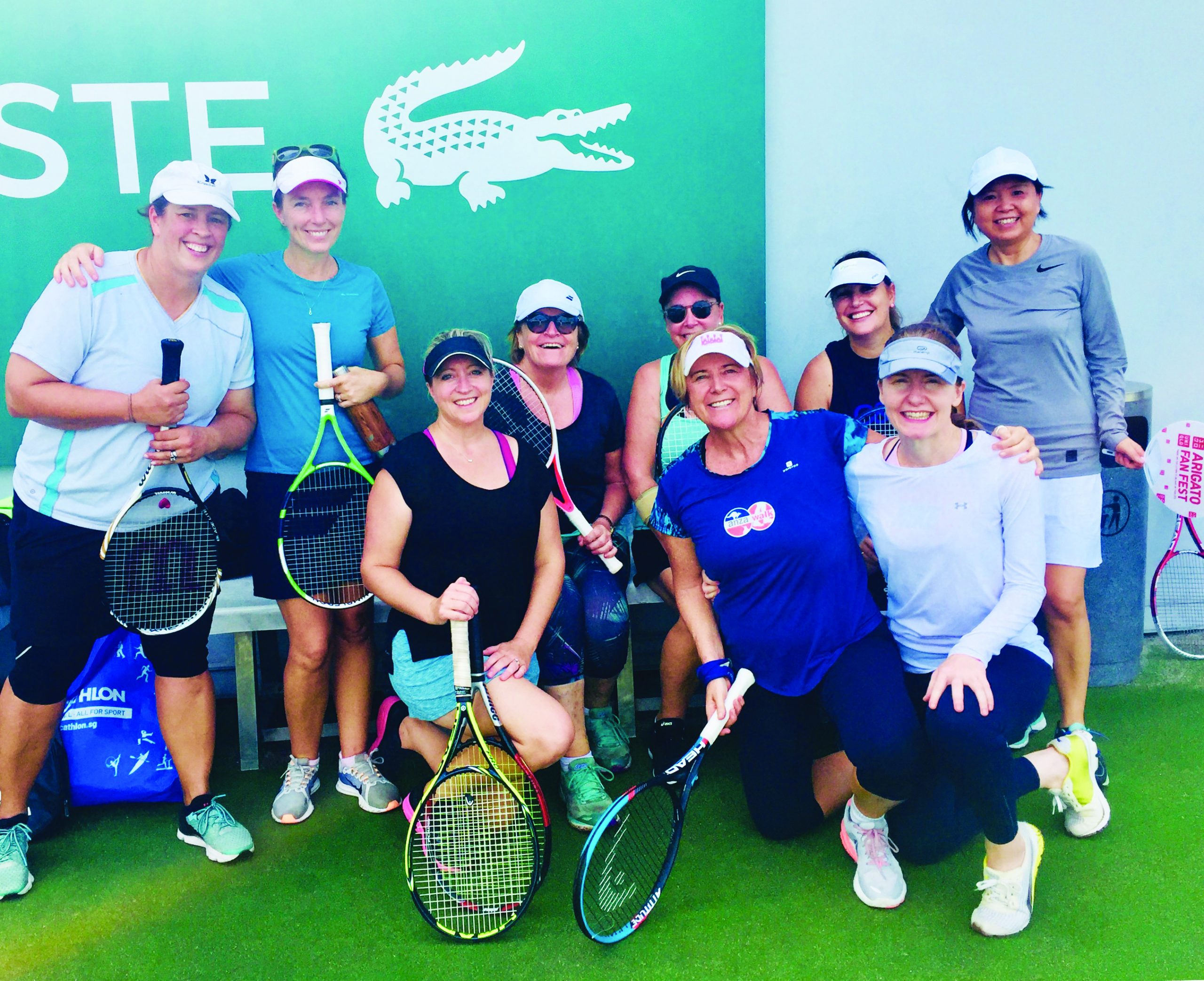 ANZA Tennis
The ANZA Tennis crew are always up for a hit and if time permits, a drink and chat afterwards!
Who are they?
The ANZA Tennis groups are made up of a mix of social and more experienced players, united in their love of a great game and a catch up both on and off the courts.
Where do you meet?
Fancy a hit and giggle? Social tennis is held at the Fairmont Hotel, Friday mornings from 9-11am. There's usually a drink and catch up afterwards. Know your way around the white lines? The more experienced players meet on Wednesday evenings from 8-10pm. Expect men's and women's games, and mixed doubles. During the year the tennis group organises social gatherings, so there are plenty of opportunities to make firm friends!
anza.org.sg/groups/tennis