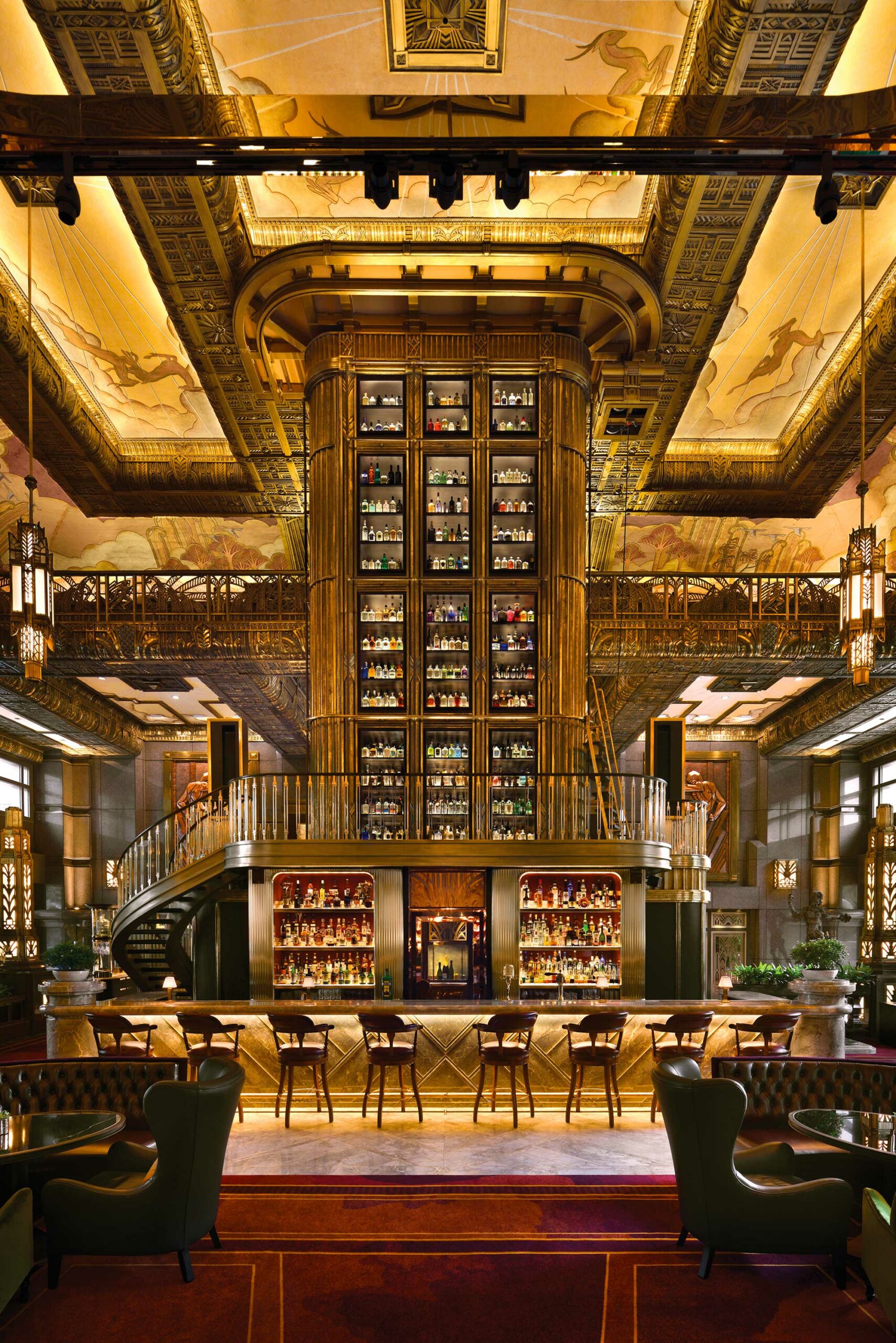 Love trying inventive new bars in Singapore? Transport yourself back to 1925 Paris with Atlas Bar's inventive and delicious new cocktail menu, La Grande Nation.
Arriving at ATLAS Bar to taste test their hotly anticipated new cocktail menu, Le Grande Nation, inspired by the arts décoratifs movement in early 20th century Paris, one gets the distinct feeling this will be a cut above your usual drinks list.
Ascending to the private lounge overlooking the vast, grandiose main room, it's clear why Atlas is known Singapore's best cocktail bar. I'm asked to take out my headphones and listen along as a debonair (fictional) journalist named Cecil Beaumont takes me on a journey through Art Deco Paris in the 1920's, as he completes an assignment on the art, architecture, jewellery and design of the time. Each cocktail we taste, matches with an audio recording of Cecil's adventures – a fun and immersive way to experience this exceptional bar, which is a trip back to a more refined, genteel era.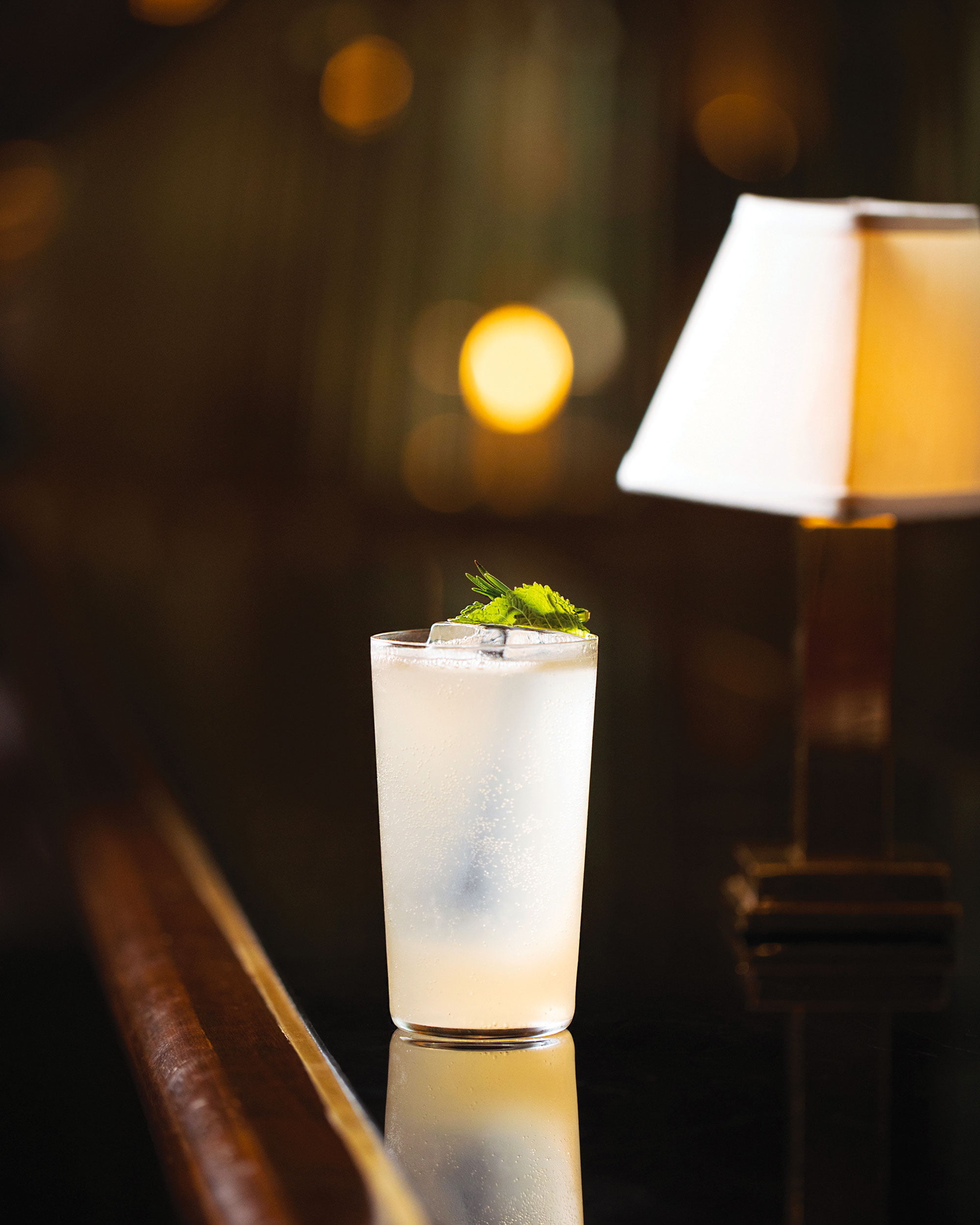 Atlas Cocktail List
In the opening chapter, à la Réception, inspired by master glassmaker René Jules Lalique, we sip the Vendôme Spritz ($23) made with Japanese gin, triple citrus cordial, dry vermouth, grapefruit and rosemary tonic. It's a refreshing, citrusy drink, with a herbal scent. Style Moderne features the talented graphic artist A.M. Cassandre, which invites us to try the A.M.'s Alliance ($27), blended with Oloroso sherry, Italian bitter, and a chilli tincture. It's a refined ruby drink, with a smoky, spicy kick. Best for those who like savoury cocktails.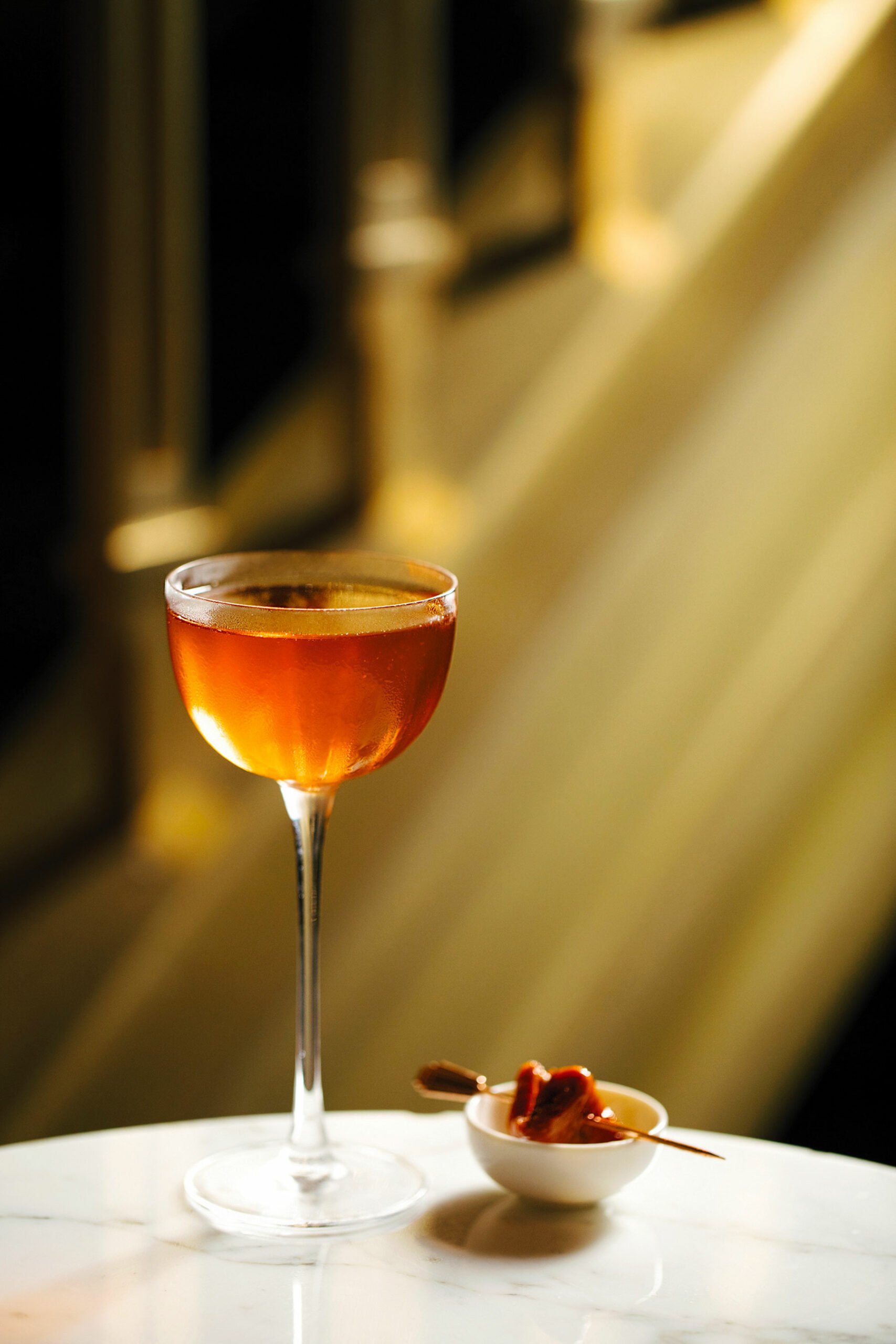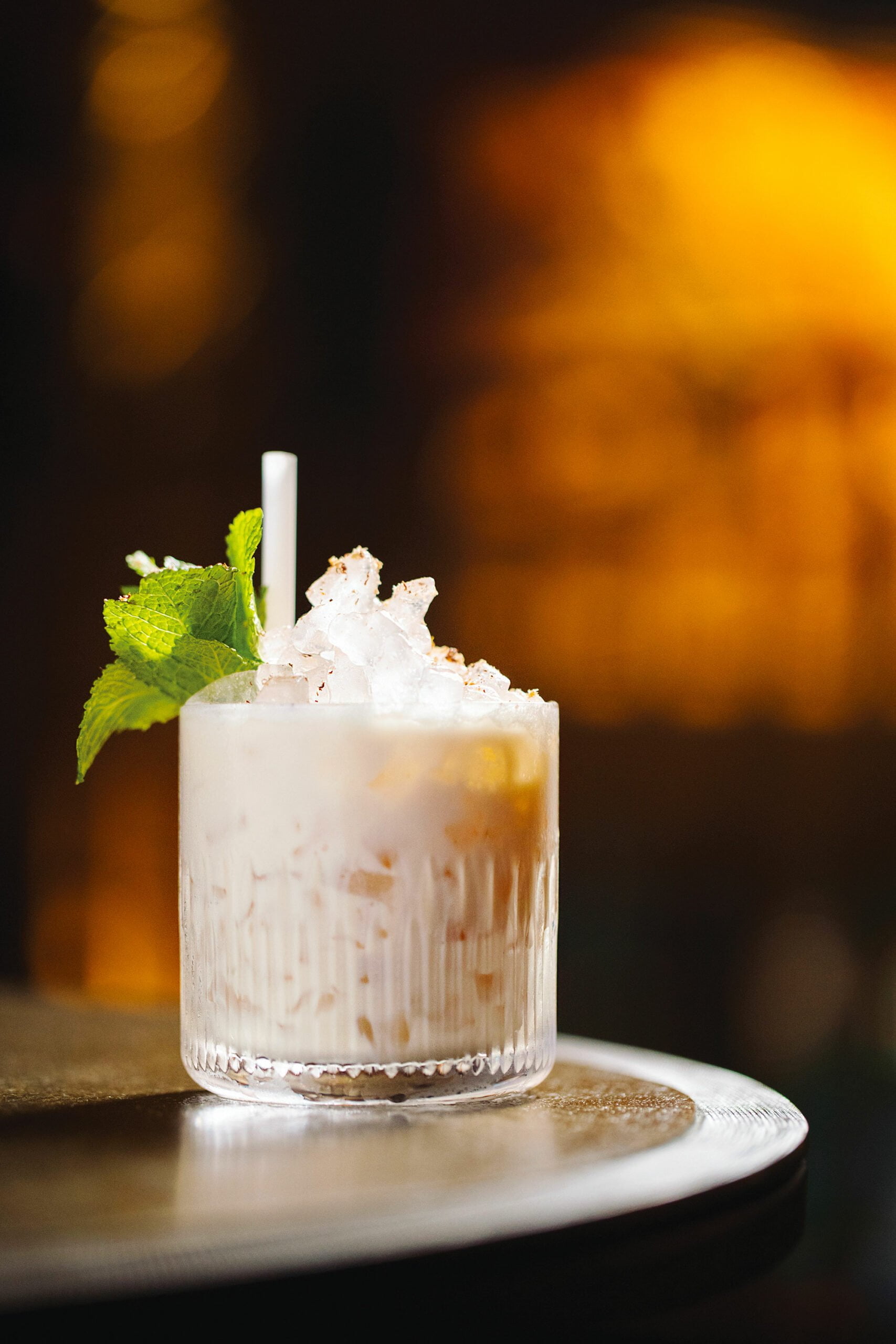 In the Ouvert Toute La Nuit chapter The Musician ($24) is served in honour of the sensual, provocative paintings of Tamara de Lempicka. It's a heady concoction of cognac, coconut cream, mint, cacao, and chocolate bitters, with subtle mint chocolate notes.  Each chapter features a non-alcoholic drink, my favourite being the highly sippable Key in Hand ($16) a tangy, savoury sip, with spiced non-alcohol spirit, sour plum, and tomato water alkali.
Atlas Bar Menu
The modern European menu at ATLAS almost rivals the extensive drinks list. To accompany our drinks, we tuck into a selection of moreish small bites, including delicately flavoured Oyster's Mignonette with a squeeze of lemon ($38), a cheesy, rich mini Croque Monsieur with 'fancy' Spanish cheese and pickled shallots ($18), a spicy toasted Chorizo Sandwich, with pickled capsicum, rocket, and gherkin mayo ($24) and a Fried Cauliflower dish with paprika aioli and pickles ($18).
Best Gin Bar in Singapore and the World!
ATLAS is one of the world's leading gin destinations, so you simply can't leave here without ordering a G&T. Choose from more than 1300 gins from all corners of the globe, including modern craft gins, Australian gins, and classic, aged London dry gins.
Did you Know? ATLAS recently won World's Best Cocktail Menu in Tales of the Cocktails Spirited Awards, 2020. Book ahead at atlasbar.sg