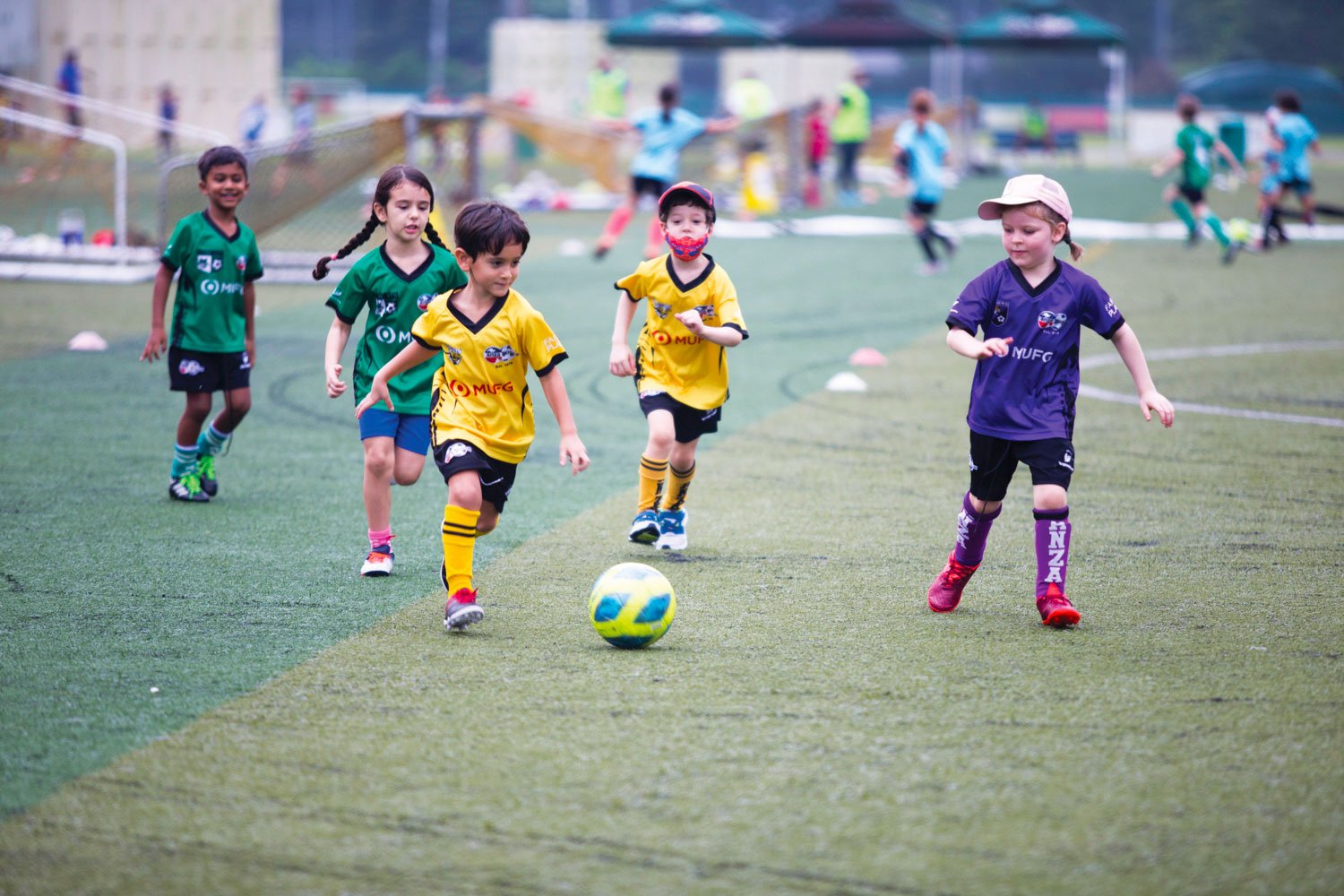 Be part of a friendly soccer club in Singapore, that values its parent volunteers…
Jono Smith
Coach, 2015 (G5) group
This year has been my first foray into organised sport with my son, Will. I wasn't sure what to expect. It's been a real privilege seeing the kids improve rapidly over the last six months, both with their soccer skills and general level of confidence. Their enthusiasm for playing, working as a team and having fun during the sessions makes it very motivating and rewarding for the coaches. The kids turn up ready to play and support their team, come rain or shine… particularly, come rain!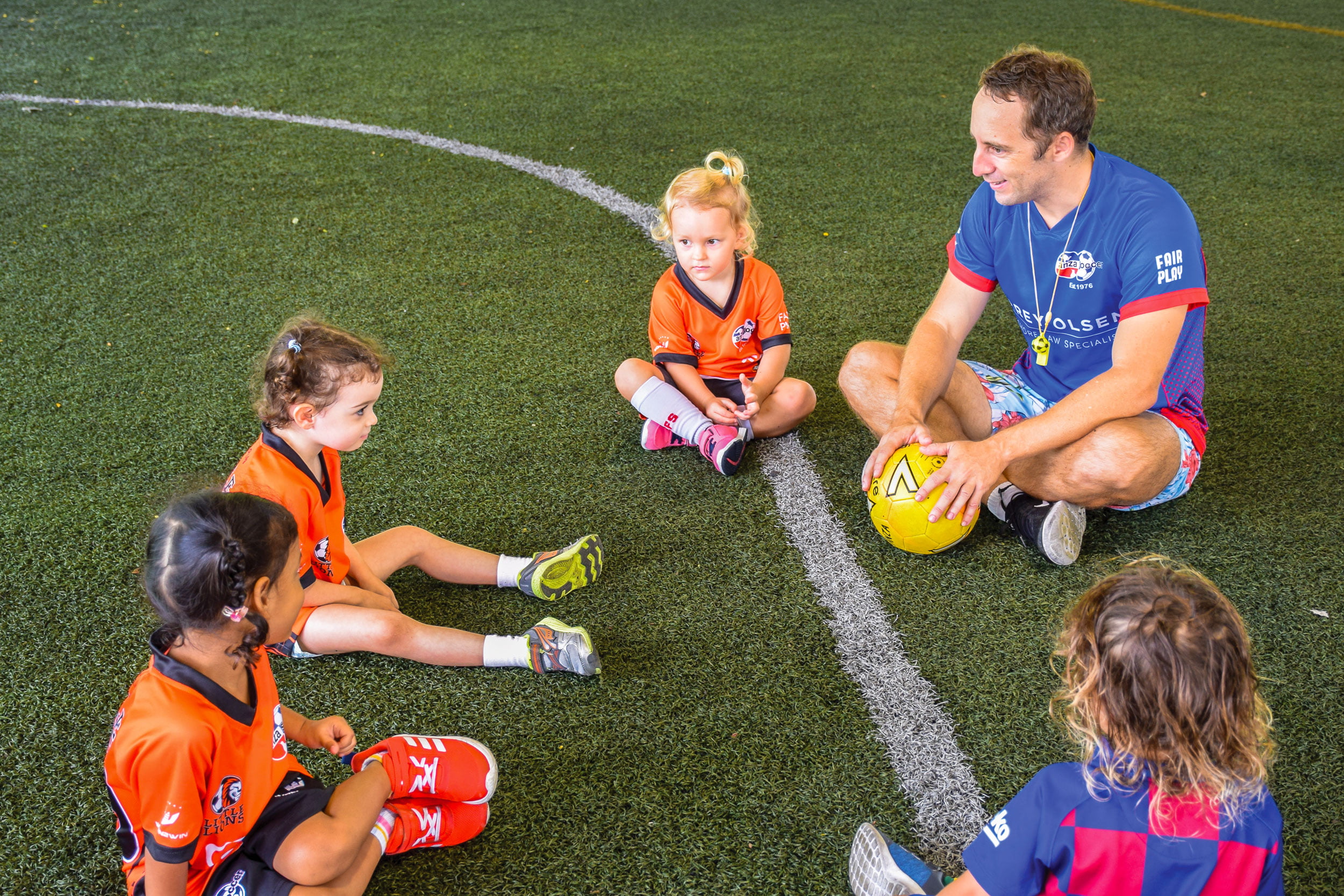 Adam Martin
ANZA President and Coach, 2015 (G5) group
This year represented our entry into kids' sport, and I had no idea what to expect turning up to coach a bunch of small children with no prior exposure or experience – I was probably a little nervous to be honest! Without a doubt, it has been an awesome experience all round. I love the community and camaraderie of the volunteer-based programme; seeing our little team bond, learn, and progress together in their good and bad moments. Saturday mornings have definitely turned into daddy-daughter bonding, which has been
priceless. I love it!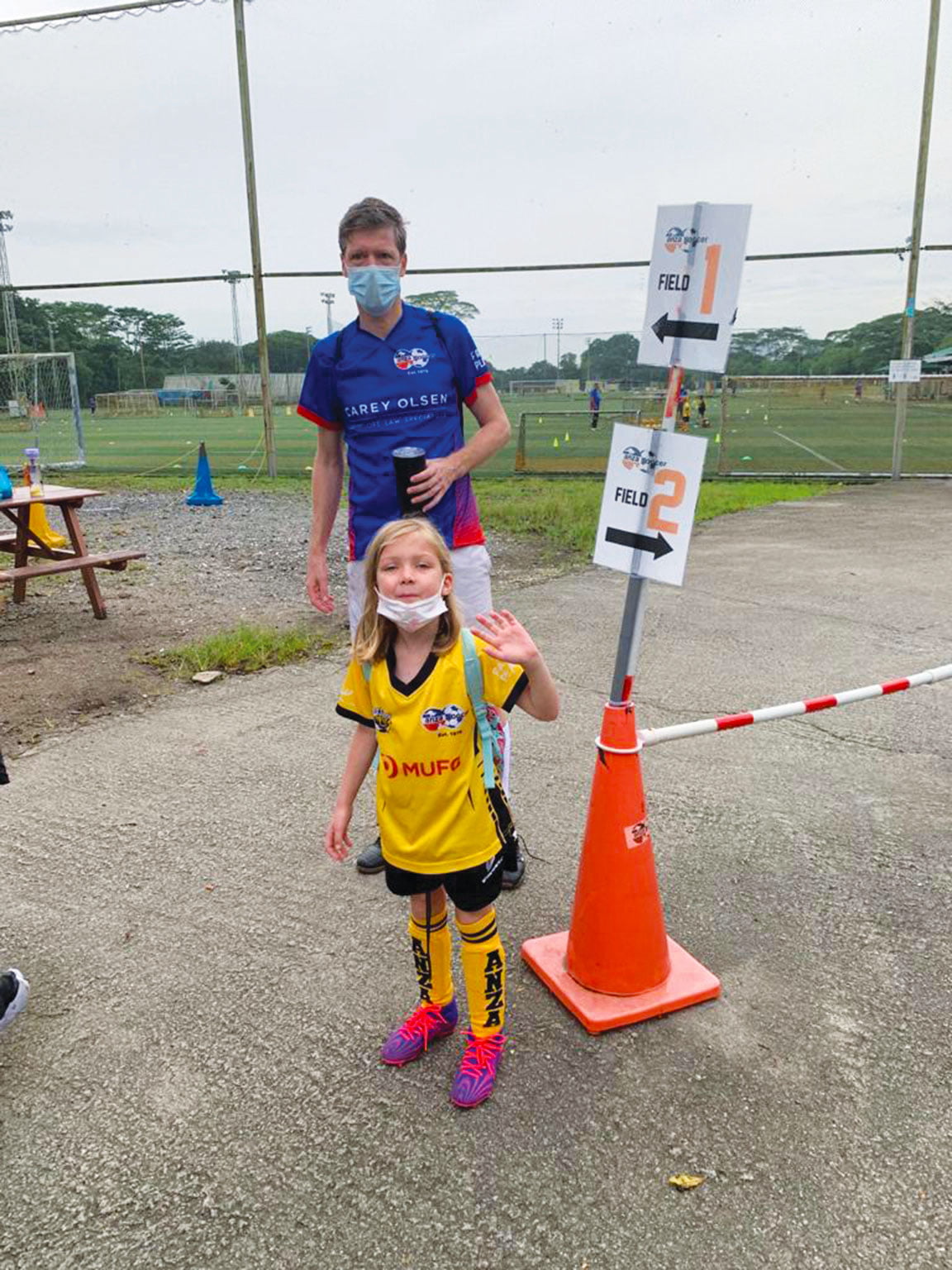 Jan-Hein Chrisstoffels
Assistant Coach, 2016 (G4) group
With two children in ANZA Soccer,
Emi (6) and Jari (4), I put up my hand to volunteer as assistant coach with the four-year-olds. It's great to see this bunch of kids running around early in the morning on Saturdays in the beautiful surroundings of The Cage at Turf City. We love that instead of ANZA, our little Jari keeps saying "AJAX"!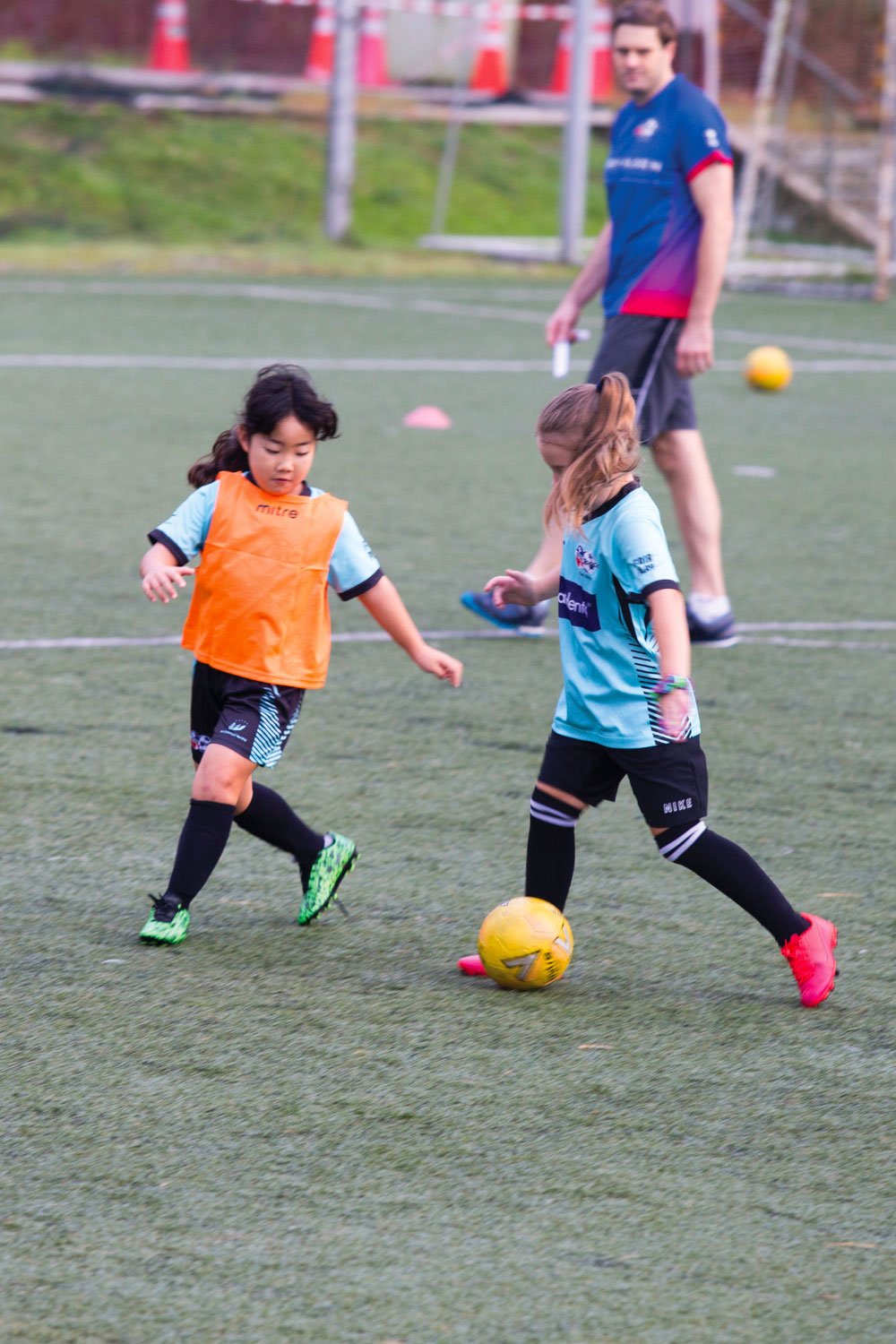 Cara Mayega
Junior Matildas Co-Coordinator
It's been a crazy induction into the world of ANZA for me! As a single mum, I wasn't sure I would even have time to do Saturday soccer. Thanks to COVID-19 I'm no longer travelling for work, so I brought my daughter Zoe along for a trial. I ended up being asked to be a team parent of five girls, which soon grew to 20! My four-year-old son is a Little Lion, and I've now stepped up to help organise the Junior Matildas. I can certainly speak to the benefits of being part of the ANZA community, and how important it has been for my daughter to see me get involved.
Juliet Harper
U14 Team Parent
My husband Ryan and I are never sure who gets more enjoyment out of ANZA Soccer, the kids or the adults; as much as they enjoy playing, we equally enjoy watching, cheering them on, and participating too. I recall hearing that when your children are training, you should try to be active too. What better way than to get involved with their teams? Over the years we have seen the boys grow, develop and keep fit. But more importantly, they've had fun and forged bonds with their teammates. Likewise, we have met many wonderful parents and shared great team moments with other ANZA families!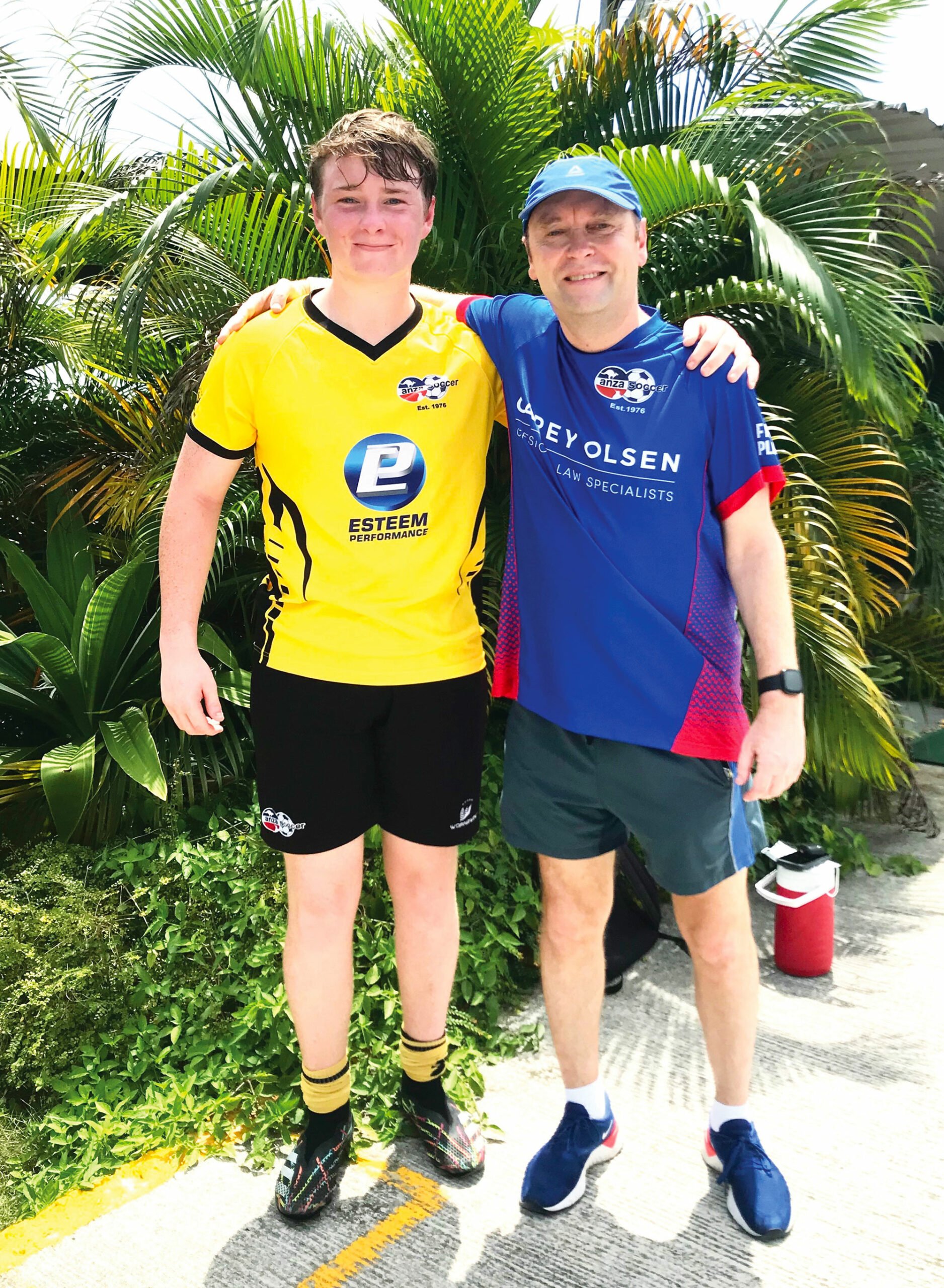 Rob Hunt
U17 Coach
When we came to Singapore from the UK, our son Bradley played in one of the well-known "commercial" football enterprises. We are so pleased that we moved to ANZA Soccer seven years ago! It is a key part of our weekend to relax after a hard week at school and work. The whole family has made wonderful friends through the ANZA community. ANZA Soccer is run from within, with so much time and effort devoted by the parent volunteers, all for the benefit of our kids. I am pleased to play a very small part as one of the U17 coaches this season, in what are very unusual circumstances. We all look forward to the day when we can return to normal with the exciting League and ANZA Cup in proper 11 V 11 competition!
Melanie Zammit
Age Group Coordinator, 2015s (G5)
When I was growing up, my Dad volunteered for every sport, activity and school committee that my siblings and I were involved with, whether he had a personal interest with that activity or not. By doing so, he role-modelled to me how good it can feel as a kid to have your parents involved in what you do. I loved my activities more, and I had a pride and sense of ownership in my sport and extracurricular events. It motivated me and I felt part of a community. I volunteer because I hope to give my children that very same experience and feeling in their lives.
Simon Edwards
Coach, 2014s (G6)
I have two children, Jake (6) and Phoebe (12) playing with ANZA Soccer, and I've been coaching for the last four years. Seeing the young kids listening, learning, and enjoying their football and putting into practice what you're teaching them is so rewarding. ANZA Soccer provides a fantastic structure for us to introduce kids to the game. It gives beginners an opportunity to come along and have fun, while enabling those kids with more experience to learn more and be introduced to healthy competition.
Find out more about ANZA Soccer and how to register your child today!
Find out why kids love ANZA Soccer!