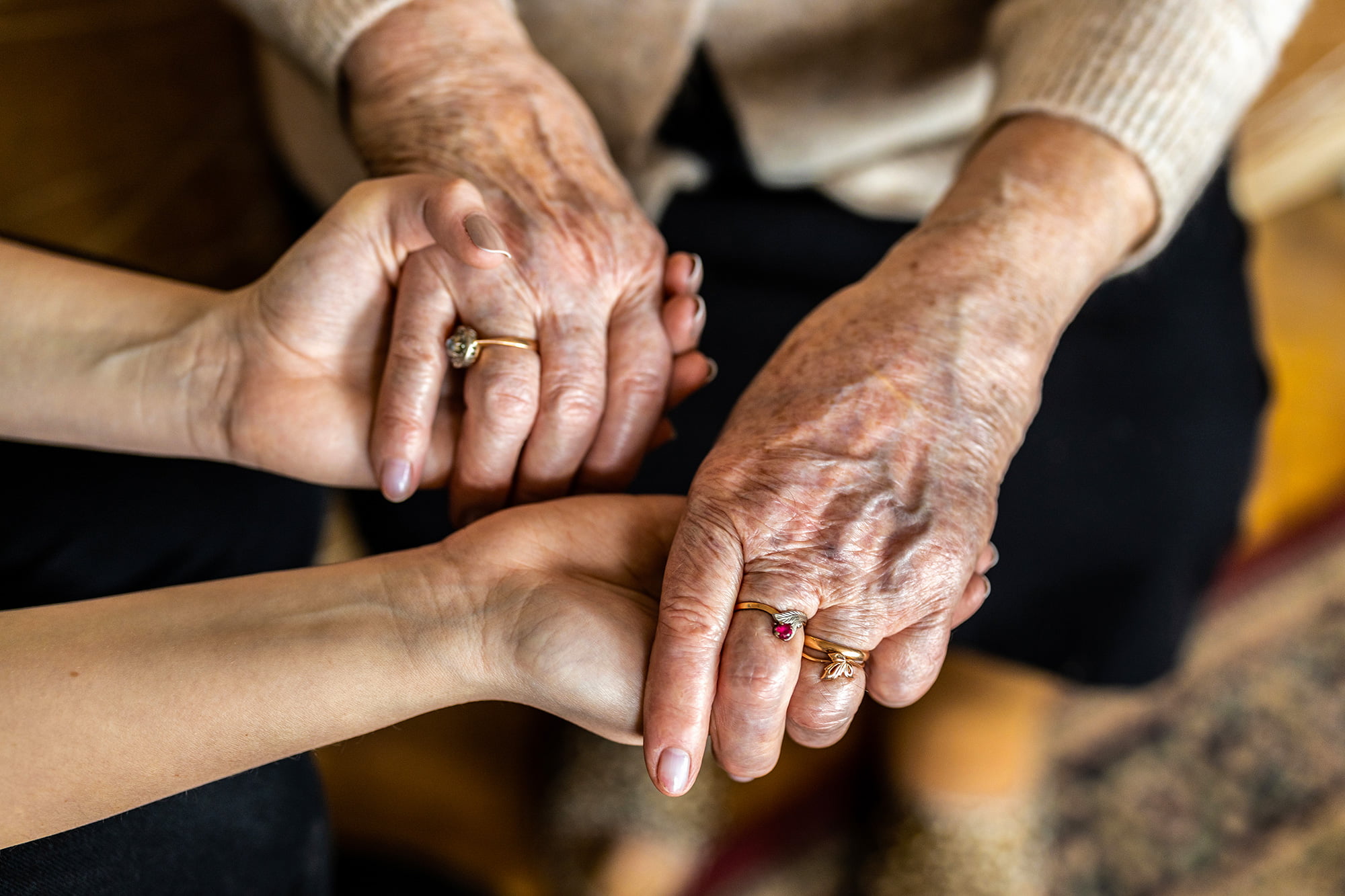 While growing up in Singapore, Nafiz Kamarudin, 40, had always been acutely aware of the senior community. He'd spot them enjoying a Teh O at the kopitiam, playing mahjong on the void decks of local estates, and frying up a heavy pan of bee hoon at hawker centres without breaking into a sweat. But mostly, he noticed the elderly who were combing through rubbish bins under the hot sun and pushing heavy trolleys piled with cardboard across dangerous roads, a glistening condo on the right, construction plans for a new hotel on the left.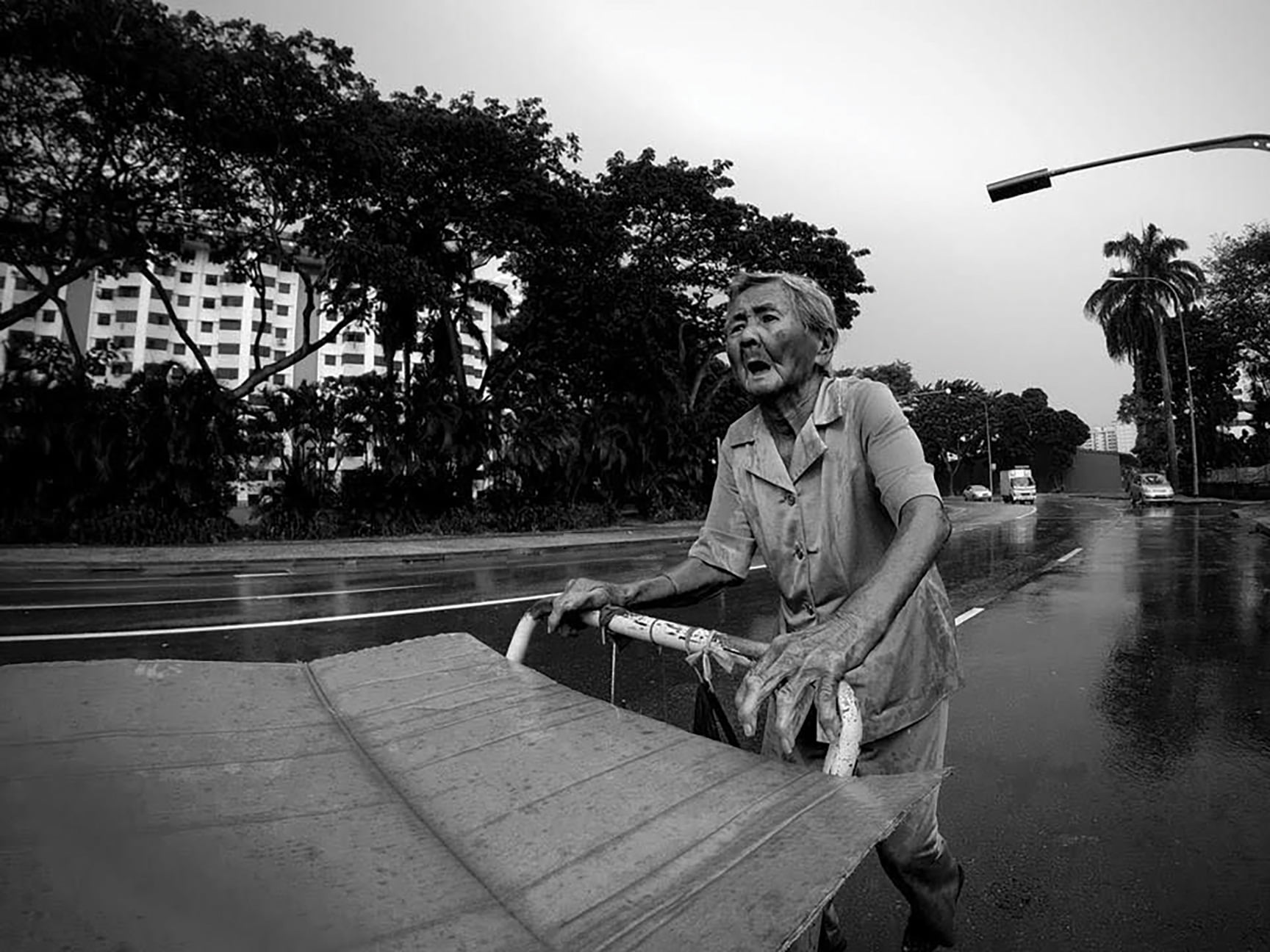 Nafiz wanted to find out more about these seniors and who was caring for the elderly, but he wasn't sure where to turn. After working as a paramedic in the Singapore Armed Forces, in 2012 he moved into freelance first-aid work which gave him the opportunity to volunteer in KL and Johor Bahru. There he saw first-hand how Malaysia was dealing with poverty and homelessness. When he returned to the red dot, he felt compelled to help those in need in his homeland.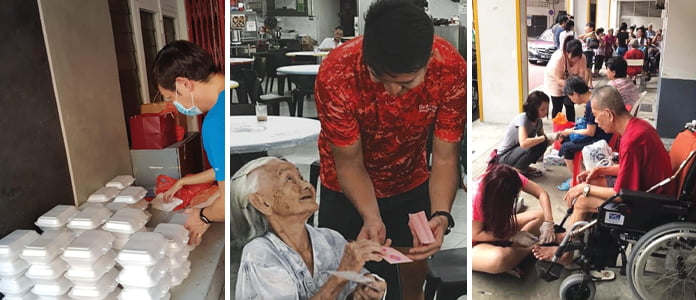 "Back then, life in Singapore felt very monotonous; you work, come home, sleep, repeat. I wanted to do something more meaningful. I knew there were homeless people here, but they're not like those you witness living on the streets overseas. It's difficult to find out about their circumstances and they are generally harder to see."
In 2013, Nafiz decided to try and befriend some of cardboard collectors he'd watched over the years, to learn what could be done to make their lives easier. He started by visiting Toa Payoh estate, one of the oldest estates on the island. It was here that he encountered Mdm Aw. In her late 70s, the first thing Nafiz noticed about her were her sandals which were worn down and too big for her feet as she pushed her heaving trolley of cardboard boxes.
He discovered that Mdm Aw trawled the neighbourhood daily for discarded cardboard from dumpsters, wet markets and hawker centres. When she'd gathered enough, she lugged her findings to a dedicated warehouse in an industrial estate where she could sell her collection for ten cents per kilogram.
"At first she wouldn't tell me why she was spending her time collecting old cardboard," Nafiz shares, "it took her a long time to open up to me." At first, she said she was doing it for 'exercise', but after a year of regular chats with Mdm Aw, she finally revealed that her cardboard collections were her survival. "How can I tell people that my own son is not taking care of me?" she said.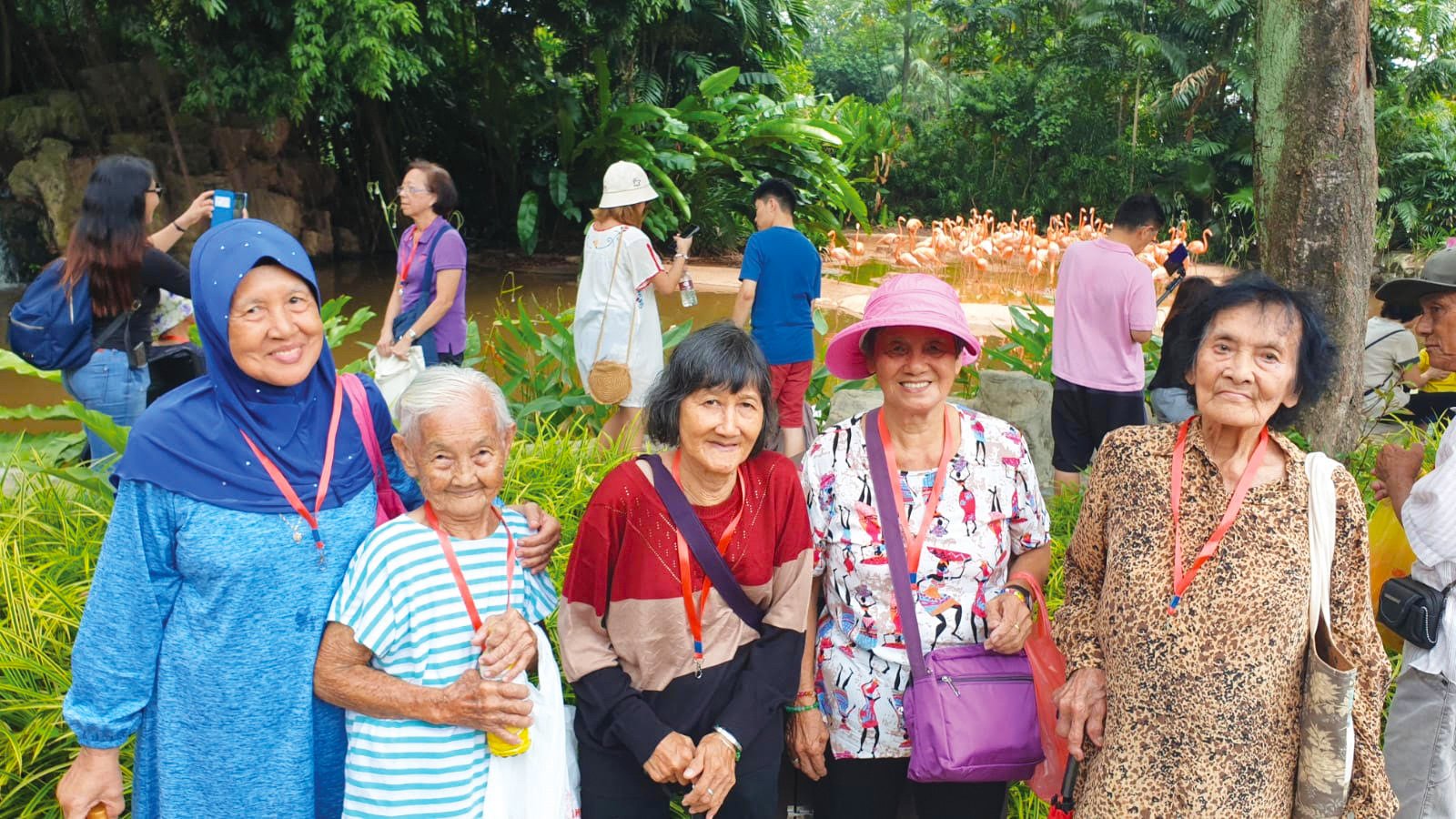 Nafiz admits that in the beginning, he wasn't exactly sure what to do to assist in caring for the elderly, but he knew it was important to get stories like Mdm Aw's out there. After visiting an estate one night with a photographer friend, he loaded a photo they'd taken onto Facebook. "What can we do about this?" he asked. A local newspaper chanced upon the picture, and people began coming forward offering suggestions and support. Happy People Helping People (HPHP) was born. As many elderly cardboard collectors in Singapore are given shelter in rented accommodation, Nafiz realised that it was essential to provide them with something that they didn't already have.
"With the help of volunteers, we set up an initiative called 'Happy Sundays' – a first-Sunday-of-the-month gathering where we'd provide those in need with a fresh and filling meal," he explains. "We relied on volunteers to do the cooking and placed ourselves near to the industrial estates where the aunties and uncles were selling their goods. This way, they could get to us easily, have a chit-chat with others, and be fed."
What started with Mdm Aw and a small group of around 15 other seniors arriving for food donations on a Sunday in Toa Payoh, soon expanded into a daily initiative which today distributes food to more than 200 seniors across five more local estates in Singapore including Little India, Chinatown, Geylang, Bedok and Ang Mo Kio.
It was obvious that there was a demand for help. "Everyone at HPHP soon felt that feeding people one day a month was not enough, and we all wanted to do more," Nafiz explains. So, he made a deal with some of the food stalls in the estates. Thanks to public donations, he had enough cash to pay the stalls to provide those in need with one meal a day – something home-cooked, warm and tasty. "I would give each of the beneficiaries thirty-one paper meal vouchers at the beginning of every month, they would take the voucher to the stalls, then they'd be torn off upon collection of the meal," he says adding, "yes – it was a very tedious process!"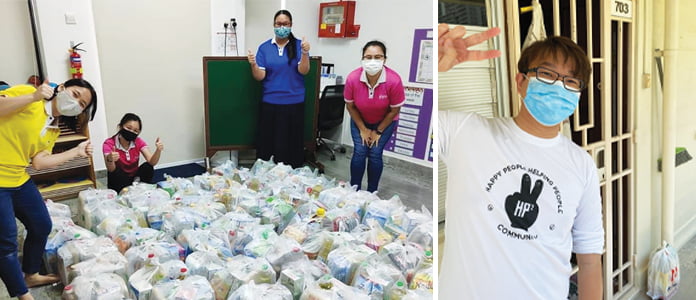 In 2017, a kind volunteer offered to create an app specifically for HPHP, and their mission became a whole lot easier. "Casper wanted to develop his tech skills as well as help a good cause, so it was the perfect collaboration," Nafiz says. "The vision for his app, secondmeal.sg, changed everything. Rather than provide the seniors with paper vouchers to claim their food, Casper created a unique QR code to stick on their IC cards. "Now when they go into the store, the owner uses the app to track who has picked up their dinner," he continues, "it also allows us to monitor everyone. If we notice that someone hasn't taken a meal for while, we can check on them at their home."
In addition to the daily meals and Happy Sundays, HPHP also arrange various social events. "Before the pandemic, we expanded our service to not just help elderly folks who collect cardboard, but to anyone who was over 85-years-old, residing in a rented flat, or living by themselves," Nafiz says. "My favourite day was when we rounded up 100 volunteers, rented out 100 wheelchairs, and had a picnic for all at Botanic Gardens. Afterwards, we took the elderly along Orchard Road up to to Somerset to see the Christmas lights. They loved it!"
Nafiz admits that while he doesn't know all of the beneficiaries by name, he knows their faces, hears their stories, and is endlessly proud of the efforts that HPHP go to to look after them. "There is one lady, Ms Koh, who used to be a Chinese teacher at a school here. She is 80-years-old and suffers from poor health, but she gets great joy in telling us about dates she goes on with her 'boyfriend'," he says.
He goes on to reveal how they discovered, after a few years of knowing Ms Koh, that she was sleeping on the streets because her home was filled with items she'd collected to sell. "She'd kept it a secret from us. After much negotiation with her, we managed to clean her house up and get her back inside."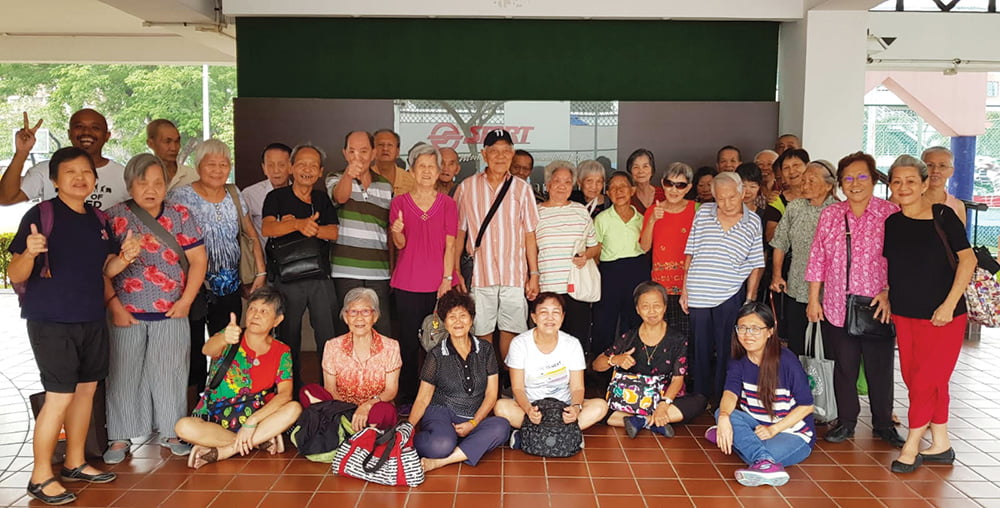 Of course, Covid-19 restrictions have changed the service that HPHP can provide, but they have remained fiercely dedicated in caring for the elderly. "We stopped the Happy Sunday gatherings and instead we embark on home deliveries once a month," Nafiz says.
He is keen to point out that HPHP would not be anything without his trusty core team of 10 regular volunteers, the ad-hoc people who give time and donate when they can, the few companies who provide financial support, and the fundraising partnerships that take place with the likes of local clothing company Obey, and the cosmetics brand, Lush.
"We have a motto: 'No-one can do everything, but everyone can do something'," Nafiz says. "I am the founder, but I am not the leader of HPHP. All of our volunteers are unpaid and help out of pure goodwill. I do not want to micro-manage, and they do a great job because we share trust."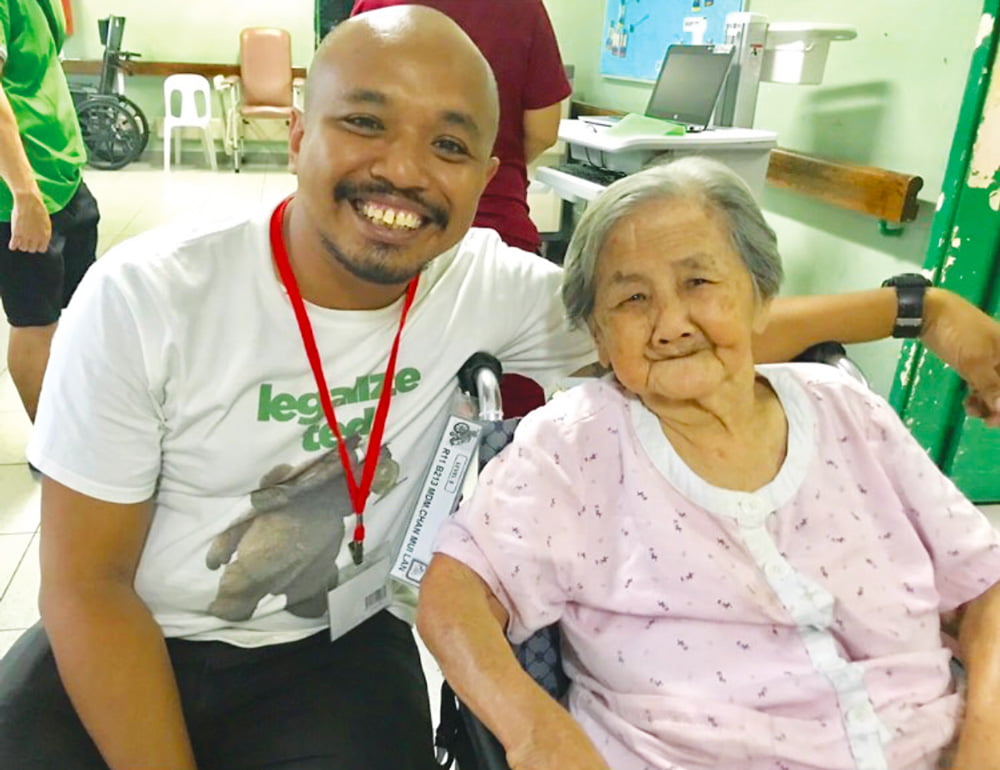 Seven years on, he continues to be passionate about helping people and always maintains a happy demeanour. Today, the HPHP Facebook page has over 30,000 followers, an Instagram account @hphpcommunity, and both showcase stories of kindness and inspiration. Nafiz's dreams for the future of the foundation are simple: "My hope is that one day we won't have to exist doing what we are doing," he says, "I hope people won't need our support and that everyone will simply help one another out, regardless."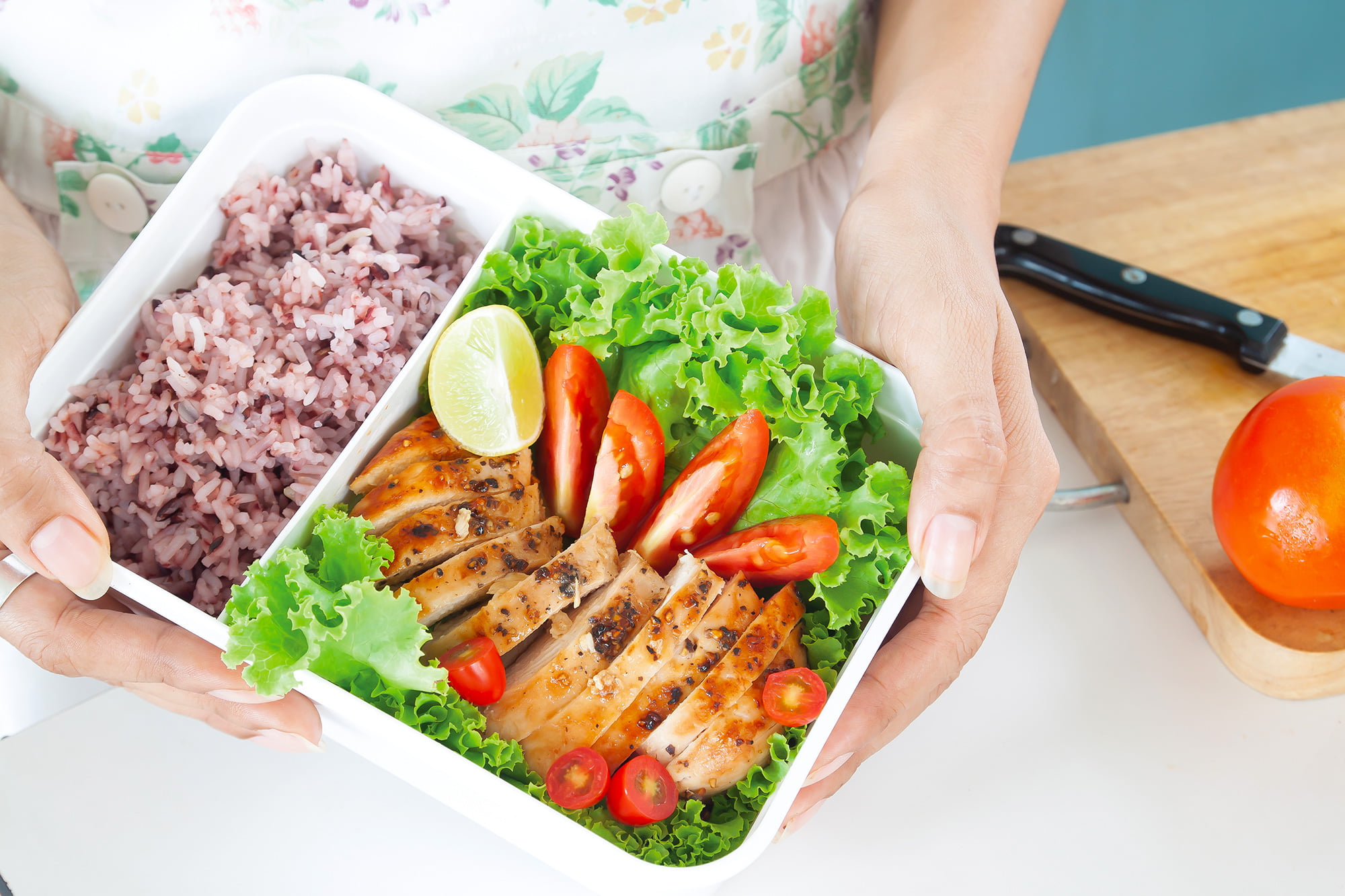 How to help
Join Happy People Helping People every first Sunday of the month doing food deliveries. Due to the pandemic, volunteers are asked to cook food (any food, although it must be suitable for seniors), so your gift comes from the heart. You'll then be allocated one or two homes to visit to drop off your meal. Look out for special initiatives taking place around Christmas and New Year.
Food sponsorship donations can be made via secondmeal.sg. You'll find various good causes by HPHP which include fundraising for the cardboard collectors, disadvantaged children, and others in need within the community. For transparency, you can keep track of where your donation is, who it's been used by, and when.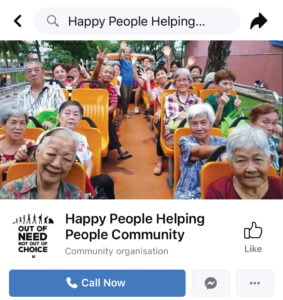 www.secondmeal.io/
www.facebook.com/HappyPeopleHelpingPeople
instagram.com/hphpcommunity/?hl=en