If you thought 2021 embraced some bolder interior design trends for your home, hold on tight! Style-wise we're in for an daring year with an increased global focus on sustainability, contrasting patterns and a more interesting, yet multifunctional home aesthetic. Stylist Juliet Harper shares her top tips for adding a splash of new to 2022.
1 Biophilic touches
The idea of biophilia and the use of indoor plants bringing the outdoors in continues to be a popular choice, especially as studies have shown plants help to lower stress, anxiety, and improve mood. Hardy plants such as the Fiddle Leaf Fig Tree offer an attractive pop of green and also help with sound absorption (which is often overlooked in the likes of condos). Accent tables with oversized tree branches, or deconstructed bunches of flowers add scale, height and beauty. Far East Flora (fareastfloragarden.com) have great greenery to choose from.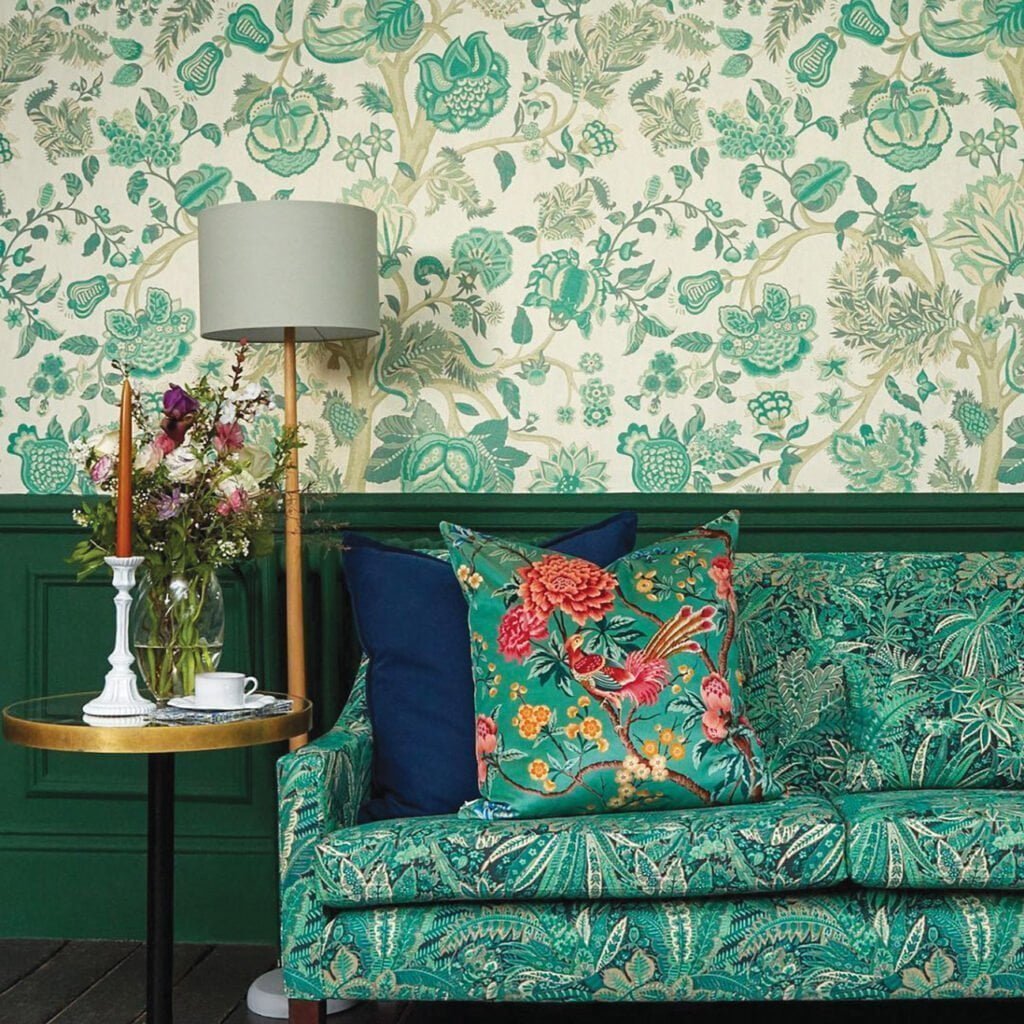 2 Blue in the bedroom
Blue of all shades is one of the popular interior design trends for your home once again, but more so in bedrooms. Departing from solidly painted feature walls seen in other rooms of the house, wallpaper in blue and white Chinoise and florals is making a comeback. Bode (bode.com.sg) at the Tan Boon Liat building carry an extensive range of unique wallpaper featuring standout patterns. Complement with contrasting textures such as silk and velvet. Also, the Liberty fabrics (libertyfabric.com/) has gorgeous varieties of wallpaper and home furnishings.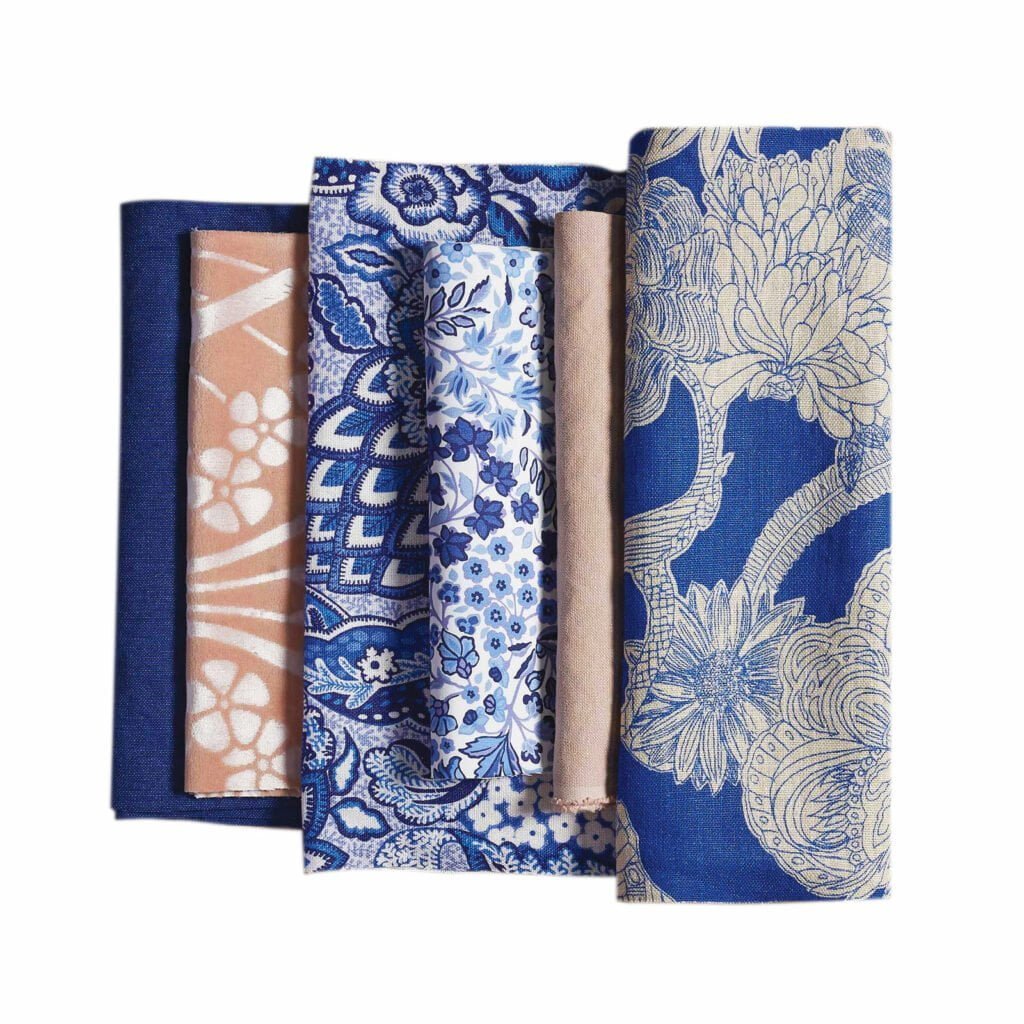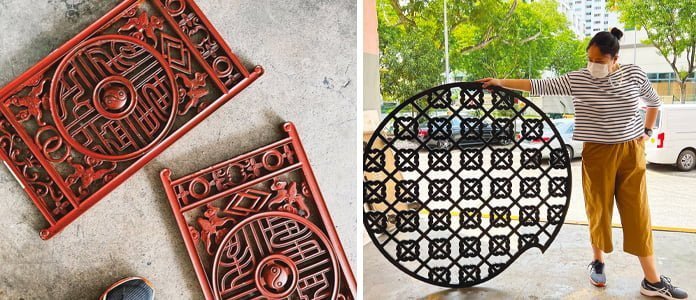 3 Sustainability
We're seeing a greater demand for organic and sustainable building materials and less mass produced furniture. With supply chain issues due to the pandemic, consumers are opting for more readily available options. Call them antiques, retro or vintage, used furniture is en vogue spurred on by the "slow ethos" movement. 
Tip: Check out Hock Siong (hocksiong.com.sg) and visit Junkies Corner (junkiescorner.com).
4 Back to black
Black is being utilised more on doors, trims and fixtures to enhance simple features. Metal doors in steel and glass are being used internally to close off once open-plan spaces and provide a statement in themselves. Move over brass and rose gold tapware, when it comes to interior design trends for your home in 2022, matt black in both bathrooms and kitchens will be a preference. 
Tip: Create the illusion of space by adding a large black iron mirror from Amara (amara.com) or Urban Mood (urbanmood.sg).
5 Retro textiles
This year it's all about being brave with mixing contrasting patterns for an eclectic and personal mix. For more of a luxurious and formal feel, embrace vibrant, bold colours of retro-inspired floral and geometric prints. Laura Ashley (amazon.sg) have released a superb range of wallpapers and fabrics inspired by the 1930s-50s textiles. Fabrica at People's Park Complex is the place to go. 
6 Natural accents
Natural woods, warm tones and a neutral colour aesthetic will continue to dominate in 2022. Herringbone flooring in oak or a lighter wood grain will make a comeback, surpassing the classic plank pattern. Pair with neutral colour paint bases such as off-whites with a warmer tone. This will open a room and give the feeling of more space and light. 
Tip: Update rooms with neutral linen cushions in beige and khaki from Maison de Vacances (maisondevacances.com).
7 Transitional spaces
Innovative room ideas throughout the home continue to be important as we spend more time staying in. Room dividers, shelving, consoles and lighting help to create reading nooks, study areas and quiet zones. Two tables in a room may work better than one; one for work and one for dining. Add a desk lamp that provides ample light when studying but more ambience in the evening (such as The Artemide Tolomeo lamp, lifestorey.com). Large multi-cornered sofas from Originals (originals.com.sg) or B&B Italia, (spacefurniture.com.sg) placed centrally in a room can act as a partition and provide several spaces (especially as we all need some me-time now and then). 
Juliet Harper is the owner of The Style Affair, offering interior design and styling services, the-styleaffair.com