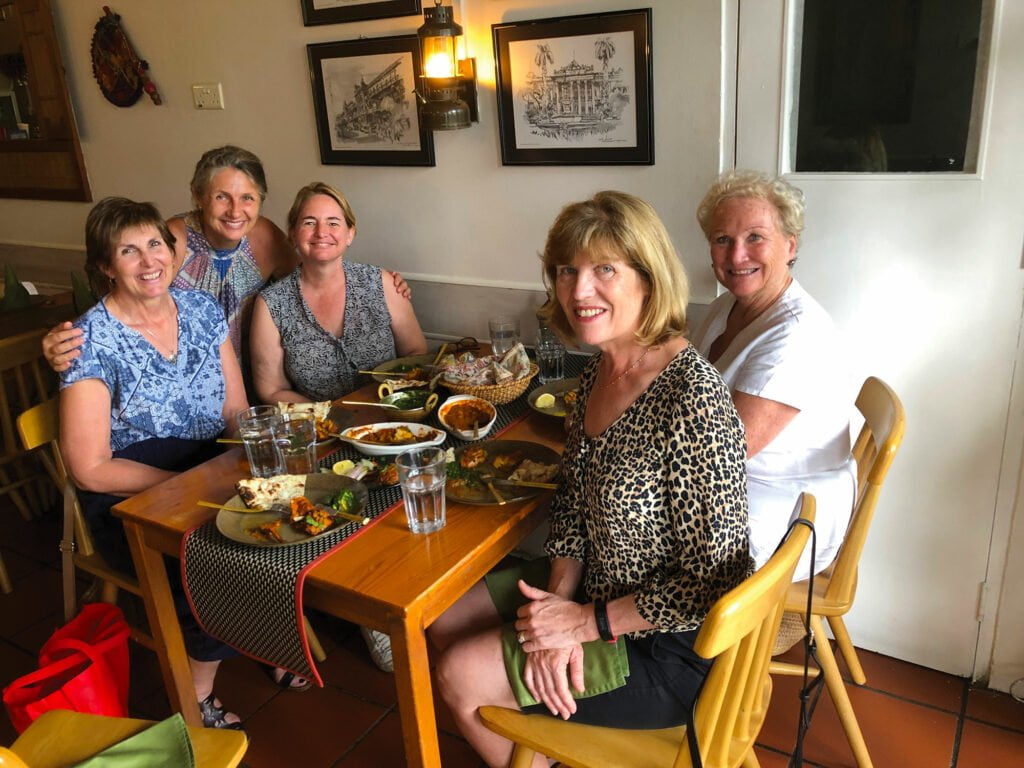 What brought you to Singapore?
It's a long love story! My husband and I first came to Singapore in 1993. We were living in India and I had to renew my visa. We fell in love with the city and said that one day, we'd like to return with our kids. In 2009 we moved from France to Singapore with our five children and have lived between the two countries ever since.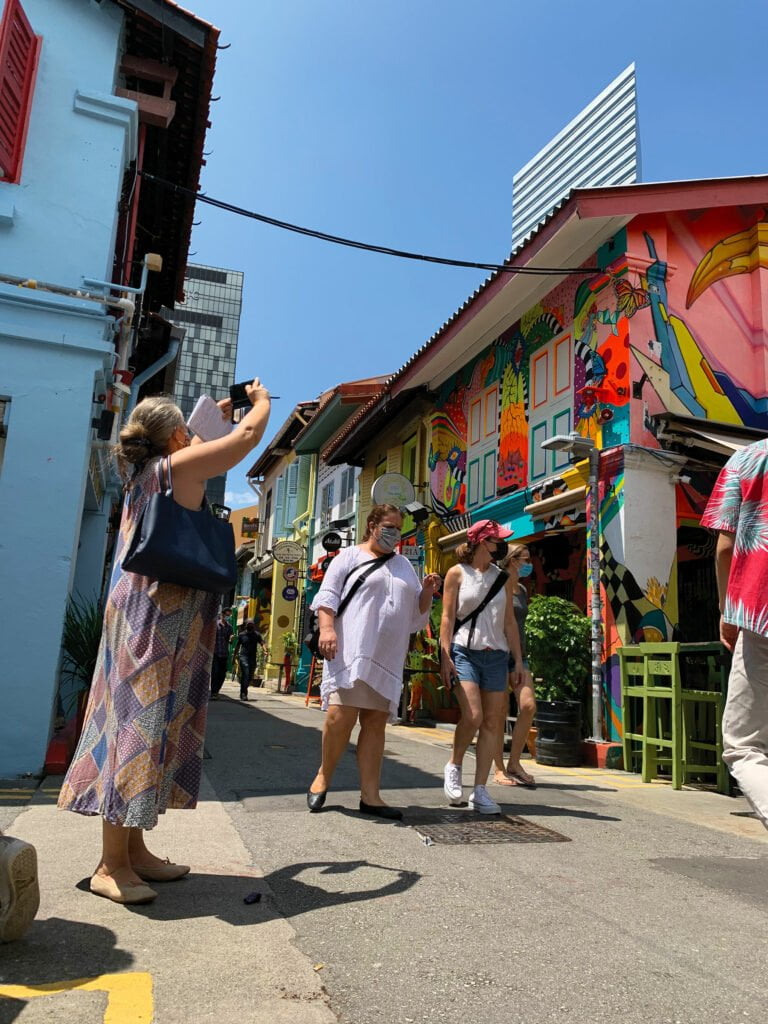 When did you get involved with the ANZA community?
Our son Benoît joined ANZA Soccer twelve years ago. He loved playing as much as we loved hanging out with the parents on the sidelines. It was such an enjoyable and relaxed atmosphere. In 2018, our youngest son Louis wanted to play soccer as well and we went straight to ANZA. I decided to join ANZA Tours then, too. I used to be a volunteer guide at the Peranakan Museum and I was keen to continue learning.
What was your first tour with us?
A foodie tour starting at Race Course Road, guided by the lovely Charlotte Chu. It was lots of fun with many interesting dishes to discover and places to see.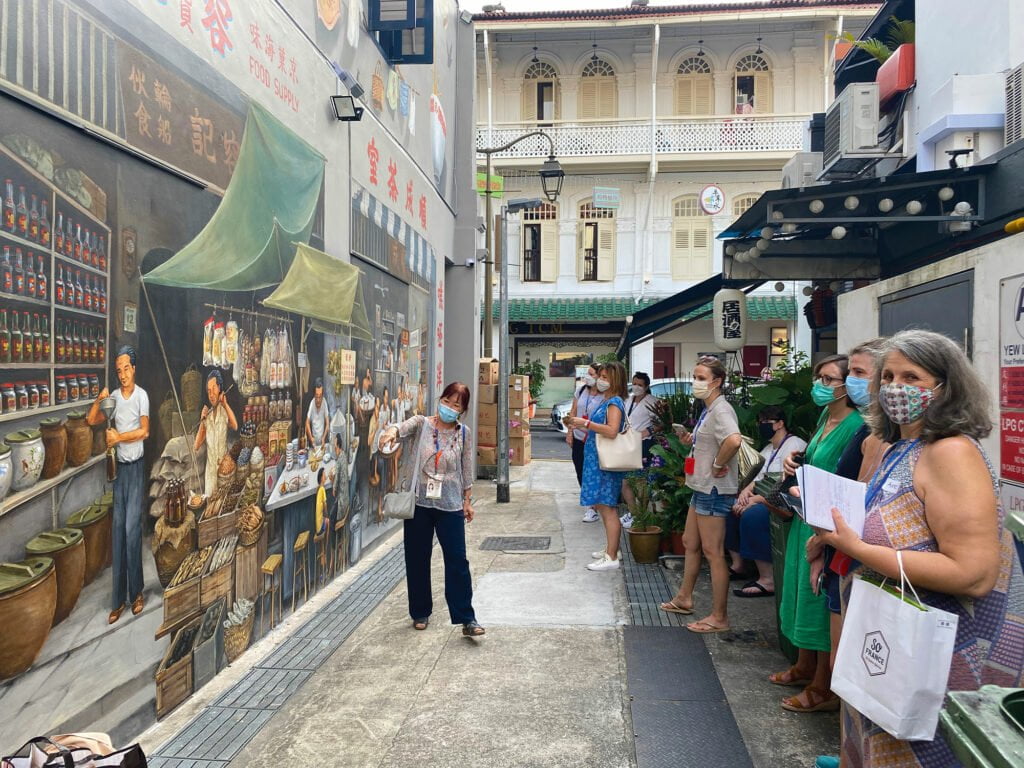 How many tours have you been on with us?
Too many to say, but over forty! Little India Food Culture & Arts, Jewish Heritage Tour, Sinners and Salvation Tour in Geylang, Black and White Tour, National Art Gallery- Architecture Tour and Chinese New Year Walking Tour to name but a few. I always take notes as I go and then when family and friends visit, I show them around. This summer we're moving back to France and my tour notes will help me remember Singapore and all of the great memories made.
What do you most like about ANZA Tours?
Each one offers something new and Charlotte and Sarah, the guides, are so captivating. Everyone is friendly and it's nice to be part of a group. Learning about culture and customs on The Jewish Tour was fascinating, as was the tour to Singapore's Red Light District …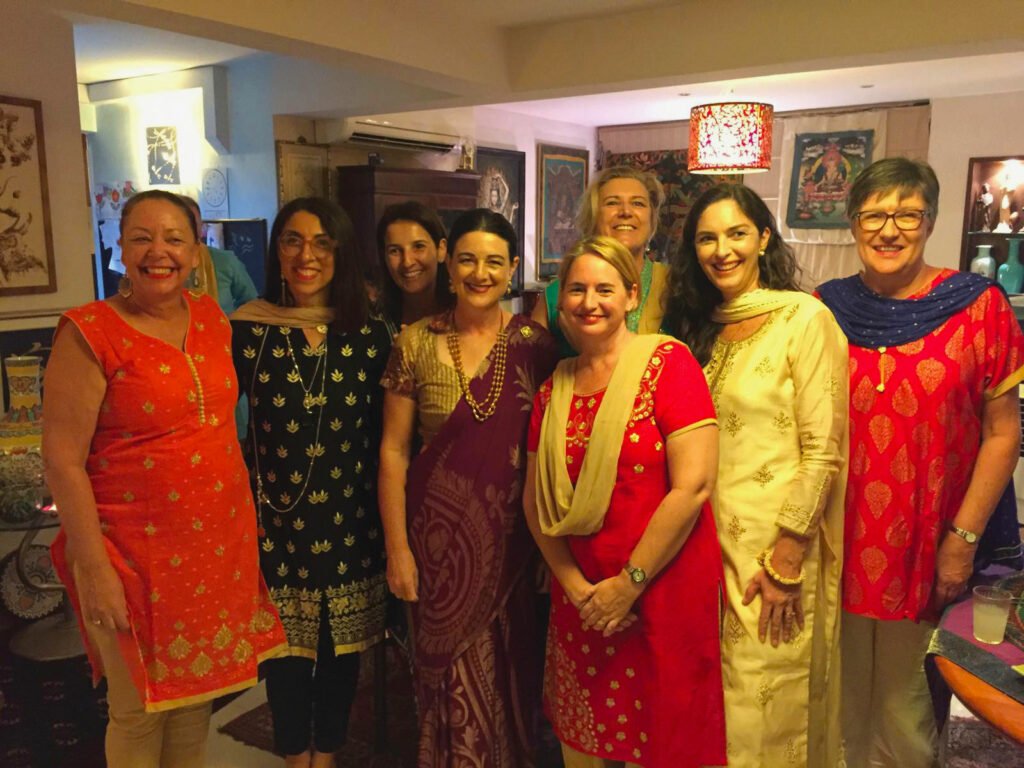 About ANZA Tours
The ANZA Tour Committee is a volunteer group currently made up of five volunteer members. Our aim is to connect ANZA members to the Singapore community by offering tours that encompass the arts, festivals, nature, architecture, food and history. Our niche tours are built around a concept and we hire local guides; all tours have an educational component.
This year, new and exciting concept tours have been developed with our specialist guides, Charlotte Chu and Sarah Lev, and include Uncovering the Secrets of a Shophouse, Afternoon Tea at Hortus and Learning about Traditional Medicine.
We're always looking for new members to join our committee. Your role will be to back us up as a registrar, contribute to the committee meetings every two months, generate new ideas and advertise the tours to everyone you know! Contact suegelliott@gmail.com