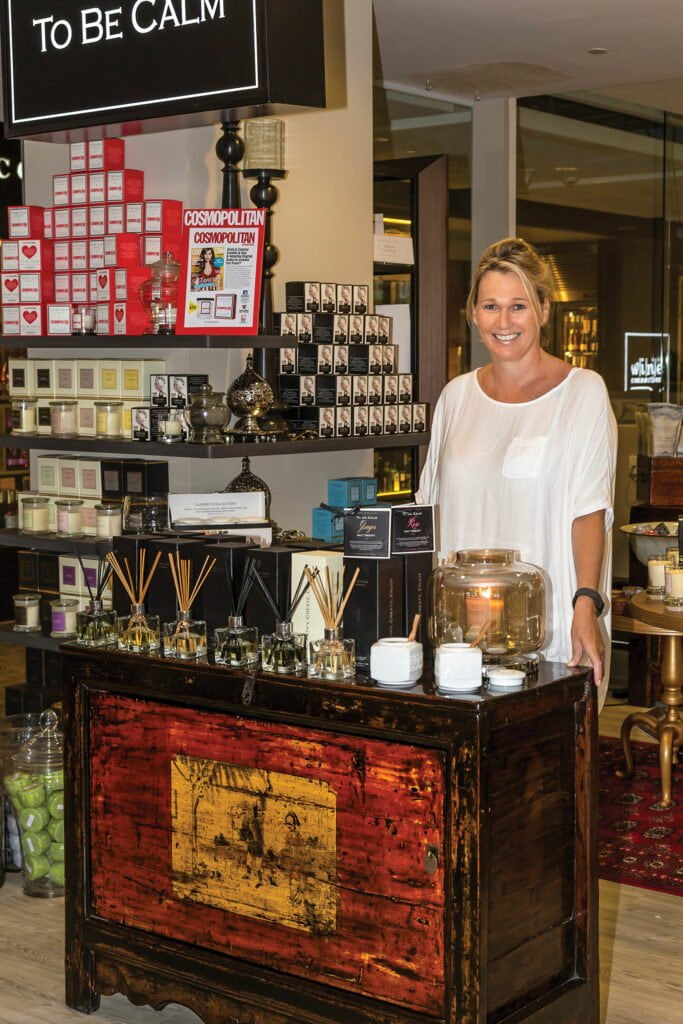 Sometimes, the things you need in life are right under your nose.
For Cherylynne Clews, this was especially true, but the revelation didn't take hold until later. Growing up in Melbourne in the Eastern suburbs, she loved going to her Grandma's house nearby as she had an old fashioned garden with beautiful blooming flowers ranging from hydrangeas, lily of the valley, magnolias, jonquils, daffodils and jasmine. "I can't say I was conscious of it then as a child, but running through her garden and touching all the leaves and flowers would create a myriad of fragrance that would fill my senses to the brim," she says.
The comfort of fragrance never left her. As she climbed the corporate career ladder, Cherylynne landed a role as VP of merchant services for Amex. It was here that she noticed how using fragrance in meetings created an ambience of focus, calm and balance. The use of scent was also a great ice breaker, especially in work meetings. "I'd diffuse a blend of orange and lavender into the room and when attendees walked in they'd be quite disarmed by the lovely fragrance," she says. "For a moment you could engage at a personal level, which was always helpful at the beginning of a challenging discussion."
Mood & memories
The idea of starting her own business had been marinating in Cherylynne's mind for a while, and she kept returning to her roots in Australia and passion for fragrance. She took a twelve month sabbatical from her job with American Express to launch To Be Calm in 2015 with just six large and three small candles. Says Cherylynne, "I made the range from scratch using my early personal experiences with scent: Meadow (fresh cut grass and coriander leaves); Shared Smile (Ylang Ylang & Mandarin); and Warm Embrace (Lavender & Neroli) were from my first hand immersion with nature and how it would make me feel."
Diffusers came soon afterwards, along with all-natural body products and essential oils.
It was the way in which fragrance can positively affect mood and invoke memories that kept pulling her in. She recalls the time she met cook, food author and restaurateur Maggie Beer at her home in South Australia to create some candles for her. "We strolled through her garden where we smelt roses, grabbed tomato stalks and rubbed the fragrance into our hand," Cherylynne recalls. "We soaked up so many scents whilst she talked to me about her love of her garden, cooking, and the smells she most resonated with including Quince, an array of herbs, basil plants and the most beautiful rose called Jude the Obscure. She continues, "I was immediately transported back to my Grandma's garden and the old rose trees I would poke my nose into."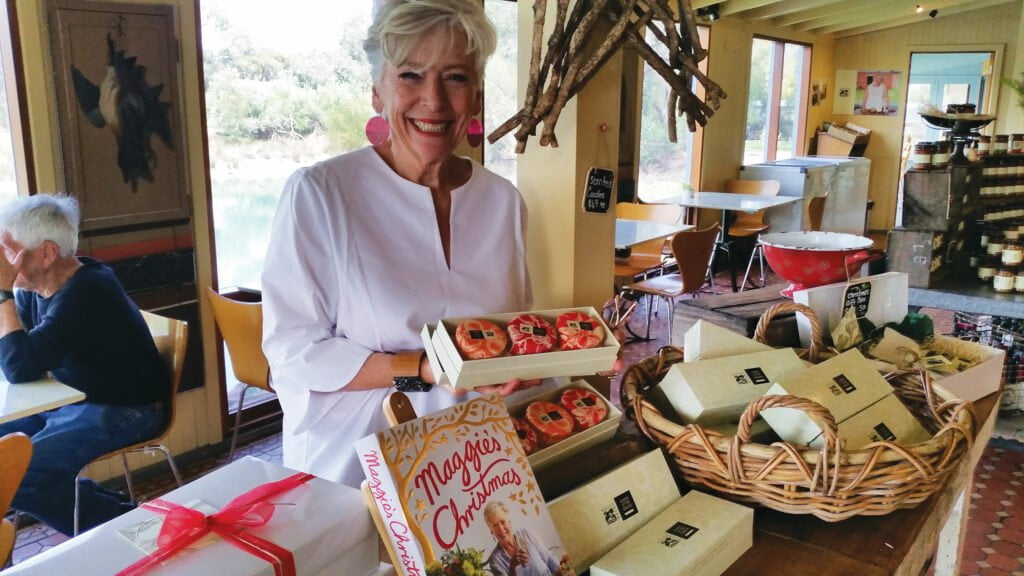 Boost wellbeing
Seven years after the launch of To Be Calm, Cherylynne remains 100% involved in the fragrance creations, as well as the packaging and evolution of the brand. New for 2022 is a larger focus on essential oils and the roles they can play on boosting wellbeing. "The concentrated essences of flowers, fruits, herbs and plants have been used for centuries all over the world, and only a few drops are needed to enjoy their natural benefits. For women, oils can play a key role in minimising the effects of PMS, hormonal imbalances, transitioning to menopause and managing menopause."
Along with an even more extensive range of electronic diffusers, essential oils, rollerballs and Candle Making Workshops, new Advanced Candle Making Courses and Wellness Workshops are also planned for this year. These include Essential Oils for Women, Essential Oils in the Home, and interactive parent and child sessions where children can learn how to use essential oils to calm themselves, reduce anxiety or boost energy levels through tactile aromatic play dough.
"Only a few drops of flowers, fruit, herb and plant essences are needed to enjoy their natural benefits"
As for Cherylynne's sources of outdoor inspiration, The Flower Garden and Healing Garden at Singapore Botanic Gardens continue to excite and fascinate after she was given the opportunity to create a bespoke limited edition fragrance for the Singapore Botanical Gardens. "We created two fragrant diffusers to represent both of the specialist gardens. For the Healing Garden I created Herbal Haven, an all-natural blend of rosemary and lemongrass designed to uplift the senses. She continues, "For the Flower Garden – Floral Medley – I captured the fragrant white flowers concentrated in the Flower Garden, abundant with white jasmine."
She also admits to being "completely obsessed" with MacRitchie Reservoir, heading there several times a week. "My route is absolutely full of fragrance, particularly post-storm when the fallen leaves start to decay and release a delicate and slightly sweet earthy scent. I tried to capture thisl in my candle Peaceful/Rainforest using patchouli, ylang ylang, wood and green notes. Whenever I light it, it very much evokes MacRitchie to me."
After living on and off in Singapore for 17 years, Cherylynne admits that her 'nose' has evolved. Favourite local fragrances include the unofficial National Tree of Singapore, the Tembusu Tree ("with scent most noticeable in the evenings"); frangipani ("the dominant fragrance in my Singapore Journey candle"); kaffir leaves and cardamon; and yuzu ("a lovely citrus scent popular in Japan").
One thing she says about being away from Australia is how much she loves the fragrances of Oz when she returns. "The scents there are now really accentuated for me and interestingly, also for my children, Liam, 22, and Kenzie, 18. Whenever we go back, my daughter puts her nose in the air, inhales deeply, and upon the smell of eucalyptus says, 'ahhhh, I'm home!' As a result of this observation I created the candle Explore which captures that wonderful, unmistakable smell of the Australian Bush."
Oil you need to know
To aid sleep: Lavender or
To Be Calm's Sleep Well
To focus fast: Basil or peppermint
For 'hangry' children: Orange or lavender
For cleaning the air: Syberian fir, tea tree or lemon
For a mental boost: Peppermint
To curb negative thoughts: Ylang ylang
Inspired by nature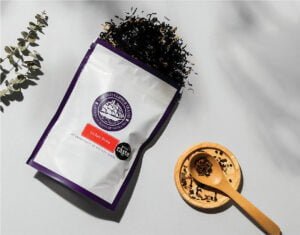 Time for tea Enjoy a taste of the tropics with some good ol' 1872 Clipper Tea. Founded in – you guessed it – 1872 by Sri Lankan-born businessman Balage Porolis de Silva, get quality bags or loose tea leaves that range from herbal to floral – think garden tea, blissful berries and passion fruit. clippertea.com.sg
Serve it up Salvaged from land development exercises and routine maintenance, these unique wooden boards are handmade and finished from Singapore Mahogany trees. Totally unique and sustainable, you've got a literal slice of Singapore right there! thecinnamonroom.com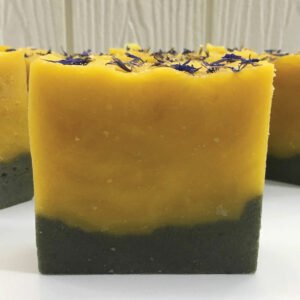 Soap opera Artisan Garden make nourishing good soaps like they did centuries ago following their own recipes using oils and butters and natural colorants. We love Patchouli Orange Honey, a conditioning bar infused with annatto seed, activated charcoal, a dose of honey and avocado oil. artisansgardensg.com
For further details about To Be Calm products and workshops log onto tobecalm.com, tobecalm.group, To Be Calm or call 91391784