World Vegan Day takes place on November 1 2022. Being a melting-pot of cultures and a nation of foodies, Singapore is one of the top 20 vegan-friendly cities in the world thanks to its plethora of vegan, vegetarian and plant-based food options available to the hungry masses. Whether you want to sample the new plant-based meat alternatives such as Green Rebel Foods, or the selection at Singapore's only meat-free butcher, Love Handle, here's ANZA's pick of the tastiest places for vegan, vegetarian and plant-based delights in Singapore.
The Kind Bowl
The Kind Bowl was born with the goal to spread the word on 'going green' and to raise greater awareness of the benefits of healthy eating. Highlighting how just one plant-based meal a month can make a difference, this plant-based Vietnamese eatery uses sustainable, ethical ingredients to create its menu of pho, banh mi, salads, and more. Try The Kind Pho with a cosy broth topped with shredded seitan, grilled oyster mushrooms, sprouts, and herbs; or 'Eat the Rainbowl', a salad packed with protein, vitamins and fibre thanks to the fresh veggies.
The Kind Bowl, 71 Killiney Rd, Singapore, 239527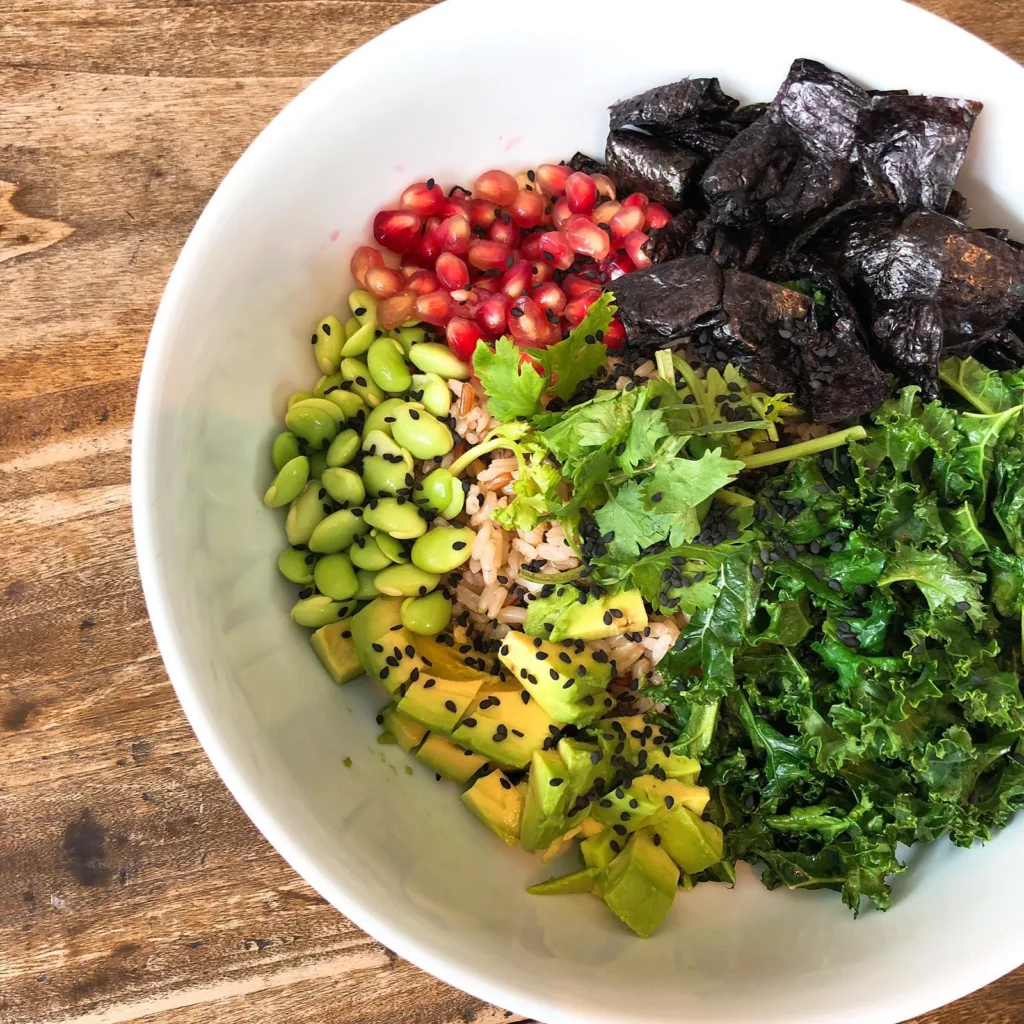 The Living Cafe
While this place still serves 'white meat' like fish), the menu at The Living Cafe iin Bukit Timah is largely veg-based. Proving that eating clean doesn't need to be boring, you'll find the likes of  zucchini pesto pasta, and taco boats packed with guacamole, mango salsa and 'meatballs'. There's also yummy burgers and pizzas that seriously stand up to their meaty counterparts – and no, you don't feel the need to grab a kebab afterwards. Their second floor is also the place to stock up on healthy dining essentials for your home.
Lime Restaurant
Lime Restaurant at Park Royal Collection, Pickering quashes any myths that vegan diets are boring and bland with a 'No Meat, No Problem!' vegan a-la-carte menu. Mains include the Beyond Burger served with melted vegan cheddar cheese, Arrabbiata Pasta with Omnipork Meatballs and Fishless Fish & Chips. Desserts come dairy-free in the shape of Coconut Chocolate Mousse Cake with Lemon Lime Sorbet, and Lemon Grass Aiyu Jelly with Berries and Raspberry Sorbet. As a bid to encourage a meat-less diet and reduced carbon footprint, they advocate setting aside Green Mondays for a plant-based meals only.
Lime Restaurant, 3 Upper Pickering Street, 058289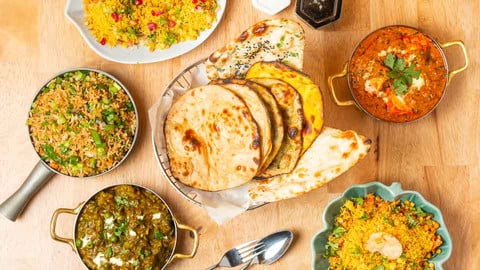 Kailash Parbat
All of Kailash Parbat's restaurants boast a menu of authentic North Indian (Sindhi and Punjabi) cuisine that are all vegetarian, vegan, and some gluten-free. Ingredients are sustainably sourced, largely organic, and the number of choices is huge. Among its signature dishes, the chole bhatura is divine while the restaurant's chickpea curry served with puri a spicy winner. The Punjabi Samosa stuffed with potatoes, chickpeas, chopped onions and coriander cannot be missed. Even the beverages offer plant-based ingredients, like the Ginger Beetroot Kefir.
Various locations islandwide. kailashparbat.com.sg
Gentle Bros
Gentle Bros is a unique, independent outlet catering to all dietary tastes, and the beauty here is that the choice is absolutely yours. Offering fresh and thoughtfully prepared ingredients, there are set-menu meals (Quinoa bowl, Omega 3, Post Workout), alongside the chance to build-your-own-bowl – and that's when things get interesting! Vegans and veggies can choose from leafy greens and a medley of interesting salad options (Corned salsa, Fluffed Couscous, French Bean Salad,) and pump things up protein-style with Baked Tempeh and Baked Tofu. There are also meat and fish options available. Portion sizes are big, and service comes with a smile.
18 Cross Street, Cross Street Exchange #01-111, 048423
Afterglow
Afterglow is a cute farm-to-table vegan restaurant which has been championing the raw food movement since its inception in 2013. Using produce sourced from local farms and food artisans, the menu here is plant-based, gluten-free, organic, and free from preservatives, refined sugar and artificial flavouring. Inventive dishes include flaxseed nuggets, rice bowls, burgers with veggie or bean patties, and more. Not only do they taste great, but they make for satisfying, filling meals that won't see you sneaking off for some random carbs afterwards.
Afterglow, 24 Keong Saik Road, 089131
The Boneless Kitchen
Korean cuisine is big business in Singapore, and The Boneless Kitchen is a social enterprise offering 100% vegetarian and vegan Korean food. Showcasing a clear indication of spice levels, and info on whether the dish contain eggs or dairy, the menu is pretty suitable for any diet. Expect familiar favourites like spicy kimchi stew and bibimbap, only using plant-based proteins (including kimchi and gochujang without garlic or fish sauce). Come here for a hearty vegetarian meal, strong community spirit, and a memorable experience from the comfort of a tamati mat.
The Boneless Kitchen, #01-31, The Commerze@Irving, 1 Irving Place, 369546