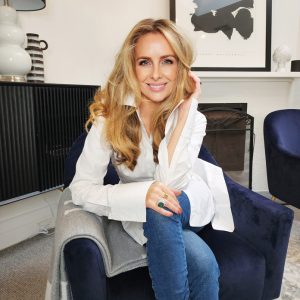 Please give us some background on Bardot …
Bardot was one of the first bands to be created from the now beloved TV reality show format in a show called Popstars. A cattle call notice went out across Australia looking to find Oz's answer to The Spice Girls. I was one of the girls chosen alongside Sophie Monk, Tiffani Wood, Katie Underwood a Sally Polihronas.
You hit fame fast …
Bardot was the first-ever group to debut at number one in the Australian charts with both our first single and first album. We completed several national and international tours, and what a ride it was! Life in Bardot was full-on for two and a half years.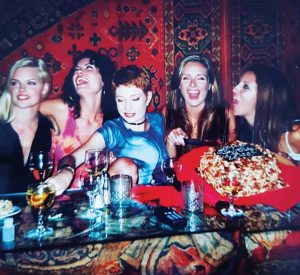 What was Bardot's first hit?
Poison went straight to Number One in the Australian and New Zealand charts. It also went Gold here in Singapore. I can vividly remember fans lining up on Orchard Road to meet us!
Tell us about The Girl in the Band …
It's somewhat of a cautionary tale; a look behind-the-scenes of the entertainment industry in the 90s until the demise of Bardot. I'm as honest as possible about the psychological effects of fame and the highs and lows of such an incredible experience.
Away from the public glare, were things not as they seemed?
As we all know, any success comes with a lot of hard work and sacrifices. I wasn't prepared for the notoriety and the public scrutiny. Fame is not for everyone and it sure isn't what it promises to be. You'll have to read the book to find out more!
Why publish now?
I started journalling back in 2004 as I needed to process some things I'd been through, and was going through. I wouldn't have had the courage to release a book back then. True stories should be shared and my book is a love letter to other performers, so they don't feel so alone in such a cut throat industry.
What will most surprise readers?
Maybe how the band disbanded overnight. And the hardships that came with all the amazing times. If I had to give my 24-year-old self any advice, I'd say this with a smile: get a good lawyer! And don't be too trusting!
What are you up to these days?
I've recently returned to Sydney from Singapore with my Swedish husband. Alongside being an interior designer, I've just created a TV concept called Paper Dolls. It's an eight-part scripted drama that will air on Paramount + later this year.
Are you still singing?
Yes! I've also been in the recording studio with my fellow band member Katie Underwood. We released a fun dance-pop track called 'FOLLOW' which has been on all streaming platforms since September. As for a Bardot reunion, never say never!
As we approach Christmas, how will you be spending it this year?
I've been thinking about this a lot recently. My husband and I are considering escaping to Fiji!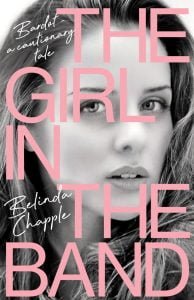 The Girl in the Band by Belinda Chapple is out now.
 @belindachapple